ASK A PRO: Producer Julie Lynn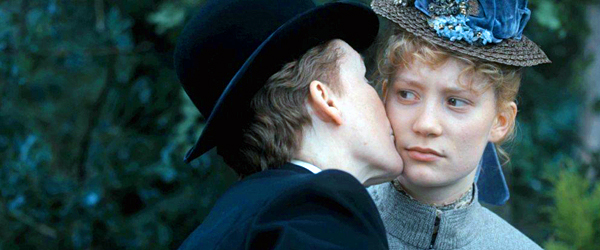 Julie Lynn's company Mockingbird Pictures is currently in post-production on Arie Posin's
The Face of Love
, which stars Annette Benning, Ed Harris and Robin Williams. Recent films from Mockingbird include Rodrigo Garcia's thrice-Oscar®-nominated
Albert Nobbs
,
Mother and Child
and
Nine Lives
, as well Robin Swicord's
Jane Austen Book Club
and Brad Silberling's
10 Items or Less
. A former First Amendment attorney with a track record of forging long-term creative partnerships with top filmmakers, Lynn is a talented, worldly and esteemed producer to keep an eye on. Here, she shares her top do's and don'ts.
DON'T neglect to provide established actors a private space to dress and to prepare and to have peace and quiet. This place can be small, but it needs to exist, even on a no-budget shoot, or it can throw the whole day's creative work out of kilter.
DON'T assume that you can do a complicated "crowd scene" without having to control and place the extras. It is rare that you can accomplish something very intricate in a large group of people without the ability to manipulate at least some of the bodies around your lead players.
DON'T raise only enough money to "get the film into the can" or start to shoot without a proper finance plan for the entire film through delivery. Not only might this put your film into limbo for a long, long time, but it can also set up a situation where in order to get finishing funds, you take a deal that is onerous for your early investors and for your creative participants.
DON'T dip too eagerly into your contingency during production, as there are so many unanticipated things that will come up during post that require that funding. Examples include unanticipated visual effects work, music needs and even film festival expenses.

Trailer for Academy Award-nominated Albert Nobbs
DO try to find and use existing locations with as much of their own already-set "dressing" as possible, particularly for the kind of high-end sets that would require a lot of money to rent or buy furnishings. Conversely, when you have short scenes that are just for the conveyance of information, go ahead and do them down-and-dirty – don't spend money there.
DO let key artists (a DP, a designer, a sound editor, anyone important to the creative life of the film) know that they are hired if you are sure you want them, even if you won't be starting them for a while. That way, they have the opportunity to be creative in their thinking and preparation for the film even before they are officially working.
DO make sure you feed everyone well. A hungry cast and crew are a grumpy cast and crew.
Required viewing? What are your top three films of all time?
I don't know that these are absolutely my top three, but they are the first of MANY that come to mind:
The Great Escape (John Sturges)
Singin' in the Rain (Stanley Donen/Gene Kelly)
Sense and Sensibility (Ang Lee)
Required reading? What's the must-read material in your field?
Novels!
By Lee Jameson / Film Education Coordinator