Bingeworthy: Your Inaugural Episodic Lab Class of 2017
Quick question: what did you do this weekend? Hit up the farmers market? Toss the ball to Sparky down at the dog park? Watch football? Nap? Do laundry? Maybe! But… did you get caught up on some TV? Almost certainly.
You are, after all, a human being alive in the year 2017. And while that fact certainly has its fair share of drawbacks (mostly geo-political), a lack of on-demand access to ambitious, high-quality, auteur-driven small screen entertainment isn't one of them.
People say it all the time: we're living in the golden age of TV. But "TV" doesn't just mean TV. It means streaming and social media. It means DVDs, DVR and YouTube. So when we talk about TV, what we're really talking about is episodic storytelling.
And it's not hard to see why long-form episodic storytelling has continued to attract top up-and-coming cinematic talent. Which is why our Film Independent's Artist Development program is proud to announce the six new Fellows participating in our first-ever Episodic Lab.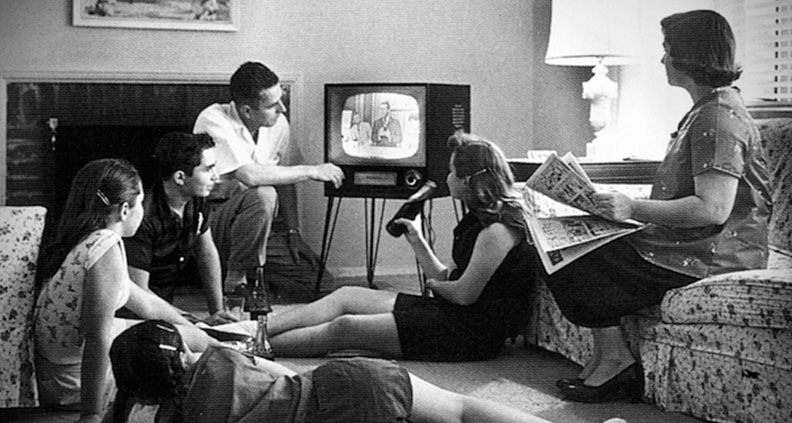 Kicking off this month, the Episodic Lab is an intensive four-week workshop designed to give aspiring series creators and showrunners the tools they need to refine their pilot projects and navigate the ever-evolving TV industry landscape—barely the same one day to the next, let alone year-to-year.
"With the explosion of great creative work being done outside the traditional feature film model, we're so excited to launch a lab focused on the episodic form," says Jennifer Kushner, Film Independent's Director of Artist Development. "Our goal is to introduce bold new voices to the industry and provide mentorship and access to underrepresented talent."
The Lab will include personalized feedback and mentorship sessions from experienced TV showrunners, creative producers and studios executives. 2017's inaugural class of Creative Advisors and guest speakers include Alan Poul (The Newsroom, Six Feet Under) and Dawn Prestwich and Nicole Yorkin (The Killing, Carnivàle).
So! In three or four years, when you're settling into the Papasan chair with a full sleeve of vegan Oreos, ready to binge that year's big streaming hit, just remember: you heard about 'em here first!
Title: Age of Reptiles
Writer: Michael Kogge
Logline: Playboy-paleontologist Barnum Brown battles rival dinosaur diggers and cutthroat museum politics in his quest for the Holy Grail of fossils, the Tyrannosaurus Rex.
Title: Battle Buddies
Writer: Lynelle White
Logline: Two female Army soldiers return home from the Afghanistan war tormented my mental and physical disabilities. Rather than allow society to shove them into the forgotten corner, the women put their military training to use and reinvent themselves as private investigators.
Title: City #2
Writer: Eddie Quintana
Logline: After the zombie apocalypse, the government gathers 1,000 of the country's leaders in art, science, politics and culture and puts them in a fortified city to survive. Well, this is not a show about them. It's about everyone else, doing their best to survive.
Title: Paragon
Writer: K.D. Dávila
Logline: In 1876, the lives of an illegal diamond dealer, a cutthroat English businessman, a streetwise hustler and a mixed-race lawyer collide as they struggle for control of the diamond fields of colonial South Africa. Based on the early days of the De Beers Diamond Company.
Title: Tilting
Writer: April Shih
Logline: A math teacher with a secret reinvents herself in Vegas as a poker player and finds a tribe of supportive degenerates. This half-hour dramedy follows people with nothing left to lose as they discover the unlikely optimism that comes from being at rock bottom.
Title: Young Alfred Hitchcock
Writer: Danny Daneau
Logline: An adolescent Alfred Hitchcock finds his true calling when he interns for a camera-wielding Jesuit Priest and is thrown into a world of mystery and murder within the dreary Edwardian district of East London.
Of course, great ideas come from great storytellers with great experiences and great passions to share. So let's go ahead and meet them. This year's (first-ever) group of Episodic Lab Fellows are: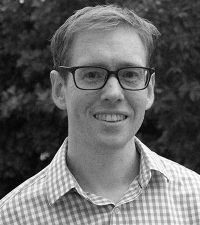 Michael Kogge (writer, Age of Reptiles)
Michael Kogge holds a BA from the University of Notre Dame, an MFA in Screenwriting from Loyola Marymount and was a U.S. Fulbright Scholar to Iceland. A former Los Angeles public school teacher, he's passionate about telling stories that shed light on forgotten or unrepresented heroes in society. His work has been nominated for a Nickelodeon Kids' Choice Award. He has been named a TV writing fellow by the National Hispanic Media Coalition, in recognition of the diverse characters in his scripts. Most recently, has scripted a Star Wars video game for Disney and Lucasfilm. His published works include an original graphic novel about werewolves in ancient Rome, Empire of the Wolf.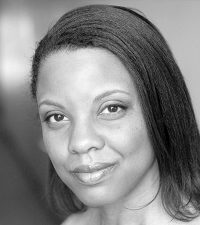 Lynelle White (writer, Battle Buddies)
Originally from Freeport, New York, Lynelle White was that weird girl who brought an Empire Strikes Back lunch box to school back when it wasn't exactly cool for a girl to be into that sort of stuff. Before pursuing a career as a television writer, she was an active duty pilot in the United States Air Force and earned a B.S. in Engineering Science from the U.S. Air Force Academy. She was previously a staff writer on the Lifetime television drama Army Wives and, more recently, on the SyFy network's hit Z Nation. White earned her M.F.A in Screenwriting from the University of California, Los Angeles in June 2017. Her latest directorial effort, An Uber Tale, is currently screening at festivals.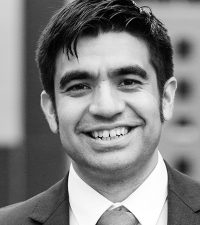 Eddie Quintana (writer, City #2)
Eddie Quintana grew up in Rosemead, an LA suburb known for its taquerias and dim sum. He went to a predominantly white, all-boys Catholic high school in the city and spent every other weekend working at his dad's Spanish-language nightclub. Quintana graduated from USC with a B.A. in film production. He has studied, performed and directed improv all over the U.S. and Canada. Quintana became a writers' assistant on the sitcom Shake It Up and wrote episodes of Shake It Up and I Didn't Do It before spending two seasons as a staff writer on K.C. Undercover. He looks forward to continuing to tell stories that are both funny and honest. He loves maps, the Dodgers and all-you-can-eat Korean BBQ.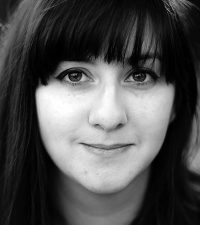 K.D. Dávila (writer, Paragon)
K.D. Dávila is a Latina screenwriter from the Inland Empire who began her illustrious career writing Harry Potter fanfiction as a child. Upon graduating with a degree in Near Eastern Studies from Princeton University, she had to decide between joining the CIA or taking her chances at becoming a screenwriter. She chose Hollywood. She earned her MFA in Screenwriting from USC, won the 2015 Showtime Tony Cox Award at the Nantucket Film Festival and was a 2015 Fellow at The Screenwriters Colony. Dávila was a 2016 Universal Pictures Writing Fellow and a 2017 Film Independent Project Involve Fellow. She is the writer of "Emergency," a short which is set to screen this year at several festivals, including Urbanworld Film Festival and the NBCUniversal Short Film Festival.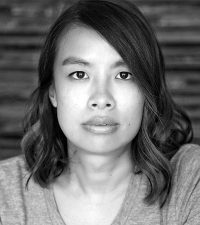 April Shih (writer, Tilting)
April Shih is a screenwriter from Los Angeles. After attending film school at NYU Tisch School of the Arts, Shih directed and produced several films and plays—including the independent feature You, Only Better and the Ovation Award-winning revival of Kiss of the Spiderwoman: The Musical. Shih spent two years playing poker in Las Vegas before pursuing a degree in playwriting at Cal State Northridge. April is the winner of a TV Academy Foundation comedy writing internship and was recently a 2017 CAPE New Writers Fellow. With her dramedy pilot Tilting, April has been selected into the 2017 Sundance Episodic Story Lab, as well as the inaugural Film Independent Episodic Lab.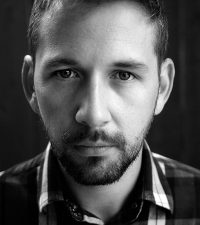 Danny Daneau (writer, Young Alfred Hitchcock)
Surviving a series of terminal illness as a boy, British-born Danny Daneau found an unquenchable appetite for stories about the dark side of growing up. With a MFA in Digital Cinema, Daneau directed his first feature at age 24. His work has played in over forty film festivals, won several awards and is now available on streaming platforms such as iTunes and Amazon. Daneau lives in Los Angeles and serves as the Creative Director for production studio, Kids At Play. His feature script, The Boy Who Jumped Time, was named one of the top 25 science fiction scripts of 2017 by The Page Awards. Young Alfred Hitchcock was recognized by The Tracking Board as 2017's Top 50 pilots and was also invited to be among the first participants for Film Independent's inaugural Episodic Lab.
Additionally, Age of Reptiles will also receive (via the Lab) the Alfred P. Sloan Episodic Grant, a $10,000 development grant supporting a pilot that explores scientific or technological themes or that depicts scientists, engineers and mathematicians in engaging and innovative ways. And what better candidate for the award than the story of the early days of paleontology? Make no bones about it (get it?)
The Film Independent Episodic Lab is supported by Lead Artist Development Funder the Time Warner Foundation and Founding Sponsor Netflix. Additional support is provided by the Alfred P. Sloan Foundation.
To learn more about the Episodic Lab and additional Film Independent Artist Development programs and grants, click here. Film Independent Artist Development promotes unique independent voices by helping filmmakers create and advance new work. To learn how to become a Member of Film Independent, just click here.