Bridging the Culture Gap Through Film: Announcing the Inaugural Global Media Makers Fellows
Diplomacy comes in many forms, from intricate international legislation dictated by major world governments all the way down to more intimate moments of shared interest and empathy between likeminded individuals from differing backgrounds.
Likewise, the movies are (arguably) the world's most universal and immediately accessible cultural product. Memorably, the late critic Roger Ebert once described the motion picture camera as a "machine that generates empathy." And it's empathy that provides the key to understanding and appreciating the experiences of those from cultural or geographical backgrounds that may seem weird or alien to us—a lasting bridge connecting fans and storytellers on a plane far above the choppy waters of international politics.
But to build a bridge, first you need to gather the nuts and bolts and empower the engineers. But how, exactly? Enter Global Media Makers.
As announced earlier this year, Film Independent and the U.S. Department of State have partnered on Global Media Makers, an innovative mentoring initiative currently connecting visual storytellers from around the world with leading U.S. entertainment industry professionals through specially tailored mentorships, workshops and master classes—an exciting opportunity for everyone involved.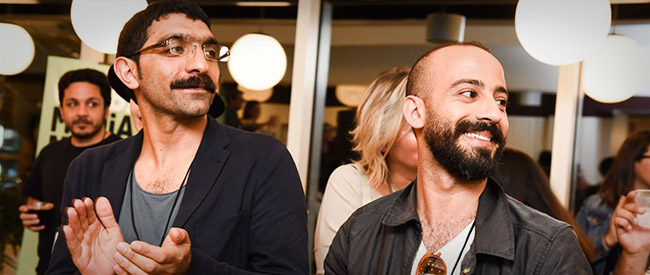 So without further ado, we're pleased to introduce to the general public this year's Global Media Makers Fellows, who include:
Sofia Aissaoui, writer & director (Morocco)
Zaid BaQaeen, writer & director (Jordan)
Asma Bseiso, writer & director (Jordan)
Amin Dora, director (Lebanon)
Serhat Karaaslan, writer & director (Turkey)
Hüseyin Karabey, writer/director/producer (Turkey)
Houda Lakhdar, writer & director (Morocco)
Erol Mintaş, writer/director/producer (Turkey)
Halim Sabbagh, director (Lebanon)
Mais Salman, director & producer (Jordan)
For its first 2016 season, the program features a unique, month-long slate of specially tailored mentorships, master classes and filmmaker workshops—not to mention a special panel event at the upcoming LA Film Festival.
"We're thrilled [to] share our years of experience in film education and artist development with this talented group of filmmakers," said Mara Bozzi, Film Independent's Senior Director of Education and International Initiatives, of the program.
Added Assistant Secretary of State for Educational and Cultural Affairs Evan Ryan: "Through the lenses of filmmakers and other visual storytellers, local stories are transformed into universal ones. Global Media Makers is creating effective cross-cultural understanding about critical issues in a meaningful way."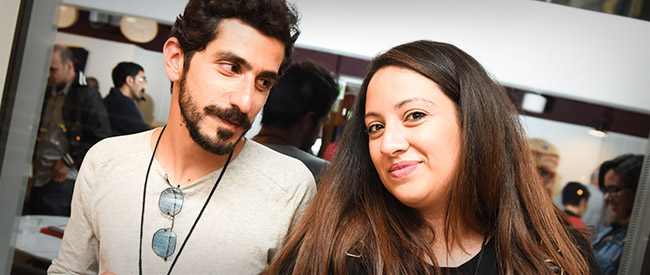 Global Media Makers Fellows are participating in intensive filmmaker labs focused on screenwriting, directing and creative producing—working with a team of American mentors to further develop their individual projects. The collaboration will continue remotely throughout the year, culminating in a follow-up visit by the mentors to each of their filmmakers' home countries.
"For more than three decades Film Independent has supported creative filmmakers with our labs and educational programs," said Mary Sweeney, Film Independent Board of Directors Chair. "Global Media Makers expands our reach, giving filmmakers from around the world access to our skills and resources."
For more info about this year's Global Media Makers participants, including bios and synopses of each filmmaker's project, please visit our Global Media Makers Meet the Filmmakers page.
Better yet—why not come down to the LA Film Festival on Thursday, June 2, where Assistant Secretary Ryan will introduce an exclusive panel discussion with select members of the Global Media Makers Class of 2016, entitled Storytelling from the Inside Out.
The panel will include Global Media Makers Fellows Dora, Bseiso and Karabey along with a diverse group of international filmmakers including Cherien Dabis (May in the Summer, Amreeka), Hany Abu-Assad (Omar, Paradise Now) and Mohamed Diab (Clash) for a candid, in-depth dialogue about diversity, representation, media stereotyping and the importance of first-person perspective in pan-cultural storytelling. Click here for more info.
---
To learn more about Global Media Makers, please visit the program's About page on our website, and stay tuned to this blog for exclusive updates and interviews with the Fellows throughout the duration of the program, and through the rest of the year.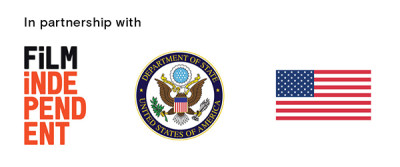 (Header: Global Media Makers Fellow Mais Salman)