Co-Directing a Doc: Why Two Heads Can Be Better Than One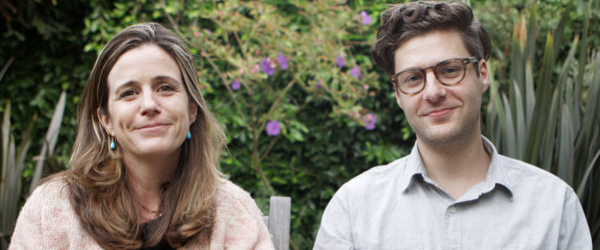 Passionate conversations often lead to creative collaborations. In this case, it all began in a car outside an airport.  As Tracy Droz Tragos tells the story: "In August 2011, I drove my cousin (and now co-director) Andrew Droz Palermo to LAX. On the way, we talked about our parents' hometown of Rich Hill, Missouri (population 1,393) and how hard things had gotten over the years – fewer jobs; the center of town falling in on itself; houses left in disrepair; low-income families struggling. Still somehow, it was a place of belonging and connection for us both."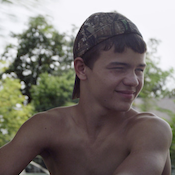 It turned out to be a fateful car ride. By the end of that year, they were co-directors in pre-production on Rich Hill, a documentary about three teenage boys (Andrew, Appachey and Harley) and their vulnerable families growing up in that rural mid-western town—all of whom they met by Spring 2012. A year later, about two-thirds of the way through production, the film was accepted into the Film Independent Documentary Lab. ("Doug Blush was one of the advisors; he talked us back from the ledge of overpopulating our film," says Palermo. "That over-populating note had such a huge significance. And it came at a time when we needed to hear it," says Tragos.) Earlier this month, they got a funding boost through a successful ($64,225) Kickstarter campaign and by winning a ($15,000) grant from the Pare Lorentz Documentary Fund. Now Tragos and Palermo are about to lock picture and eyeing an early 2014 premiere.
Divying up the director's role came easily because they appreciated each other's strengths and recognized the way their relationships with their subjects were different and complementary. "I was shooting and for most of the interviews Tracy was always asking the questions," says Palermo. "It's hard to shoot and talk, and Tracy is a lot better at interviewing than I am."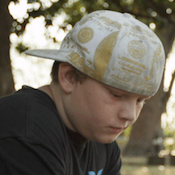 "Andrew and my collaboration works in part because we come from different perspectives," said Tragos. "Andrew was able to talk to kids in a way that I couldn't, and I was able to talk to moms in a way that he couldn't."
Tragos, who is a mom herself, would tell the kids to put on a sweater when it was cold. "They treated me more as a peer, says Palermo, who took time to get to know the kids and families without the camera rolling. He watched TV and played video games with them, took them swimming and to one of the kids' favorite local haunts, Swopes, for his favorite dish, sour cream fries. "We were as much like friends as we could be," he says.
"I think they valued our conversations," says Tragos. "Their relationships with their parents can be complicated. [One's mother is in prison.] "Having an adult to talk to them about what was going on for them was helpful and valuable.  They wanted to tell their stories."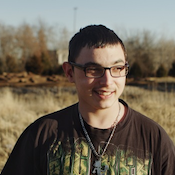 Tragos and Palermo are convinced that their give-and-take was a positive thing in the editing room, too. "I love collaboration," Tragos says. "People coming together and bringing different talents and perspective makes the film better. I love the conversations. We all care about it and we want the film to be the best it can be. Everybody has checked their egos at the door. It's not about us, it's about the film, and it takes on a life of its own. It's like steering a ship and it's a collaboration.  When we are not in sync, it's okay.  If somebody feels really, really strongly about something, we respect that.  Ultimately, the stronger the commitment to a creative notion the better.  If the feeling is that we can't cross a line, then we don't a cross the line."
"Having two minds is really great," Tragos says. They found that challenging each other's ideas led to a good place by igniting conversations like "what is this piece of music doing?  What are we trying to achieve?"
"I've found that the differences of opinion have been good," Palermo adds. " Particularly in the editing room. If there are things I don't like, I have to think further and further about why."