The Write Stuff: Meet Your 2016 Screenwriting Lab Fellows
Whenever people use cooking as a metaphor for filmmaking, screenwriting is usually equated with creating the shopping list (principal photography is going out to get the groceries and editing is like preparing the final meal). But this is only partially true. Sure, screenwriters determine what scenes and dialogue are necessary to tell a complete, effective story. But writers do more than just catalogue the necessary ingredients. They're also the ones inventing the recipe.
With the possible exception of security cam footage and live sports, pretty much every piece of filmed entertainment begins with somebody (or a couple of somebodies) sitting in a room trying to decide how that piece of entertainment should look and feel. Simply put, there is no movie or TV show without the screenwriter. And good screenwriting requires structure and discipline. Writing is a craft to be taken seriously, studied and learned—kind of like cooking.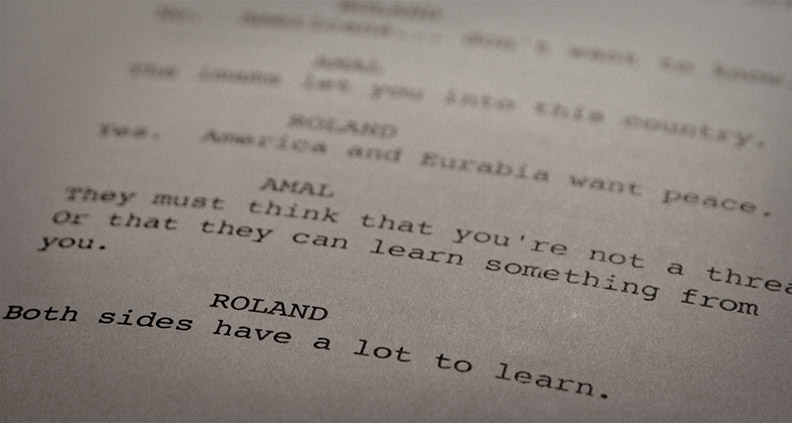 Film Independent takes screenwriting seriously—particularly when it comes to supporting diverse and underrepresented voices. That's why we're proud to announce our 2016 Screenwriting Lab participants, encompassing six new projects and seven new writers.
"We are thrilled to include each of these filmmakers and provide critical creative support and feedback to further develop their unique voices and help realize the full potential of their stories"  said Jennifer Kushner, Film Independent Director of Artist Development.
Over the course of the intensive five-week program, Fellows will develop their projects through individualized story sessions, receiving coaching on both the craft and business of screenwriting from top industry speakers and creative advisors. Past Screenwriting Lab projects have included Andrew Ahn's Spa Night, Chloé Zhao's Songs My Brothers Taught Me and Robbie Pickering's Natural Selection—all of which have earned major critical and festival acclaim. Hoping to join them in the near future are:
Title: Cantering
Writer, Director, Producer: HIKARI
Logline: Yuma is a paraplegic comic book artist hidden away from society under her mother's smothering care. When she chooses animating in the adult comic book world, Yuma is forced to discover a new identity, a purpose in life and embarks on a romance with a mysterious wheelchair taxi driver.
Title: College Girl
Writer, Director, Producer: Joshua Tate
Logline: While attending a postsecondary program for adults with intellectual disabilities, a young woman with Down syndrome questions her place in the world in the face of impending motherhood. 
Title: Dark Web
Writer: Mark Eaton
Writer, Producer: Ron Najor
Logline: An I.T. specialist is forced to go off the grid to save her own life after she is manipulated into hacking and exploiting a large software company. 
Title: Detroitus
Writer: Evan Romansky
Logline: After tricked into contributing to the death of his best friend's wife, a petty criminal must find the men who set him up before the former, a Detroit internal affairs investigator, uncovers the secret.
Title: Girl With Child
Writer, Director: Maria Abraham
Logline: A lonely teenage girl in Ecuador travels with her toddler to visit her ill, troubled mother and searches for a new home and family to belong to along the way.
Title: OpenEnded
Writer, Producer: Felicia Pride
Logline: Set in a gentrifying Washington D.C., an emerging Black painter is forced to reexamine life when his best friend dies and the woman he's lost returns for the funeral.
This year's group of creative advisors, guest speakers and writing mentors include Phil Hay and Matt Manfredi (The Invitation, Ride Along), Jeff Stockwell (Bridge to Terabithia, Dangerous Lives of Altar Boys), Jane Anderson (Olive Kitteridge, How to Make an American Quilt), Meg LeFauve (Inside Out, Captain Marvel) and Jessica Sharzer (Nerve, American Horror Story).
But! Most importantly, here are the seven talented scribes (that's some industry lingo for you) readying their laptops for the 2016 Lab:
---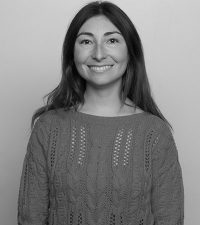 Maria Abraham (writer, director, Girl With Child)
Maria Abraham is a filmmaker and audio artist from Las Vegas, Nevada. She has an MFA in Film and Video Writing and Directing from Columbia College Chicago and a BA in European Studies from UCLA. In 2010-2011, Abraham received a Fulbright grant to live in Ecuador and complete research for a feature-length script, Girl With Child, about a teenage sex trafficking survivor searching for a new home with her toddler. Abraham's short film of the same name explores similar characters and won the award for Best Short Short at the 2013 Aspen Shortsfest. Abraham is interested in stories about characters that are adrift and looking for home.
---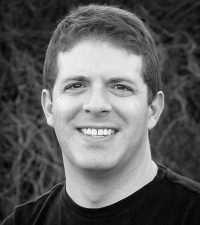 Mark Eaton (writer, Dark Web)
Mark Eaton is a writer and director who got his start creating imaginative Super 8mm short films. He was soon writing and directing music videos for the band Angels & Airwaves, creating a signature visual style to match their iconic space-rock sound. Eaton has written and directed commercials and music videos for a number of artists and brands including Blink-182, Tom DeLonge, Angels & Airwaves, Against Me, Good Old War, Macbeth Footwear and James Coffee Co., bringing a careful balance of spirit and design to their collaborations. Eaton's passion for visual narratives continued, directing the feature documentary Start the Machine and producing the independent sci-fi feature film, Love.
---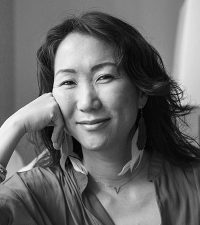 HIKARI (writer, director, Cantering)
Originally from Osaka Japan, HIKARI, also known as Mitsuyo Miyazaki, is an award-winning writer, director and producer. Her debut short film Tsuyako visited over 100 film festivals worldwide, receiving 50 awards including DGA Student Award for the Best Female Filmmaker, Future Filmmakers Award and Audience Award at Palm Springs International Shortfest and Grand Jury Prizes at Oscar qualified film festivals. Recently, HIKARI was chosen to participate at Sundance Institute/NHK Screenwriting Workshop in Tokyo with her feature script Cantering. She believes in the power of visual communication to transform society and impact the minds of people.
---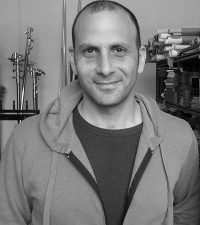 Ron Najor (writer, producer, Dark Web)
Najor first produced the feature film I Am Not a Hipster, which was an official selection of the Sundance Film Festival in 2012. He next produced the film Short Term 12 (his second collaboration with writer/director Destin Cretton), which won both the Grand Jury Prize and the Audience Award at SXSW in 2013. Short Term 12 was selected to be on over 30 top-ten lists for 2013 and garnered a Gotham Award for Best Actress for Brie Larson and a Film Independent Spirit Award for Best Editing. Short Term 12 was also given the prestigious distinction of being awarded The Golden Tomato Award for being the highest critically rated theatrical movie in limited release in 2013 by Rotten Tomatoes.
---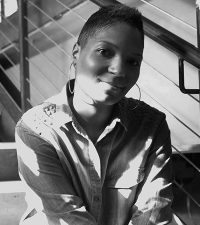 Felicia Pride (writer, OpenEnded)
Felicia Pride started her writing career as a cultural journalist nearly fifteen years ago, before transitioning into an author and screenwriter. As an entertainment industry professional, Pride currently heads up indie film at a distribution platform and is currently a co-producer on the forthcoming documentary, The Souls of Black Girls, Too. Pride is the founder of The Create Daily, a resource hub and community for storytellers and content creators. Pride has spoken on storytelling and audience development at universities, institutions and events around the country including SXSW, Film Independent Forum, AFI Docs and TEDx. She holds an M.A. in writing from Emerson College.
---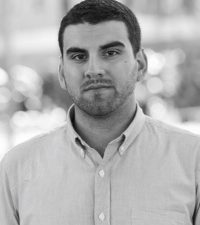 Evan Romansky (writer, Detroitus)
Cincinnati native Evan Romansky started his career in journalism after graduating from Ohio University in 2013 and completed his MFA in Feature Film Screenwriting at Loyola Marymount University in 2016. During his time there, he was named a quarterfinalist in the 2015 Academy Nicholl Fellowship in Screenwriting as well as finishing in the top 10% of the Austin Film Festival's TV Writing Competition. Most recently, Romansky's dark and gritty writing style has earned him the attention of Lighthouse Management & Media and Creative Artists Agency, where he is currently signed.
---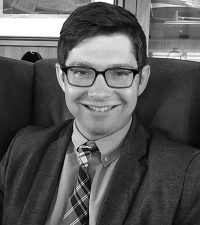 Joshua Tate (writer, director, producer, College Girl)
Joshua Tate is a writer, director and producer based in Los Angeles. He holds an MFA in Film Production from USC, where he produced the Student Academy Award-winning short Josephine and the Roach. Tate's feature directorial debut, Love Land, driven by a cast with developmental disabilities, was a recipient of the 2013 SFFS/KRF Filmmaking Grant and winner of the Audience Award and Special Jury Prize for Outstanding Ensemble Cast at the 2014 New Orleans Film Festival. In 2013, Tate developed an annual filmmaking seminar for youth with disabilities known as the Inclusive Cinema Empowerment Project with Community Now!
---
Through the Lab, Evan Romansky will also be awarded the Loyola Marymount University School of Film and Television's Screenwriting Fellowship (in its fifth year), receiving a $10,000 grant to develop his script, Detroitus.
The Screenwriting Lab is supported by Artist Development Lead Funder Time Warner Foundation. Additional ponsors include the Loyola Marymount University School of Film and Television, National Endowment for the Arts and the Writers Guild of America, West.
To learn more about the Screenwriting Lab and additional Film Independent Artist Development programs and grants, click here. To learn how to become a Member of Film Independent, just click here.