Comedy Superstar Molly Shannon Gets Real… and Really Funny
On May 2 Film Independent Presents welcomed a giddy Tuesday audience to the Wallis Annenberg Center for the Performing Arts in Beverly Hills, for an extended evening with beloved actor and comedienne Molly Shannon. As predicted, the SNL veteran, multiple Emmy Award nominee and 2017 Film Independent Spirit Award winner dazzled with stories about her life and career, as well as with her own personal vivacity.
In a conversation moderated by Vanessa Bayer—a fellow SNL alum and creator/star of Showtime's excellent comedy I Love That for You, in which Shannon co-stars—the sometime Sally O'Malley and Mary Katherine Gallagher regaled the sold-out crowd with stories from her best-selling memoir 2022 memoir, Hello, Molly!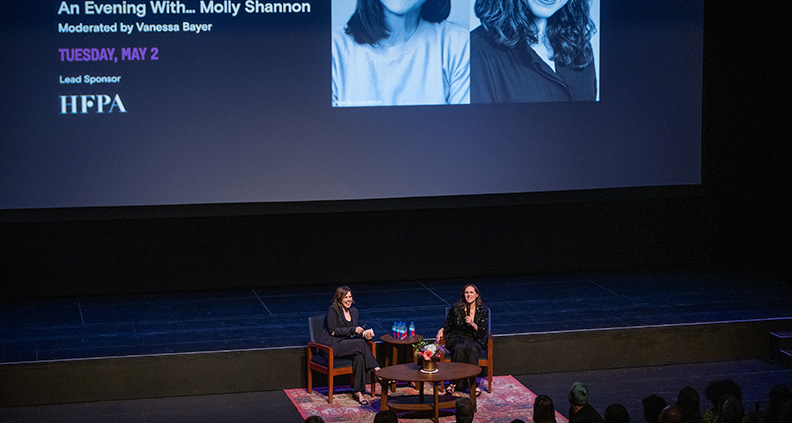 Shannon hustled hard and ran into plenty of disappointment in her early days as an actor. Growing up in Cleveland, Shannon performed with Heights Youth Theater starting in fifth or sixth grade. "We did a lot of productions. We did The Wizard of Oz, and I played Dorothy." When she started getting recognized locally, the excitement moved her to consider acting as a career.
"I loved how affectionate the theater kids were," Shannon enthused, citing the sudden and tragic loss of her mother at age four as a factor in her need for community. She enjoyed the sweetness of the theater group, not to mention the attention of other moms backstage.
Still, it was hard to admit she wanted to be an actor. Telling people felt like a big deal. Her college counselor was discouraging, recommending she set her sights on Ohio State. "It made me so mad. So I took the college book and I walked in the hallway of the high school and threw it down the hallway! I was like, I'm not gonna listen to him!"
Bidding the Buckeyes adieu, Shannon set her sights on NYU. The Tisch drama program held auditions in Chicago, where she performed a very dramatic monologue from Agnes of God. "[Broadway producer and dram professor Evangeline Morphos] told me what a good job I did, and was very positive." Getting that big envelope from NYU was incredibly exciting. "My life is gonna change!"
It sure did, but maybe not right away. Life after NYU proved to be challenging, between waitressing to scrape money together for rent while embarking on the Hollywood hustle.
Shannon recalls one LA summer living in USC dorms for $15-a-night while working at the Old Spaghetti Factory, riding the bus to the Sunset Strip to knock on doors and hand out headshots. She and a friend came up with a scheme to call agencies on Friday afternoons—claiming they were with David Mamet's office—to set up meetings for one-another. Between their bold associations with a name (who was unlikely to be in town) and the duo's effusive compliments toward the agents they called, Shannon managed to meet everyone in Hollywood.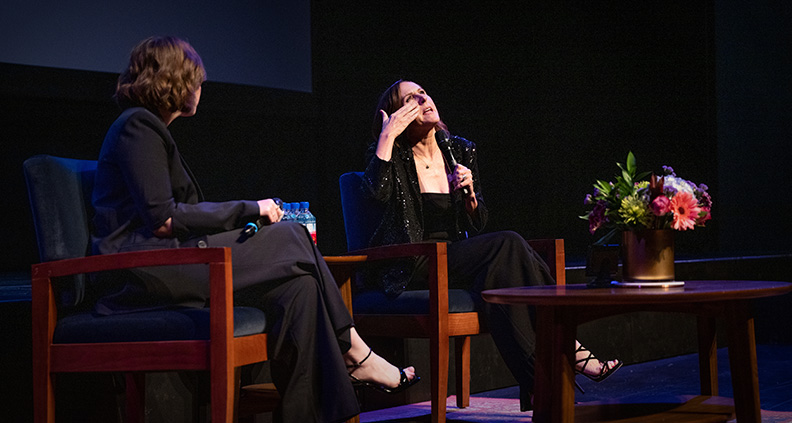 Did they ever get busted? Only once. Bayer wondered if she learned this risky behavior from her dad: "It seemed like growing up, your dad always encouraged you to take risks like that."
Shannon agreed, wishing she could have a "momager" like Teri Shields, Brooke's mom. Shannon's father may have been less showbiz savvy, but he fully supported her acting dream. "He used to say when I was in Hollywood, 'Listen, you march into those agents and managers and you just go in the door and say, Hey! Hold the phone, I got talent."
These are stories fully described in her memoir, from the highs of discovering comedy at NYU (it was transformative to be seen as funny) to the lows of scraping together resources for her first Saturday Night Live video audition—only to hear that Lorne & company had passed.
Those discouraging lows and euphoric highs are likely recognizable to anyone who's ever chased a dream; we all need to be reminded from time to time that we're not the only ones going through it. When Bayer pointed out Shannon's enthusiastic personality—staying present and taking joy in everything ("When I see you, I get giddy," she enthused)—Shannon paradoxically attributed her natural disposition to early childhood trauma.
"It's definitely given me a drive in showbiz." Facing so much rejection, the resilience learned through surviving and thriving in her early life has given Shannon perspective on the ups and downs of Hollywood. "It's hard, but it's not as hard as when I was little. I think I can handle this."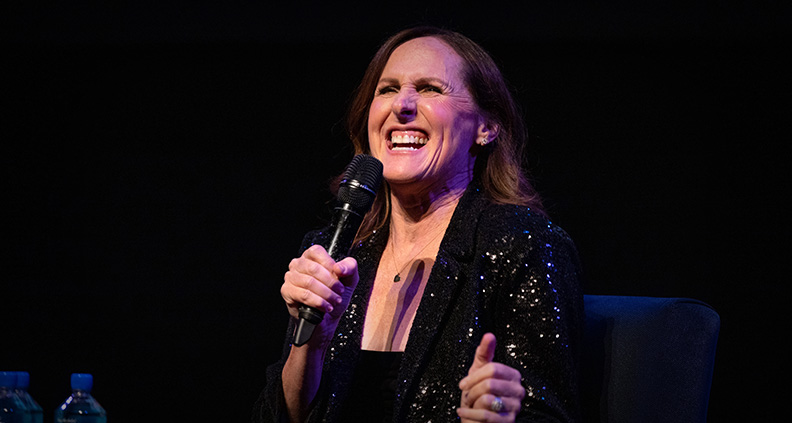 But even having come through those early challenges, there were deep lessons to be learned through success. As Shannon described her professional drive connected to the desire to find validation in making it. At the peak of her fame on SNL, she faced her deepest depression, realizing that success would never earn her mom's pride.
"I thought that would bring her back. I truly did," she said. Heartbreakingly.
With that realization came a healthy perspective of fame and a newfound freedom, even the freedom to disappoint people. "It was kind of great to realize that fame doesn't fix anything … It was kind of like a relief. Now I can just enjoy being creative."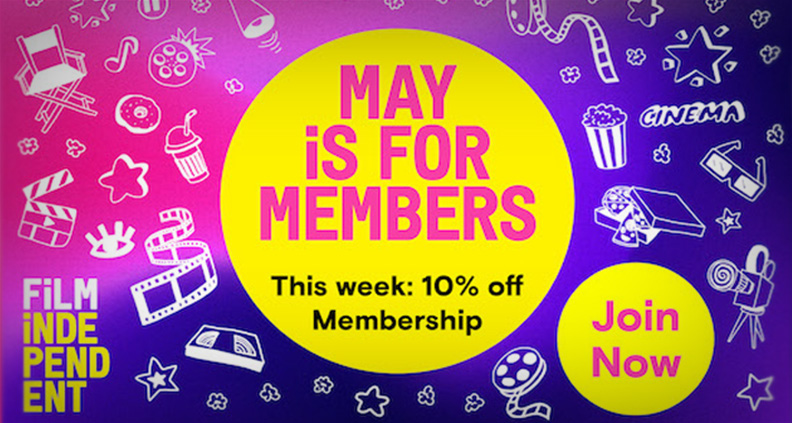 May is for Members! This week only: 10% off General Membership. This month, we're celebrating our Membership experience for filmmakers and film lovers all over the globe. All month-long you can enjoy an array of special discounts on Membership. This week, you can join and save 10% on all levels of General Membership. Join or renew today! 
Film Independent promotes unique independent voices by helping filmmakers create and advance new work. To become a Member of Film Independent, just click here. To support us with a donation, click here.
Keep up with Film Independent…
(Header photo credit: Amanda Edwards/Getty Images)