Consumed: Fellow Suzi Yoonessi on iPads, Deadpool and the 'Zen Retreat' of Being On Set
Twice a month in Consumed, our Film Independent Fellows take a break from creating to talk about their reading, watching, listening and sometimes even eating habits and what informs their work as filmmakers.
Suzi Yoonessi
In much of the content directed by Suzi Yoonessi, a Film Independent Directing, Producing and Screenwriting Lab Fellow, women—of all ages—are defiant. Whether it's female directors dealing with phallocentric nonsense in this Funny or Die spoof, comedienne Charlene deGuzman getting high off love in this Super Deluxe explainer video or a young, anarchic teen with a bright red head of hair commanding the screen in Yoonessi's 2009 LA Film Festival hit feature Dear Lemon Lima, her work is inflected with the spirit of the riot grrrls and pop surrealism that pervades her media preferences.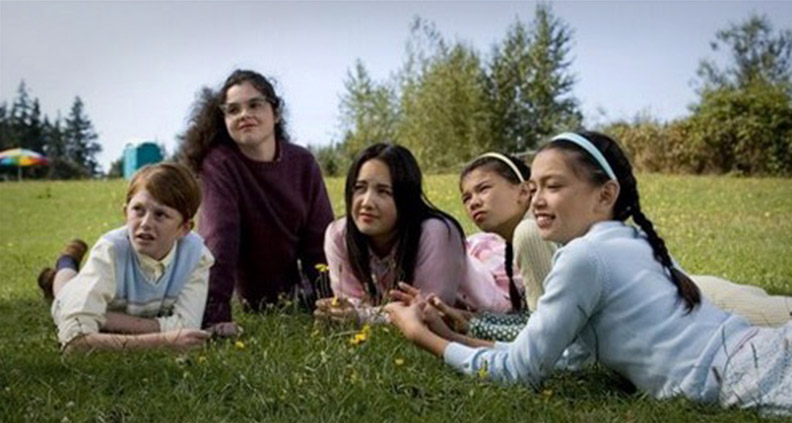 As a filmmaker who is constantly making things, how much time do you have to actually take in the latest TV shows, movies, music and podcasts?
I love storytelling, so I'm constantly consuming media while also trying to hide it from my kids. I want them to be able to use their imaginations without craving the seductive glow of an electronic device so I watch movies and TV after 8 pm. Music is always playing in my house. And playing a podcast is part of my morning and workout routine.
What's the last full season of a TV show you watched?
Amazon's Sneaky Pete is so good—so well cast, and such a great story and world. Before that I watched Insecure on HBO. Issa Rae is such a refreshing and brilliant voice in comedy. Right now, in the middle of the second season of Love on Netflix. But a TV show that I'm dedicated to and will never miss an episode of is RuPaul's Drag Race.
What's the last movie you saw in the theater and why?
I was at the Sun Valley Film Festival's Film Lab with [her new feature drama] Unlovable and was able to sneak out to see Get Out in their Cinetransformer, which is an innovative mobile movie theater that seats 91 people. What's super cool about the theater is it's really intimate. I was with my three-week old baby, so there was an added level of suspense. I was praying that my baby wasn't about to wake up and ruin this groundbreaking and brilliant movie for everyone. I'm pretty sure he's the only person who has ever slept through the film.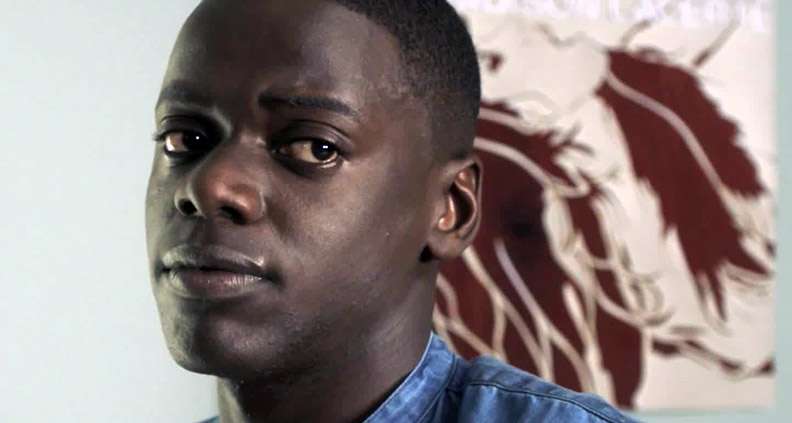 What's the last movie you watched on streaming? 
Snow White and the Huntsmen. It was on HBO On Demand, and I love reimagined fairytales. It was a very fun watch, with super cool effects for the mirror dripping everywhere.
What music do you listen to when you want to feel motivated?
Female-driven alterna-pop music: Metric and The Do. I've also been listening to "Issues" by Julia Michaels on repeat, since the lyrics pretty much describe what I love about the relationship between a director and other key creatives on a movie set:
'Cause I got issues
But you got 'em too
So give 'em all to me
And I'll give mine to you
Bask in the glory
Of all our problems
'Cause we got the kind of love
It takes to solve 'em
What is your go-to "guilty pleasure" movie? What about it comforts or entertains you?
Every Marvel movie. I could watch them over and over and over again. But if I had to choose one, Deadpool. It's the perfect balance of comedy and action.
If you could only follow one person on social media, who would it be?
Hi-Fructose on Instagram, which is a treasure trove of pop surrealism. Dangerous Minds on Twitter for covering hidden brilliance. And the New York Times on all platforms, because I'm a news junkie.
If a movie were made about your life, who would do the soundtrack? 
Iranian pop diva Googoosh, riot grrrl Kathleen Hanna and artist and songbird Becky Stark—all overseen by composer and frequent collaborator Sasha Gordon.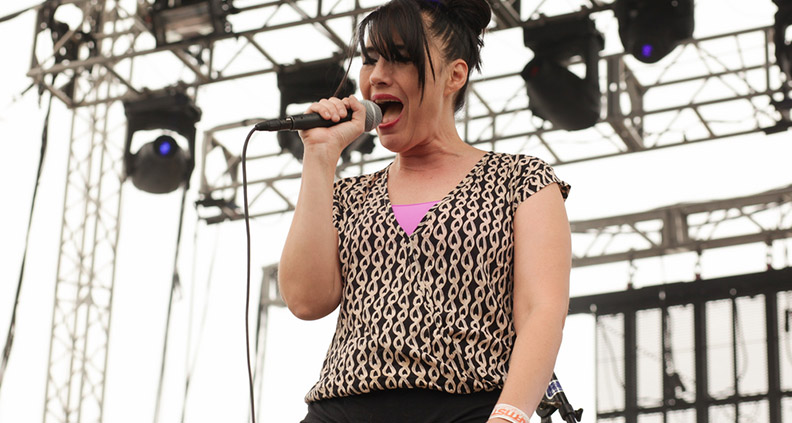 What do you always have with you on set? 
My iPad. I place all of my image boards and shot lists in TopNotes and put my music on a playlist. It's something small that I can have on hand without having a pile of papers.
Do you have any rituals that help you get into a better work mindset?
The first thing I do with every project is to make a mood board and mix CD. I go onto image sites We Heart It and ffffound, scouring the internet for images to tell the story while also curating a CD that follows that story's narrative.
How do celebrate or reward yourself after you finish a project?
Now that I'm a mom, being on set is [like a] Zen retreat! But seeing my family the day after I've wrapped is the greatest treasure. So, my work is a gift and the reward is my family.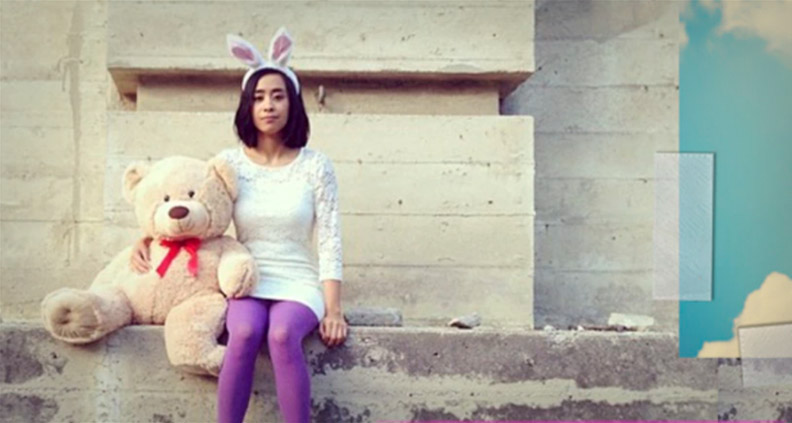 To learn more about Suzi and her work, please visit her website. To learn more about Film Independent's Artist Development programs, please visit our website. And to support our Fellows in all that they do, consider becoming a Member of Film Independent today.