Dear Producer: An Interview with 'Never Goin' Back' Producer Liz Cardenas
NOTE: the following piece originally ran on the website Dear Producer and is shared here courtesy of editor Rebecca Green, a Film Independent Fellow and Creative Advisor. Excerpts from Dear Producer appear on our blog monthly.
***
Among other titles, Texas-based producer Liz Cardenas's credits include Jules of Light and Dark, A Ghost Story and Never Goin' Back, currently nominated for the John Cassavetes Award at the 2019 Film Independent Spirit Awards. From journalist to actress to producer, here she talks about how a series of children's movies starring her own dogs jump-started her career, how building friendships in the film community can lead to future collaborations and how her worn-in Converse tennis shoes help her feel like a producer.
LIZ CARDENAS, 'NEVER GOIN' BACK'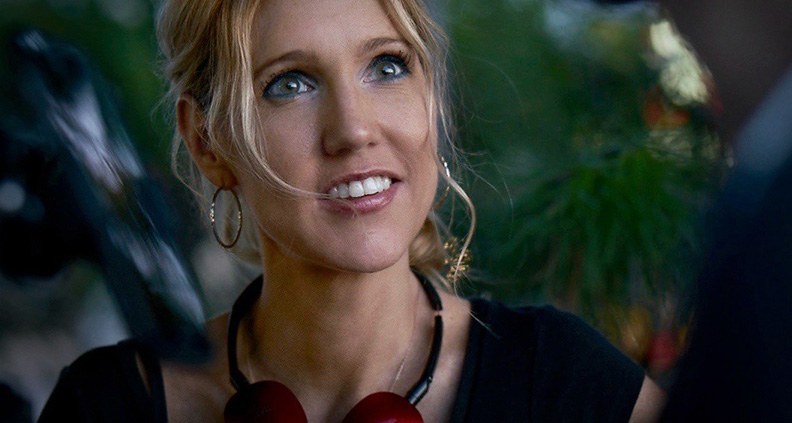 I noticed you've acted in much of the work you've produced. How did your producing career come about?
Cardenas: I actually started as a writer—a journalist, in fact. I was a reporter for newspapers such as The Dallas Morning News and the Fort Worth Star-Telegram. My degree was in Broadcast Journalism, but I always wanted to be an actress. I took some theater classes when I was younger, but really pursuing it seemed foreign to me.
While I was a reporter after college, I started taking acting classes. I got an agent and started going on auditions. As a reporter, I had to turn my stories in on time, but otherwise there was a lot of flexibility. Over time, I realized I didn't really want to be a reporter. I love writing and meeting new people, I'm just not into the controversy. I felt like a lot of the reporters who excelled really thrived on that conflict and controversy. So when I stopped reporting, I started writing screenplays. Then I worked on a horror film my ex [husband] had written and was directing. Initially I was only going to act in it. However, I started going to everything—location and tech scouts, casting, all the production meetings and I found myself saying, "Oh, I can help with this. Or I can do that." After awhile, the team came to me saying, "You really should get a producing credit on this," and I was like, "Oh."
That's when I realized my skill set as a reporter translated into being a producer. I was actually good at it and I liked it. I really felt empowered. It was such a great feeling, as opposed to hoping to get cast as an actress or writing a script and hoping somebody buys it or makes it.
What skills do you think specifically translated well from reporter to producer?
Cardenas: Definitely the tenacity. I will do almost anything to benefit the film I'm working on. As a reporter and a producer you're constantly trying to convince people of things, doing your research and not taking no for an answer. My first job, my first newspaper that I worked at, I was writing eight articles a week. I'm used to juggling several things. I'm used to working on a deadline. And I think I work well under pressure. All of those things really translated into producing. You have to not be afraid to talk to anyone, to ask for anything, to come up with solutions and keep going forward even when things seem daunting.
You've just produced Augustine Frizzell's latest film Never Goin' Back and you've worked with many other Texan filmmakers. How did you get involved with that community?
Cardenas: Right after the horror film, I produced a series of children's movies called Adventures of Bailey. My ex and I created them; he directed them and I acted in them. We even used our own dogs. We raised the money through foreign pre-sales, we had delivery dates and deliverables, and it was nonstop. It was something where you make a lot of mistakes, but you also learn a lot. I looked at it like my film school. After we made them though I found myself thinking, "I want to learn more. I want to do better films. I want to work on passion projects and more artistic types of films." I sought out the people in my film community in Texas who were making films that I really responded to, that I respected, with filmmakers I thought were really talented. I started working with them, even if meant working for little or no money upfront or no money at all, like on short films.
One of the people I met was Augustine Frizzell. I became an executive producer on her short film and then we ended up becoming good friends. And I saw right away she had something special as a filmmaker. She then helped me on my short film, Treading Water, as a creative producer. I then went on to be a co-producer on a short film for Yen Tan and a producer on two short films for James Johnston. And all that led me to A Ghost Story, directed by David Lowery, which I co-produced. Then I produced Augustine's first feature, Never Goin' Back, and she produced my second short film, Imago, along with filmmaker Daniel Laabs. And I then became a producer on his first feature Jules of Light and Dark. So it's been really collaborative. And from the outset I was just trying to work with these filmmakers here in Texas who I felt like I could learn from and be inspired by and I really did.
Creating a team and having a community of people, it makes a huge difference. In some ways, these relationships started off as friendships, people who were like-minded but then who I felt I could learn from and I could help. But then they ended up helping me. I've worked with a handful of filmmakers here in Dallas-Fort Worth and there's a solid foundation of friendship. And then we're collaborators and we have that trust.
Building that community allows you to have a shorthand of sorts.
Cardenas: Yes, and when you have that shorthand and you have that trust, it makes you more comfortable with pushing boundaries. Being even more creative and taking more risks. That's what I always strive to do.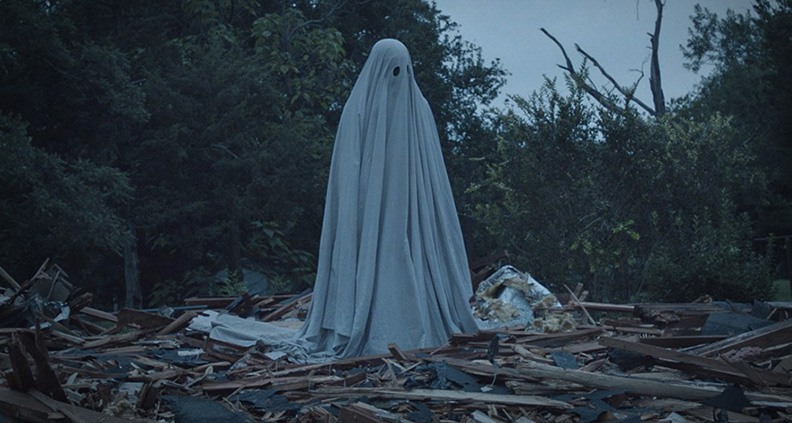 What are your go-to tools of the trade? What makes you feel like a producer?
Cardenas: That's a great question; let me think for a second. I'm trying to think of what is not obvious because yes, I can't imagine living without my Mac or my iPhone. I think it's funny, I see pictures of me all the time whether it's on set or at a festival or at an event, and I'm always on my phone! I'm always answering emails or texts; it's constant. That's definitely being a producer. I will say I've got a pair of Converse tennis shoes that don't necessarily make me feel like a producer so much as I associate them with being on set and running around and I really love being on set in any capacity.
I'm honestly not the best at exercising, but I'm an extremely active person. I do love the adrenaline that you get, the rush from working on a film and being on set and running around and putting out fires and then also being near the monitor and watching the takes and supporting the director as a creative producer, I love all that. I love witnessing the magic happen with making a movie. And I always wear my Converse when traveling—to festivals, markets, location scouts. There's something about my Converse tennis shoes that I have a weird thing with I think, they're super dirty and they've been through a lot.
My favorite question of every interview: what's your morning routine?
Cardenas: It obviously depends. There's a huge difference between being in production versus not in production. Most people who know me know that I'm a night owl and for a while, people would joke about the fact that they would receive emails from me at three or four in the morning and they see them and they're like, "Oh my gosh, Liz." So I started doing the thing where I type the emails at three or four in the morning, but then I schedule them to go out at eight in the morning so I don't look like a crazy person. And then I sleep in. So that's basically my morning routine! Sleeping.
I mean, I have to get some sleep. I don't get a full eight hours or even seven most of the time. But I just work better at night and get so much done when it's late. There are no interruptions. And that's when I like reading scripts and writing, working on my own screenplays. Lately I've been traveling a ton so I don't have as much of a regular routine. I literally have been going non-stop this whole year in travel, it's been insane.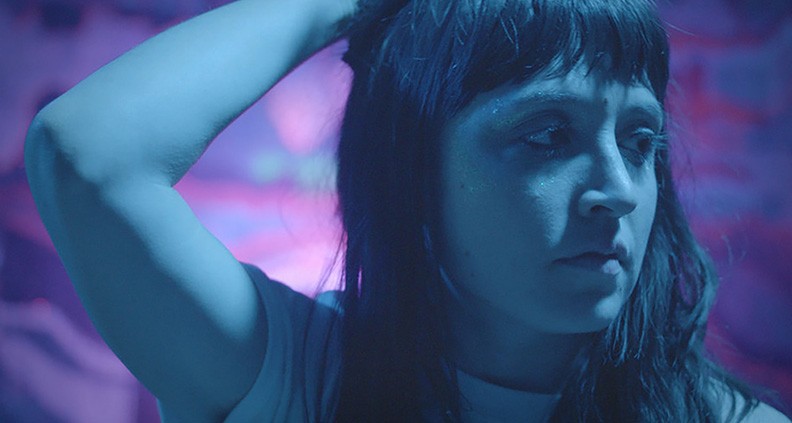 Any words of advice for burgeoning producers?
Cardenas: To me it's all about the balance between prioritizing and being open-minded. I've always looked at it like you have to know where you want to be in order to achieve your goals, yet be open-minded to how the road curves and go with it so that you optimize the situation you're in and take advantage of whatever opportunities present themselves.
You don't want to be so close-minded or think, "this is the only path" so that you're not open to the possible opportunities that might pop up, which may take you to another place that you never even thought of, which could be really beneficial for you in terms of personal and professional growth. There's no way even a few years ago I could've predicted where I would be now.
I will say it's a constant struggle. I'm still trying to balance having that focus, going forward with juggling all these different projects and interests, because I also write and plan to direct again. And I've always felt like the people who were really focused on one thing seemed to get to where they wanted to be faster. But I look at this as a journey, this is my life and I'm not doing anything else. Therefore, if it takes me longer, I'm cool with that. And I think in the long run, it will actually help make me a well-rounded filmmaker and storyteller, if you will. I truly understand all the different facets of making a movie and I can see it from all the different POVs: as a producer, an actor, a writer, a director and each one I believe has strengthened my abilities in the other areas.
---
To read this conversation as it originally appeared, click here and click here for more Dear Producer. To read a recap of the Rebecca Green moderated panel The Future of Producing at the 2018 LA Film Festival, click here.
Learn how to become a Member of Film Independent by visiting our website. Follow us on Twitter, Facebook and Instagram and don't forget to subscribe to Film Independent's YouTube channel.
(Header: L-R, Maia Mitchell and Camila Morrone in Never Goin' Back)