The Doc Life: How to Be Part of a Larger Documentary Community
Each month in The Doc Life, Film Independent blogger Anthony Ferranti dives deep into the how's and why's of nonfiction filmmaking, featuring advice and hard-won insight from top veteran and emerging documentarians. Enjoy!
***
In a guest column for the The Hollywood Reporter, Simon Kilmurry, executive director of the International Documentary Association, wrote: "If cinema is our most powerful art form, [then] documentary is both its beating heart and its conscience. It is more important than ever that we come together to speak up for and support those filmmakers, here and around the world."
Over the past decade, there's been a demonstrable increase in interest and excitement around nonfiction filmmaking. Just look at box office hits like this year's Won't You Be My Neighbor? (which cleared over $20 million in domestic ticket sales) and RGB (which cleared nearly $14 million)—not Avengers: Infinity War, exactly, but pretty damn good.
There are many factors for this explosion: better technology, more accessible filmmaking equipment, digital distribution. But not least of which is the growth of a global community of likeminded nonfiction filmmakers.
So in this month's Doc Life, we'll be looking at a handful of organizations and groups that are taking extraordinary action to support, educate and foster a robust and vibrant documentary community—which could ultimately help us achieve a more honest and empathetic planet.
DOCS IN PROGRESS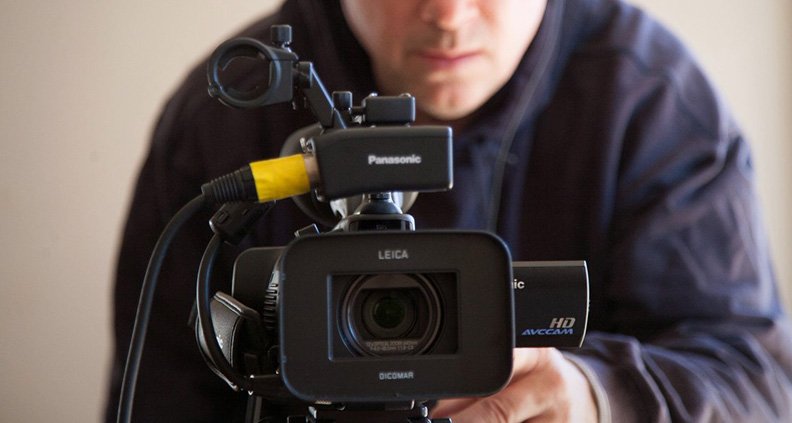 The brainchild of doc filmmakers Erica Ginsberg and Adele Schmidt, Docs In Progress was established in 2004 as a space for local documentary filmmakers in the Washington D.C. area to give and receive feedback on their works-in-progress projects.
By 2008, Docs In Progress officially became a non-profit organization, able to provide support and resources for aspiring and experienced documentary filmmakers. Today, the organization offers over 50 programs annually and has cultivated a vibrant community of filmmakers and film lovers who gather together to watch and discuss documentaries.
Docs In Progress offers several screening programs for filmmakers to showcase their work in front of live audiences, including:
Work-in-progress. Several times a year, filmmakers screen rough cuts of their films for the general public, followed by a facilitated session where the audience provides feedback. This can result in gathering invaluable information regarding story structure, character development and potential distribution challenges.
Screenings of finished docs. Monthly screenings are held for finished films from Docs In Progress program alumni, alongside submissions from local filmmakers.
Community Stories Festival. Held every November, this multi-day festival showcases documentaries that focus on people, places and events from around Washington D.C. and surrounding communities.
Docs in the City series. Pairs an award-winning documentary film by an established filmmaker with a work-in-progress by an emerging artist whose films share a theme or genre.
FILM INDEPENDENT
(DOCUMENTARY LAB, FAST TRACK and FISCAL SPONSORSHIP)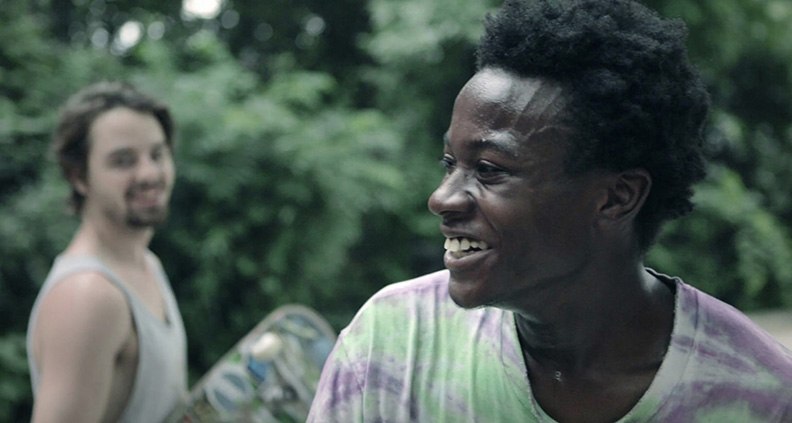 Film Independent's Documentary Lab is designed to help documentary filmmakers successfully complete their projects. An intensive five-week program for filmmakers that are currently in post-production on feature length documentaries, the Lab provides creative feedback from industry experts, helping Fellows strategize for the completion, distribution and marketing of their film.
Doc Lab Fellows are introduced to film professionals who advise on craft and the business of documentary filmmaking. Fellows attend multiple seminars and workshops led by established documentary directors, editors, legal professionals, festival programmers and distributors.
Throughout, filmmakers benefit from one-on-one support from a Creative Advisor, who offers insight and support as filmmakers work to complete their film. The Doc Lab has recently incorporated a work-in-progress feedback screening to the Lab. An extremely valuable somewhat rare added perk.
The culmination of weeks of hard work is realized with an industry-facing networking and pitch event. Sounds pretty cool, huh? For more information (including how to apply) just click here.
Fast Track. During the LA Film Festival, filmmakers chosen for the Fast Track program are in for three-days of intensive meetings with top executives, financiers, agents, managers, distributors, granting organizations and production companies, gaining exposure and building vital relationships as they word to complete their films.
Fiscal Sponsorship. Film Independent also offers a Fiscal Sponsorship Program. Fellows of this program gain access to grants from government agencies, foundations and individuals without having to create and operate a 501(c)(3) organization themselves. Creating one of those can be expensive and a total time-suck.
Documentarians also received sustained support throughout with access to full-time staff with years of experience in fiscal sponsorship, blog features and social media mentions. And Fellows can promote their project via an individualized donation page. Want more info? Contact tfiscalsponsorship@filmindependent.org (heads up: you must be a current Film Independent Member to apply.)
THE IDA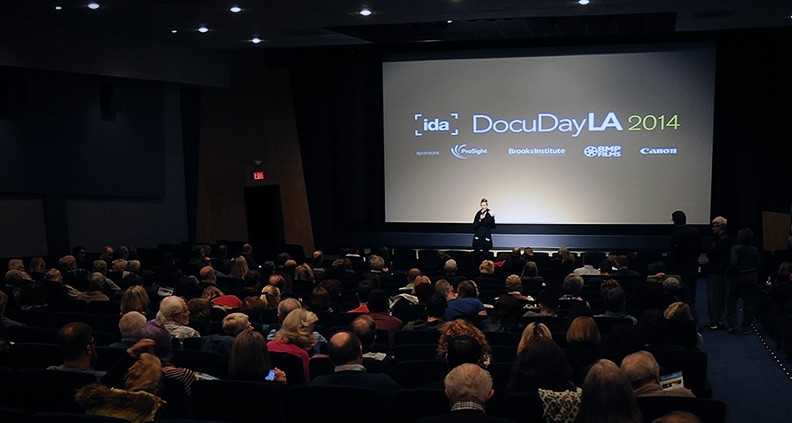 The International Documentary Association has been on the nonfiction film beat for over 35 years, supporting nonfiction filmmaking and filmmakers. The IDA's mission is to cultivate a documentary community through initiatives: education, advocacy and fiscal sponsorship. Here are just a few highlights of the IDA's initiatives and resources, as found on their website.
For watching, listening and learning:
DocuDay. This is an all-day event, held annually in both New York and Los Angeles, offering back-to-back screenings of the year's Oscar-nominated films, with filmmaker panels and Q&A sessions following each film.
The Document podcast. IDA has partnered with LA public radio station KCRW to produce the podcast The Document, hosted by Matt Holzman—a spin on the popular storytelling podcast format focused on stories derived from the production of nonfiction films past, present and in-progress.
Conversation Series & Doc U Online. A deep pool of videos featuring conversations with prominent documentary filmmakers and educational seminars, led by industry experts focusing on topics that range from cinematography to distribution.
For getting you some money:
Supporting exploration is their ongoing mission. The IDA Enterprise Documentary Fund supports feature-length docs that integrate journalistic practices into the filmmaking process. In an era where we are witnessing an all-out assault on the press, IDA is committed to standing behind independent storytellers. And they are putting their money where their mouth is, to the tune of $1 million dollars in production grants a year for the next several years.
Navigating a sea of paperwork. The Documentary Core Application Project is a collaborative effort between the Sundance Institute and the IDA to create a common funding application process in order to reduce the significant time it can take to apply for grants. More than $5 million annually is available through the funding participants of this program.
I "grant" you, it's a long list. The IDA's documentary grants directory is a list of literally hundreds of organizations offering grants and fellowships for nonfiction film. Bonus: the list is embedded with tools for sorting searches according to deadlines, location eligibility and other useful criteria.
INFLUENCE FILM CLUB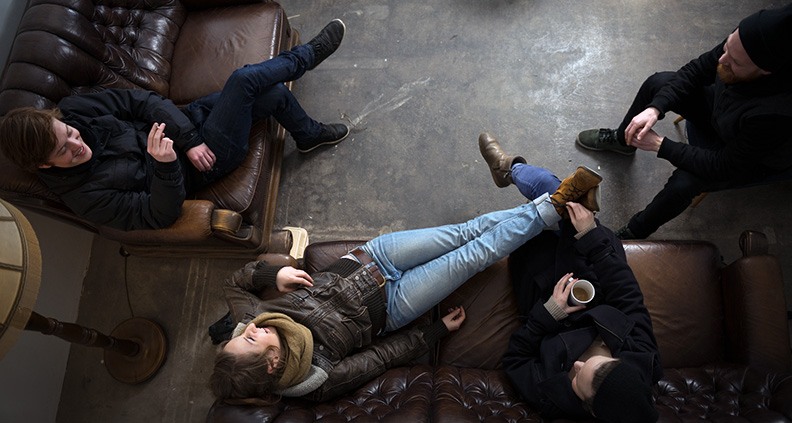 The Influence Film Club proves that supporting documentary films and filmmakers isn't always about non-profit organizations and film festivals. The group has a simple goal: they want more people to watch documentary films and have meaningful conversations about them. They believe that documentaries allow us to understand and connect with the world on a deeper level.
Start a film club! Think book club—but for docs! Influence Film Club offers documentary film recommendations, downloadable discussion guides and information to help you organize your own documentary club. The information they provide can be really helpful to creating a format that will be right for you and your friends. If you already love watching documentaries, that's awesome! Now go out and share that love with friends, family and your community.
PBS's POV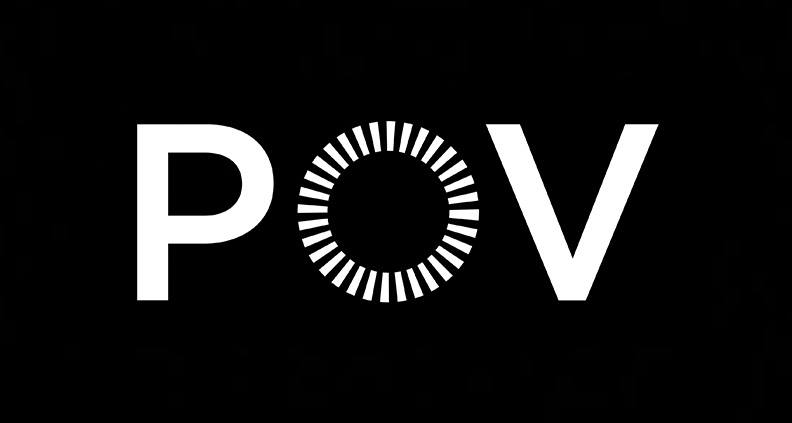 When POV began in 1988, the idea of airing a series of independent documentaries was considered by many to be a bad idea. But those who believed in the project were motivated by a simple idea: that wonderful non-fiction films were being made that presented unique and powerful perspectives to important subjects, and they they deserved an opportunity to build an audience.
Films and filmmakers. POV presents unforgettable documentaries that deal with contemporary social issues. They take a closer look at the filmmakers though interviews, educational movie clips and artist bios.
Connecting with educators. Teachers can register with POV to gain access to free resources for the classroom—including a library of nonfiction films, curated film clips, standard-aligned lesson plans, discussion guides and reading lists.
Empowering Artists. Filmmakers are encouraged to submit their completed nonfiction projects to POV's premiere television showcase. POV also provides resources that help filmmakers maximize their marketing campaigns, identify festivals best suited to their projects and empower self-distribution.
But wait… there's more!
Here is a lightning round of honorable mentions a few more groups fighting the good fight for documentaries.
Doc Society – With Good Pitch, The Impact Field Guide & Toolkit and Doc Academy, Doc Society is forging coalitions that are good for the partners, the films and our society. Providing tools and guides designed to help docs make an even greater impact. And providing award-winning films online for free use in the classroom.
Independent Television Service (ITVS) – Through partnering and funding visionary independent documentary filmmakers ITVS brings untold stories to millions of viewers, premiering films on Independent Lens, POV, American Masters, and FRONTLINE.
The D-Word – Hosting public discussions about the art, craft, business and social impact of documentary film, The D-Word has become the web's leading documentary community with over 15,000 members fom 127 countries.
Sundance Institute, Documentary Film Program – A vibrant global resource for doc filmmakers, the Sundance DFP offers Labs & Fellowships, Creative Partnerships, Year-Round Funding and Alumni Support as a commitment to this increasingly important art form and critical cultural practice.
Tribeca Film Institute, Documentary Fund – Supporting exceptional character-driven docs that spotlight contemporary themes with bold filmmaking. Funding support is available for feature length films from all over the world. Grants range from $25,000 – $50,000
---
Learn how to become a Member of Film Independent by visiting our website, and click here to subscribe to our YouTube channel. Also, why not be our friend on Facebook, Twitter and Instagram?