Don't-Miss Indies: What to Watch in March
Have an awards-season hangover? Well, grab the Pedialyte and whip up a big plate of scrambled eggs and sausage, because even though the 2023 Film Independent Spirit Awards (not to mention that other show where people occasionally get slapped) are over—check out our recap and video highlights on YouTube if you missed it—doesn't mean there's any shortage of bold new Don't-Miss Indies to feed our collective cinematic appetites.
MY HAPPY ENDING
When You Can Watch: Now
Where You Can Watch: Theaters
Directors: Sharon Maymo, Tal Granit
Cast: Andie MacDowell, Miriam Margolyes, Sally Phillips, Rakhee Thakrar, Tamsin Greg, David Walliams
Why We're Excited: Based on the play Sof Tov by the late Israeli playwright Anat Gov, this UK-Israel co-produced dramedy stars Andie MacDowell (a 1990 Spirit Award winner for Sex, Lies, and Videotape) as Julia, a once-famous American actress in the last act of her career, who finds herself in a British hospital after a surprise late-stage cancer diagnosis. In her chemotherapy group, she meets three women: Holocaust survivor Judy (Margolyes), relentless optimist Mikey (Phillips) and a young Muslim mother, Imaan (Thakrar). Together, they help each other on the long but rewarding trek to healing and recovery.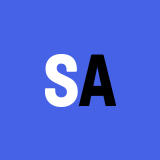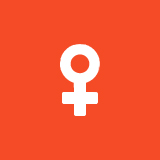 UNSEEN
When You Can Watch: Now
Where You Can Watch: Theaters, VOD
Director: Yoko Okumura
Cast: Midori Francis, Jolene Purdy, Missi Pyle, Michael Patrick Lane
Why We're Excited: Shot primarily in New Orleans, this Blumhouse horror-thriller follows a nearly blind Japanese-American woman, Emily (Francis), who is on the run from her murderous ex-boyfriend Charlie (Lane). In the chaos, she manages to reach depressed gas station clerk Sam (Purdy) on a random video call. If Emily has any chance of surviving this ordeal, Sam must become her eyes from afar to guide her out of her precarious predicament. Clocking in at only 76 minutes, the film marks Okumura's feature debut. After the film's theatrical debut, the film will also be available to watch on streamer MGM+ (formerly Epix).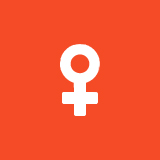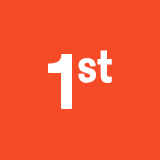 CHAMPIONS
When You Can Watch: Now
Where You Can Watch: Theaters
Director: Bobby Farrelly
Cast: Woody Harrelson, Kaitlin Olson, Ernie Hudson, Casey Metcalfe, Bradley Edens, Matt Cook, Joshua Felder
Why We're Excited: Washed-up and mercurial minor league basketball coach Marcus (Harrelson, a Spirit Award winner for 2010's The Messenger) has suddenly found himself in a legal bind. His only way out? To coach a basketball team made up of players with intellectual disabilities. Directed by Farrelly (There's Something About Mary, Shallow Hal), this underdog sports dramedy is a remake of the 2018 Spanish-language film Campeones—which itself was inspired by the true story of Valencian Special Olympics team Aderes. Farrelly's reimagining picks up after Marcus plows his vehicle into a parked police car while heavily inebriated. Forced to choose between 18 months in jail or serving 90 days of community service in the form of coaching the Friends, an Iowan basketball team with special needs, he reluctantly opts for the latter.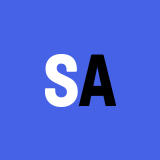 PUNCH
When You Can Watch: Now
Where You Can Watch: Theaters (limited)
Director: Welby Ings
Cast: Tim Roth, Jordan Oosterhof, Conan Hayes, Abigail Laurent
Why We're Excited: New Zealand writer-director Ings' feature debut is an Auckland-shot drama filmed during the height of the COVID-19 pandemic. As a 17-year-old boxer in a small town, Jim (Oosterhof) is hard at work training to prepare for an upcoming fight, one that he hopes will propel him to professional status. His father and coach Stan—played by three-time Spirit Award nominee Tim Roth (Chronic, The Hateful Eight, Pulp Fiction)—is the butt of jokes as the town drunk, and is desperate for his son to find a way out of the brutal realities of their small provincial world. But everything changes when Jim crosses paths with a young gay man, Whetu (Hayes), who challenges the goals he has set for himself.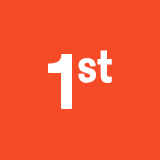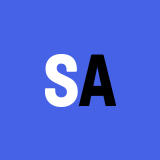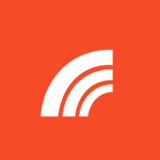 INSIDE
When You Can Watch: March 17
Where You Can Watch: Theaters, Fi Presents
Director: Vasilis Katsoupis
Cast: Willem Dafoe, Gene Bervoets, Eliza Stuyck
Why We're Excited: Two-time Spirit Award winner Willem Dafoe—The Lighthouse, Shadow of the Vampire—plays high-end art thief Nemo in Greek writer-director Katsoupis' feature directorial debut. After breaking into a Manhattan penthouse belonging to an art collector to steal some portraits, Nemo is trapped inside the heavily fortified residence when the security system malfunctions, separating him from his cohort outside. Premiering last month at the Berlin Film Festival, the claustrophobic psychological thriller has Dafoe onscreen all by his lonesome for almost the entire film (save for a couple of brief dream sequences) as he descends into madness in an increasingly futile attempt to escape. Film Independent Members can sign up for a members-only screening of the film happening tonight, March 13, at the Harmony Gold in Los Angeles.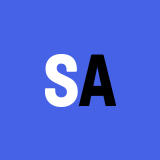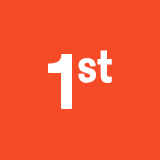 ALL THE WORLD IS SLEEPING
When You Can Watch: March 17
Where You Can Watch: Theaters (limited)
Director: Ryan Lacen
Cast: Melissa Barrera, Jackie Cruz, Kristen Gutoskie, Luis Bordonada, Valentina Herrera
Why We're Excited: Writer-director Lacen's sophmore feature is an incisive addiction drama based on the experiences of seven different real-life women. Through the nonprofit Bold Futures, the women collaborated with the filmmakers through every stage of the project, from script to screen. The film takes a harrowing look at how generations of the same family can become mired in the cycle of addiction. As a child of an addict, Chama (Barrera) once vowed to steer clear of her mother's path. But now, she finds herself spiraling down in a familiar pattern, as she fights hard to raise her own daughter. But when she loses custody of the child after an accident resulting from her disease, Chama has no choice but to fight to win back her family.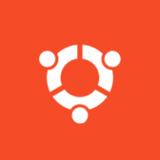 A GOOD PERSON
When You Can Watch: March 24
Where You Can Watch: Theaters
Director: Zach Braff
Cast: Florence Pugh, Molly Shannon, Chinaza Uche, Celeste O'Connor, Morgan Freeman
Why We're Excited: A Spirit Award winner for his directorial debut Garden State, writer-director Zach Braff's latest feature outing is his first since 2017's Going in Style. Since then, the actor and filmmaker has personally overcome much grief and heartache in the form of losing his father, his sister and two friends, experiences which all have informed this upcoming drama. After a fatal accident that takes the life of her future sister-in-law, Allison (Pugh) spirals into the messy vortex of prescription drugs and alcohol to numb her pain. Healing comes in unexpected ways; for her, when she runs into her would-be-father-in-law Daniel (Spirit Award winner Freeman), who is likewise grief-stricken despite steeling himself for the responsibility of raising his orphaned granddaughter post-tragedy.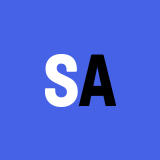 JOHN WICK: CHAPTER 4
When You Can Watch: March 24
Where You Can Watch: Theaters
Director: Chad Stahelski
Cast: Keanu Reeves, Donnie Yen, Bill Skarsgård, Laurence Fishburne, Hiroyuki Sanada, Lance Reddick, Ian McShane
Why We're Excited: After four long years, everyone's favorite puppy-loving quasi-mythical assassin is finally back for another installment of director Stahelski's signature brand of fluid, intense, adrenaline-pumping and ass-kicking action cinema. Along with the titular Wick (Reeves), former boss Winston (McShane)—who seemingly betrayed Wick at the end of the last film—and long-time ally The Bowery King (Spirit Awards nominee alum Fishburne) are also back. This time, the three contract-killer cohorts will do whatever it takes to help Wick gain freedom from the criminal underworld's most powerful organization, The High Table. In this globe-trotting saga, Wick takes his fight to the council of 12 crime lords, from New York to Paris, Osaka and Berlin, as the bounty on his head continues to rise.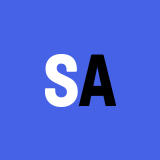 SMOKING CAUSES COUGHING
When You Can Watch: March 31
Where You Can Watch: Theaters (limited)
Director: Quentin Dupieux
Cast: Gilles Lellouche, Vincent Lacoste, Anaïs Demoustier, Jean-Pascal Zadi, Oulaya Amamra, Benoît Poelvoorde
Why We're Excited: The Members of a superhero squad made up of cigarette ingredients known as the "Tobacco Force"—Benzene (Lellouche), Mercury (Zadi), Nicotine (Demoustier), Methanol (Lacoste) and Ammonia (Amamra)—are at a week-long retreat to strengthen their team chemistry after losing a most recent battle to a giant foam turtle. The "Emperor of Evil" Lézardin descends to Earth to destroy the planet. Can Tabacco Force get it together to save the planet? Premiering last year at the Cannes Film Festival's Midnight Screening section, the French language parody by writer-director-editor Dupiex is distributed by Magnolia, following their release of his two previous films, Mandibles and Deerskin.
*PROGRAMMER'S PICK* PALM TREES AND POWER LINES
When You Can Watch: March 3
Where You Can Watch: Theaters (limited)
Director: Jamie Dack
Cast: Lily McInerny, Jonathan Tucker, Gretchen Mol, Emily Jackson
Why We're Excited: From Jenn Wilson, Film Independent Senior Programmer: "A 2023 Spirit Awards nominee for both Best First Feature and Best First Screenplay, Jamie Dack's feature debut Palm Trees and Power Lines tells the powerful and painful story of a teenager's seduction into the sex trafficking industry. Seventeen-year-old Lea (Lily McInerny) is enduring a boring summer with her barely-present mother and thoroughly uninteresting friends, when a handsome older stranger named Tom (Jonathan Tucker) catches her eye at a diner. Suddenly the awkward quickie back-seat hookups that Lea is used to with high school boys are replaced by Tom, who actually takes her out on dates, takes an interest in her life and genuinely listens to her. But slowly, Tom's true intentions for Lea start to reveal themselves to her… and to us. But even after the shock of the brutal truth hits Lea, will she have the strength to break away from the mental grooming (which Tom tells her is 'care') when she doesn't know or receive any real care from the friends and family in her life? Kudos go to Jamie Dack on this bold debut feature and on her decision to cast Jonathan Tucker as the pimp, Tom. His performance leaves no guess as to how young people can become so easily entangled in the spider's web of sex work."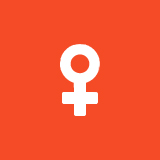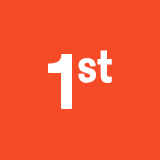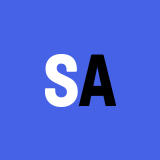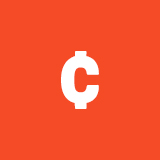 KEY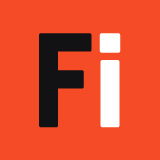 Film Independent Fellow or Member

Film Independent Presents Screening, Q&A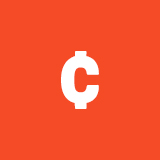 Microbudget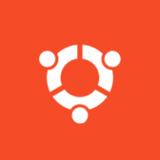 Filmmaker or Lead Characters of Color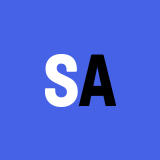 Film Independent Spirit Award Winner or Nominee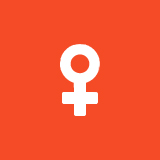 Female Filmmaker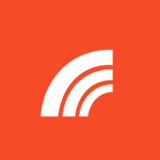 LGBT Filmmaker or Lead LGBT Characters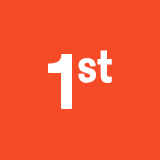 First-time Filmmaker
(Header: Palm Trees and Power Lines)