From the Archives: Looking at Film Independent's Top 10 Blogs of Last Year
NOTE: the below piece originally ran in December of 2019. If you'd like to help support Film Independent in all that we do to support the local, national and international film community year-round, please consider supporting us by April 30 as part of our matching campaign.
***
You've probably noticed, but this final year of the 2010s has been, shall we say, rich with incident—a fact that still holds true even when disregarding events of such large-scale global importance as the impeachment of a sitting U.S. president or the TV debut of Baby Yoda. And for Film Independent, 2019 was a year of reinvention and excitement; new events and programs were launched, and older mainstays reimagined. But through it all, Film Independent's core commitment to celebrating creative independence in visual storytelling remained in place.
For a quick survey of just where Film Independent has been over the past 12 months, look no further than our blog. From expert insight across virtually every aspect of film production to exclusive interviews, event recaps, recurring columns and more, Fi's website has been (we hope!) an invaluable resource to film lovers and filmmakers at every stage of their career.
So! As we all prepare to blow the mothballs off our ugly holiday sweaters and clink champagne flutes in order to cheer on the dawn of a brand-new decade, here's a look back at some of our favorite blogs of 2019. Happy pursuing!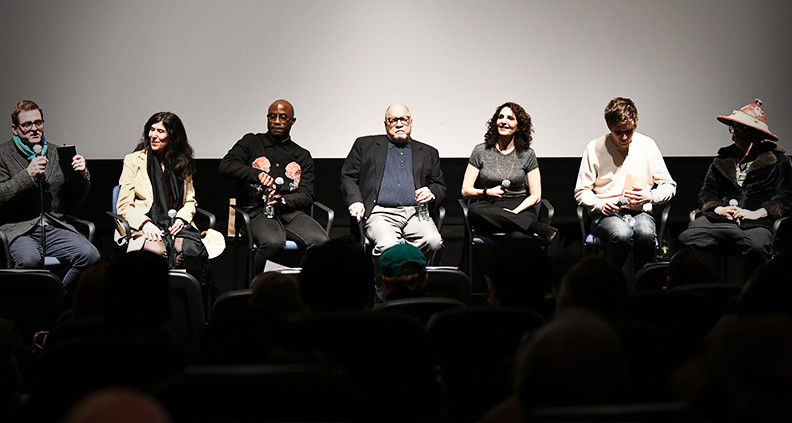 This totally nuts 2019 Spirit Awards roundtable.
One of the most purely entertaining conversations at Film Independent's 2019 Directors Close-Up, the most recent edition of Fi's yearly Spirit Awards roundtable collected a truly disparate and star-studded panel of auteurs: Eighth Grade's Bo Burnham, Leave No Trace's Debra Granik, If Beale Street Could Talk's Barry Jenkins, Private Life's Tamara Jenkins, Sorry to Bother You's Boots Riley and still-irascible New Hollywood legend Paul Schrader, director of First Reformed. The results were as raucous as they were revelatory.
Going behind the scenes of "Old Town Road" with Calmatic.
If you're like us, you're going on your 7th straight month with Lil Nas X's inescapably catchy cowboy ode "Old Town Road" still echoing through your skull. Part of the Atlanta rapper's success, of course, was due to his mega-hit's ultra-enjoyable music video, directed by up-and-coming LA filmmaker Calmatic. At Film Independent's New Wave showcase in October, Calmatic (whose clients include Donald Glover, Kendrick Lamar and Zayn Malik, among others) joined Fi Artistic Director Jacqueline Lyanga for a lively, wide-ranging career discussion.
'Theater Crawl' converges on art houses nationwide.
One of our favorite new blog projects this year was Theater Crawl—a monthly spotlight of some of the best and most innovative art house theaters across the country. And it's only appropriate to highlight May's subject in particular: Art House Convergence. In this case, not an individual theater but rather an all-encompassing organization providing networking opportunities and educational resources to independent theaters and programmers of all shapes and sizes.
Nominees of the 35th Spirit Awards Announced!
Hopefully already keenly aware that we're quickly approaching the 35th Film Independent Spirit Awards. And last month on November 21, awards season officially kicked off with the big reveal of this year's nominees, presented by special guests Zazie Beetz (Joker, Atlanta) and Natasha Lyonne (Orange is the New Black) at The LINE LA hotel. We'll have to wait for the show on February 8 to learn the winners—but at least there's plenty of stuff to watch in the meantime!
Getting lost in immersive entertainment at The Portal.
Back for its second year, Film Independent's The Portal returned with yet another showcase of the best virtual, augmented and mixed-reality storytelling of the past few years—from interactive animation to fictional narratives, digitally immersive documentaries, industry conversations and more. In Part One of our three-part program recap, blogger Cortney Matz dove head-first into The Portal's Immersive Narrative section to report back everything she saw.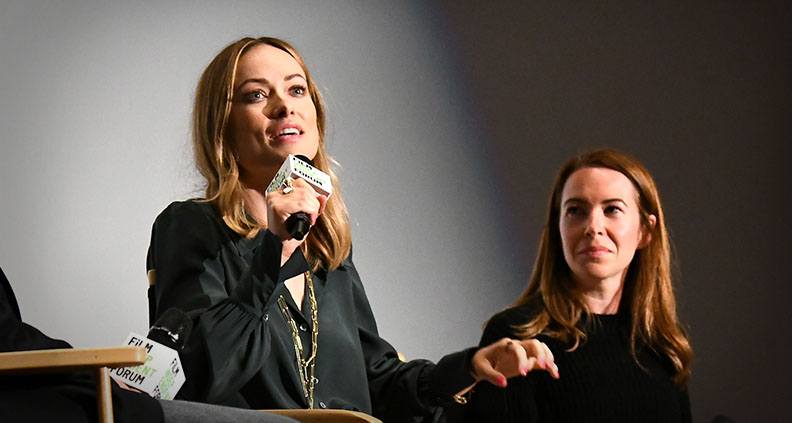 All you need to know about staging S-E-X onscreen.
It's always been tricky for filmmakers tasked with staging scenes of sex and nudity—and particularly so in recent years. In fact, a whole new position has emerged on film crews to help facilitate the recording of such sensitive content: that of "intimacy coordinator." And earlier this year, Fi's Education team turned the floor over to leading Hollywood intimacy coordinator Amanda Blumenthal to discuss the do's and don'ts of capturing coitus on camera.
The sublime VFX of the Coen Bros.' 'Buster Scruggs.'
While neither Westerns nor the Coen brothers are synonymous the extensive use of CGI, visual effects nevertheless played an enormous role in creating the indie-minded duo's critically acclaimed 2018 effort The Ballad of Buster Scruggs. In this interview (part of our Detail Oriented series), VFX supervisors Alexander Lemke and Michael Huber discussed the subtle and effective use of digital enhancement to expand the quirky anthology's visual palette.
Getting ahead (and staying alive) inside the writers room.
An average TV writers room can be a difficult place to navigate—full of esoteric protocol and hierarchies, with an appropriately cult-y set of impenetrable technical vocabulary to match. At the Film Independent Forum in April, a panel of veteran small-screen scribes sat down for an intimate conversation about the in's and out's of getting staffed, staying afloat and thriving.
Career tips for aspiring film composers.
Like we say in the intro to every entry of our regular Know The Score series, movies are just as much about what you hear as what you see. And just like every other job in Hollywood, writing original music for film and television is a difficult field to break into. In his first column of the New Year, writer/composer Aaron Gilmartin shared the personal experiences of a handful of working composers, talking about finding work and staying motivated in a challenging industry.
Olivia Wilde gets 'Booksmart' behind the camera.
The 2019 Film Independent Forum kicked off in style with a premiere screening of actor-turned-filmmaker Olivia Wilde's critically acclaimed teen-comedy debut Booksmart, April 26 in Los Angeles. Afterwards, Wilde was joined by Booksmart screenwriter Katie Silberman and Fi President Josh Welsh for an in-depth Q&A. The film would eventually earn a Spirit Award nomination for Wilde for Best First Feature. Will she win? Watch February 8 on IFC to find out.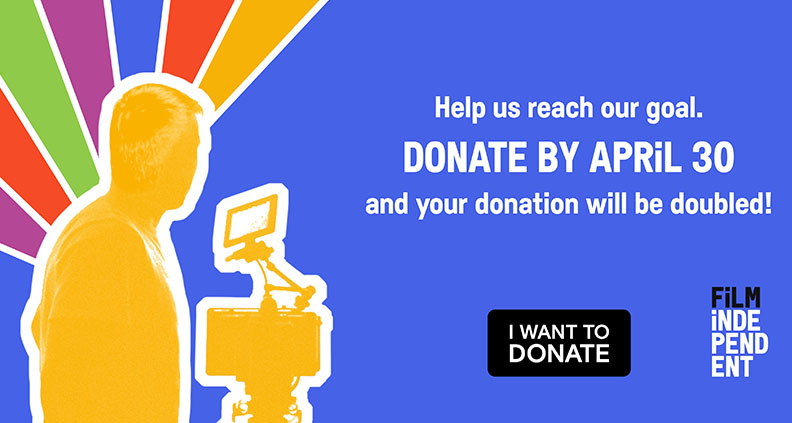 Film Independent promotes unique independent voices by helping filmmakers create and advance new work. If you want to help support us and all that we do to help support visual storytellers worldwide, now's the time.
For a limited time through April 30, all donations received will be doubled, up to $80,000, thanks to a generous Film Independent Board Members and Friends Matching Gift. Become a Member of Film Independent here.
Keep up with Film Independent…
(Header: Li'l Nas X's "Old Town Road" video, directed by Calmatic)