Don't-Miss Indies: What to Watch in January
New year, new indies. Sure, this is the time of year when most film lovers are in a desperate rush to fill in the blanks before awards season, but that doesn't mean there aren't new releases out there equally worthy of your attention. So brush up on your time management skills, fire up Moviepass and enjoy these 10 Don't-Miss Indies.
THE STRANGE ONES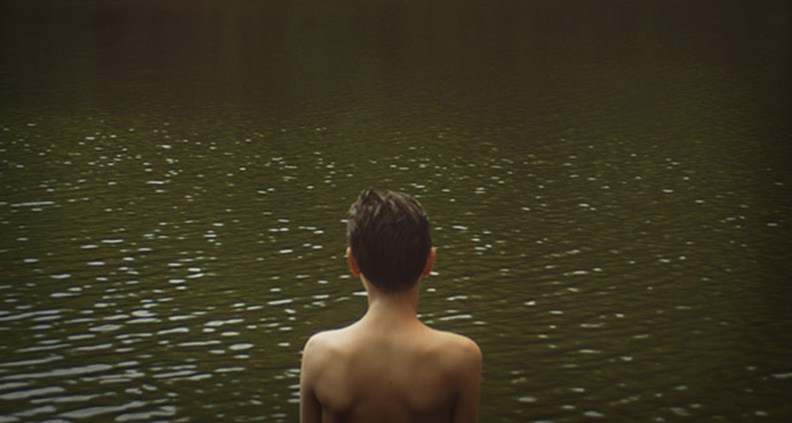 When You Can Watch: January 5
Where You Can Watch: Theaters
Director:  Christopher Radcliff & Lauren Wolkstein
Cast: Alex Pettyfer, James Freedson-Jackson, Emily Althaus
Why We're Excited: From fade in to fade out, this twisty horror film manages to keep viewers guessing at every turn, forcing the audience to question every reveal and plot development that came before. After their father is brutally murdered, two (apparent) brothers (Alex Pettyfer and James Freedson-Jackson) set out on a mysterious journey through the wilderness… but we're not quite sure what they're looking for. Freedson-Jackson plays the younger sibling—a role for which he won the Special Jury Award for Breakthrough Performance at the 2017 SXSW Film Festival. Film Independent Members Anne Carey and Mynette Louie are executive producers on the project, while Member Daniela Taplin Lundberg is one of the film's producers.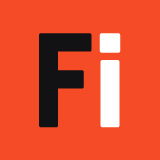 GOLDBUSTER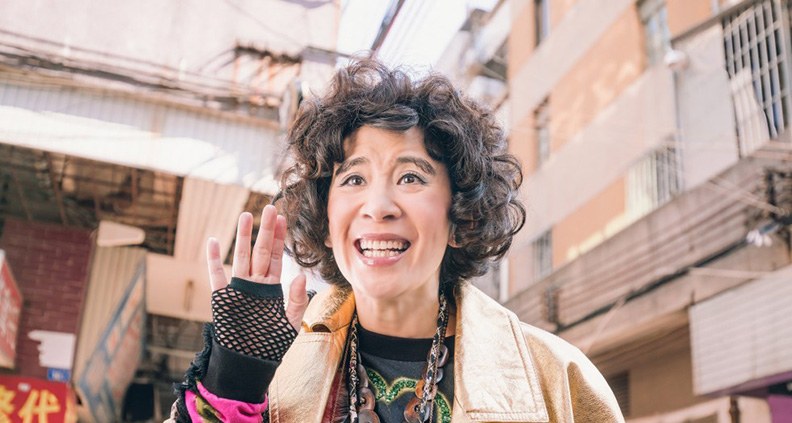 When You Can Watch: January 5
Where You Can Watch: Theaters (Limited)
Director: Sandra Ng Kwan-Yue
Cast: Francis Ng Chun-Yu, Alex Fong Chung-Shun, Shen Teng, Yue Yunpeng
Why We're Excited: Veteran Hong Kong actress and comedian Sandra Ng Kwan-Yue's directorial debut follows in the tradition of one of the staples of Hong Kong cinema: the horror-comedy hybrid, featuring ghosts that seem to thrive on slapstick physical gags. Ng plays the lead, a small-time crook pretending to be a ghostbuster. Helping her is a ragtag group of tenants from a dilapidated apartment complex who are being evicted by their greedy landlord. Goldbuster is a horror spoof that's certain to strike a few bells of recognition for those familiar with Hong Kong films of this sort, where the plot is not the main draw. Instead, zany gags and wacky physical humor takes center stage.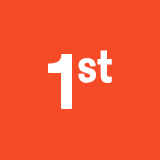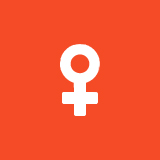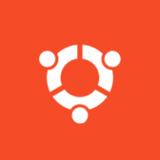 PROUD MARY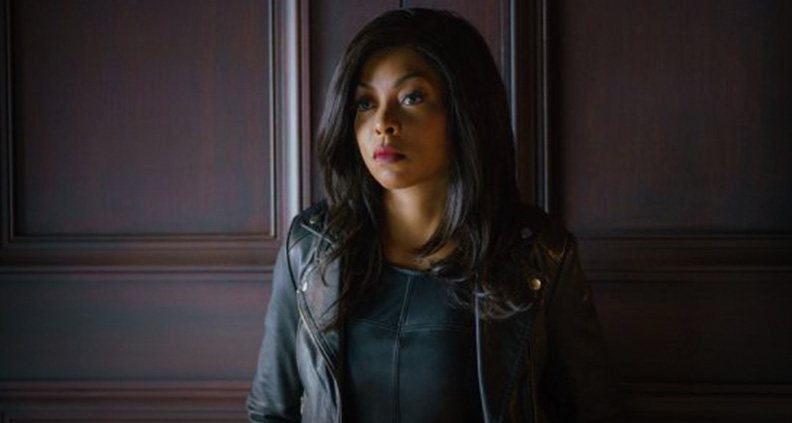 When You Can Watch: January 12
Where You Can Watch: Theaters
Director: Babak Najafi
Cast: Taraji P. Henson, Neal McDonough, Danny Glover
Why We're Excited: Iranian-Swedish writer/director Najafi's third English-language feature is a dark action thriller shot on location in Boston. Empire star (and Academy Award nominee) Taraji P. Henson plays the an assassin anti-hero in the vein of Denzel Washington's Robert McCall in the 2014 remake of The Equalizer and Charlize Theron's Lorraine Broughton from last year's ferocious spy actioner Atomic Blonde. An assassin on the Boston mob's payroll, Mary goes about her business with a seemingly clear conscience until a job goes sideways and she's left caring for the boy she's just orphaned. The result is a mix of throwback Blaxploitation and slick B-movie thrills packing plenty of firepower.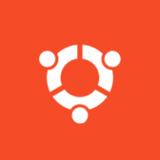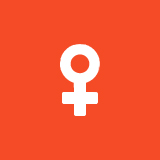 HUMOR ME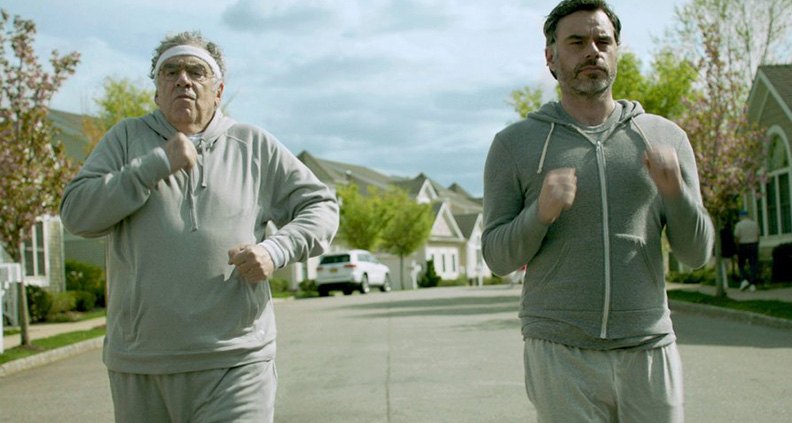 When You Can Watch: January 12
Where You Can Watch: Theaters
Director: Sam Hoffman
Cast: Jemaine Clement, Elliott Gould, Ingrid Michaelson
Why We're Excited: Premiering at the 2017 LA Film Festival, Hoffman's directorial debut is a dramedy about what it takes to rebuild your life once you've hit rock bottom. A Film Independent Spirit Award nominee for 2009's Gentlemen Broncos, New Zealander Jemaine Clement (Flight of the Conchords) plays an award-winning playwright who suddenly loses his wife, his job and his home. With nowhere to turn, he moves back in with his hilarious and eccentric father (Elliot Gould) and gets a job at a nursing home. Film Independent Member Danielle Renfrew Behrens is one of the executive producers on the film.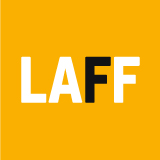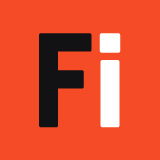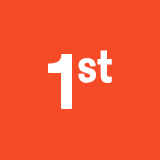 A CIAMBRA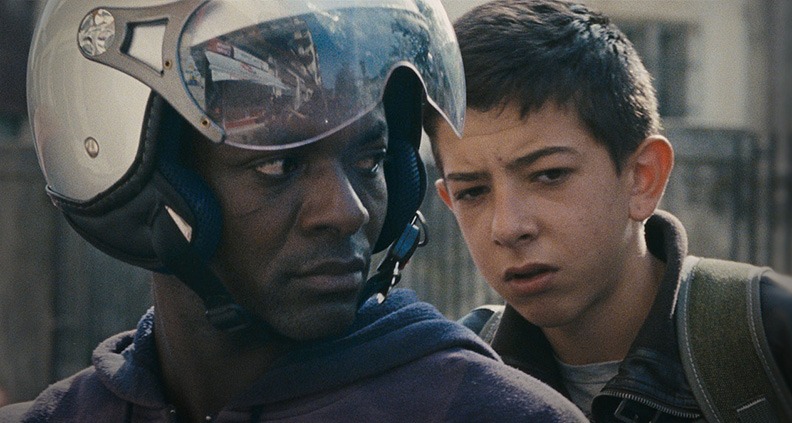 When You Can Watch: January 26
Where You Can Watch: Theaters
Director: Jonas Carpignano  
Cast: Pio Amato, Koudous Seihon, Damiano Amato
Why We're Excited: Nominated for Best Director at this year's Spirit Awards, Italian director Carpignano's coming-of-age drama explores the perilous struggles of life on the streets in a Romani community in Calabria, Southern Italy. Fourteen-year-old Pio can't wait to step into his older brother Cosimo's role on the streets and become his own man. Executive produced by Martin Scorsese, the story takes us through Pio's daily life as he carefully maneuvers amongst three fractious groups in that area: the local Italians, the African immigrants and his own Romani community. Carpignano is a Film Independent Member, as are producers Jon Coplon and Rodrigo Teizeira and executive producer Daniela Taplin Lundberg. The film also screened at the 2017 LA Film Festival.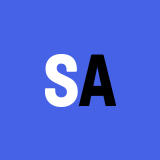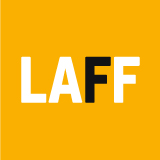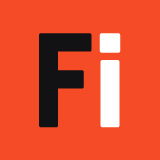 PLEASE STAND BY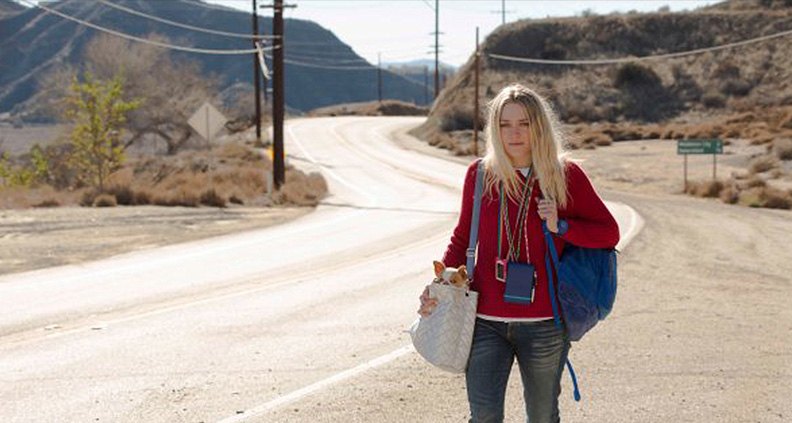 When You Can Watch: January 26
Where You Can Watch: Theaters and VOD
Director: Ben Lewin
Cast: Dakota Fanning, Toni Collette, Alice Eve
Why We're Excited: Written by NBC's Grimm scribe Michael Golamco and based on his one-act play, this road trip dramedy tugs at the dreamer in all of us. Wendy (Dakota Fanning)—a young, autistic Cinnabon worker and Star Trek superfan—runs away from her group home to hand-deliver her 500-page screenplay to have a chance at winning $100,000 in a script writing contest in Hollywood (her screenplay actually sends Dr. Spock to Deep Space Nine). The film also features the hilarious Patton Oswalt in a small role as a sympathetic police officer, who gets through to Wendy by speaking to her in Klingon.
THE PARTY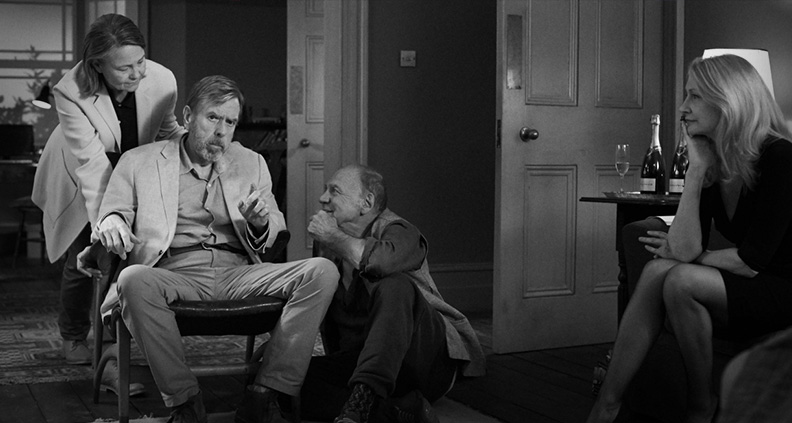 When You Can Watch: February 16
Where You Can Watch: Theaters
Director: Sally Potter
Cast: Kristin Scott Thomas, Patricia Clarkson, Bruno Ganz, Cherry Jones
Why We're Excited: The Guardian calls UK writer/director Potter's black comedy "the dinner bash from hell." At least, that's what ambitious Westminster politician Janet (Kristin Scott Thomas) gets when she throws an intimate dinner gathering to celebrate her promotion to shadow the health minister in an unnamed parliamentary opposition party. Attending the party are: an aging New Age hippie and self-proclaimed spiritual healer, a feminist professor who just found out his much younger wife is expecting triplets and—last but not least—a millionaire banker who thought it wise to come with a stash of cocaine and a firearm. Before long the party becomes a pressure cooker where everyone's dark secrets slowly begin to unravel and hit the boiling point. The supporting cast includes German film icon Bruno Ganz, Cherry Jones and past Spirit Award nominee Patricia Clarkson.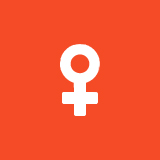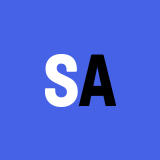 THE LEISURE SEEKER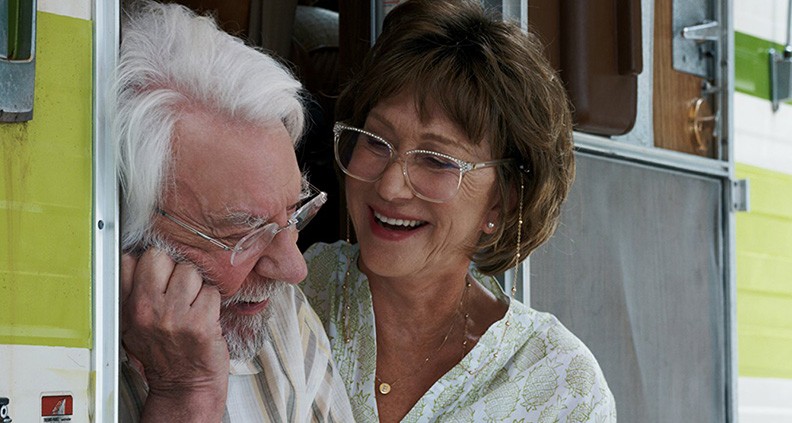 When You Can Watch: January 19
Where You Can Watch: Theaters
Director: Paolo Virzì
Cast: Donald Sutherland, Helen Mirren 
Why We're Excited: Based on Michael Zardoorian's 2009 novel of the same title, this poignant road trip dramedy chronicles the last hoorah of an elderly couple before life's undignified end takes hold. Ella Spencer (Helen Mirren, nominated for a Golden Globe for her role) takes her husband, John (Donald Sutherland)—who suffers from Alzheimer's—on long trek from Boston to Ernest Hemingway's home in Key West, riding in their vintage RV. More than escaping the smothering care of nurses and the incessant worrying of their children, Ella just wants some time for them to be themselves before John's Alzheimer's and her own cancer diagnosis catches up to them.
SATURDAY CHURCH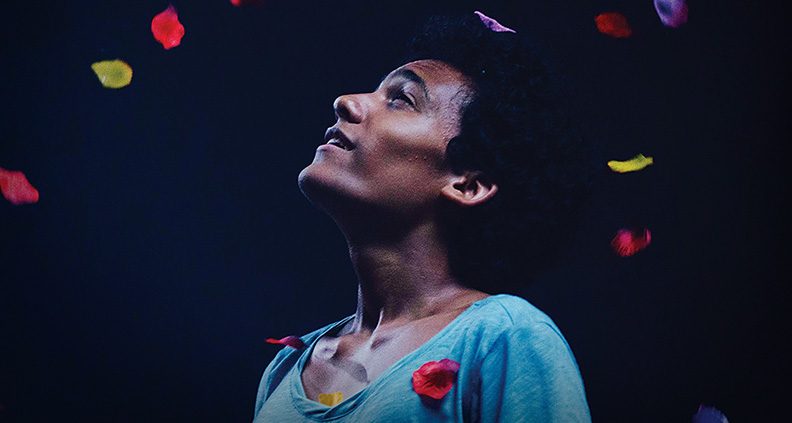 When You Can Watch: January 12
Where You Can Watch: Theaters
Director: Damon Cardasis
Cast: Luka Kain, Margot Bingham, Regina Taylor
Why We're Excited: Nominated for Best Narrative and Best Actress (for Mj Rodriguez) at the 2017 Tribeca Film Festival, this gentle, loving and vibrant coming-of-age musical drama has been touted as "Moonlight meets La La Land" by Variety. Fourteen-year-old Ulysses has lost his father and is being raised by his strict, religious aunt (Regina Taylor) in the Bronx. When he begins to question his sexuality—and can't stop himself from trying on his mother's nylons and shoes—he's riddled with guilt and shame. He finds refuge and support in a progressive West Village parish that hosts a weekend program for wayward LGBTQ youth. Fun fact: director Cardasis volunteers with a similar organization in IRL, which inspired the story.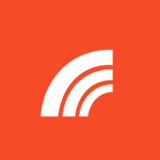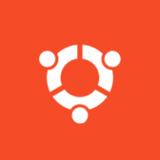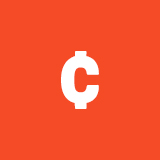 THE FINAL YEAR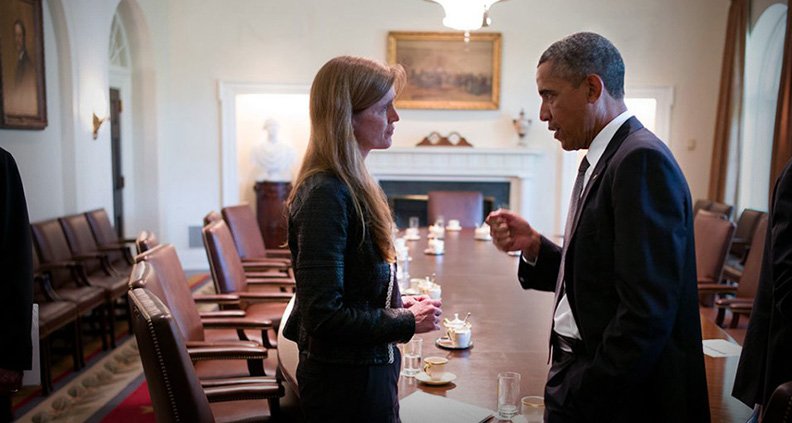 When You Can Watch: January 19
Where You Can Watch: Theaters
Director: Greg Barker
Why We're Excited: Shot in 90 days as filmmaker Greg Barker's team followed President Obama's foreign policy team across 20+ countries during his final year in office, this documentary is a compelling bird's-eye view into the inner workings of government. Premiering at the 2017 Toronto Film Festival, the events chronicled in the film include Secretary of State John Kerry taking a personal look at the effects of climate change in Greenland, President Obama's speech at Hiroshima and negotiations for the normalization of diplomatic relations with Cuba. Film Independent Members Diane Becker served as co-producer, and Alice Bristow as associate producer.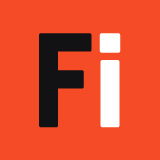 KEY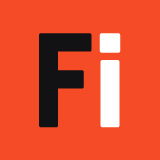 Film Independent Fellow or Member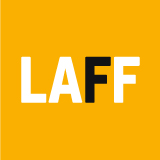 LA Film Festival Alum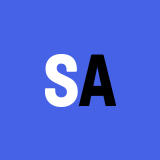 Film Independent Spirit Award Winner or Nominee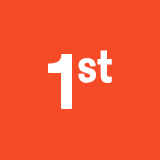 First-time Filmmaker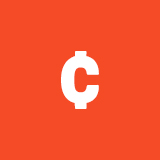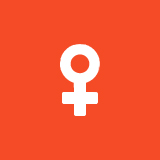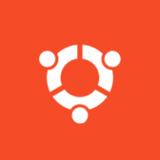 Filmmaker or Lead Characters of Color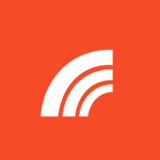 LGBT Filmmaker or Lead LGBT Characters