Don't-Miss Indies: What to Watch in April
With ballots to predicts and nominees to catch up with before the April 22 awards ceremony, it would seem–on the surface, at least–that the 2021 Film Independent Spirit Awards have a monopoly on this month's indie film headlines. Think again! There are plenty of new releases coming down the pipeline, including these 10 hotly anticipated Don't-Miss Indies.
CONCRETE COWBOY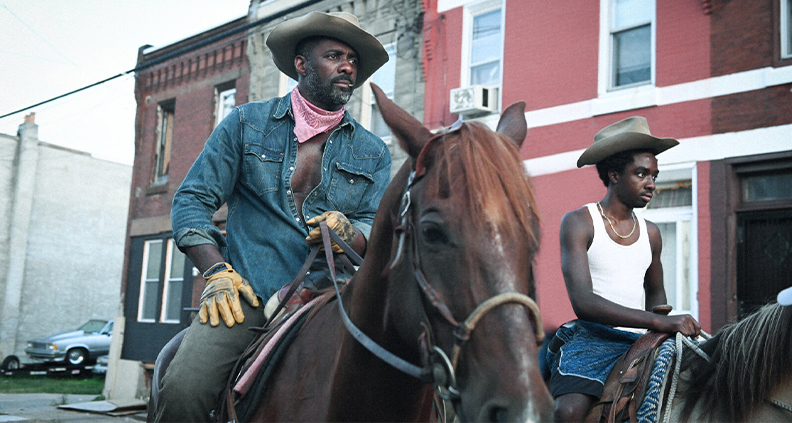 When You Can Watch: April 2
Where You Can Watch: Netflix
Director: Ricky Staub
Cast: Idris Elba, Lorraine Toussaint, Caleb McLaughlin
Why We're Excited: Shining a light unto the little-known urban African-American cowboy subculture in cities like North Philadelphia, director Staub's feature debut is based on Greg Neri's 2009 YA novel Ghetto Cowboy. Fifteen-year-old Cole (McLaughlin, of Stranger Things) is just a couple of mistakes away from plunging deep into a life of crime when he is sent to live with his estranged father Harp (Idris, a 2016 Film Independent Spirit Award winner for Beast of No Nation) for the summer. The story is loosely based on the fictionalized version of the Fletcher Street Urban Riding Club, a nonprofit group in north Philadelphia championing inner-city horsemanship and organizes youth outreach programs that provide local youth with a constructive way to spend their after-school hours outdoors.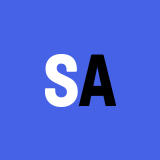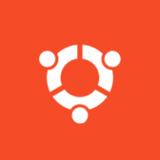 MADE FOR LOVE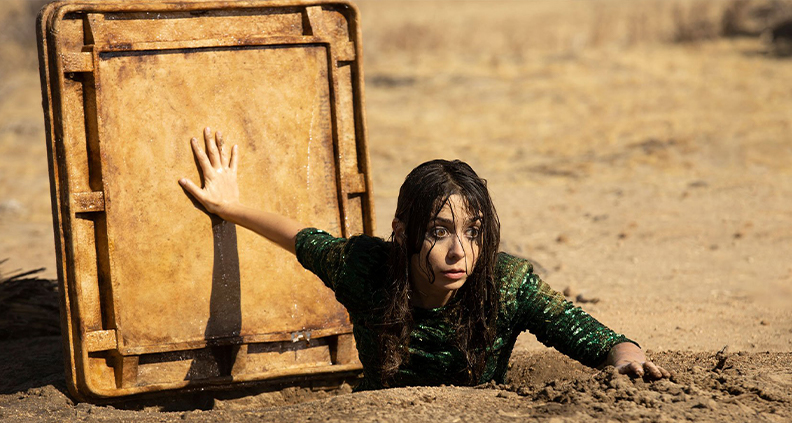 When You Can Watch: April 1
Where You Can Watch: HBO Max
Director: S.J. Clarkson, Stephanie Laing, Alethea Jones
Cast: Cristin Milioti, Billy Magnussen, Dan Bakkedahl, Noma Dumezweni, Ray Romano
Why We're Excited: "Technology has improved the way we live, why not improve the way we love?" Based on Allisa Nutting's novel of the same name, HBO Max's new eight-episode limited series exposes the horror of technology's potential when abused. Thirty-something Hazel (Milioti) is on the run to ditch her insufferable and control freak husband of 10 years, tech mogul Byron (Magnussen), but soon discovers that he has implanted a "Made for Love" chip in her brain to track not only her location, but also every morsel of her "emotional data." "Together we will become a singular living God," proclaims Byron at one point. With nowhere to turn, she seeks refuge with her father Herbert (Romano) in her desert hometown. In a departure from releasing the entire season all at once, the series will premiere with three episodes on April 1, another three the following week, and so on.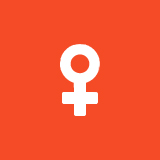 CODED BIAS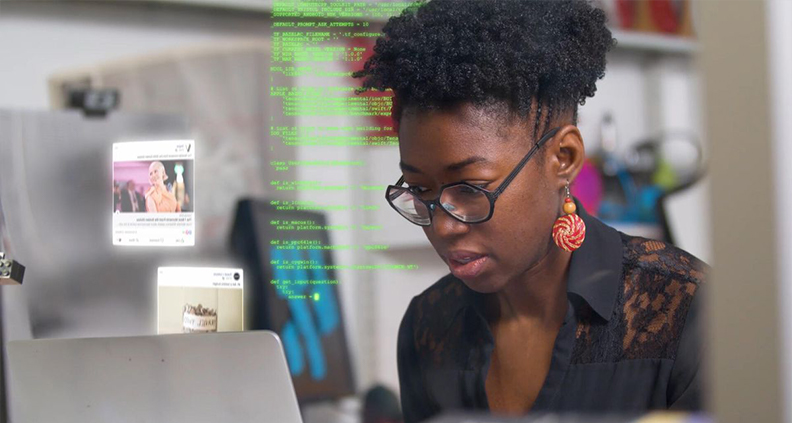 When You Can Watch: April 5
Where You Can Watch: Netflix
Director: Shalini Kantayya
Featuring: Joy Buolamwini, Deborah Raji, Meredith Broussard, Cathy O'Neil,
Why We're Excited: Yet another exposé into the downside of technology invading every single aspect of our lives these days, LA Film Festival alum Shalini Kantayya's (Catching the Sun) new documentary dives into how the implicit bias of artificial intelligence ("A.I.") can be used as a racially discriminatory tool, either intentionally or as a byproduct of programming. The film follows M.I.T computer scientist Joy Buolamwini–the Ghanaian-American founder of Algorithmic Justice League–as she discovers how A.I.s can have implicit biases due to the way their algorithms are built. She stumbles upon this discovery when testing a facial recognition system, which does not register her face until she puts on a white mask. Premiering at the 2020 Sundance Film Festival, the film reveals how even machines are only as unbiased as the humans that built them.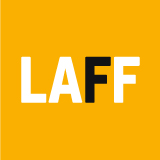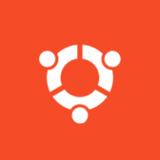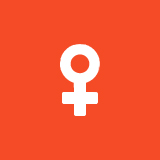 LIMBO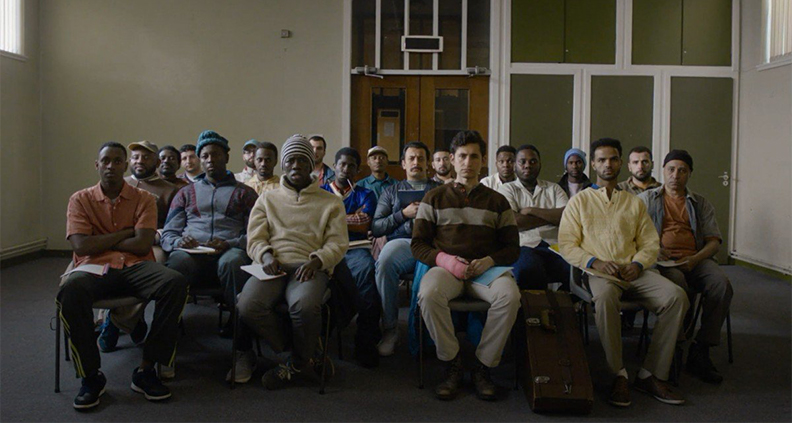 When You Can Watch: April 30
Where You Can Watch: Virtual Cinemas, Theaters (limited)
Director: Ben Sharrock
Cast: Amir El-Masry, Kwabena Ansah, Vikash Bhai, Grace Chilton
Why We're Excited: Scottish writer-director Ben Sharrock's sophomore offering (after his 2015 Basque dramedy Pikadero) is an immigration dramedy about four asylum-seekers stuck in a remote island off the coast of Scotland while they await the adjudication of their refugee cases in UK court. Stuck in "limbo" while they wait, the story focuses on Omar (El-Masry), a refugee from war-torn Syria, whose only tangible link to his past life is his grandfather's oud, a string instrument of great significance. But even though he's a talented musician, he's too depressed to play, riddled with the guilt of leaving his family behind. Recently nominated for two BAFTA awards, the film was inspired by Sharrock's own experience of living in the Middle East and his time working in refugee camps.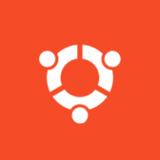 GUNDA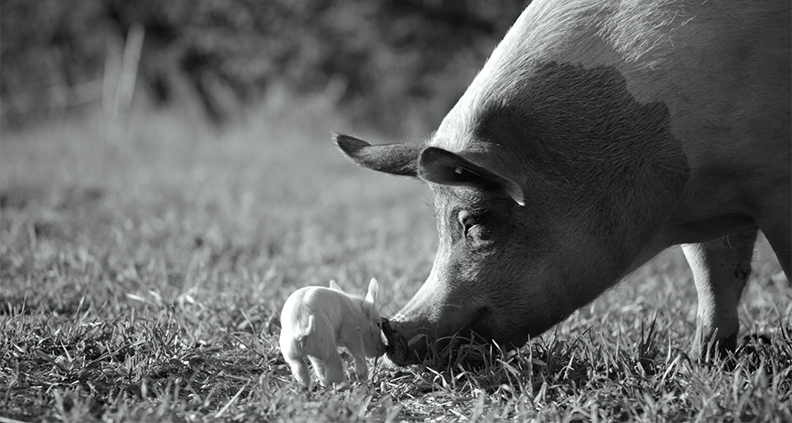 When You Can Watch: April 16
Where You Can Watch: Theaters (Limited)
Director: Viktor Kosakovskiy
Why We're Excited: The "star" of experimental Russian documentarian Viktor Kosakovskiy's latest offering is a pig named Gunda. Shot in stunning black-and-white, the film forces viewers to slow down and really experience the daily life of a pig, two cows and a one-legged chicken. The American-Norwegian co-production is devoid of any dialogue, voiceover or music, using only the farm's organic sounds as the ambient soundtrack. The project has deep roots in Kosakovskiy's childhood: when he was four years old, he spent a few months living in a village and a piglet became his best friend. Months later, the pig was killed for food. After finishing the project, Kosakovskiy found tremendous support in actor Joaquin Phoenix (a noted vegan and animal rights advocate), who executive produced the film. Film Independent Members involved with the project include Co-Producer Joslyn Barnes and Co-Executive Producer Regina K. Scully. Watch our Film Independent Presents Q&A with Kosakovskiy here.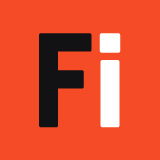 ABOUT ENDLESSNESS ('Om Det Oandliga')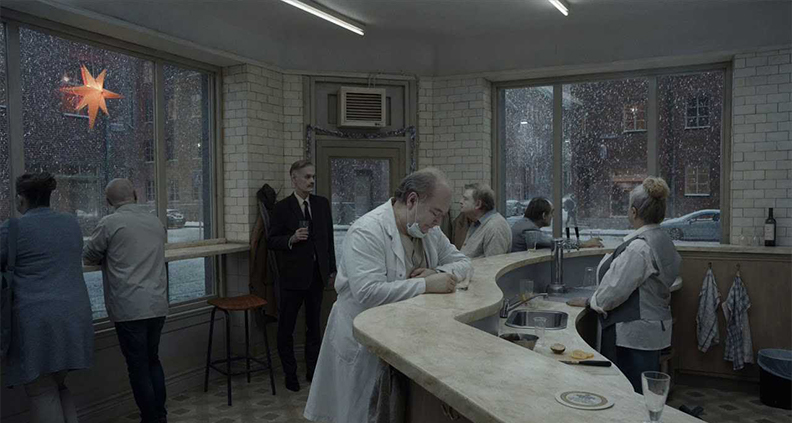 When You Can Watch: April 30
Where You Can Watch: Virtual Cinemas, SVOD
Directors: Roy Andersson
Cast: Lesley Leichtweis Bernardi, Ania Nova, Gloria Ormandlaky
Why We're Excited: Winning the Silver Lion for Best Director at the 2019 Venice Film Festival, Swedish auteur Roy Andersson's (Songs from the Second Floor, A Pigeon Sat on a Branch Reflecting on Existence) pseudo-fantasy/dark comedy examines life's seemingly quiet moments set against the backdrop of key historical moments or cultural movements to reveal their true significance in context. Several dream-like vignettes come together to shed light on what lies beneath these common, everyday occurrences–featuring plenty of suffering and dark absurdity–to explore the vulnerability of existence. The recurring character is a married priest at a crossroads of faith having recurring nightmares of himself as a modern-day incarnation of Christ, as he's being dragged through the streets and beaten.
THE OUTSIDE STORY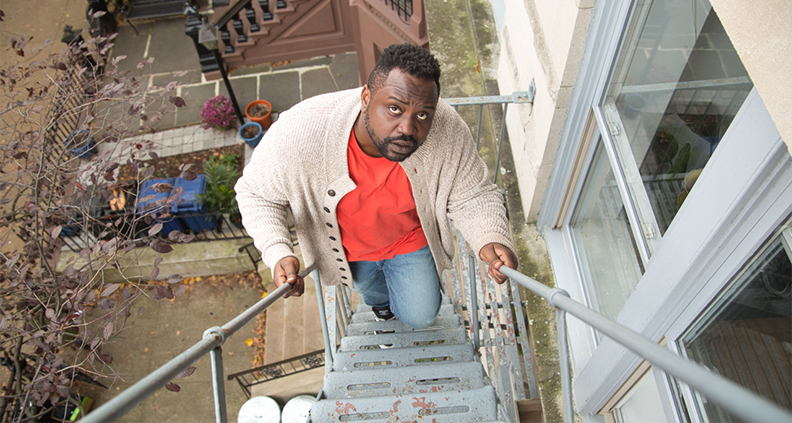 When You Can Watch: April 30
Where You Can Watch: SVOD
Director: Casimir Nozkowski
Cast: Brian Tyree Henry, Sonequa Martin-Green, Sunita Mani
Why We're Excited: Best known for his roles in NBC's emotional roaster This Is Us and FX's dramedy Atlanta, Emmy-nominated actor Brian Tyree Henry tackles his first big screen lead role as Charles, an introverted editor and self-imposed housebound New Yorker. When a food delivery goes haywire, he's locked out of his Brooklyn apartment without his shoes or wallet and a phone quickly running out of battery power. Finally forced to engage with the neighbors he's always avoided and other random folks outside his building, these chance encounters compel him to re-evaluate his life and the reason for his recent breakup. Writer-director Nozkowski's feature debut was inspired by his own experience of locking himself out of his apartment one day, which made him regret not paying attention to the world immediately around him and never taking the time to get to know his neighbors. Film Independent Member Frank Hall Green serves as one of the film's Producers.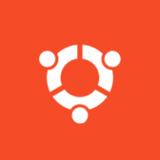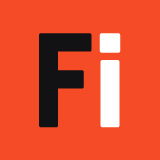 WEWORK: OR THE MAKING AND BREAKING OF A $47 BILLION UNICORN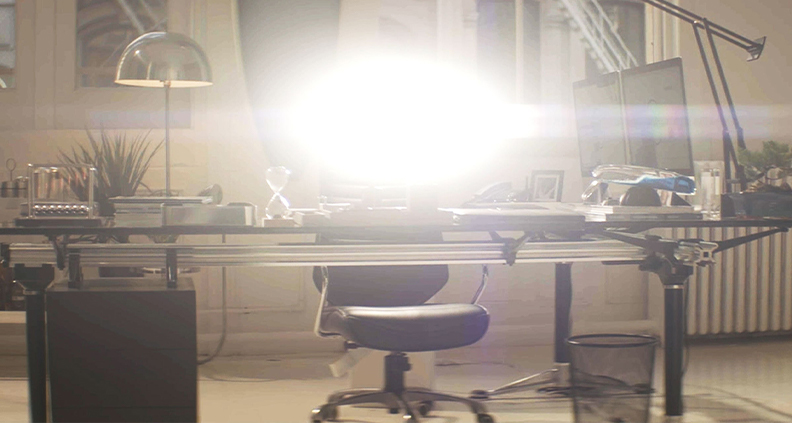 When You Can Watch: April 2
Where You Can Watch: Hulu
Director: Jed Rothstein
Why We're Excited: After a failed stock IPO (initial public offering) in 2019, communal office space pioneer WeWork's co-founder Adam Neumann was ousted from the company, walking away with a plum $1.7 billion golden parachute severance package. Oscar-nominated documentary filmmaker Jed Rothstein wanted to delve into how this charismatic leader was able to sell so many people on his vision of a hip, communal office space–marketed primarily to Millennial start-ups and creative freelancers–spouting off buzzy ideals without offering much in the way of substance. Truly vindicating the age-old adage "If it sounds too good to be true, it probably is," WeWork's valuation of $47 billion at the height of its popularity in 2019 fell to just $2.9 billion by May of 2020.
EVERY BREATH YOU TAKE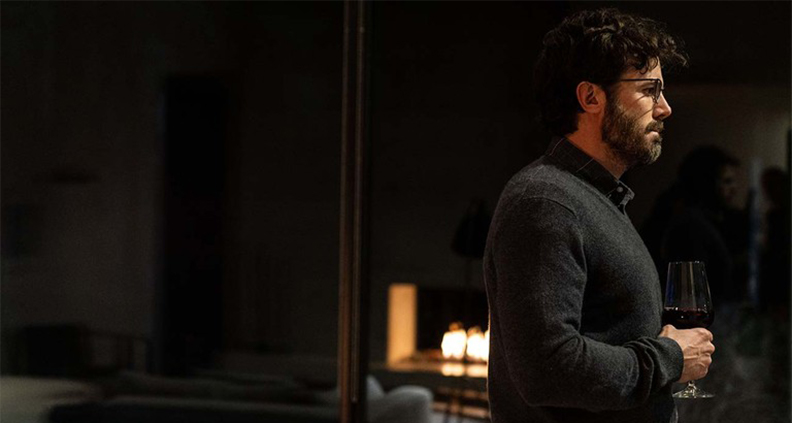 When You Can Watch: April 2
Where You Can Watch: Virtual Cinemas, SVOD
Director: Vaughn Stein
Cast: Michelle Monaghan, Sam Claflin, India Eisley, Casey Affleck
Why We're Excited: Grace (Monaghan) and therapist husband Philip (Affleck, a Spirit Award winner for Manchester by the Sea) are in the midst of working through the grief of losing their teenage son in a car accident (Grace was the driver.) Meanwhile, one of Philip's patients–a disturbed young woman with a family history of psychosis–takes her own life, compounding the stress. Soon after, the patient's brother (Claflin) shows up at Philip's door and starts ingratiating himself, insidiously, with the entire family. Reminiscent of '90s psychological thrillers like The Hand That Rocks The Cradle, Stein's tense drama gives British actor Sam Claflin (Me Before You and Love, Rosie) a tremendous opportunity to show audiences a side of him that hasn't been seen on screen.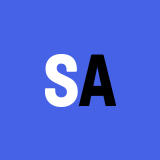 PROGRAMMER'S PICK: SHIVA BABY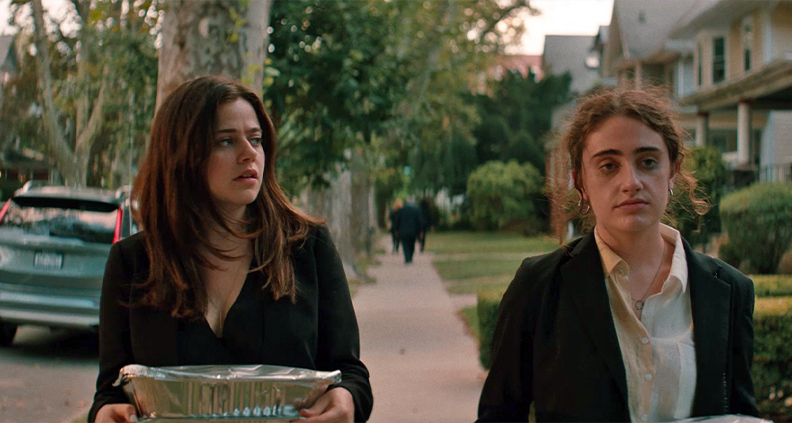 When You Can Watch: April 2
Where You Can Watch: Virtual Cinemas, SVOD
Director: Emma Seligman
Cast: Rachel Sennot, Molly Gordon, Danny Defarrari
Why We're Excited: From Jennifer Wilson, Film Independent Senior Programmer: "This month I'm highlighting Shiva Baby, which is a really solid first indie feature by director Emma Seligman, who also wrote the script. The film stars Rachel Sennott as Danielle, a 20-something student paying her bills by being the side-piece of a wealthy (and slighter older) married man. Danielle dutifully but begrudgingly shows up at a shiva at the behest of her parents, only to find that not only is her ex-BFF/lover, Maya (Molly Gordon) in attendance, but also her 'sugar daddy' Max (Danny Deferrari) as well. Things go predictably awry as the day progresses, with Danielle trying desperately to hide her real relationship with Max, avoid talking to Maya and deal with all the questions and judgements swirling around her from friends and family about her future. Seligman and Sennott manage to perfectly capture that feeling of being a 20-something woman not only completely confused about their sexual identity, but also on the verge of full-time self-supporting adulthood and feeling constant panic about the heavy weight of that impending doom." Shiva Baby producer Lizzie Shapiro is also a 2017 Producing Lab and 2020 Fast Track Fellow.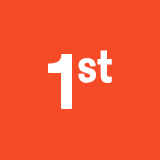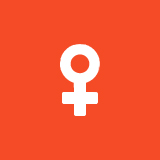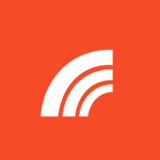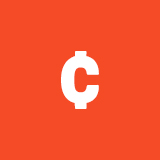 KEY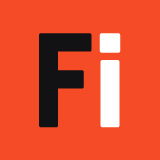 Film Independent Fellow or Member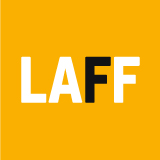 LA Film Festival Alum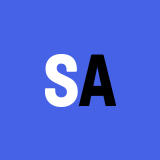 Film Independent Spirit Award Winner or Nominee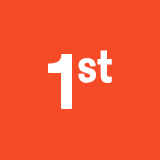 First-time Filmmaker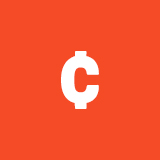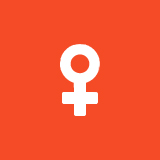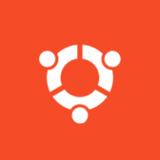 Filmmaker or Lead Characters of Color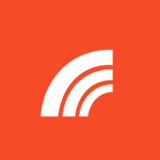 LGBT Filmmaker or Lead LGBT Characters
(Header: Shiva Baby)