Don't-Miss Indies: What to Watch in December
We don't need to tell you, but we're deep in the end-of-year awards season now, with big titles of every budget size hitting theaters (and streaming services) pretty much every week through January. It's hard to choose just ten Don't-Miss Indies, but we'll do our best. And if all else fails, just watch our 2020 Film Independent Spirit Awards nominee press conference again (and again, and again.) Enjoy!
MARRIAGE STORY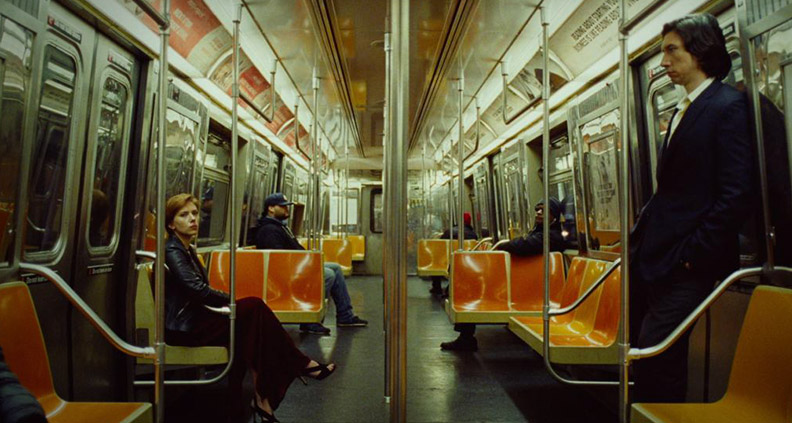 When You Can Watch: Now
Where You Can Watch: Theaters (Limited), Netflix (December 6)
Director: Noah Baumbach
Cast: Scarlett Johansson, Adam Driver, Laura Dern, Alan Alda, Ray Liotta
Why We're Excited: Barely three weeks into its limited theatrical release, this emotionally raw divorce drama has already placed its two leads and writer/director Baumbach on the radar of top awards prognosticators—including our own Film Independent Spirit Awards, where it's already the freshly-minted winner of the Robert Altman Award, with Baumbach receiving his third individual Spirit Award nomination. Actress Nicole (Johansson) and theater director Charlie (Driver) are going through a marital rough patch when she takes their son Henry with her to Los Angeles to shoot a TV pilot. While there, she presents Charlie with divorce papers, with it becoming clear that she intends to keep their son as she permanently moves to the West Coast. This ignites a venomous custody battle that sees both sides lawyering up with pugnacious divorce attorneys. And if you find yourself in awe of the story's specificity, there's a reason: Baumbach started writing the script following his divorce from actress Jennifer Jason Leigh, right around the time when many of his friends were also going through the same heartbreak. He even went as far as interviewing judges, lawyers and mediators so as to leave no stone unturned.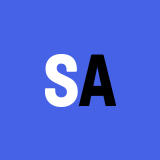 THE TWO POPES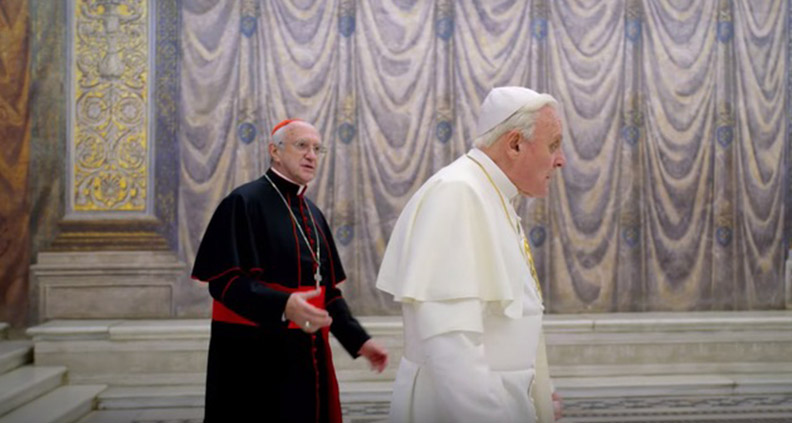 When You Can Watch: Now
Where You Can Watch: Theaters (Limited), Netflix (December 20)
Director: Fernando Meirelles
Cast: Jonathan Pryce, Anthony Hopkins, Juan Minujín
Why We're Excited: A Spirit Award nominee for 2002's breathtaking City of God (Cidade de Deus), Brazilian filmmaker Fernando Meirelles may be best-known to English-speaking audiences for 2005's The Constant Gardener. His latest English-language offering is based on screenwriter Anthony McCarten's 2017 play about the friendship between the conservative, German-born Pope Benedict XVI (Hopkins) and his successor, liberal-leaning Argentine Cardinal Bergoglio, who later became the reigning Pope Francis (Pryce). McCarten has been on a hot streak with biopics of late, with The Theory of Everything, Darkest Hour and last year's Oscar darling, Bohemian Rhapsody on his CV. Currently garnering a rare 89% "fresh" rating on Rotten Tomatoes, the drama has bestowed DP César Charlone with his third win at the Camerimage International Film Festival. "There's a saying: God always corrects one Pope by presenting the world with another Pope. I'd like to see my correction," Pope Benedict utters in the film when urged to reconsider his surprise decision to resign his post in 2013.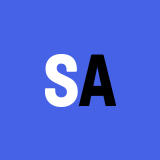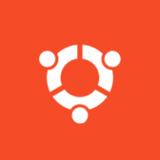 IN FABRIC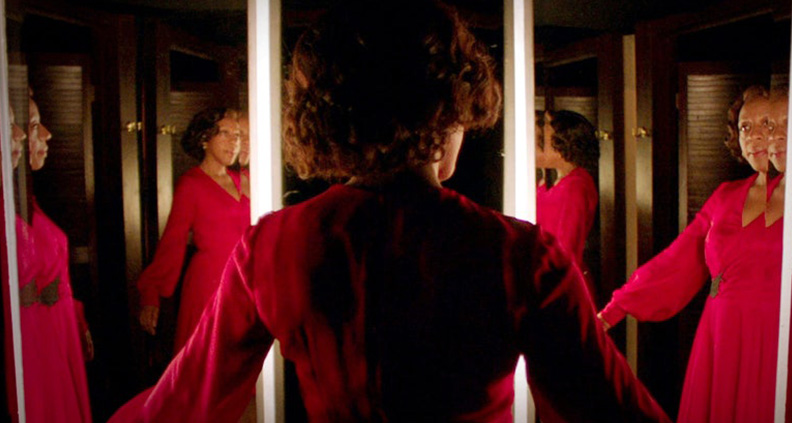 When You Can Watch: December 6
Where You Can Watch: Theaters
Director: Peter Strickland
Cast: Gwendoline Christie, Sidse Babett Knudsen, Hayley Squires, Julian Barratt
Why We're Excited: British filmmaker Peter Strickland's two previous features—2012's Berberian Sound Studio and 2014's The Duke of Burgundy—successfully established the director as a master of overlaying kitschy, anachronistic film styles (Italian gialli in Berberian, pan-European softcore in Burgundy) with dreamlike tonality and an eerie sense of creeping dread. His latest, In Fabric, is the closest thing to outright horror (with a tinge of comedy) he's done so far, about a haunted dress (that's right: a haunted dress) wreacking bloody havoc on the lives of an interconnected group of characters. Shot in Strickland's signature gauzy retro style, the film premiered at the 2018 Toronto International Film Festival and is being released in the U.S. by marquee indie distributor A24.
THE DEATH AND LIFE OF JOHN F. DONOVAN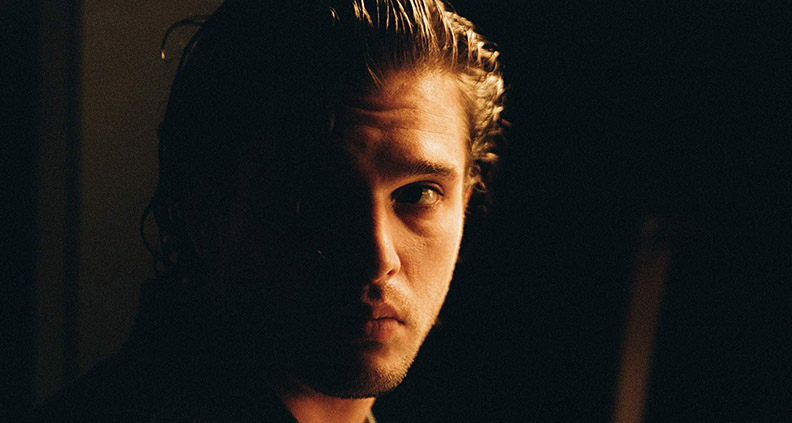 When You Can Watch: December 13
Where You Can Watch: Theaters, VOD
Director: Xavier Dolan
Cast: Kit Harington, Jacob Tremblay, Ben Schnetzer, Natalie Portman, Susan Sarandon
Why We're Excited: At merely 29-years-old, Canadian director (and 2015 Spirit Award nominee) Xavier Dolan's seventh film is also his English language feature debut. Eleven-year-old Rupert (Tremblay, from 2015's claustrophobic Spirit Award winning thriller Room) is, somehow, in possession of intimate letters from closeted TV-heartthrob-du-jour Donovan (Harington). A decade after the celebrity dies in an overdose, the now 21-year-old Rupert (Schnetzer) releases some 100 letters from his unlikely childhood pen pal and reminisces about how that friendship helped him discover his own sexuality. Finally being released in the U.S. more than a year after its Toronto premiere, the story was inspired by Dolan's own interest in Leonardo DiCaprio, after watching Titanic as a boy. "Titanic is not just the film I loved as a child, it's the beginning of many things. It inspired me to consider all the options I had artistically—that I could act, design clothes, even shoot films. None of these options had ever seemed possible before," shared Dolan in a Globe and Mail interview earlier this year.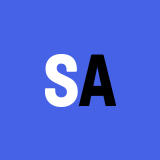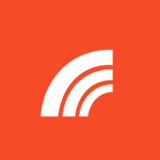 A HIDDEN LIFE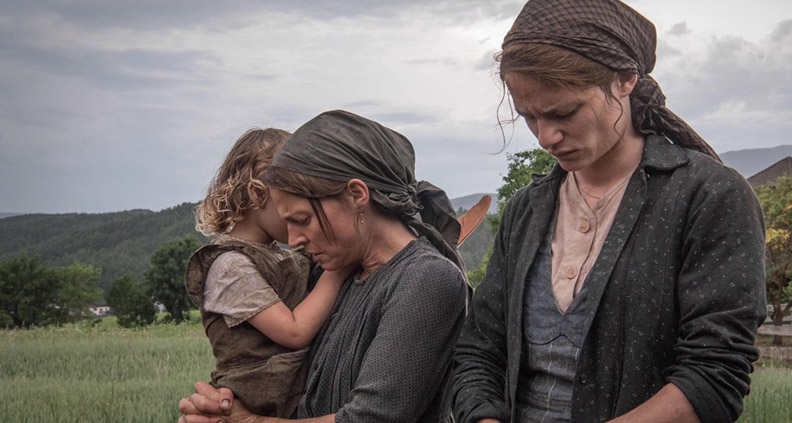 When You Can Watch: December 13
Where You Can Watch: Theaters
Director: Terrence Malick
Cast: August Diehl, Valerie Pachner, with both Michael Nyqvist and Bruno Ganz
Why We're Excited: "If God gives us free will, we are responsible for what we do, and what we don't do," such is the guiding principle of real-life conscientious objector and devout Catholic Franz Jägerstätter (played by German actor August Diehl) in A Hidden Life, the new WWII-era historical drama from celebrated auteur Terence Malick. In the small Austrian village of St. Radegund, farmer Franz lives a simple life, tending the land with wife Fani (Pachner) and their three girls. When he's called up to fight for the Third Reich and swear an oath of allegiance to The Fuhrer, he refuses and is quickly ostracized and imprisoned. In August 1943, at the age of 36, Jägerstätter was executed by the German State for abiding by his convictions. In 2007, Pope Benedict XVI declared Jägerstätter a martyr that same year, beatified by the Catholic Church. After a smashing debut at this year's Cannes, Fox Searchlight quickly snapped up the film for a reported $12-$14M after an intense late-night bidding war. Recently, the film was nominated for Best Feature at the upcoming 2020 Film Independent Spirit Awards. Also, producer Elizabeth Bentley is a Member of Film Independent.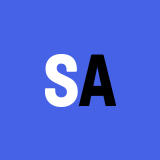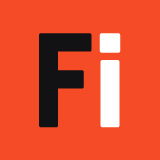 CUNNINGHAM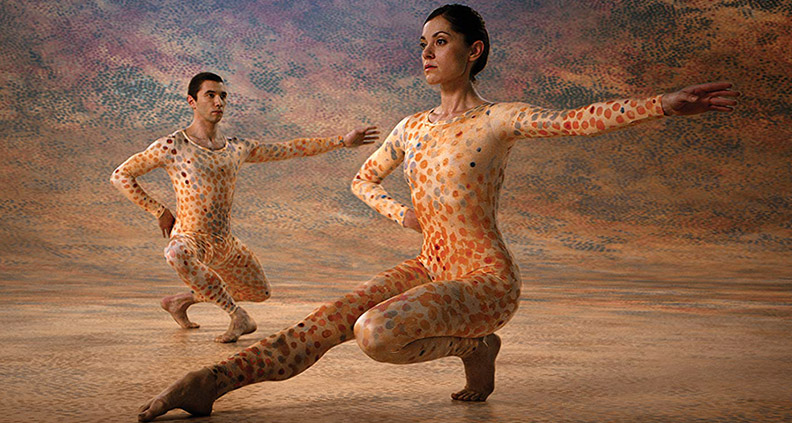 When You Can Watch: December 13
Where You Can Watch: Theaters
Director: Alla Kovgan
Why We're Excited: Longtime film editor Alla Kovgan's feature directorial debut is a 3D documentary about American dance legend and choreographer Merce Cunningham. The Moscow-born filmmaker brings the dancer's work to the big screen, reenacting some of the artist's most iconic works by gathering together the last generation of Cunningham dancers. Focusing on Cunningham's work from 1942-1972, Kovgan worked with the Assistant Director of Choreography at the Merce Cunningham Dance Company, Jennifer Goggans, to showcase excerpts from 14 of his signature choreographies while intercutting it with archival footage of Cunningham himself. Working until 2009, when he passed away at the age of 90, Cunningham explained his view of his relationship with the audience thusly: "We don't interpret something, we present something. The interpretation is left up to the audience."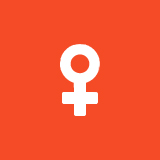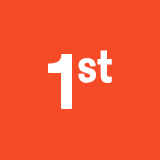 SEBERG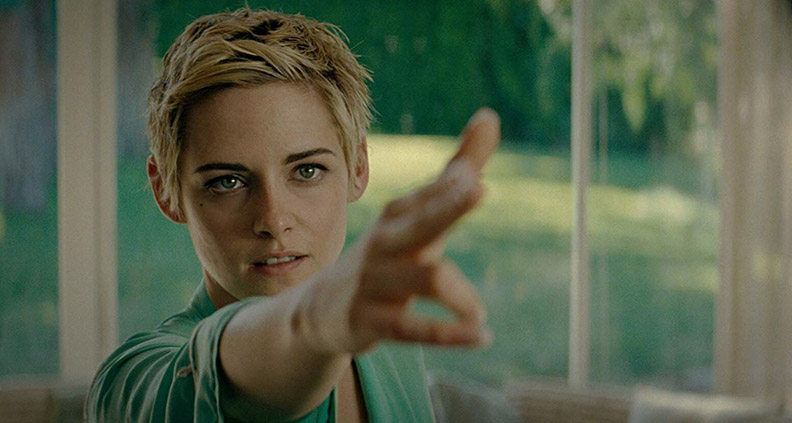 When You Can Watch: December 13
Where You Can Watch: Amazon
Director: Benedict Andrews
Cast: Kristen Stewart, Jack O'Connell, Margaret Qualley, Zazie Beetz, Anthony Mackie and Vince Vaughn
Why We're Excited: After debuting with the pedophilia revenge thriller Una in 2017, stage director Andrews presents us with the real-life story of American actress Jean Seberg, the girl from Iowa who becomes French New Wave icon after her starring turn in Jean-Luc Godard's legendary Breathless. Moving back stateside in the late '60s to attempt her Hollywood breakthrough, Seberg (Stewart) takes an interest in political activism and is soon found hosting Black Panther events and sleeping with Black Power activist Hakim Jamal (Mackie). Based solely on this tangential affiliation, she becomes a target of the FBI's covert domestic surveillance program—COINTELPRO—which ran from 1956-1971. Based on the screenplay by The Aftermath scribes Joe Shrapnel and Anna Waterhouse, the film received a seven-minute standing ovation at its Venice premiere.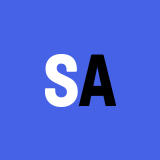 UNCUT GEMS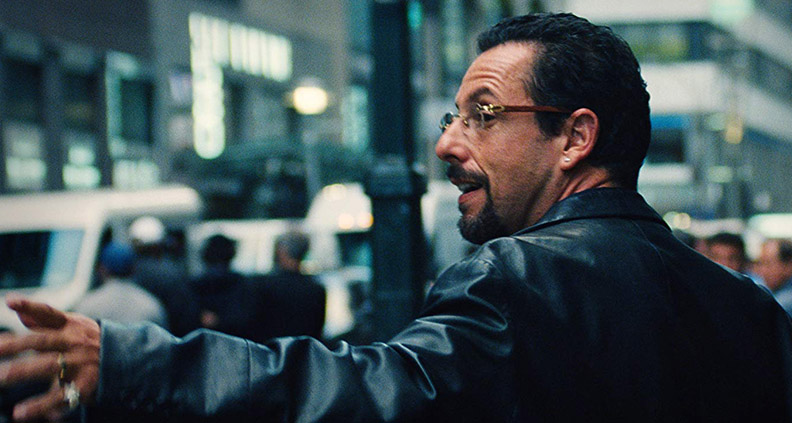 When You Can Watch: December 13
Where You Can Watch: Theaters
Director: Josh Safdie & Benny Safdie
Cast: Adam Sandler, Kevin Garnett, Idina Menzel, Lakeith Stanfield, Julia Fox, and Eric Bogosian

Why We're Excited: Already being hailed as a career high for comedy superstar Sandler, the Safdie brothers' (Good Times) newest crime thriller has received critical acclaim, recently garnering five nominations Spirit Award nominations, including Best Male Lead for Sandler. Jewelry dealer and compulsive gambler Howard (Sandler) really needs his next score—selling an Ethiopian diamond to Boston Celtics star Kevin Garnett—to go well to save his high stakes bet. Since the story is set and filmed on location in the Diamond District in New York, the Safdies (native New Yorkers themselves) really wanted to capture the frenzied pace and grittiness of the city. "We treat filming in New York like a construction site more than a movie set," the Safdies said in an interview with The Hollywood Reporter. "The end goal is for it to feel like part of the city." Another way they accomplished that was to cast non-actors who have a long history with the city, such as sports radio host Mike Francesa, who has two brief scenes with Sandler as old-school bookmaker Anthony.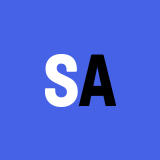 JUST MERCY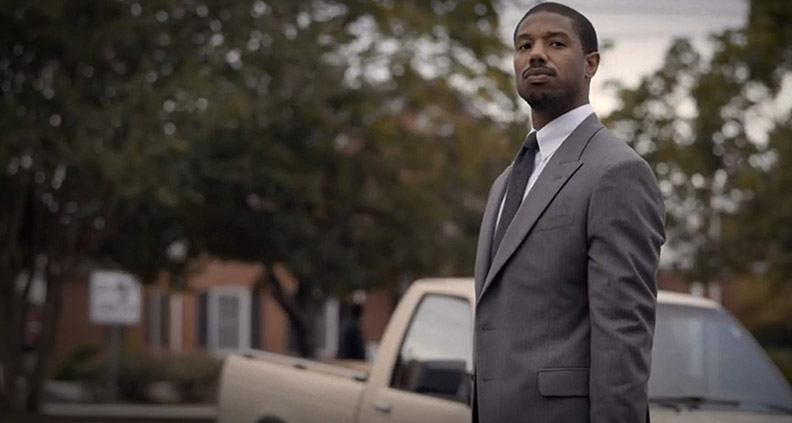 When You Can Watch: December 25
Where You Can Watch: Theaters
Director: Destin Daniel Cretton
Cast: Michael B. Jordan, Jamie Foxx, Rob Morgan, Brie Larson
Why We're Excited: Just Mercy tells the true story of social justice attorney Bryan Stevenson (Jordan), who takes on a biased political and legal system in his decades-long fight for the wrongfully convicted. With Stevenson's help, convicted prisoner Walter McMillian's (Foxx) murder conviction was finally reversed—after six years served on Alabama's death row. A 2014 Spirit Award nominee for Fruitvale Station, Jordan (also one of the executive producers on the film) was instrumental in helping the film reach the milestone of being the first major studio film to have an inclusion rider mandating that women, ethnic minorities and individuals from the LGBTQ community be considered for positions on the production. As a result, members of these traditionally underrepresented groups headed up casting, costume design, production design, hair, makeup and stunts on the film, directed by Short Term 12's Destin Daniel Cretton. What's more, producer Asher Goldstein is a Film Independent Member.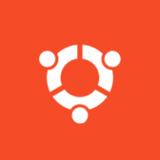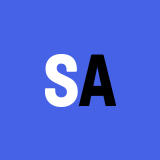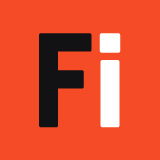 **PROGRAMMER'S PICK** PORTRAIT OF A LADY ON FIRE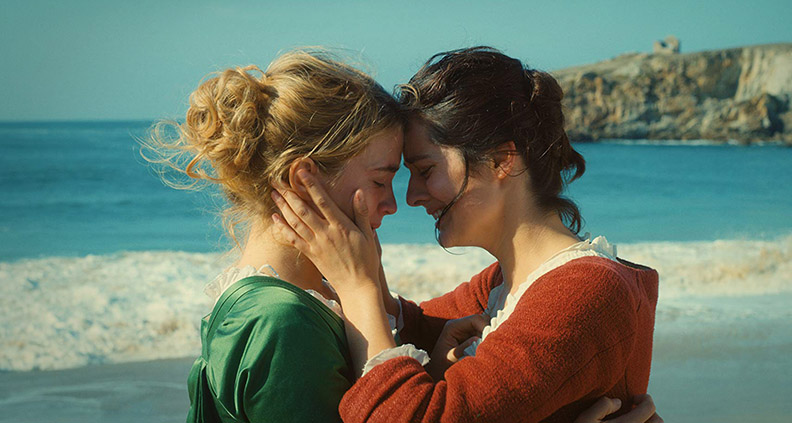 When You Can Watch: Limited Release December 6/Wide Release February 14, 2020
Where You Can Watch: Theaters
Director: Céline Sciamma
Cast: Noémie Merlant, Adèle Haenel
Why We're Excited: From Jenn Wilson, Film Independent Senior Programmer: "For her stunningly beautiful fourth feature film, French writer/director Céline Sciamma won two prizes at the 2019 Cannes Film Festival (the Queer Palm and Best Screenplay.) Marianne (Noémie Merlant), an 18th century painter, is summoned to Brittany to paint the wedding portrait of a young woman named Heloise (Adèle Haenel.) Angry at being forced to marry a stranger in Milan, Heloise won't sit and pose for the portrait, so her mother has told her that Marianne is there to be her companion. Meanwhile, Marianne must observe Heloise on their daily outings to the beach and then try to paint her at night from memory. Assuming she is about to become the companion of a rich spoiled brat, Marianne instead finds that Heloise is someone with a vibrant interior life—an angry, lonely, vulnerable and incredibly intelligent young woman who finds solace in literature and music. Completely guilt-ridden about the secret portrait, Marianne finally reveals its existence to Heloise, but Heloise's reaction is so surprisingly raw and honest that it sends Marianne into an emotional tailspin of her own forcing them both to realize the deep reservoir of feelings that flows between them. How can a movie that seems so minimal in so many aspects also seem so lush at the very same time? Sciamma, a master director right from the start with her first feature, Water Lilies (2007), has such a tightly controlled screenwriting and directing style that not a single moment, glance, touch, sigh, etc. between these two women is ever wasted. The two main performances by Merlant and Haenel are devastatingly sharp and absolutely unforgettable. The anger of women completely denied any agency over their own lives and especially their own love lives burns brightly in this film.  The fire inside these women guarantees you'll be thinking of this film long after you've seen it."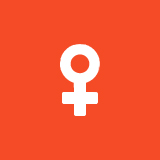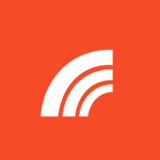 KEY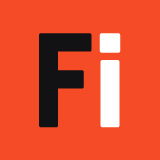 Film Independent Fellow or Member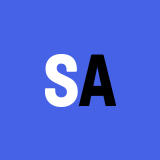 Film Independent Spirit Award Winner or Nominee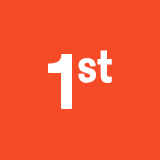 First-time Filmmaker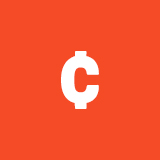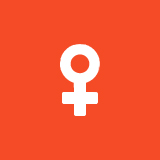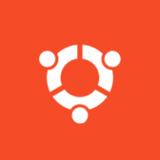 Filmmaker or Lead Characters of Color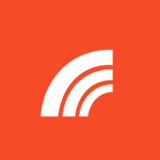 LGBT Filmmaker or Lead LGBT Characters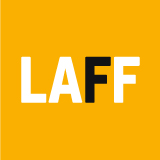 LA Film Festival Alum