Don't-Miss Indies: What to Watch in February
Although in many ways the most exciting chunk of the calendar by far, Q1 of the new year can be a brutal one for cineastes. After all, the watchlist-crushing weight of awards season doesn't mean that new releases have abated, as this month's always-stellar list of newly-release Don't-Miss Indies can attest. Besides, you're sure to find plenty of Spirit Awards crossover below—new, old and perennially up in the mix (we're looking at you, Julianne Moore).
A LOT OF NOTHING
When You Can Watch: February 3
Where You Can Watch: VOD, Theaters (limited)
Director: Mo McRae
Cast: Cleopatra Coleman, Y'lan Noel, Sheila Carrasco, Justin Hartley
Why We're Excited: Best known for his acting credits on Sons of Anarchy, All Rise and Big Little Lies, thespian-turned-filmmaker Mo McRae's debut feature opens with an eye-catching 17-minute single shot opening sequence by cinematographer John Rosario (Son of the South, One of Us). Perfect Black couple James (Noel) and Vanessa (Coleman) look like they're living the American Dream—successful, smart, affluent. But one day, the evening news delivers a nasty surprise: the white police officer who has killed an apparently unarmed kid turns out to be their next-door neighbor, Brian (Hartley). Shocked, disgusted and enraged, the couple decide to take matters into their own hands, forcing Brian to come into their house at gunpoint… and then taping him into a chair. Check out the Film Independent Presents' Q&A with McRae about the film here.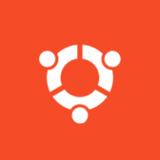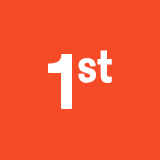 KILLING COUNTY
 When You Can Watch: February 3
Where You Can Watch: Hulu
Director: Michaela Dowd
Why We're Excited: Produced by ABC News Studios in association with Kaepernick Media, this three-part docuseries narrated by André Holland (Moonlight, Selma, A Wrinkle in Time) delves into the reasons behind the high rate of officer-involved shootings in Bakersfield, California. In 2013, Jorge Ramirez—an informant for the Bakersfield Police Department—was killed following a shootout with the police in a hotel parking lot. The incident put a spotlight on the culture of corruption and violence in the area and—more disturbingly—within its police force.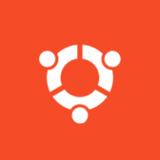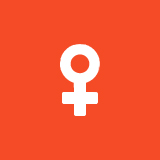 MAGIC MIKE'S LAST DANCE
When You Can Watch: February 10
Where You Can Watch: Theaters
Director: Steven Soderbergh
Cast: Channing Tatum, Salma Hayek, Caitlin Gerard, Nick Wechsler
Why We're Excited: The third and final installment of the Magic Mike film franchise was initially intended as an HBO Max exclusive. But given last August's renewed commitment to theatrical releases by controversial Warner Bros Discovery CEO David Zaslav, the movie is now headed for a theatrical debut, ahead of Valentine's Day. With all three films penned by Tatum's frequent collaborator Reid Carolin (Dog, Logan Lucky, White House Down), the series has also spawned the "Magic Mike Live" show, which launched in Miami last fall before heading to Las Vegas and London. Touted as "The Super Bowl of Stripping" with a "reverse-role Pretty Woman" spin by Tatum, the threequel takes Mike Lane (Tatum) to London, where socialite and benefactor Maxandra Mendoza (Hayek) bankrolls his dream of mounting a West End production. Is it all too good to be true? You'll have to hit up a movie theater near you to find out.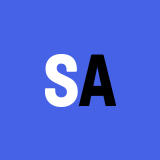 SHARPER
When You Can Watch: February 10
Where You Can Watch: Theaters (limited), Apple TV+ (February 17)
Directors: Benjamin Caron
Cast: Julianna Moore, Sebastian Stan, Justice Smith, Briana Middleton, John Lithgow
Why We're Excited: Helmed by Emmy-winning director of The Crown Benjamin Caron (also episodes Andor and Sherlock) and based on a 2020 Black List script, this psychological thriller is set in the most affluent corners of New York City (think: HBO's Succession). Stan (Pam & Tommy, Captain America: The Winter Soldier) is con man Max, whose mother Madeline (two-time Film Independent Spirit Award winner Moore) is in a relationship with a significantly older billionaire, Richard (Lithgow, another Spirit Awards alum). "Of course I like him. He's a billionaire!" Madeline exclaims, matter-of-factly. Unable to pass up the perfect opportunity to score a massive payday for himself, Max works with accomplice Sandra (Middleton) to lure Richard's son Tom (Smith) into their web, after Madeline foils their initial run at Richard himself.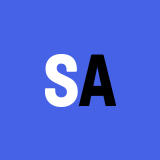 SOMEBODY I USED TO KNOW
When You Can Watch: February 10
Where You Can Watch: Amazon Prime, Film Independent Presents
Director: Dave Franco
Cast: Alison Brie, Jay Ellis, Kiersey Clemons, Haley Joel Osment, Amy Sedaris
Why We're Excited: A Spirit Awards nominee as producer for last year's Zola, Franco's sophomore outing as director is a romcom co-written with leading lady (and Franco's IRL wife) Alison Brie (Mad Men, GLOW). When workaholic reality TV producer Ally (Brie) loses her job, she returns to her hometown to recalibrate for the weekend. Complicating her effort to reinvent her career is ex-boyfriend and first love Sean (Top Gun: Maverick's Jay Ellis), whom she bumps into on her first night back in town. When it becomes clear that the chemistry between them is still definitely there, she starts questioning her decision to leave him—and their hometown—for the big city, a decade prior. As she probes at the person she has become, another bombshell is hurled her way: Sean is getting married this weekend, and his fiancée Cassidy (Dope's Clemons) reminds her a lot of who she used to be. The film, along with in-person Q&A, will be at Film Independent Presents on Friday, February 3.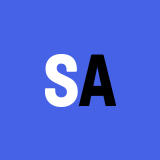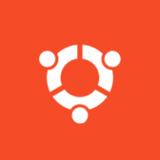 HELLO, TOMORROW!
When You Can Watch: February 17
Where You Can Watch: Apple TV+
Director: Jonathan Entwistle
Cast: Billy Crudup, Hank Azaria, Haneefah Wood, Alison Pill, Dani Montalvo
Why We're Excited: Co-created by Amit Bhalla and Lucas Jansen, this new half-hour sci-fi dramedy series stars Spirit Awards Robert Altman Award winner Billy Crudup (for Spotlight) and is helmed by The End of the F***ing World director Jonathan Entwistle. Ambitious and perpetually optimistic salesman Jack Billings (Crudup) inspires his team of traveling salesman peddling timeshares on the moon. His unyielding faith in a brighter and better tomorrow not only propels his colleagues forward, but also serves as a source of encouragement for his customers as well. While the first three episodes will drop on February 17, after that you'll have to wait for new episodes to be released every Friday.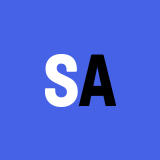 LIAISON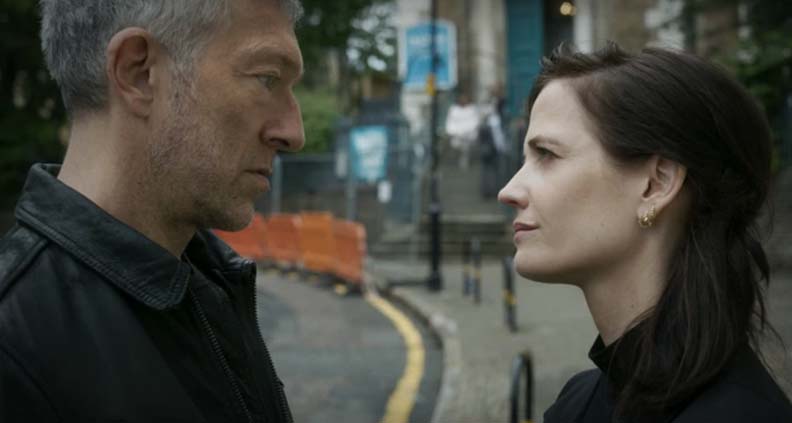 When You Can Watch: February 24
Where You Can Watch: Apple TV+
Director: Stephen Hopkins
Cast: Vincent Cassel, Eva Green, Peter Mullan
Why We're Excited: Apple TV+'s first English-French multilingual series, this six-episode thriller is directed by Emmy Award winner Hopkins (24, Shameless, The Life and Death of Peter Sellers). Shot in London, the series stars two French actors: BAFTA winner Eva Green, best known to mainstream audiences as the woman who broke James Bond's heart, Vesper Lynd, in Casino Royale; and Cesar winner Vincent Cassel, whose memorable English-language credits include Black Swan, Eastern Promises, and HBO's Westworld. Proving that past mistakes always has a way of coming back to haunt you no matter who you are, the bilingual thriller weaves a narrative where "espionage and political intrigue play out against a story of passionate and enduring love." Following the premiere on February 24, subsequent episodes will be released weekly on Fridays.
COCAINE BEAR
When You Can Watch: February 24
Where You Can Watch: Theaters
Director: Elizabeth Banks
Cast: Keri Russell, O'Shea Jackson Jr., Ray Liotta, Margo Martindale, Christian Convery-Jennings, Alden Ehrenreich
Why We're Excited: Inspired by an IRL story from 1985—when of a 175-pound American black bear died after ingesting a duffel bag full of cocaine after a drug smuggler jettisoned the drugs from his plane to minimize payload—director Elizabeth Banks' (Charlie's Angels, Pitch Perfect 2) newest feature employs quite a bit of artistic license in bringing the story to the big screen. In reality, the bear in question did not go on a rampage killing people. But this Universal Pictures release gives the real-life wildlife tragedy a black comedy thriller bent, with the bear terrorizing a small town in Georgia on a savage rampage. Film Independent Member Brian Duffeild is one of the producers on the film.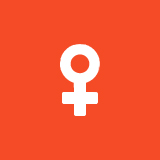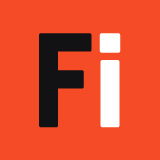 BLUEBACK
When You Can Watch: February 24
Where You Can Watch: Theaters (Limited)
Director: Robert Connolly
Cast: Eric Bana, Mia Wasikowska, Radha Mitchell, Clarence Ryan
Why We're Excited: Based on Tim Winton's 1997 novella, Australian writer-director Robert Connolly's young adult drama just wrapped its Sundance premiere last week. Shot in Western Australia, the story focuses on marine biologist Abby (Wasikowska), who has to rush back to her hometown to care for her elderly mother Dora after the latter suffers a stroke. Being back in her seaside hometown takes her back to her childhood, when she befriended a giant blue groper named "Blueback." As the story goes back and forth between the present and her childhood, everything coalesces to remind her of her abiding love for the environment, and why it's important to preserve the many wonders of nature.
*PROGRAMMERS PICK* RETURN TO SEOUL
When You Can Watch: February 17
Where You Can Watch: Theaters
Director: Davy Chou
Cast:Frédérique Benoît, Park Ji-min, Oh Kwang-rok, Guka Han, Kim Sun-young
Why We're Excited: From Jenn Wilson, Film Independent Senior Programmer: "Davy Chou's emotional Return to Seoul (nominated for the 2023 Spirit Awards) tells the story of a young French woman named Frédérique (Freddie) who finds herself, kind of, accidentally, on purpose, in Seoul on a journey to find her Korean birth parents, who gave her up to an adoption agency when she was a baby. Originally only in South Korea for two weeks, Freddie ends up spending years there. Although she finds her dad right away, it takes her several years to reach her mom. The journey is a bumpy one and the results bounce Freddie around, both physically and mentally. Prone to outbursts and mood swings when things don't go the way she expects, Freddie sometimes takes herself out on a night of binge-drinking. While Freddie's parents might be broken, bent and disappointing to her, what she finds in the end is much more important than any relationship she could have had with them."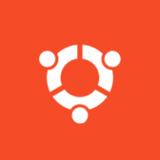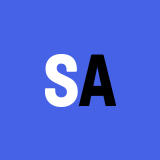 KEY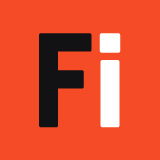 Film Independent Fellow or Member

Film Independent Presents Screening, Q&A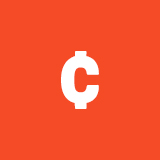 Microbudget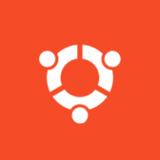 Filmmaker or Lead Characters of Color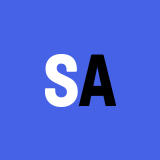 Film Independent Spirit Award Winner or Nominee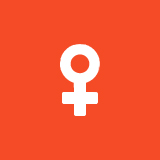 Female Filmmaker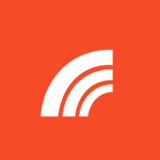 LGBT Filmmaker or Lead LGBT Characters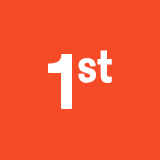 First-time Filmmaker
(Header: A Lot of Nothing)