Don't-Miss Indies: What to Watch in January
New Year, New You, New Don't-Miss Indies. Sure, we probably used that same lede last year around this time, but hey! Why fix what ain't broke? Guessing all you Film Independent Members will have noticed by now that our 2023 Film Independent Spirit Awards dropped last week, but if you went ham on those bad boys over the holiday hiatus, here are nine more indie titles to kick off the new year. Enjoy!
THE WHALE
When You Can Watch: Now
Where You Can Watch: Theaters
Director: Darren Aronofsky
Cast: Brendan Fraser, Sadie Sink, Hong Chau, Ty Simpkins, Samantha Morton
Why We're Excited: "I need to know that I have done one thing right in my life!" pleads a 600-pound Charlie (Fraser), a college writing teacher living a reclusive life in rural Idaho. With his health failing, the only goal in his remaining days is to reconcile with his estranged teenage daughter, Ellie (Sink, from Stranger Things). Hiding from the world in his apartment for years on end, Charlie's spiral into food addiction follows his lover's suicide. His nurse and only friend, Liz (Chau), fears that he will die of congestive heart failure any day now. Based on Samuel D. Hunter's 2013 Drama Desk Award-winning play by the same name, the film by three-time Spirit Awards winner director Aronofsky (Black Swan, Requiem for a Dream) has been in the works for a decade and required that Fraser–an awards season frontrunner for his work in the film–spend four hours per day in makeup and wear prosthetics that weighed up to 300 lbs.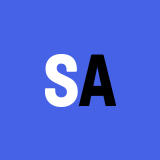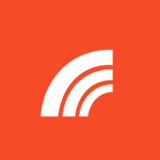 M3GAN
When You Can Watch: January 6
Where You Can Watch: Theaters
Director: Gerard Johnstone
Cast: Allison Williams, Violet McGraw, Ronny Chieng, Brian Jorden Alvarez
Why We're Excited: Short for Model 3 Generative Android, M3GAN is a creepily life-like A.I. doll with uncannily large anime-style eyes created by genius roboticist Gemma, played by Williams (Get Out, HBO's Girls). Director Johnstone's sophomore feature, the sci-fi horror flick is based on a story by James Wan, co-creator of the Saw, Conjuring and Insidious horror film franchises. Designed as a friend, teacher, playmate and protector to any child to whom she is bonded, M3GAN can listen, watch and learn. To test her new product, Gemma pairs M3GAN with her eight-year-old niece Cady (McGraw), who has just lost her parents in a car accident. But when the doll becomes self-aware and overprotective of the young girl, the windfall of a free 24/7 babysitter at your disposal may not be worth the trouble after all.
THE PALE BLUE EYE
When You Can Watch: Now
Where You Can Watch: Theaters, Netflix (January 6)
Director: Scott Cooper
Cast: Christian Bale, Harry Melling, Gillian Anderson, Charlotte Gainsbourg, Timothy Spall, Robert Duvall
Why We're Excited: Based Louis Bayard's historical mystery of the same title, director Scott Cooper's (2010 Spirit Awards winner for Crazy Heart) mystery thriller is set in 1830 New York, where a serial killer is on the prowl. After a cadet at the United States Military Academy in West Point is found dead with his heart ripped out, detective Augustus Landor (Robert Altman Award winner for I'm Not There, Bale) is called to investigate the string of murders that follows. To get to the bottom of these gruesome killings, he requires the assistance of one of the cadets, future renowned writer and poet Edgar Allan Poe, played by The Queen's Gambit's Melling. Shot in the historic Compass Inn and Westminster College in Pennsylvania, the film is Cooper and Bale's third collaboration, after crime drama Out of Furnace and the Western drama Hostiles.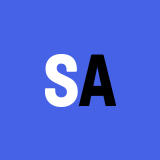 HOUSE PARTY
When You Can Watch: January 13
Where You Can Watch: Theaters & HBO Max
Director: Calmatic
Cast: Tosin Cole, Jacob Latimore, Karen Obilom, Scott Mescudi
Why We're Excited: Music video director Calmatic's debut feature is reboot of the classic 1990 cult comedy of the same name. Produced by LeBron James (who has a cameo in the film), two house cleaners-by-day/aspiring-club-promoters-by-night, BFFs Damon (Cole, of this year's historical drama Till) and Kevin (Latimore, Showtime's The Chi) decide to host the wildest party of the year, at LeBron's mansion, to make a quick buck, the NBA star's residence being the duo's most recent cleaning job before getting fired. Initially conceived as an HBO Max streaming-only release, the film will now be getting a theatrical release as well. Shot in California over the summer of 2021, filming was interrupted by COVID-19 when a cluster of cases emerged amongst some of the extras on set.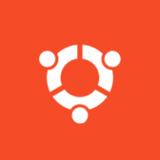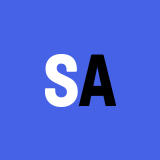 BEZOS: THE BEGINNING
When You Can Watch: January 24
Where You Can Watch: VOD
Directors: Khoa Le
Cast: Armando Gutierrez, Kevin Sorbo, Eliana Ghen
Why We're Excited: With producer Armando Gutierrez (The Mad Hatter, Anastasia) starring as the world's second richest man (according to the latest Forbes List of Billionaires), this oligarch origin story takes us back to the 1990s, when the entrepreneur who would create the world's largest e-commerce business was toiling away at a hedge fund executive on Wall Street. It was there that Bezos noticed internet businesses were growing at an alarming of 2,600%, planting the seed of an idea for an empire that could begin with selling books online, but would soon expand to almost every commodity known to man. During the early days of the COVID-19 pandemic shutdown, who among us did not try to score some much-coveted toilet paper or Clorox spray on Amazon? Based on Tashena Ebanks' book Zero to Hero, the film follows the controversial billionaire from when he first quit his day job to focus on launching the business that would reshape the world economy in unprecedented ways.
WHEN YOU'RE FINISHED SAVING THE WORLD
When You Can Watch: January 20
Where You Can Watch: Theaters
Director: Jesse Eisenberg

Cast: Julianne Moore, Finn Wolfhard, Billy Bryk, Alisha Boe
Why We're Excited: Best known for his acting work in The Social Network, Zombieland and as Lex Luthor, Spirit Awards alum Jesse Eisenberg's directorial debut is a keenly observed dysfunctional family drama. Even though she helps people at a domestic abuse shelter every day, uptight mother Evelyn (two-time Spirit Awards winner, Moore) has a hard time handling teenage son Ziggy (Wolfhard), who aspires to become an online celebrity by performing folk-rock songs to his legion of fans, all the while tempering his obsession with a very smart girl in school, Lila (Boe). Shot in Albuquerque, NM, the film premiered at Sundance a year ago.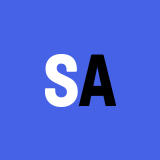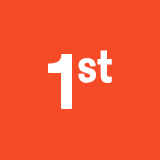 ALICE, DARLING
When You Can Watch: January 20
Where You Can Watch: Theaters
Director: Mary Nighy
Cast: Anna Kendrick, Kaniehtiio Horn, Charlie Carrick
Why We're Excited: In yet another feature directorial debut this month, TV director Nighy's domestic abuse thriller stars two-time Spirit Awards nominee Anna Kendrick (Up in the Air, Pitch Perfect). Stuck in a psychologically abusive relationship with boyfriend Simon (Carrick), Alice (Kendrick) is whisked away on a weeklong trip at a cabin with two of her closest girlfriends under the guise of a birthday celebration, telling Simon it's a work trip so that he'll allow her to leave. At the cabin, her friends start to talk some relationship sense into her, but they don't have long before Simon pops up with bags of groceries to stay. "I'm the only one who knows you. Nobody loves you like I love you," utters Simon–words that could be romantic if they weren't from an abusive boyfriend who uses them as tools to instill fear.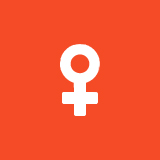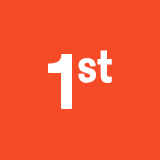 ONE FINE MORNING
When You Can Watch: January 27
Where You Can Watch: Theaters (Limited)
Director: Mia Hansen-Løve
Cast: Léa Seydoux, Pascal Greggory, Melvil Poupaud, Nicole Garcia, Camille Leban Martins
Why We're Excited: Writer-director Hansen-Løve (Bergman Island, Eden, Father of My Children) stars No Time to Die's Seydoux as bright translator and widow Sandra, raising eight-year-old daughter Linn (Martins) while taking care of her blind father Georg (Greggory). A serendipitous encounter reconnects her with an old friend, Clement (Poupaud), a charismatic cosmochemist. The rekindled friendship soon blossoming into much more. The only problem? He's married with a young son and doesn't seem to have any plans to leave his family anytime soon. Torn between her tortured romantic life and the pressures of caring for her dying father and young daughter, Sandra navigates the highs and lows of her daily realities with a genuine sincerity that is at once stirring and heartbreaking. "I always make my films with my feelings," Hansen-Løve said to the Los Angeles Times. "But because I [value] emotions, I don't want to force it. I want it to come from truth."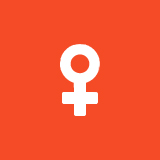 GOOD NIGHT OPPY
When You Can Watch: Now
Where You Can Watch: Amazon Prime
Director: Ryan White
Why We're Excited: Narrated by Angela Bassett and co-produced by Steven Spielberg's Amblin Television, this doc chronicles the Mars rover Opportunity "Oppy" that was launched in 2003 for a 90-day mission, but ended up exploring Mars for nearly 15 years (!). Including archival footage from NASA and the Jet Propulsion Laboratory and recreations of the rover's path over its long trek, the film is part of last month's Film Independent Presents screening series. "The story's storytelling is so compressed, and cross-cuts between past and present so nimbly, that the movie occasionally evokes Christopher Nolan's "Interstellar," a blockbuster about the relativity of time and memory," praises RogerEbert.com lead critic Matt Zoller Seitz.

KEY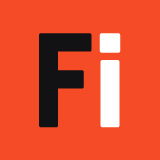 Film Independent Fellow or Member

Film Independent Presents Screening, Q&A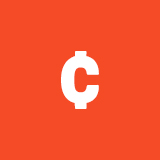 Microbudget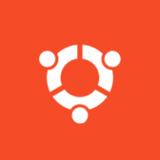 Filmmaker or Lead Characters of Color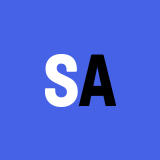 Film Independent Spirit Award Winner or Nominee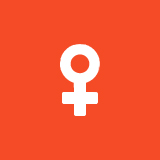 Female Filmmaker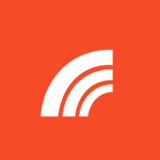 LGBT Filmmaker or Lead LGBT Characters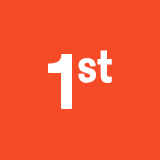 First-time Filmmaker
(Header: When You're Finished Saving the World)