Don't-Miss Indies: What To Watch in November
Do I Sound Gay?
When: November 3
Where: DVD/VOD, Netflix
Director: David Thorpe
Starring: David Sedaris, Margaret Cho, George Takei
Why We're Excited: David Thorpe's debut feature documentary deconstructs one of the challenging elements of being a gay man: what it means to be a homosexual with a "gay voice." Some of Hollywood's biggest out celebs and gay activists take center stage and inspire viewers to live loud and proud, regardless of what their speaking voice sounds like. It was a hit with audiences at the Toronto International Film Festival where it premiered, charming them with its comedic approach. Thought-provoking and shining light on a sensitive topic, this is a great film for LGBT folks who struggle with the insecurities of not fitting in, within the gay community or society as a whole.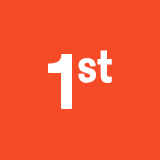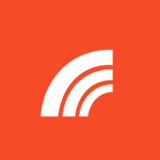 Theeb
When: November 6
Where: Theaters
Director: Naji Abu Nowar
Starring: Jacir Eid Al-Hwietat
Why We're Excited: Naji Abu Nowar's ambitious first feature premiered at the Venice Film Festival, where he won Best Director honors and has gone on to play many other major fests. In his very first role, young Jacir Eid Al-Hwietat stars as Theeb, a Bedouin boy growing up during World War I. Theeb befriends a British officer and becomes an unlikely hero as he shepherds the officer to a secret destination. We're always in awe of child actors that can headline a film, especially when the subject matter is gritty. It's also impressive that a film of this caliber is the first for both its lead actor and its director.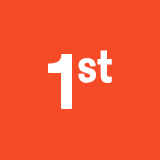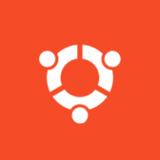 Spotlight
When:  November 6
Where:  Theaters
Director: Tom McCarthy
Starring:  Michael Keaton, Mark Ruffalo, Rachel McAdams
Why We're Excited: Three-time Film Independent Spirit Award winner Tom McCarthy's latest feature is his biggest and boldest thus far. It may be safe to say Michael Keaton is back and better than ever. Fresh off of his Birdman success (and Spirit Award win for Best Male Lead) the actor heads an all-star cast of today's most talented actors. McCarthy's gutsy drama tells the true story of the Pulitzer Prize-winning Boston Globe "Spotlight" team that made history in uncovering the child molestation scandal within the Catholic Church. The controversial film won two awards at the Venice Film Festival where it premiered. It co-stars Spirit Award winner Stanley Tucci, Spirit Award nominees Mark Ruffalo and Billy Crudup. Film Independent Members Jonathan King and Tom Ortenberg are executive producers. We smell nominations!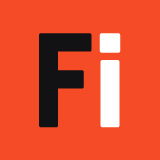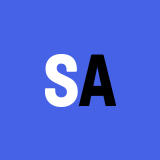 Miss You Already
When: November 6
Where: Theaters
Director: Catherine Hardwicke
Starring: Drew Barrymore, Toni Collette
Why We're Excited: Film Independent Member and Spirit Award nominee Catherine Hardwicke has proven herself one of the most versatile filmmakers in the industry since making her debut feature Thirteen. In her latest dramedy, Hardwicke's knack for exploring the human condition is once again on display. Drew Barrymore and Toni Collette star as two life-long best friends whose bond is forever changed when one of them is diagnosed with breast cancer. We may need a box of tissues, but how can we not be excited by a collaboration between these three talented women?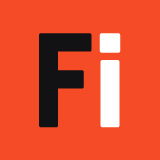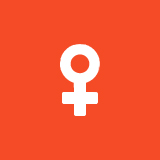 Cobain: Montage of Heck
When: November 13
Where: DVD/HBO
Director: Brett Morgen
Why We're Excited: Documentary filmmaker and Spirit Award nominee Brett Morgen, together with the family of the late legend Kurt Cobain, invite viewers to an intimate look inside of the mad genius' world. Whether or not you're a Nirvana fan is irrelevant. This portrait of one of the music industry's most celebrated musicians is full of fascinating material and examines the troubled artist's struggles with drug addiction, his toxic marriage to Courtney Love and his struggle with fame and everything that came along with it. It's also a heartfelt tribute to a man who died far too young, yet remains immortal in the minds of those that adored his writing and music. Film Independent Fellow Debra Eisenstadt produced the film along with Film Independent Members Sara Bernstein, Sheila Nevins and Danielle Renfrew. The film aired on HBO following its Sundance premiere and this month you'll be able to own for yourself the film Rolling Stone calls, "the most intimate music doc ever."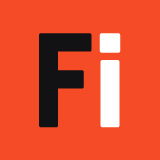 Shelter
When: November 13
Where: Theaters
Director: Paul Bettany
Starring: Jennifer Connelly, Anthony Mackie
Why We're Excited: We can always rely on Spirit Award nominees Jennifer Connelly and Anthony Mackie to delve deep into their roles and really wear the skin of the character's they are portraying. Making his directorial debut, actor (and Connelly's real-life husband) Paul Bettany writes and directs this emotionally charged love story about the relationship between a suicidal heroin addict and a Nigerian Muslim with an expired visa. It's a compelling look at an addict's anguish and the turmoil of homelessness that shows us how the chances of surviving life's challenges increase when love and hope are factored in. The character study premiered at the Toronto International Film Festival. Film Independent Member Cassian Elwes is one of the film's executive producers.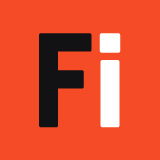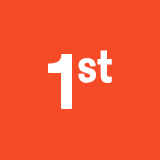 Carol
When: November 20
Where: Theaters
Director: Todd Haynes
Starring: Cate Blanchett, Rooney Mara
Why We're Excited: Since his feature debut Poison, Spirit Award winner Todd Haynes (Best Director, Far From Heaven) has been breaking rules, setting trends and taking the artform to glorious new highs. Haynes' latest film has been generating buzz since well before it premiered to raves at the Cannes Film Festival, where it won the Queer Palm and quickly became one of year's most anticipated films. Based upon the novel The Price of Salt by the great suspense writer Patricia Highsmith, this seductive drama is set in 1950s New York and features two performances that audiences can't stop talking about. What can we say about Oscar and triple Spirit Award winner Cate Blanchett (Best Female Lead for Blue Jasmine, Best Supporting Female and Robert Altman Award for I'm Not There) that hasn't been said? She's flawless, as usual. Playing opposite her, Rooney Mara just keeps getting better. The rising star took home the Best Actress prize at Cannes and could very well be on her way to another Oscar nomination.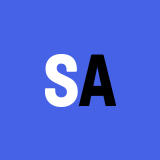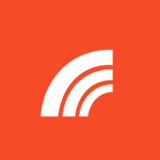 Secret In Their Eyes
When: November 20
Where: Theaters
Director: Billy Ray
Starring: Chiwetel Ejiofor, Nicole Kidman, Julia Roberts
Why We're Excited: Based on Argentina's 2009 Academy Award winner for Best Foreign Language Film, Spirit Award-nominated writer/director Billy Ray adapts this gripping thriller for American audiences. The plot involves a mother's resolve to bring her daughter's killer to justice, even if she has to kill him herself. And if the plot doesn't hook you, the cast should bring you to the edge of our seats. Three Oscar-winning, powerhouse performers join forces onscreen for this nail-biter: Spirit Award Winner Chiwetel Ejiofor (Best Supporting Male for Talk to Me), Nicole Kidman and Julia Roberts, like you've never seen her before. The trailer alone has us rooting for Roberts, while Ray has already proven with Captain Phillips and Shattered Glass that taut, thrillers are his strong suit.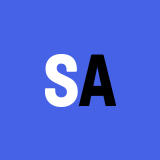 The Danish Girl
When: November 27 (Film Independent at LACMA on Nov 12)
Where: Theaters
Director: Tom Hooper
Starring: Eddie Redmayne, Alicia Vikander, Amber Heard
Why We're Excited: Just a year after actor Eddie Redmayne won our hearts (and his Best Actor Oscar for The Theory of Everything) he's starring in another biographical passion project. Spirit Award-winning director Tom Hooper (Best Foreign Film for The King's Speech) brings to life the true story of artists Lili Elbe and Greda Wegener. The film captures a piece of LGBT history as it details the challenges the couple faced in the early 1920s when Lili transitioned from male to female. The film introduces audiences to a pioneer and undeniable hero for the transgender community. It won the Queer Lion at the Venice Film Festival. Film Independent Members Liza Chasin and Gail Mutrux worked their producing magic to help tell this groundbreaking story.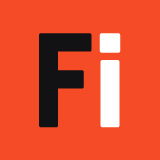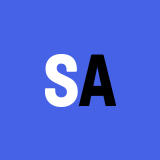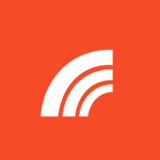 Janis: Little Girl Blue
When: November 27
Where: Theaters (Film Independent at LACMA on Nov 13)
Director: Amy Berg
Why We're Excited: For the first time ever on film, iconic rock and roll legend Janis Joplin's journey is retold, mostly in the late artist's own words. Academy Award nominated filmmaker Amy Berg proves once again that a great documentary first needs a fascinating subject, and those who adored Joplin have been waiting for decades to get a real glimpse inside her world. Narrated by indie musician Cat Power, The film portrays Joplin in all her passion and pain as she bares her soul through her music and battles alcoholism. The film, which is co-produced by Film Independent Member Jayne Goldsmith, premiered at the Venice Film Festival and reminds the world what a remarkable trailblazer and incredible musician Janis Joplin was.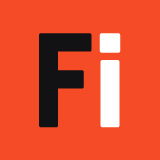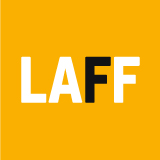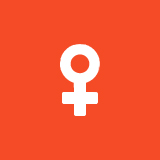 Chris Lombardi / Film Independent Blogger
Key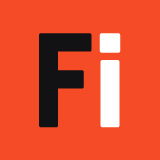 Film Independent Fellow or Member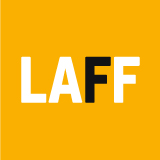 Los Angeles Film Festival Alum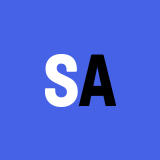 Spirit Award Winner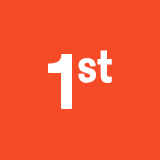 First-time Filmmaker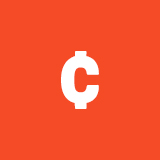 Microbudget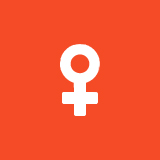 Female Filmmaker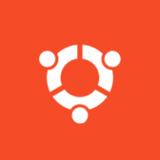 Filmmaker or Lead Characters of Color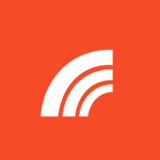 LGBT Filmmaker or Lead LGBT Characters