Don't-Miss Indies: What to Watch in October
While temperatures in many parts of the country haven't quite let up, it's hard to deny that there's finally something distinctly autumnal in the air, with October swooping in and awards season looming. And now that the LA Film Festival is behind us, it's the perfect time to take a sampling of these 10 Don't-Miss Indies. Hot chocolate and sweaters not included.
THE OLD MAN AND THE GUN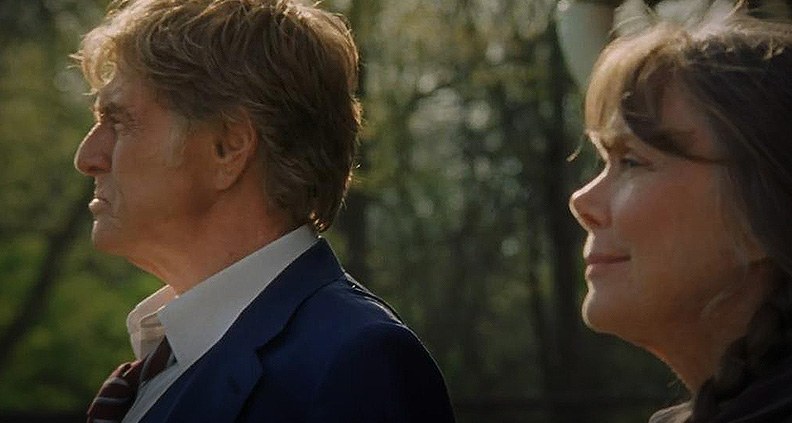 When You Can Watch: Now
Where You Can Watch: Theaters
Director: David Lowery
Cast: Robert Redford, Casey Affleck, Danny Glover, Tika Sumpter, Tom Waits and Sissy Spacek
Why We're Excited: Fox Searchlight's first release of the fall, this bank robbery caper is rumored to be Robert Redford's swan song as an actor, following an iconic career that has spanned decades (though Redford has denied this in more recent interviews.) Adapted by director-writer David Lowery (a Film Independent Spirit Award nominee for last year's A Ghost Story) from a 2003 article by The New Yorker author David Grann, the film premiered at Telluride just one month before its theatrical release. Redford plays Forrest Tucker, a charming and polite elderly man who in 1981 was finally busted–at the sprightly age of 76–for robbing upwards of 80 banks over several years. Along with his pensioner crew including Teddy (Danny Glover) and Waller (Tom Waits), Tucker and his buddies later came to be known as the "Over-The-Hill Gang."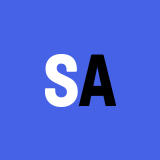 THE HAPPY PRINCE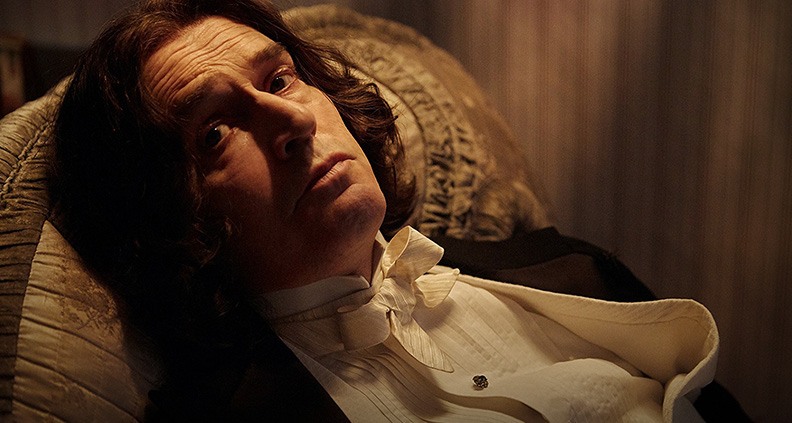 When You Can Watch: October 5
Where You Can Watch: Theaters
Director: Rupert Everett
Cast: Rupert Everett, Colin Firth, Colin Morgan, Emily Watson, Tom Wilkinson
Why We're Excited: "Suffering is nothing when there is love. Love is everything," so laments the prolific Irish poet and playwright Oscar Wilde (Everett) as he lay on his death bed in a cheap Parisian hotel room, penniless and shunned by the fair-weather friends who once embraced him in his heyday. In star Rupert Everett's writing-directing debut, this gripping biopic focuses on the anguished playwright in the autumn of his life. A torrid affair with the much younger Lord Alfred "Bosie" Douglas (Morgan) sends him to jail on a "gross indecency" conviction, after which he was exiled to Naples and Paris. His friends are flabbergasted when he resumes the affair upon his release from prison, leading his ex-wife Constance (Watson) to cut him off from his meager stipend. Prior cinematic renditions of the poet's life have typically stayed away from Wilde's post-prison life, but Everett's unflinching interpretation chooses to tackle it head-on. The film recently played at a Gala screening at the LA Film Festival.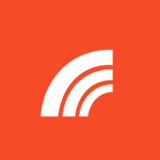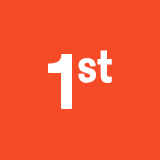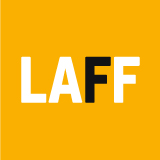 22 JULY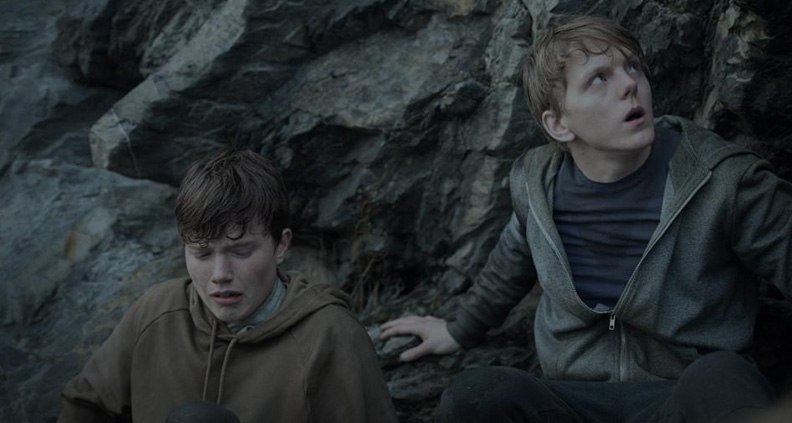 When You Can Watch: October 10
Where You Can Watch: Netflix & Theaters (limited)
Director: Paul Greengrass
Cast: Thorbjørn Harr, Anders Danielsen Lie, Jon Øigarden
Why We're Excited: Directed by acclaimed filmmaker Paul Greengrass–a 2003 Spirit Award nominee for Bloody Sunday–this harrowing drama recounts Norway's deadliest terrorist attack since WWII. On July 22, 2011, a right-wing Christian extremist detonated a fertilizer bomb on an island outside Oslo, murdering 77 people, including many teenagers attending the local Utøya youth summer camp. An English-language film featuring a Norwegian cast and crew, the film is based on the nonfiction account by Åsne Seierstad. Aside from chronicling the atrocities on that tragic day, the drama also examines the aftermath on Norway's national psyche and its justice system (convicted mass murderer Anders Behring Breivik was only sentenced to the maximum allowed under the Norwegian criminal code: 21 years.) Released on Netflix simultaneously on approximately 100 screens worldwide, the film will be one of the streaming giant's widest releases heading into fall awards season.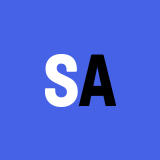 COLETTE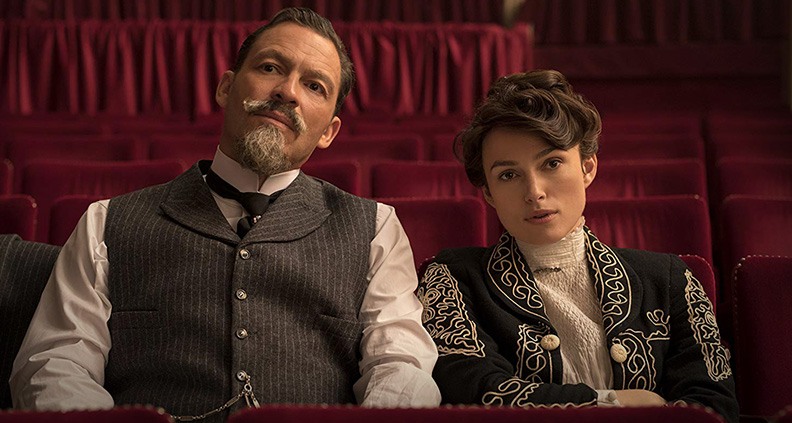 When You Can Watch: Now
Where You Can Watch: Theaters (Limited)
Director: Wash Westmoreland
Cast: Keira Knightley, Eleanor Tomlinson, Dominic West, Fiona Shaw
Why We're Excited: A 2007 Spirit Award winner (with late partner Richard Glatzer) for Quinceañera, director Wash Westmoreland brings us the true story of French novelist Sidonie-Gabrielle Colette (Knightley) in this historical drama, set in 1890s Paris. A young and impressionable country girl–Colette–marries a Parisian author and philanderer Willy (West), whose success comes on the backs of a legion of underpaid ghostwriters. When he runs out of writers, Colette authors the semi-autobiographical Claudine under his name and the book instantly becomes a cultural sensation. Meanwhile, her sexual appetite unravels and the couple's trysts with other men and women alike inspire many more novels. As Willy continues to reap the financial gains and accolades for his wife's work, Colette fights back for creative ownership and sexual liberation.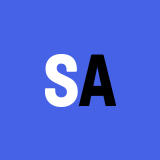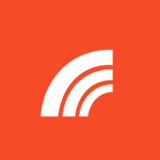 WILDLIFE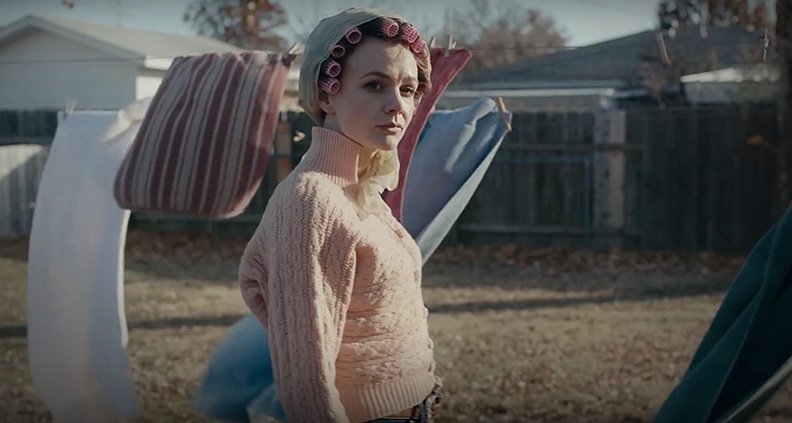 When You Can Watch: October 19
Where You Can Watch: Theaters
Director: Paul Dano
Cast: Carey Mulligan, Jake Gyllenhaal, Ed Oxenbould, and Bill Camp
Why We're Excited: Three-time Spirit Awards acting nominee Paul Dano (Love & Mercy, Little Miss Sunshine, L.I.E.) makes his directorial debut with an adaptation of Richard Ford's 1990 novel by the same name, about a housewife who challenged the stifling expectations of what a 1960s nuclear family should supposedly be. In small town Montana, 14-year-old Joe (Oxenbould, in his acting debut) watches as his family disintegrates as dad Jerry (Gyllenhaal) loses his job and mom Jeanette (Mulligan) falls in love with another man. Soon after premiering at the 2018 Sundance this January, the family drama was picked up by IFC for U.S. distribution. Interested in seeing the film early? Check out our Members only screening on Monday, October 8 at the ArcLight Cinemas in Hollywood.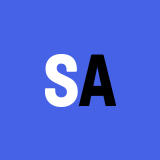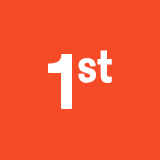 LOVING PABLO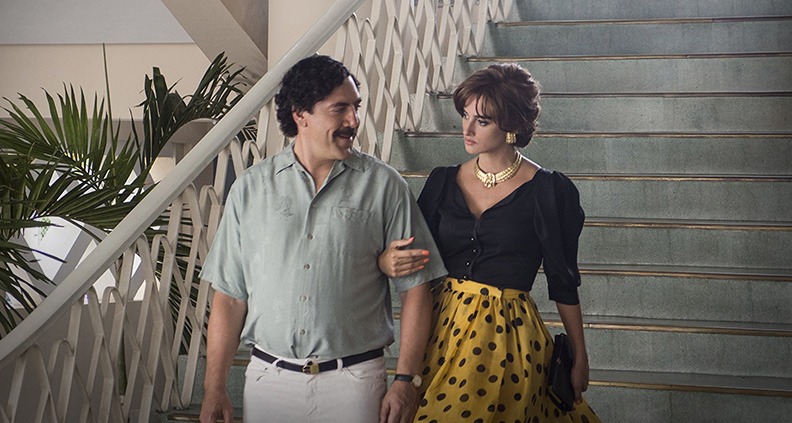 When You Can Watch: Now
Where You Can Watch: Theaters
Director: Fernando León de Aranoa
Cast: Javier Bardem, Penélope Cruz, Peter Sarsgaard
Why We're Excited: Best known to English-speaking audiences for Mondays in the Sun and A Perfect Day, Spanish writer-director Fernando León de Aranoa's newest film is a biopic about the founder of the Medellin cartel, the infamous drug lord Pablo Escobar Gaviria. Based on a memoir by Escobar's real-life mistress and journalist Virginia Vallejo, the film is told in a voiceover by the criminal's paramour, played in the film by Cruz. The titular Pablo is played by Cruz's IRL husband and Spirit Award winner Bardem (Best Male Lead, 2001's Before Night Falls), who gained a sizeable amount of weight in order to inhabit the role of the most feared Colombian cartel leader.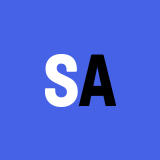 BAD TIMES AT THE EL ROYALE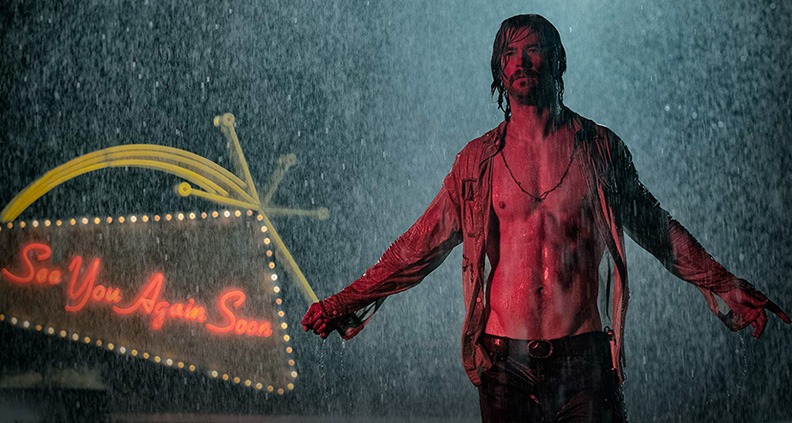 When You Can Watch: October 12
Where You Can Watch: Theaters
Director: Drew Goddard
Cast: Chris Hemsworth, Dakota Johnson, Jon Hamm, Jeff Bridges, Nick Offerman
Why We're Excited: Set in 1969, writer-producer Goddard's sophomore directorial feature (after 2012's postmodern cult-horror hit The Cabin in the Woods) brings us another arch tale, about the skeletons in the closets of seven strangers who one night converge at a shady motel with a dark past located on the California/Nevada border. Amongst the motley crew are: an elderly crook posing as a priest (two-time Spirit Award winner Bridges), an enthralling and mesmerizing cult leader (Hemsworth), a convivial Southerner vacuum cleaner peddler (Hamm) and a young hippie lady who might also be a kidnapper on the lam (Johnson). On this fateful night, each has something to bury… and one last chance at redemption.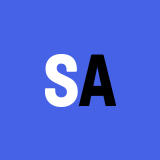 SUSPIRIA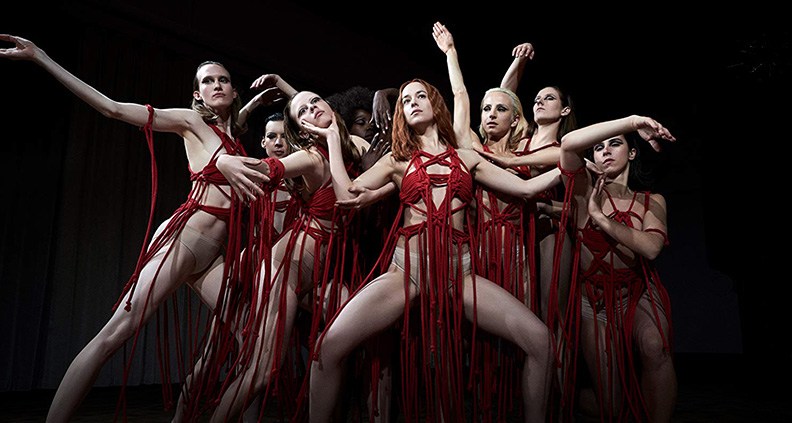 When You Can Watch: October 26
Where You Can Watch: Theaters
Director: Luca Guadagnino
Cast: Dakota Johnson, Tilda Swinton, Mia Goth, Chloë Grace Moretz
Why We're Excited: Since wowing the awards circuit last year with the Spirit Award winning Call Me By Your Name, director Guadagnino's unlikely follow-up is an English-language remake of Dario Argento's iconic 1977 Italian horror classic. But the reimagining is an earnest labor of love for the director, who has stated that he's been obsessed with the original since age 14, which may also explain why the remake has been shot entirely on 35mm film stock. In 1977 West Berlin, an American Mennonite dancer from Ohio–Susie Bannion (Johnson again)–unwittingly enrolls in a prestigious all-female dance academy run by a band of (spoilers!) witches. Here to terrorize you is austere academy director Madame Blanc, played by the formidable Tilda Swinton (a two-time Spirit Award nominee). After all, what list of October indies would be complete without a little blood-and-guts?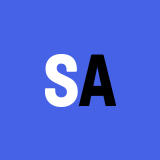 THE KINDERGARTEN TEACHER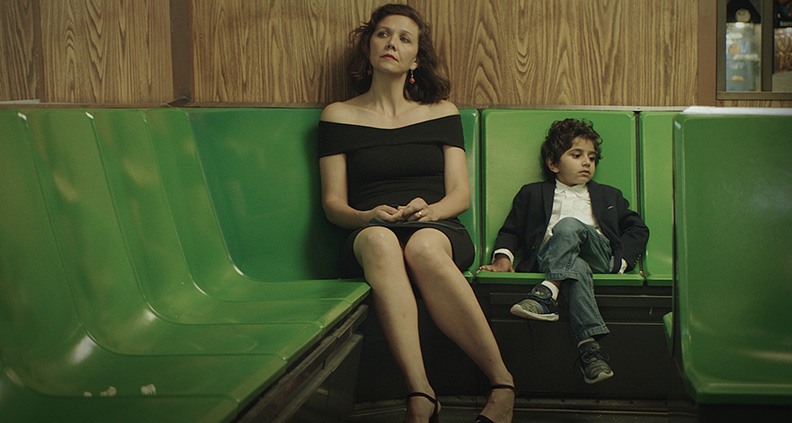 When You Can Watch: October 12
Where You Can Watch: Netflix
Director: Sara Colangelo
Cast: Maggie Gyllenhaal, Rosa Salazar, Gael García Bernal, Parker Sevak
Why We're Excited: Based on a 2014 Israeli film by the same name, writer-director (not to mention Spirit Award nominee for Best First Screenplay for 2014's Little Accidents) Sara Colangelo's American remake stars Maggie Gyllenhaal (also a two-time Spirit Award winner) in the titular role. After teaching for 20 years, begrudging educator Lisa Spinelli is suffocating under the banality of her extremely normal life on Staten Island. When she discovers five-year-old Jimmy (Sevak) spontaneously reciting poetry in her pre-school class, she gets a wee bit obsessed with the prodigy. No one else seems to notice or care about Jimmy's gift–including his parents–so Lisa takes it upon herself to take the boy to museums and read his work as her own at a poetry writing class. But things soon get out of hand as her obsession spirals. Film Independent Screenwriting Lab and Fast Track Fellow Jenny Halper is one of the film's executive producers.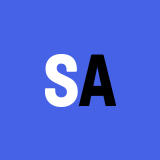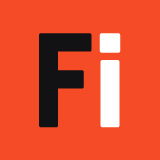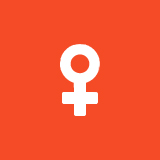 CAN YOU EVER FORGIVE ME?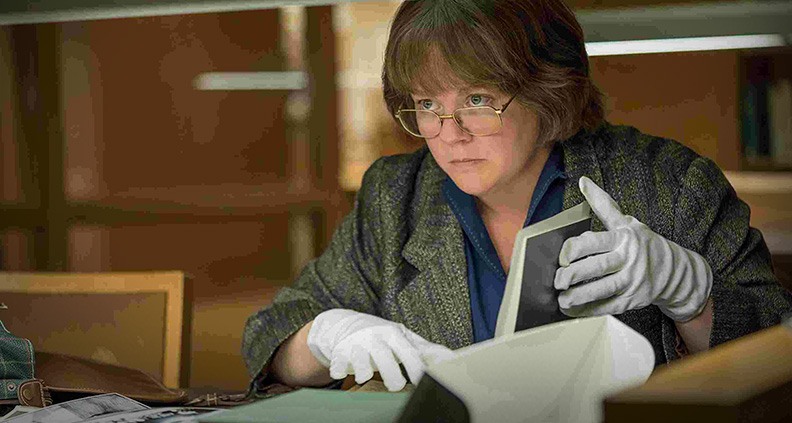 When You Can Watch: October 19
Where You Can Watch: Theaters
Director: Marielle Heller
Cast: Melissa McCarthy, Richard E. Grant, Jane Curtin
Why We're Excited: Based on an unbelievable true-life story, Diary of a Teenage Girl director (and Spirit Award winner for Best First Film in 2016) Marielle Heller's sophomore feature is already earning awards buzz for star Melissa McCarthy, who plays literary forger Lee Israel, a down-on-her-luck writer who resorts to forging lost correspondence from famous authors as a way to supplement her income. Isreal is brought into the scheme by ex-con BFF Jack, played by the always-welcome Richard E. Grant. But when the forgery business dries up, the two resort to more nefarious methods of keeping the scam going. The film premiered at the Telluride Film Festival last month.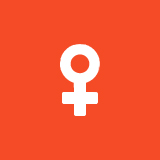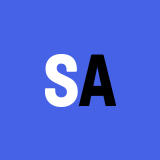 KEY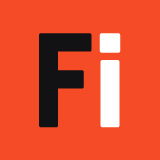 Film Independent Fellow or Member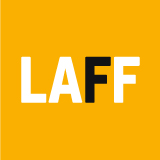 LA Film Festival Alum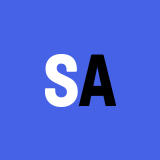 Film Independent Spirit Award Winner or Nominee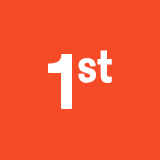 First-time Filmmaker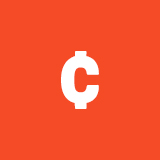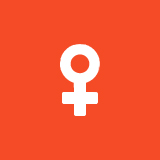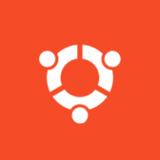 Filmmaker or Lead Characters of Color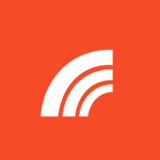 LGBT Filmmaker or Lead LGBT Characters