Don't-Miss Indies: What to Watch in October
Special announcement: as a special culinary bonus, all ten of this month's Don't-Miss Indies are, in fact, pumpkin spiced. Go ahead and lick your laptop or smartphone glass to confirm. No? Hm. Looks like that WordPress update hasn't pushed through yet. Regardless, the spirit of Autumnal renewal (picaresque decay?) presently fills the October air, heralding the onset of Awards Season and its bountiful horn full of cinematic goodies. Starting here…
FOE
When You Can Watch: October 4 (Film Independent Presents),  October 6
Where You Can Watch: Film Independent, Theaters
Director: Garth Davis
Cast: Saoirse Ronan, Paul Mescal, Aaron Pierre
Why We're Excited: An intricately crafted love story presented under the guise of a sci-fi tinged psychological thriller, writer-director Garth Davis's (Mary Magdalene, Lion) latest offering is based on Iain Reid's 2018 novel by the same name. Living on an isolated farm in the year 2065, Henrietta "Hen" (Ronan, a Spirit Awards nominee for Lady Bird) and husband Junior (Mescal, a Spirit Awards nominee for last year's Aftersun) have their lives turned upside down when Junior is assigned to travel to an off-Earth resettlement project for over a year while a digital replica of him takes his place in their life on Earth. What Hen learns and gains while experimenting with a new life alongside her husband's digital doppelgänger threatens to tear them apart, but could it also set her free in ways that she never imagined? Members are invited to a theatrical screening October 4 at Film Independent Presents to be followed by an in-person conversation with Davis.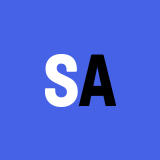 CAT PERSON
When You Can Watch: October 6, October 16
Where You Can Watch: Theaters, Film Independent Presents
Director: Susanna Fogel
Cast: Emilia Jones, Nicholas Braun, Geraldine Viswanathan
Why We're Excited: Writer of Booksmart and The Addams Family 2, director Susanna Fogel's black comedy psychological thriller is based on the viral New Yorker short story from 2017, as adapted by Michelle Ashford (Masters of Sex, The Pacific). Twenty-year-old college sophomore Margot (CODA's Emilia Jones) works at a movie theater and begins dating an older man, Robert (Succession's Braun), who frequents the theater. In going back and forth between the POVs of the protagonists, Fogel wanted to explore the dating dynamics in our post-#MeToo era. As Margaret Atwood's quote in the film's epigraph suggests, the chasm is vast: "Men are afraid that women will laugh at them. Women are afraid that men will kill them." The film will screen free for Film Independent Members as part of Film Independent Presents on October 16.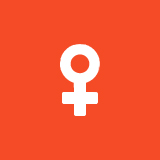 ANATOMY OF A FALL
When You Can Watch: October 13
Where You Can Watch: Theaters (Limited)
Director: Justine Triet
Cast: Sandra Hüller, Swann Arlaud, Milo Machado-Graner
Why We're Excited: Winner of the Palme d'Or at this year's Cannes Film Festival, writer-director Justine Triet's French courtroom thriller has garnered critical acclaim, particularly for lead Sandra Hüller's performance. Best known to English-speaking audiences for her work in Toni Erdmann, Requiem and I'm Your Man, Hüller plays German writer Sandra, who has to fight tooth and nail to prove her innocence following her husband's suspicious death in the French Alps. Her biggest problem? The only witness to the death is their blind 11-year-old son, who is caught in an unfathomable predicament. Peter Debruge of Variety likens it to "Gone Girl" in reverse.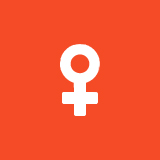 NYAD
When You Can Watch: October 20
Where You Can Watch: Theaters, Netflix (November 3)
Director: Elizabeth Chai Vasarhelyi, Jimmy Chin
Cast: Annette Bening, Jodie Foster, Rhys Ifans
Why We're Excited: Two-time Spirit Award nominee and silver screen legend Annette Bening portrays IRL marathon swimmer Diana Nyad, who at the age of 60–aided by coach and friend, Bonnie (Foster, no less legendary)–embarks on her lifelong dream of swimming the 110 miles from Cuba to Florida. The narrative feature debut from the Free Solo docmakers Vasarhelvi and Chin, the sports biopic follows Diana's tenacious journey, which really begins at age 28, when Nyad first tried and failed to conquer the grueling 53-hour challenge. Based on Nyad's own autobiography Find a Way with a screenplay by Julie Cox (TV's The Last Tycoon and Recovery Road), the film premiered last month at Telluride.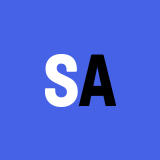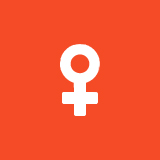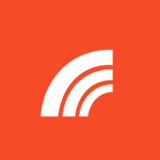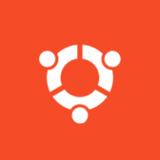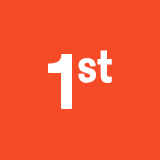 SIGHT
When You Can Watch: October 27
Where You Can Watch: Theaters
Director: Andrew Hyatt
Cast: Terry Chen, Greg Kinnear, Fionnula Flanagan
Why We're Excited: Based on renowned eye surgeon Dr. Ming Wang's autobiography From Darkness to Sight, writer-director Hyatt's (Full of Grace, Paul Apostle of Christ) inspiring immigrant success story follows Wang's (Almost Famous's Terry Chen) unlikely journey, escaping from communist China and landing in the United States. Beginning in 1970s rural China, we find the younger Wang defying all odds to secure a place in Harvard and then MIT, going on to help develop life-saving medical innovations to restore eyesight to millions of patients worldwide.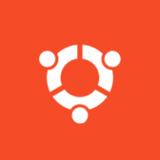 THE HOLDOVERS
When You Can Watch: October 25 (Film Independent Presents), October 27
Where You Can Watch: Film Independent, Theaters
Director: Alexander Payne
Cast: Paul Giamatti, Dominic Sessa, Da'Vine Joy Randolph, Carrie Preston
Why We're Excited: Generally disliked by students and his fellow staff, Hunham (Giamatti, a Spirit Award alum for both Sideways and American Splendor) is a grumpy prep school teacher in 1970s New England. Unfortunately for everyone involved, he gets stuck babysitting a few students who have nowhere to go during Christmas break. And get this–he even assigns homework during the holiday. But during this midwinter purgatory, Hunham ends up bonding in unexpected ways with student Angus (newcomer Sessa) and the school's head cook, Mary (Randolph). Another 2023 Telluride premiere, the film was shot in Massachusetts over the winter of 2022 and marks the re-teaming of Giamatti and Sideways filmmaker Alexander Payne. The film will be coming to Film Independent Presents (link posting soon!) two days early, October 25.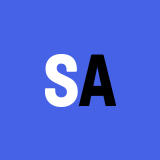 FIVE NIGHTS AT FREDDY'S
When You Can Watch: October 27
Where You Can Watch: Theaters, Peacock
Director: Emma Tammi
Cast: Josh Hutcherson, Elizabeth Lail, Kat Conner Sterling
Why We're Excited: Just in time for Halloween, Emma Tammi's (The Wind, Blood Moon) supernatural horror tale is based on the popular video game franchise, following Mike (Hutcherson), a troubled young man still haunted by the disappearance of his younger brother more than a decade ago. If that wasn't enough, he's also now caring for their 10-year-old sister. To make ends meet, he takes on the night shift as a security guard at an abandoned themed restaurant, Freddy Fazbear's Pizzeria, which still has its four animatronic mascots onsite: Freddy Fazbear, Bonnie, Chica and Foxy. Soon enough, he discovers that nothing at Freddy's is what it seems… Fans of the Freddy's franchise can also look forward to a making-of book, expected to be released in August 2024, and a film novelization of the movie, expected this Christmas.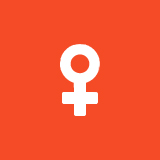 THE PIGEON TUNNEL
When You Can Watch: October 20
Where You Can Watch: Apple TV+
Director: Errol Morris
Featuring: John le Carré, Errol Morris
Why We're Excited: A three-time Spirit Awards alum for his landmark nonfiction projects The Fog of War and The Thin Blue Line, director Errol Morris's newest feature takes a fascinating peek inside the life and persona of the man who bestowed us the crème de la crème of literary spy thrillers, such as Tinker Tailor Soldier Spy and The Spy Who Came in from the Cold. Born David Cornwall, author John le Carré successfully parlayed his few years in British intelligence from the late 1950s to 1960s into a prolific career as a writer, with many of his books adapted into famous film and television works. With very personal interviews from the late le Carré himself, interspersed with rare archival footage and cinematic re-creations, Morris's film is a piercing window into the author's life going back to the Cold War.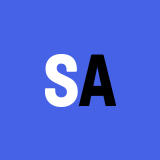 PRISCILLA
When You Can Watch: November 3
Where You Can Watch: Theaters
Director: Sofia Coppola
Cast: Cailee Spaeny, Jacob Elordi, Ari Cohen
Why We're Excited: A three-time Spirit Award winner (all for 2003's Lost in Translation) writer-director Sofia Coppola's rendition of the ever-enigmatic mystery surrounding the Presley family centers the 14-year-old army brat who became enchanted by "The King" and never let go. Based on Priscilla Presley's own 1985 memoir Elvis and Me—co-written with Sandra Harmon—the film premiered at Venice last month, where lead actress Cailee Spaeny (On the Basis of Sex, Bad Times at the El Royale) won Best Actress for her portrayal of the pop culture icon. Coming a little over a year after Baz Luhrmann's Elvis, the film will surely invite many comparisons. As BBC Culture's Nicholas Barber puts it, Coppola's "understated, nonjudgemental portrait" is almost the polar opposite of Luhrmann's excessive film in every way conceivable.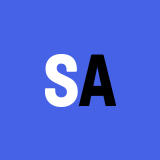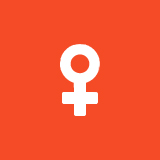 *PROGRAMMER'S PICK* THE PERSIAN VERSION
When You Can Watch: October 12 (Film Independent Presents), October 20
Where You Can Watch: Theaters
Director: Maryam Keshavarz
Cast: Jordan Firstman, Sebastián Silva, Catalina Saavedra
Why We're Excited: From Jenn Wilson, Film Independent Senior Programmer: "Maryam Keshavarz's (Spirit Awards Nominated in 2012 for Circumstance) The Persian Version (a Sundance winner for Audience Award and Waldo Salt Screenwriting Award) is an autobiographical comedy about a large and chaotic Iranian-American family and an estranged mother and daughter. Leila (Layla Mohammadi) and her mother, Shireen (Niousha Noor), have never seen eye to eye on much of anything and Leila has always assumed it's because she's queer and the only daughter in the family.  When Leila's dad is put in the hospital with heart failure, it causes her mother to re-visit her past and we finally get to see why it is that Shireen has become the person that she is toward her daughter.  The Persian Version is a fantastic film on a rarely seen subject– the private lives of Iranian women.  The absolute stars of this film are Layla Mohammadi and Niousha Noor who turn in some of the best performances of 2023."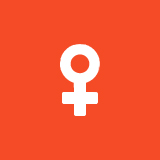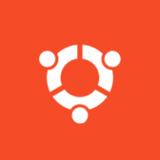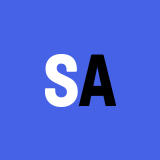 KEY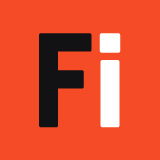 Film Independent Fellow or Member

Film Independent Presents Screening, Q&A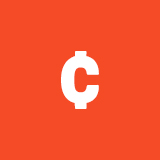 Microbudget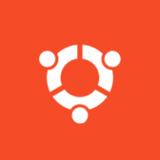 Filmmaker or Lead Characters of Color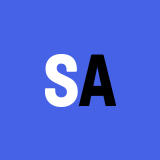 Film Independent Spirit Award Winner or Nominee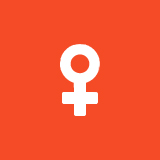 Female Filmmaker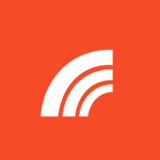 LGBT Filmmaker or Lead LGBT Characters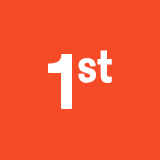 First-time Filmmaker
(Header: FOE)