Emotion, Empathy and Fast Track: An Interview with 'Five Nights in Maine' Filmmaker Maris Curran
When watching a movie there are few things more effective or pleasurable than simply witnessing two world-class actors share the screen together. Such is the promise of writer and director Maris Curran's new indie drama, Five Nights in Maine, starring David Oyelowo as a grieving widower and Dianne Wiest as his terminally ill mother-in-law. But Maine is much more than an actors' showcase. It's an evocative—and deeply cinematic—portrait of emotional crisis.
Maine is Curran's feature debut, featuring stunning location photography from cinematographer Sofian El Fani and an impressive supporting cast, including Rosie Perez and Teyonah Parris. While in development, the film also support from the Film Independent's Fast Track program at the LA Film Festival, which helped Curran and her team secure some much-needed film equipment.
A film about grief and loss may seem like a tough sell in a summer movie season dominated by fantasy and escapism. But ultimately Maine a film about empathy, catharsis and healing—the perfect counterprogramming to a lopsided slate of seasonal entertainment that too often delights in wanton mass destruction. The film opens this Friday, August 5, in theaters and on VOD.
We recently caught up with Curran to talk about what experiences informed her filmmaking process, her amazing cast and what she wishes was different about how the grieving process in understood in America. Here's the conversation:
---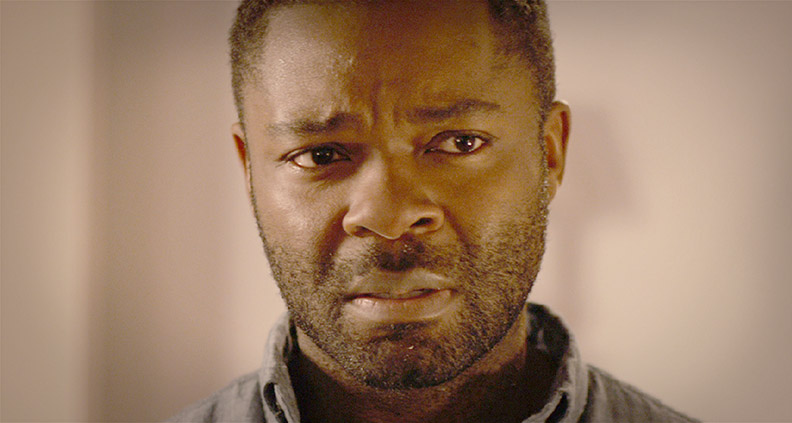 Could you describe Five Nights in Maine for us?
Five Nights in Maine is a drama that tells the story of Sherwin, who has recently lost his wife. He gets a call from his estranged and terminally ill mother in law, played by Dianne Wiest, and she invites him to visit her in rural Maine where she lives. And against his better judgment he decides to embark on that journey. It's really about two people who are grieving very differently and trying to find common ground.
Dianne Wiest and David Oyelowo are both theater trained and in the trailer the film looks like a very intimate two-hander. Did you think in terms of theater at all while you were writing or directing?
No. I mean, I think I understand where that comparison comes from, but I was interested in bringing the audience into the main character Sherwin's shoes, and I think we made really distinct visual choices to do that. The film is definitely evocative and sensual in a way that's quite different from theater. There are certainly elements of it being a two-hander, but there are some other really great performances by the other actors in the film.
Speaking of, how did you get this cast together? 
I was introduced to David through Ava DuVernay right before she premiered her film Middle of Nowhere. We [Curran and Oyelowo] were actually both at Sundance after [Nowhere] was screened and I gave David the script. He said "I'm going to read the first ten pages of this" and ended up reading the whole thing that night. He was really explicit that not only did he want to come on as an actor, but as a producer. Which means not only is he saying "I want to inhabit this character and be a part of this film" but also "I really want to make it happen"—which means a tremendous amount as a filmmaker. And we went the traditional route for Dianne, through her agent.
Did David and Dianne have any input in developing their characters?
Of course, that's part of the process. I think it's hugely important for an actor to say "Okay, these are the experiences and this is what I'm bringing to it" and have those really honest conversations where they're really sort of navigating their approach to it. And I think that's where listening is very important for a director.
Why did you want to tell a story about grieving a death, as opposed to some other form of loss?
Grief is something I have known throughout my life in various forms. One thing that's always struck me, either when I've gone through it or when it's been people dear to me who have been going through it, is how isolating [grief] can be and how culturally it feels as if it's a singular experience that's meant to be behind closed doors. And I think: what's more universal than loving someone and losing them? And as a filmmaker, I'm interested in these conversations.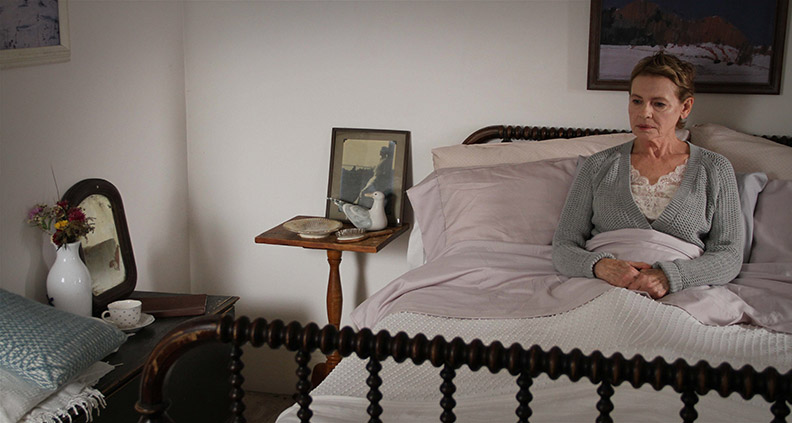 I was curious to know what role you feel race plays in the film, or in the relationship between Sherwin and Dianne's character, Lucinda?
Race is not one of the main themes of the film, but it is the fabric of the film. This is unabashedly a film about the emotional life of a black man. His interior life. This film is about his life as a man and life as a husband, about his life as a now-widower. But there are also some really specific choices, particularly in the setting. It's about an African American man traveling to Maine, which is one of the poorest, whitest, most conservative states in the Northeast. You can imagine in some sense he's a fish out of water, and at the same time feeling completely alienated and isolated, and that's very much part of the film. David also talked about it in terms of having shot there. The experience that's documented in the film is also very much the experience David had when we were actually shooting.
I'm sure a lot of that influenced his performance.
You know, I think it was one of the many reasons that it was very important to shoot on location. Maine is a beautiful place, too. It's rugged, it's gorgeous and I think very cinematic. I think it was very important to shoot in Maine.
Apart from what you just mentioned, was there any particular plot reason you decided to set the film in Maine? 
Both of my parents are originally from New England and each year we would spend two weeks every summer in very rural Maine. And even as an artsy five-year-old white kid my head would spin. I just think that there are so many Americas within our country, and that's part of what the film is about.
When you were in development, you took this film to Fast Track at the LA Film Festival. What was that experience like?
Fast Track was amazing. We've done a lot of programs and it was top notch. We met people that were certainly able to help on the film, but also people who I have an ongoing relationship with. But most significantly, we met the folks at Panavision who were able to give [us] our full-camera package at Fast Track, so as you can imagine that was pretty huge.
Last question, what do you have coming up next? 
I just finished a short documentary that actually came out of this film. The only piece of lyrical music in the film is by an artist and musician named Lonnie Holley, and in the process of doing the song we spent time together and became close. And I'm looking at my next feature, which hopefully will be shot early next year.
---
Five Nights In Maine opens this Friday, August 5 in theaters, on iTunes and VOD. For more information, please visit the film's website or IMDb page.
To learn more about Film Independent, subscribe to our YouTube channel or follow us on Twitter and Facebook. To learn how to become a Member of Film Independent, just click here.