Exploring the City of Angels with the 2016 LA Muse Filmmakers: The Video Interviews
For years I've been developing a personal theory that Los Angeles is secretly the most American city on the planet. Forget Washington, Philadelphia, New York and Chicago. Forget the small towns, commonwealths and college towns. Those places are great too, make no mistake—they're just not as complete a microcosm of the whole American experience as Los Angeles is.
See if you can follow my reasoning: for better or worse (I'd argue better), whatever America represents to the rest of the world, so too does California represent those things to the rest of the United States. And within California, Los Angeles is the city that best embodies these intrinsically American—and California—ideas and ideals.
But what are these ideals, exactly? Basically, it all boils down to some combination of self-reinvention, entrepreneurship, melting-pot multiculturalism and relentless, guile-free optimism. In short, LA is a city for dreamers; a place where you can be anything you want to be, unbound by the past—but not always easily.
An for the third year, the LA Film Festival will be honoring its civic namesake with LA Muse—a special competition category spotlighting quintessentially "LA" narrative features and documentaries, from and inspired by the City of Angels.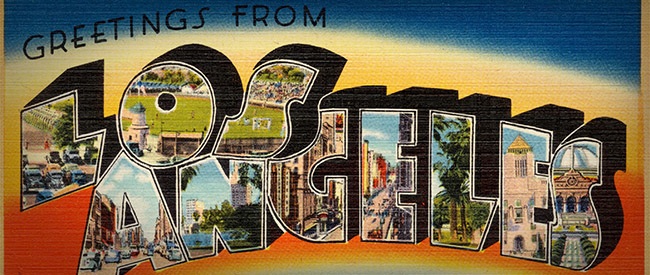 This year's LA Muse selections run the gamut of stories and themes as diverse and fascinating as Los Angeles itself, from coming-of-age tales, to quirky comedies, to dramas, documentaries and more.
Over the past few weeks, I've had the pleasure of meeting many of the filmmakers behind this year's LA Muse selections to learn more about what inspired their stories, and what we can expect when their films drop at the Festival in June.
Below please find this year's LA Muse interview series, which can exclusively be viewed on Film Independent's YouTube channel.
The sixth and final video of the series—and interview with writer/director Heidi Sama about her drama Namour—will premiere next week. Stay tuned! Last year's LA Muse video series can be viewed here.
---
No Light and No Land Anywhere
Learn more about No Light and No Land Anywhere in our Festival Guide.
---
Actors of Sound
Learn more about Actors of Sound in our Festival Guide.
---
Girl Flu.
Lean more about Girl Flu. in our Festival Guide.
---
Manchild: The Schea Cotton Story
Learn more about Manchild: The Schea Cotton Story in our Festival Guide.
---
Sensitivity Training
Learn more about Sensitivity Training in our Festival Guide.
---
Namour
Learn more about Namour in our Festival Guide.
---
Tickets and passes for the 2016 LA Film Festival are on sale now —don't delay! Click here to buy yours today. And for more info about purchasing individual tickets, click here.
The 2016 LA Film Festival will take place June 1-9 at the ArcLight Cinemas in Culver City with additional screenings across the city.
To see our full lineup and Festival Guide, please visit our website, stay tuned to this blog and subscribe to our YouTube channel. Learn how to become a Member of Film Independent by clicking here.
(header: Girl Flu.)