Fellow Sheldon Candis Brings Muggsy Bogues and Baltimore B-Ball to '30 for 30'
Launched to commemorate cable-sports behemoth ESPN's 30th birthday in 2009, 30 for 30 has swiftly become a major player in nonfiction film. Featuring a variety of thoughtful and impeccably-produced documentaries about a myriad of athletics-related subjects (including Ezra Edelman's Film Independent Spirit Award winning O.J. Simpson: Made in America) 30 for 30 pulls off the neat trick of successfully occupying the unlikely Venn diagram overlap between sports nerds and doc lovers.
Now totaling over 100-plus projects, the series has featured films from a deep bench of directorial talent—including Albert Maysles, Steve James, John Singleton, Alex Gibney and Ice Cube, just to name a few. And joining their ranks this Tuesday, August 8 is Film Independent Fellow Sheldon Candis (LUV).
Candis, a 2009 Directing Lab Fellow, 2009 Fast Track participant and 2010 Project Involve Fellow, is the co-director of Baltimore Boys, which charts the triumphant 59-0 run by East Baltimore's Dunbar Poets in the early 1980s, a team that featured future NBA star Muggsy Bogues. Narrated by Jesse Williams, fhe film was co-directed by Candis's tag-team partner, director Marquis Daisy and was produced by Justin Wilson and Peter Morgan. Edward Osei-Gymiah was the film's editor.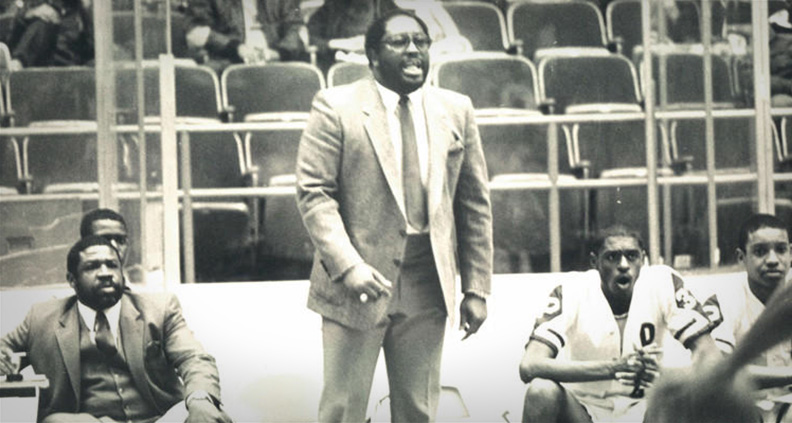 We recently spoke to Candis about the process of bringing the inspiring story of Coach Bob Wade's Dunbar Poets to TV screens nationwide and why Baltimore remains a great American city. Here's the conversation:
SHELDON CANDIS
So, tell us about Baltimore Boys.
Candis: Baltimore Boys is the untold story of arguably the greatest high school basketball team ever—one that no one knows about or have forgotten. From 1981-1983, the Dunbar Poets in East Baltimore went 59-0 and produced 11 Division One college players and four NBA players. The team was lead by a 5'3" dynamo named Tyrone "Muggsy" Bogues. The great thing about Muggsy was that, making the film, I always looked at him as the shortest person on the court and then he found a way to ascend. [Dunbar Poets coach] Bob Wade is originally from East Baltimore. He played in the NFL under Vince Lombardi and Don Shula. He returned to Baltimore, took over the public school basketball team in Dunbar and brought in that gridiron-tough philosophy from Shula and Lomardi.
What drew you to this story and when did ESPN get involved?
Candis: For me, I'm a child of Baltimore. I grew up in the city admiring these guys. They're an iconic American sports team, like Magic Johnson and the Lakers or Michael Jordan and the Bulls. But it's a high school team. We looked up to them. I'd met a producer named Bobby Sabelhaus and his partner Eric Levy. I met them to tell them about another project but as I was leaving the room Bobby said, "Hey, you know. Wouldn't that Dunbar story be a great 30 for 30?" I agreed with him 100%, I always wanted to tell that story. During the pitch ESPN was like, "Listen, whatever you're about to pitch us, we're more than likely to say no because everyone comes to us." Because 30 for 30 has become so iconic. Bobby pitched them the Dunbar Poets story and he didn't even get within the first five minutes and they [ESPN] were like, "Stop—go make it."
What was the production process like? Was there much network oversight while you were working?
Candis: You know, ESPN is really cool. Once they green lit the 30 for 30 they let us go make the film. And then they became very involved in post. But I didn't want to just tell the story of a great high school basketball team. I also wanted to look back at what I call the great American city of Baltimore and show all the struggles the city has survived. A lot of violence and crime had plagued the city, but through that these kids, led by Bob, literally achieved greatness.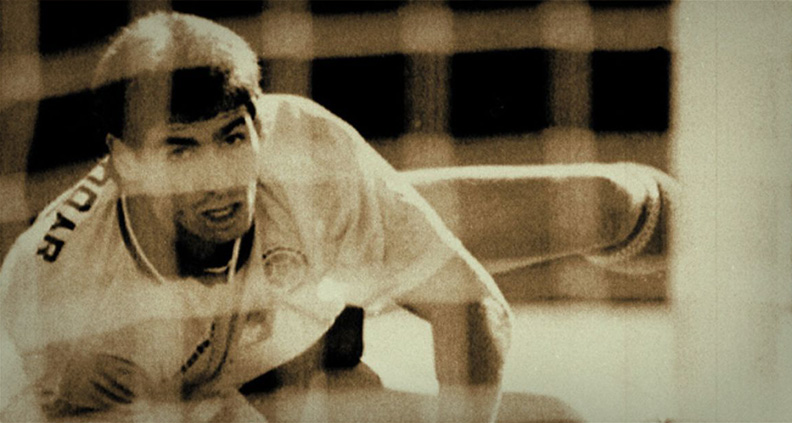 Do you have any other favorite 30 for 30 films?
Candis: Yeah, The Two Escobars is phenomenal and an amazing 30 for 30. The Jim Valvano one, Survive and Advance is very good. Requiem for the Big East is really good. I'm just a big fan of 30 for 30.
What were some of the biggest challenges you faced in making this film?
Candis: One of the toughest things is that, because the story takes place from 1981-1983, it was really hard to find good archival material. We had to dig into local news stations to find out who covered the team in different cities and states. That's probably what became the most challenging, to unearth the archives.
Do you have any tips for nonfiction filmmakers or documentarians?
Candis: First things first, are you passionate enough and are you in love with your subject enough? To me, that's the most important thing. I think when you have to make Chasing Ice and Chasing Coral, Jeff Orlowski is deeply and passionately in love with our environment. He's the right person to make those docs. I'm not the person to make Chasing Coral, but I am the right person to make a film about Black America and all that we've had to overcome. In crafting a nonfiction narrative, think: What doesn't the audience know that they should know? What hasn't the audience felt that they should see? I always come back to this question: Why do I care?
Other than 30 for 30, do you have any favorite sports documentaries? Also, what are some of your favorite films about Baltimore?
Candis: Hoop Dreams is in my all-time top five favorite films. It's right up there with Rocky and Goodfellas. I really love The Battered Bastards of Baseball. I was pleasantly surprised at how wonderful that doc was. And Baltimore? I mean, listen… The Wire is one of the greatest pieces of television ever made. I love that show. It's just very hard for the presentation of Baltimore. Baltimore is still trying to survive that presentation of the city. Growing up I loved Barry Levinson. Liberty Heights was one of my favorite movies. I was like, "Oh my god, he's from Baltimore and this is a Baltimore story." Like, I felt like I was experiencing Liberty Heights, but in my neighborhood.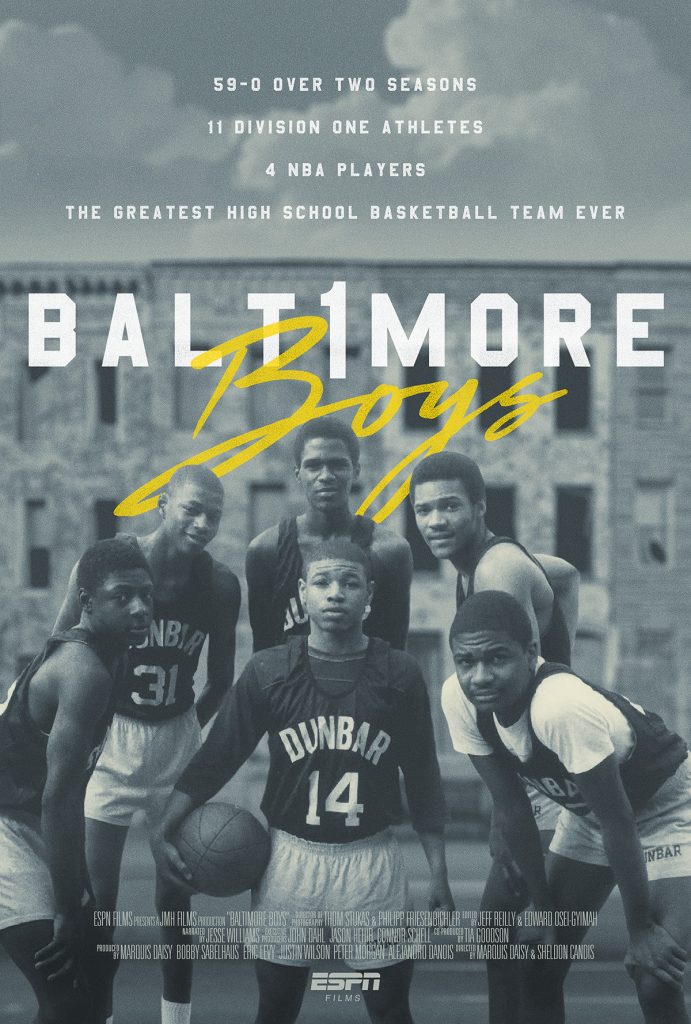 Baltimore Boys premieres tomorrow, Tuesday, August 8 at 8pm on ESPN. To learn more about Sheldon Candis, please check out his Twitter or visit his Fellow's page on Film Independent's website. To learn more about Film Independent's Artist Development programs, just click here.