Festival Diary, Day Four: From Diversity Speaks to The Female Brain
Each day through the end of the 2017 LA Film Festival, Film Independent blog correspondent Cortney Matz will be recording her experiences and offering an insider's perspective on the Festival.
DAY FOUR
It's the weekend! Day Four of the 2017 LA Film Festival is jam-packed with good stuff. While many parts of Southern California are doing typical weekend-y things like cleaning out the garage or going to brunch, I'm going to Culver City.
Saturday's schedule is yet another array of delights, starting with a screening of Future Filmmaker shorts from our city's ridiculously talented high school students and ending with the Festival's flat-out terrifying Nightfall section. I'm so tickled to be here and to get (sometimes literally) a front-row seat to some of the best indie films of the year, right as they're making their debut into the world at large. And of course, there's just nothing like the theater experience for a first-time watch!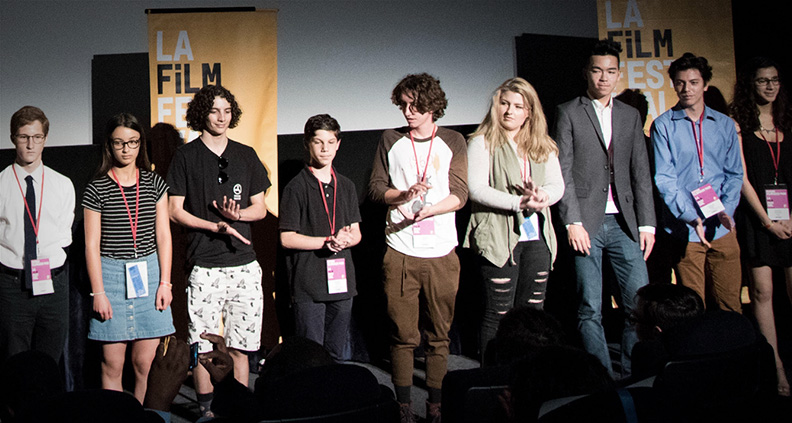 I have a few minutes between screenings, so I wander into the Festival Lounge to catch some R&R. Let's not forget: all this viewing-and-mingling is hard work. Aided by a couple rounds of cornhole and some board games like Connect Four, we take a break from the press lines and the rush lines and food lines to take some time to digest all that we've seen.
But! Let's go back to the Future Filmmakers screening this morning. What a fascinating collection of high school student films—several of which were written/directed/shot/edited by just one student, covering the gamut of topics from Dr. Seuss to teen drag queens.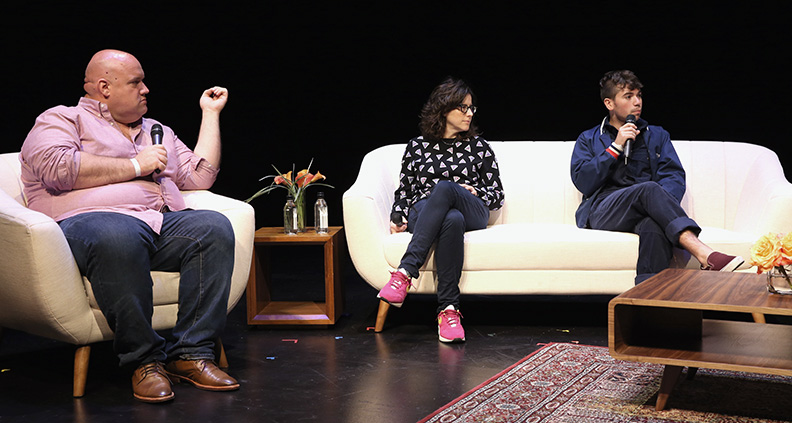 Also, Diversity Speaks! AKA a fascinating panel discussion series highlighting a variety of storyteller perspectives from underrepresented creators, all made available for FREE to festivalgoers like us. The opportunities for multi-ethnic, LGBTQ and female perspectives both in front of and behind the camera are fast-emerging through the world independent film—doesn't it just make you want to grab a pen and get started?
As costumed audience members traipse by en route to the free Moonrise Kingdom screening in celebration of Focus Features' 15th anniversary, we reflect on the Curious George documentary Monkey Business and the #SheToldMe female storyteller event.
Juxtaposing two films exploring masculine/feminine behavior, we see Shot Caller, a dark transformation story about a man in crisis, screening next to Whitney Cummings' directorial debut The Female Brain.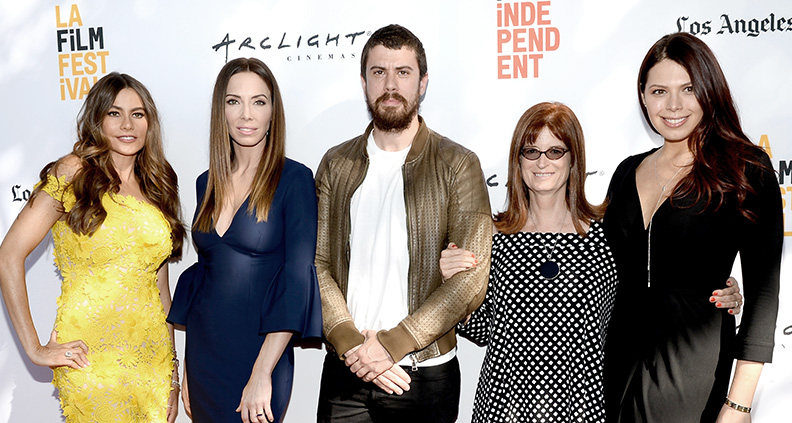 Cummings' adaptation of Louann Brizendine's nonfiction bestseller brings science and entertainment together in a kitschy and hilarious way—one that's entirely successful at driving home a powerful point: that women tend to be wired a certain way. Society has developed its own attitudes toward that wiring, but all perceived weakness is only the flipside of strength—a point that co-star Cecily Strong (Saturday Night Live) says "destroyed" her in the post-screening Q&A.
The Q&A is so engrossing, I realize I missed my next show. Sold out. But that's okay. Someone else can tell you about Izzy Gets the Fuck Across Town. This movie-watcher needs to shut her eyes for a while. After all, we're not even halfway there yet!
The 2017 LA Film Festival is currently underway, June 14—22, headquartered at the ArcLight Cinemas Culver City, with additional screenings at ArcLight Hollywood ArcLight Santa Monica, LACMA and The Theatre at Ace Hotel. Check out the Festival Guide here.
Stay tuned to our Twitter, Facebook and Instagram for the latest new additions and updates. And don't forget to subscribe to our YouTube channel for more exciting announcements. Tickets and passes are on sale now.
Sold out screenings? Get in with a Festival pass. In addition to screenings and special events (even when sold out) Festival passes provide entry to our super-fun Festival Lounge, featuring a 21+ hosted bar and the opportunity to rub shoulders with Festival filmmakers and other film industry professionals. Buy yours. Film Independent Members save up to 25%.
(Header, L-R: Kelvin Yu, Gloria Fan, Ally Maki, Jenny Yang, Phil Yu and Leonardo Nam speak onstage at Diversity Speaks during the 2017 LA Film Festival)