Festival Spotlight: Five Great Movies Helmed by Your Favorite Actors
But what I really want to do is direct. It's a common refrain among thespians, typically heard after one too many years spent dutifully taking orders from bossy "auteurs" who greedily get to call all the shots. It's understandable. Who wouldn't want to be the one in charge? Not to mention that many of our greatest directors started on the other side of the camera first—Clint Eastwood, Tom McCarthy, Sofia Coppola (The Godfather, Part III anyone?) And at the 2018 LA Film Festival this year, the multi-hyphenates have turned out in full force.
Two of the performers taking their turn in the director's chair at the Festival this year are longtime comedic performers with big ideas to share. One is a venerable fixture of English stage and screen, and one is mostly known as a filmmaker (okay, fine) but will still be a familiar face to TV-and-movie viewers. And one is a supremely talented writer-actor-director making her feature debut.
So the next time you see Rupert Everett, Ike Berinholtz, Paul Lieberstein, Peter Bogdanovich or Ann Raffaela Lupo doing their thing in their next starring roll, just know that hey can call "Action!" "Cut!" and "Lunch!" as good as anyone.
THE HAPPY PRINCE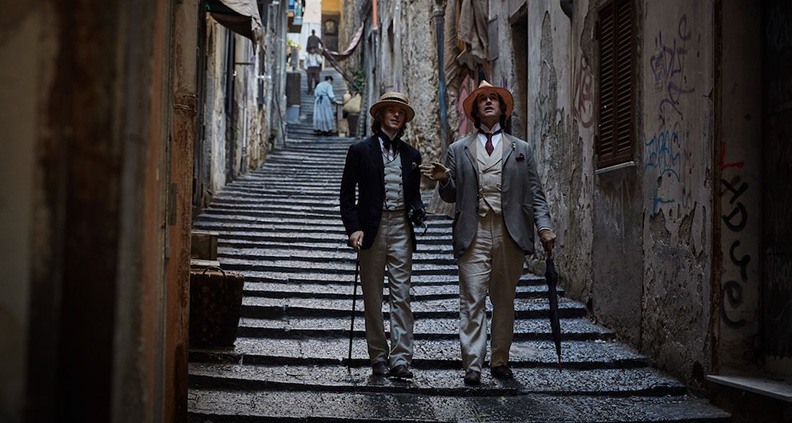 Why We're Excited:  The last days of Oscar Wilde—and the ghosts that haunted them—are vividly evoked in acclaimed actor Rupert Everett's directorial debut. Everett gives a career-defining performance as Wilde, physically and emotionally embodying the literary genius as he lives out his last days in exile in Europe. His body ailing and heavy, his mind spinning, he survives by falling back on the flamboyant irony and brilliant wit that defined him. As the film travels through Wilde's final act and journeys through England, France and Italy, desire and loyalty face off, the transience of lust is laid bare, and the true riches of love are revealed. (Drea Clark)
THE OATH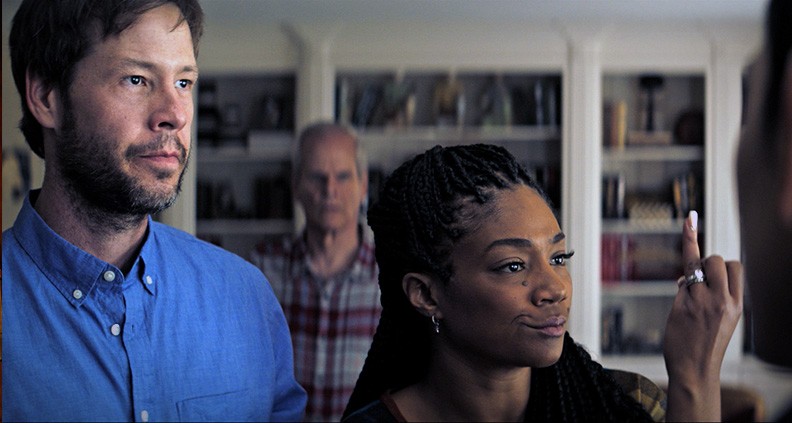 Why We're Excited: Chris and Kai are hosting his family for Thanksgiving. Their recognizably American checklist includes getting the turkey prepped, not making fun of his brother's girlfriend and of course, no talking politics. However, since there are only a few days left before a national deadline for citizens to voluntarily sign an oath pledging their allegiance to the country, Chris is finding that last rule a bit difficult. When two government agents show up saying they've received a tip that Chris is holding out on signing, family holiday tensions start to intensify considerably. Writer, director and star Ike Barinholtz skillfully melds comedic family beats with political rage, spiraling in a way that will resonate with many people who still travel home for the holidays. Tapping into a welcome manic energy that is as much Howard Beale as it is Clark Griswold, Barinholtz has crafted a barnstormer of a directorial debut. (Drea Clark)
THE SONG OF NECK AND BACK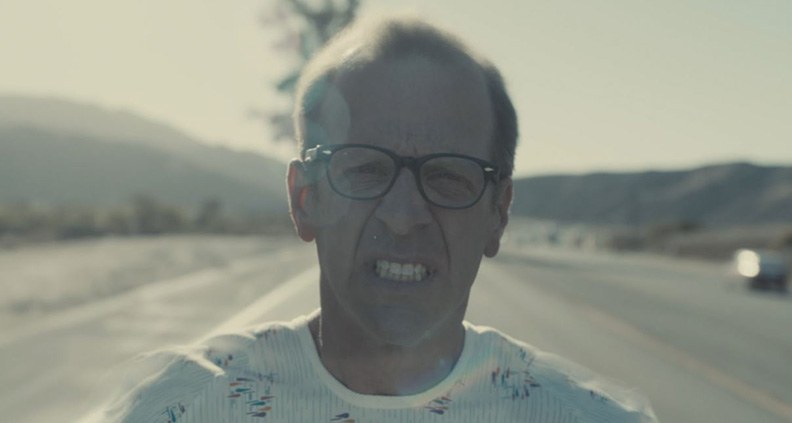 Why We're Excited: Fred Trolleycar winces his way through his days, suffering from chronic back pain that frequently immobilizes him. As a paralegal in his dismissive father's law firm, Fred is lorded over by an obnoxious younger attorney. His outlook starts to brighten when a new client arrives to start divorce proceedings—and unexpected sparks fly. On her recommendation, Fred seeks out less conventional treatment for his pain and finds himself lying face down on an acupuncturist's table. To their surprise, Fred's back begins to sing via the needles inserted along his spine, which is just the start of the unpredictable happenings coming his way. Writer, director and star Paul Lieberstein offers up an unusual hybrid in his directorial debut, artfully giving absurdity and banality equal measure. As the wincing Fred, whose resignation is pierced by occasional flares of a righteous need for something better, he's created an Everyman who is as unique as he is relatable. (Drea Clark)
THE GREAT BUSTER: A CELEBRATION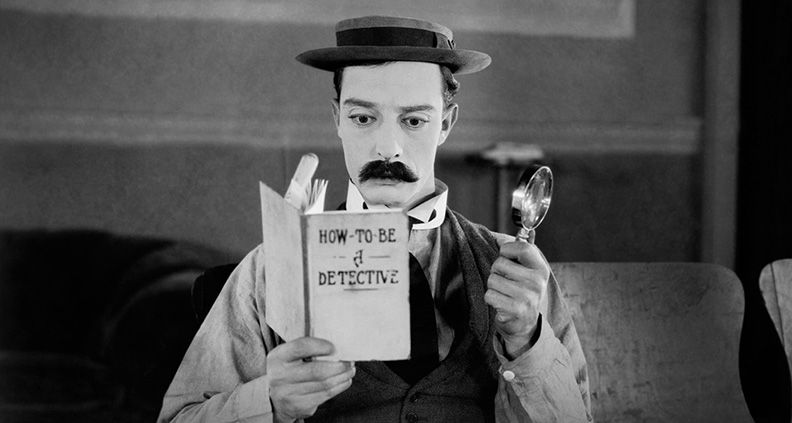 Why We're Excited: The Great Buster is Peter Bogdanovich's documentary tribute to one of the greatest—Buster Keaton. The son of Vaudeville performers, Keaton showed himself to be an incredibly gifted physical comedian. At 21, he met actor Roscoe "Fatty" Arbuckle and began his career in film by making several silent comedy shorts. Keaton was given his own production unit and would begin the creative period that produced Our Hospitality, The General, Sherlock Jr., and Steamboat Bill Jr. In 1928, Keaton would make the decision that he would later call the biggest mistake of his life—signing with MGM. Hamstrung by his lack of creative autonomy at MGM and facing the end of the silent era, Keaton fell into despair. But he never stopped working, and in 1959 won a Lifetime Achievement Academy Award for his body of work. He was incredibly moved by the honor because like many silent stars before him, he feared his early work had all been forgotten. (Jenn Wilson)
IN REALITY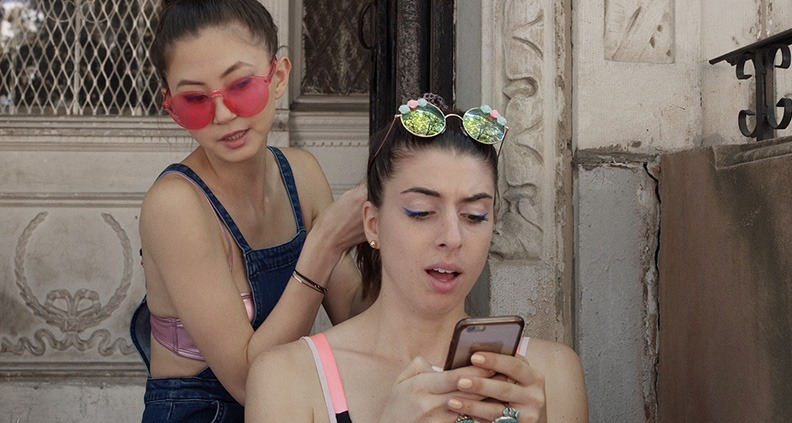 Why We're Excited: Despite boasting rich friendships and a creative job, young filmmaker Ann soon finds herself deep in a rabbit hole of unrequited love and looking for a way to climb out. Picking up a camera, she sets her sights inward to explore her evolution from hopeful romantic to heartbroken realist, analyzing the particulars of her relationship and neuroses in increasingly inventive ways. Directed by and starring Ann Raffaela Lupo, this feature debut blends autobiography, comedy and drama into an elaborate, eccentric world that manages to be as intensely relatable as it is one of a kind. Come for the recognizable confusion of the lovelorn, stay for Lupo's stylistic and relentlessly introspective new voice. (Drea Clark)
Hopefully you're lucky enough to attend the LA Film Festival in person. But if not, never fear! We've got you covered with exclusive clips and recaps so you can follow along from the comfort of your very own home:
The 2018 LA Film Festival is taking place September 20-28 at across the city. Catch more of our exclusive coverage on our blog and YouTube channel and be sure to keep up with the Festival on Twitter, Facebook and Instagram. To learn more about how to become a Member of Film Independent, click here.
Presenting Media Sponsor is Los Angeles Times. Official Host Venue is ArcLight Cinemas. Platinum Sponsors are American Airlines, EFILM | Deluxe, HBO and TikTok. The University Sponsor is Loyola Marymount University School of Film and Television. Official Screening Partner is Wallis Annenberg Center for the Performing Arts. Festival Supporters are Directors Guild of America, eTech Rentals, Kona Productions, TREETI and Visit Seattle. Festival Affiliates are 21st Century Fox Global Inclusion, ATK Audiotek, Konsonant Music, SAGindie and Writers Guild of America West. Additional support provided by National Endowment for the Arts. Stella Artois is the Official Beer. IMDbPro is the Official Industry Resource. CITI is the Official Credit Card. The LINE, NoMad Los Angeles and Freehand LA are the Official Hotel Partner. Essentia Water is the Official Water. Hillersden Estate Wines is the Official Wine. Getty Images is the Official Photographer.