Fifteen New Projects on the 'Fast Track' to a Theater or Watchlist Near You
It's hard to meet people. Just ask anyone whose thumbs are grotesquely overdeveloped from years of swiping left, or whose every piece of wardrobe is permanently snarled in the location of a nametag clip for industry mixers. Because whether for love, art or money, our desire (need!) to level up in our respective personal and professional situations is what drives us—even at our shyest—to reach out, engage, listen, sell and, in general, just let it all hang out.
For filmmakers eager to develop partnerships for the financing, production and distribution of their projects, no better forum exists for meeting potential champions and collaborators than Film Independent's Fast Track Film Finance Market—an intensive, four-day film financing marketplace connecting a select group of participants with established financiers, production companies, agents, managers and other industry pros with to power to make things happen.
Already underway, this year's Fast Track program boasts 15 individual projects—10 narrative features and five documentary features—covering a wide range of genre and subject matter, from MMA to music to the celestial status of Pluto.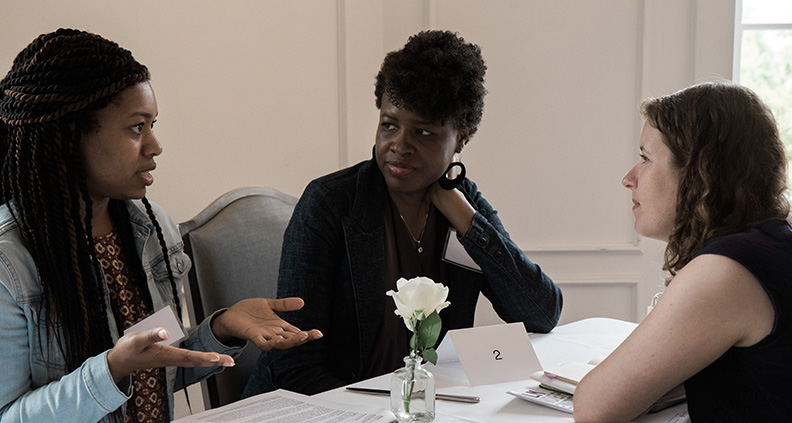 [quote]
Recent Fast Track projects of note include Bing Liu's 2019 Oscar-nominated doc Minding the Gap; Hikari's 2019 Berlinale-winning 27 Seconds; Kirill Mikhanovsky's Film Independent Spirit Award winner Give Me Liberty; Sundance favorite Nancy (Christina Choe); SXSW winner JINN (Nijla Mumin); and Tribeca winner United Skates (Dyana Winkler, Tina Brown). Other success stories include Songs My Brothers Taught Me (Chloé Zhao), Natural Selection (Robbie Pickering), Frozen River (Courtney Hunt) and more.
FICTION PROJECTS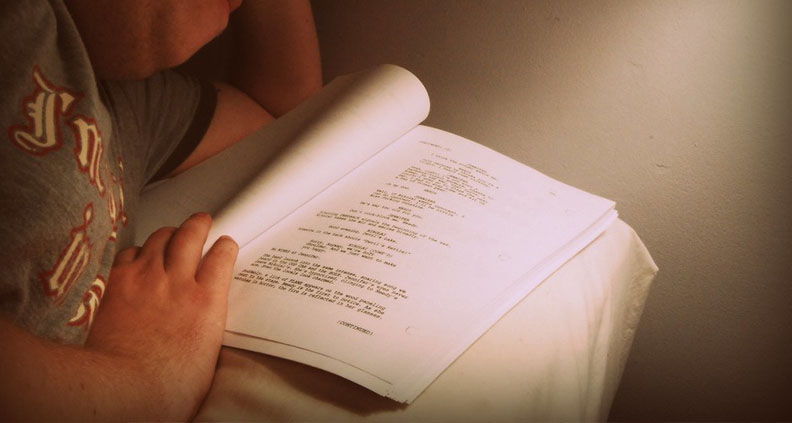 Here are this year's participating narrative feature projects:
Title: Alien Kulture
Writer/Director: Iesh Thapar
Producer: Sarah Seulki Oh
Logline: A British Indian youngster growing up during Margaret Thatcher's racially divided Britain, battles the conservative trappings of society and his insular-minded older brother, in order to pursue his musical dreams and unlikely punk-rock ambitions.
Title: Angel in Retrograde
Writer/Director: Miguel Angel Caballero
Producer: Ornella Jaramillo
Logline: After being diagnosed with retrograde amnesia, Angel—a husband and father—struggles to remember who he is. As memories of repressed feelings return, he realizes he's been living his entire life in the closet, leading to an encounter with Joshua, and estranged high school friend he was once in love with.
Title: The Cow of Queens
Writer/Director: Kate Marks
Producers: Krista Parris, Neda Armian
Logline: A dying dad (think Don Quixote) and his trusty daughter go on one last wild adventure to save a runaway cow from the Butcher, chasing it through the streets of Queens.
Title: Mama D'Lo
Writer/Director: Lauren Marsden
Producer: Robert Maylor
Logline: Deep in the Trinidadian jungle, a river is being choked to death by developers, and an old curse must be released in order to stop them.
Title: The Mesopotamian
Writer/Director: Esra Saydam
Producers: Gerry Kim, Alvaro R. Valente
Logline: Under the moons of Ramadan, a Muslim EMT works the chaotic fringes of NYC with her veteran partner. A chance encounter will spark an affair that will upend her world.
Title: Moving Bangladesh
Writer/Director: Nuhash Humayun
Producers: Arifur Rahman, Bijon Imtiaz
Logline: Sick of being stuck in traffic—and in life—a struggling middle-class Bangladeshi entrepreneur creates a motorcycle-based ridesharing app that may change transport in developing cities, such as Dhaka, forever but must first overcome his family's skepticism and a hostile political environment.
Title: Our Last Summer
Writer/Co-Director: Gary Jaffe
Co-Director: Katie Ennis
Producer: Emily McCann Lesser
Logline: Westchester, Summer 1991. When his gay uncle Ira returns home dying of complications from HIV/AIDS, closeted teenager Daniel Rosen travels a bumpy road to self-acceptance and first love.
Title: The Plutonians
Writer/Director: Tim Delaney
Producer: Shao Min Chew Chia
Logline: When the redefinition of "planet" threatens to demote Pluto, an insecure Pluto expert dives into a chaotic astronomy conference to save it, fearing irrelevancy without Pluto's reputation validating his work.
Title: Wild Animal
Writer/Director: Joseph Marconi
Producer: Lysette Urus
Logline: A young, transient MMA fighter is forces to choose between court-ordered Equine Therapy and the familiar path of self-destruction, after a traumatic brain injury threatens her promising career.
Title: Zagorohorror
Writer/Director: Cat Papadimitriou
Producer: Meaghan "Wilbs" Wilbur
Logline: Eva thinks her cousin Georgia's views on motherhood are regressive. Georgia thinks Eva's feminism is playing with fire. Their grandmother's remote mountain village in Greece thinks they're both ripe for the picking.
The Sloan Fast Track Grant, a $20,000 grant to support the production of a project that explores science and technology themes or characters in engaging and innovative ways, is awarded to Moving Bangladesh written and directed by Nuhash Humayun and produced by Arifur Rahman and Bijon Imtiaz.
"It's an honor," says Nuhash Humayun. "A heartfelt underdog story about a startup that goes from Dhaka's alleys to Silicon Valley, Moving Bangladesh captures how solving a local problem can become a global phenomenon."
NONFICTION PROJECTS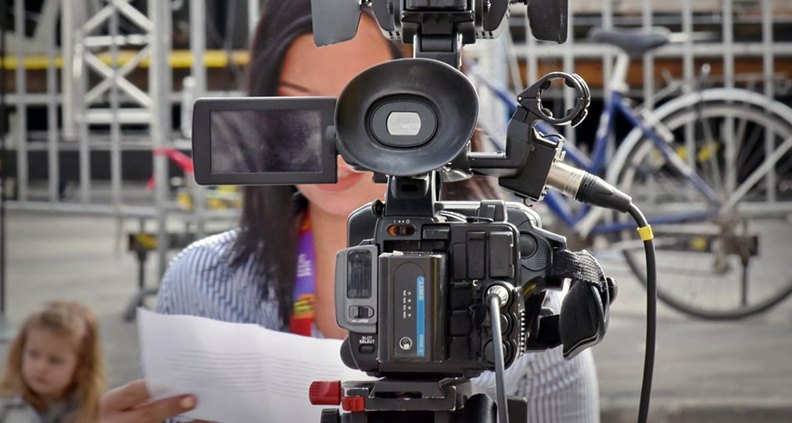 Now, here are this year's participating documentary feature projects:
Title: Dusty & Stones
Director: Jesse Rudoy
Producer: Melissa Adeyemo
Logline: Two struggling country music singers from the tiny African Kingdom of Swaziland journey to Texas determined to win big at a battle of the bands and turn their careers around.
Title: Joybubbles
Director/Producer: Rachael Morrison
Producer: Sarah Winshall
Logline: Joybubbles tells the amazing story of Joe Engressia (aka Joybubbles), a blind genius who discovered he could hack into the analogue telephone system by whistling a magic tone.
Title: Nurse Unseen
Director: Michele Josue
Producers: Carlo Velayo, Jhett Tolentino
Logline: Nurse Unseen explores the little-known history and humanity of the unsung Filipino nurses risking their lives on the frontlines of a pandemic, thousands of miles from home.
Title: Philly on Fire
Director: Ross Rockow
Producers: Shannon Kring, Tommy Walker
Logline: Told by those who lived it, Philly on Fire is the unknown story of May 13, 1985, when Philadelphia—the Birthplace of America and the City of Brotherly Love—became the City that Bombed Itself.
Title: Untitled Sam and Omar Project
Director: Nadav Kurtz
Producer: Diane Quan
Logline: Omar Bader was only eight years old when his father Sam, a film producer, was sentenced to 24 years in prison. Now 23 and struggling under the weight of his father's long absence, Sam attempts to help Omar summon the courage to pursue his artistic dreams through a creative collaboration.
A select list of Industry participants include representatives from: 30West, A24, Amazon Studios, Andrew Lauren Productions, Astrakan Film AB, Bankside Films, Big Swing Productions, Black Bear Pictures, CAA, Cinetic Media, Cold Iron Pictures, DECAL, Dogwoof, dragonfly films GmbH, Early Bird Films, Emily Schweber Casting, Endeavor Content, Fit Via Vi, Gersh Agency, The Gotham Film & Media Institute (formerly IFP), Hulu, ICM Partners, Impact Partners, International Documentary Association, Kindred Spirit, Ley Line Entertainment, Lionsgate, Luma Pictures, MACRO, Marginal MediaWorks, Maven Screen Media, Mosaic, MUBI, NEON, Paramount Players, Participant, Pulse Films, Rain Management Group, Redefine Entertainment, Rhino Films, Roadside Attractions, Scythia Films / Stellar Citizens, Searchlight Pictures, Seaview Productions, SFFILM, Seine Pictures, Sight Unseen Pictures, Special Thanks, Storm City Films, Sundance Institute, T-Street, Tango Entertainment, TriStar, Untitled Entertainment, UTA, Utopia, The Venice International Film Festival, Verve Talent & Literary Agency, Visit Films, Warner Bros. Television, and Whitewater Films.
Film Independent promotes unique independent voices by helping filmmakers create and advance new work. To become a Member of Film Independent, just click here. To support us with a donation, click here.
More Film Independent…