Film Independent's Impact in 2019
For filmmakers, critics, industry types and even civilian cineastes, the rush to close out the 2010s has resulted in bevvy of end-of-decade best-of lists, remembrances and appreciations. Looking back at all of the tremendous work produced over the last 10 years, it's easy to see just how much we both make and watch movies has greatly changed in such a (comparatively) brief period of time—through big studio mega-mergers and the rise of streaming services both ultra-broad and hyper-niche, to the rise of boutique distributors and exhibitors for whom risk and experimentation are anything but a dirty word.
Film Independent of course has been there every step of way, advancing, expanding and evolving its mission to support inclusion, innovation and uniqueness of vision among visual storytellers. And 2019 was a banner year for the organization—a fact you can read all about in our yearly impact report. And though we strive to be as thrifty and budget-conscious as the moviemakers we support, it takes a lot to keep our programs and resources humming—which is where you come in. If you love film as much as we do, consider making a year-end tax-deductible donation to Film Independent today.
All donations through December 31 will go even further with a $10,000 matching gift from one of our wonderful Fi Board Members. And like we said: these are tax deductible. Still undecided? Here's what Film Independent did in 2019:
PROGRAMS & PROGRAMMING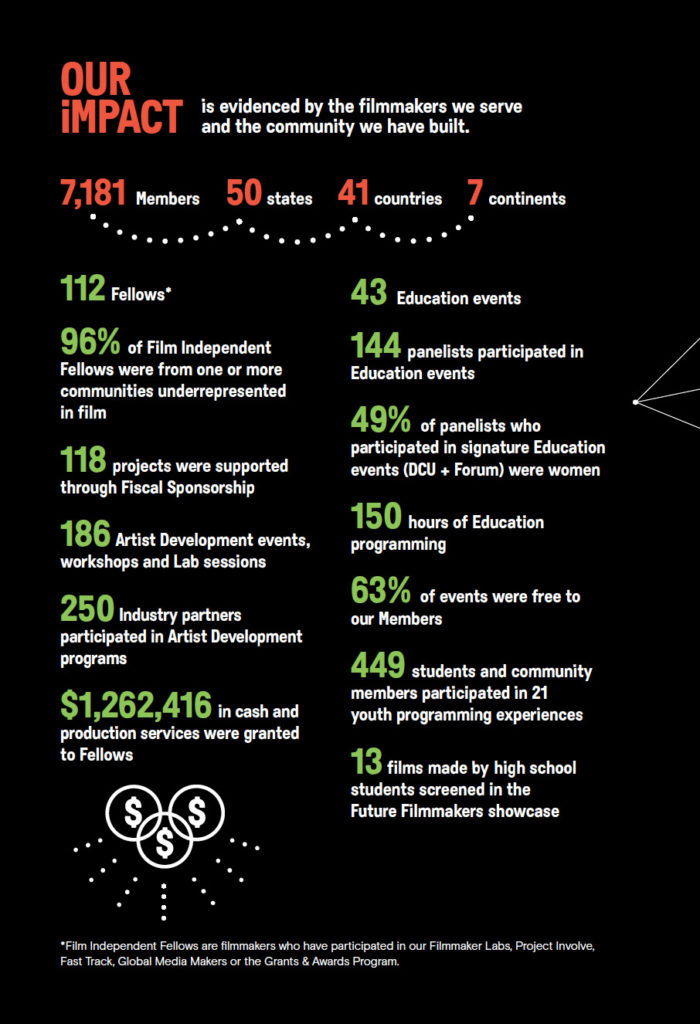 This year, Film Independent's Artist Development programs continued to grow by leaps and bounds, domestically as well as internationally—our Global Media Makers program now serves filmmakers in 15 countries throughout South Asia as well as the Arab world and Turkey. Not to mention the fact that in 2019, Film Independent awarded over $1,200,000 (!) in grants.
WHO WE ARE, WHO WE REACH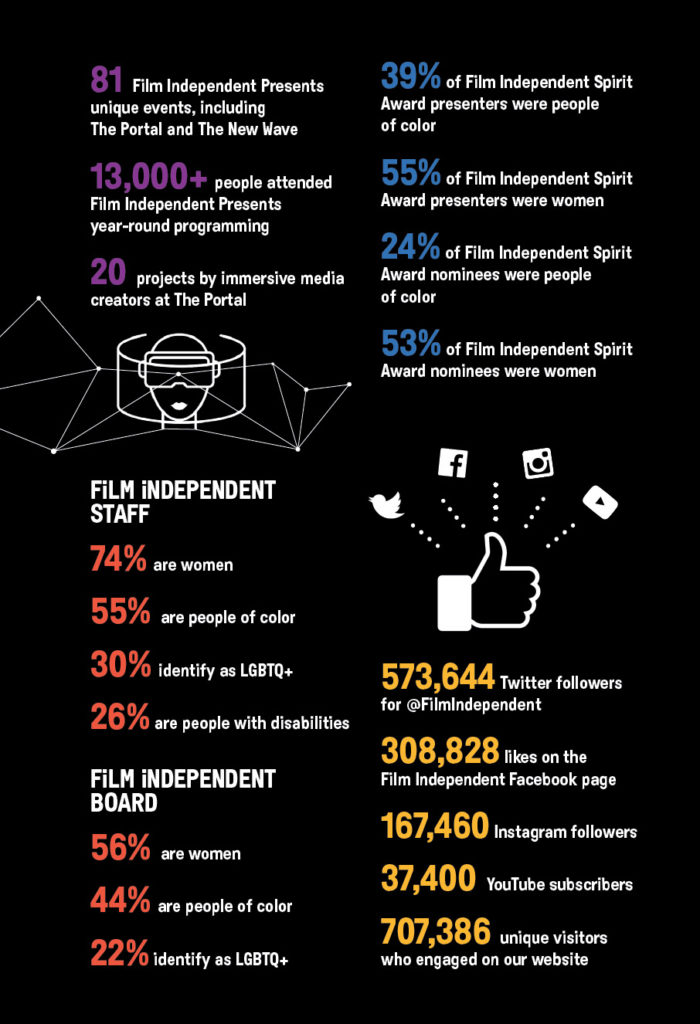 Put simply, we're film lovers and filmmakers—just like you. Watching our shared film community grow, thrive and conquer is pretty much what we're all about. And we try and champion film all sorts of different ways, from Artist Development to unique programming events, including Fi Presents, the Film Independent Forum, Directors Close-Up, The New Wave and The Portal.
SUPPORT FILM (INDEPENDENT)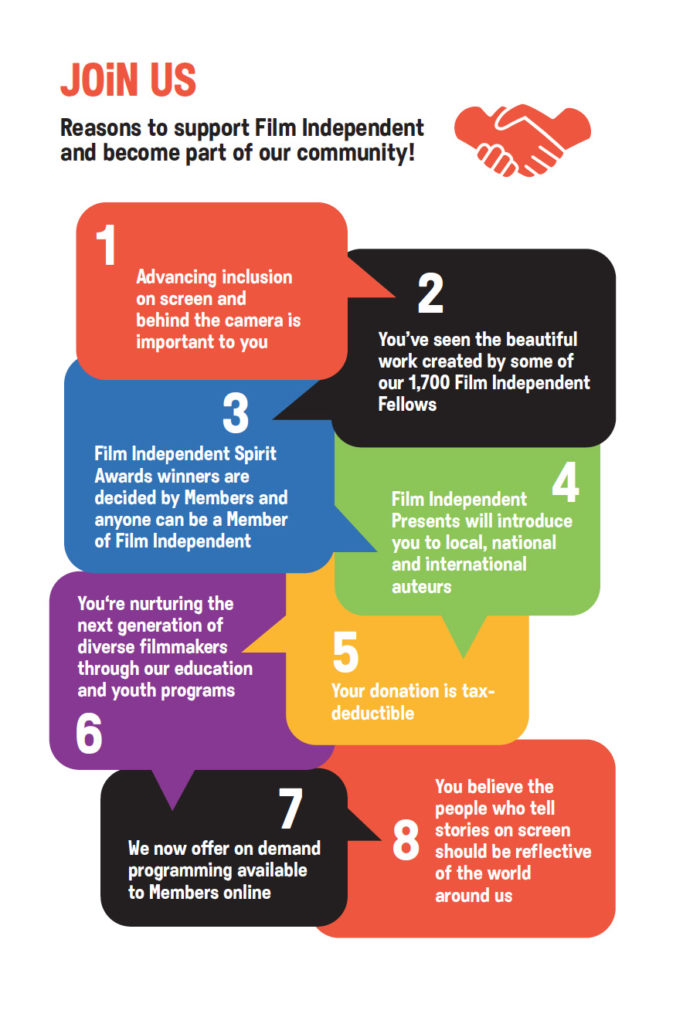 There are many ways to support Film Independent. Donations, of course, are one way. You could become a Member (including Spirit Awards voting privileges) You could just come to one of our events— a screening, Live Read, Education event, you name it. Or even just follow us on social media (although you might suffer from too much FOMO if that's all you're doing.)
So thank you for all of your support over this last year—and decade—as well as for your continued support in the decade to come. It's impossible to predict where film might be headed. But wherever it is, let's be the ones leading it there.
Support Film Independent…