Fiscal Spotlight: A Pride Month Round-Up of Three Bite-Sized Queer Sex Stories
If you've heard a shambolic percussion rattle echo across the Great Plains recently, do not be alarmed. Those are merely the desultory remains of Anita Bryant whirlybirding against the lead-lined insides of her rococo vampire coffin at the ushering in of yet another Pride Month. But the annual month-long celebration of queerness isn't just about cynically rolling one's eyes at the newly-refreshed-and-rainbow-ized corporate logos sprouting up on social media. As good-guy ally and country-rock troubadour Jason Isbell tweeted last week: "Pride. Victory of the human spirit and the only antidote to the poison of shame." Or, in other words: slay all day.
This month's Fiscal Spotlight column is looking at three short narrative projects about complicated, fractured or otherwise incomplete gay relationships–sex of course being an inextricable element of the drama dynamics. Here we have stories of fractured relationships on the tentative road to recovery, fleeting encounters perhaps resulting in an irrevocable mortal ending, and a union of spirits that isn't exactly what it may seem.
These films are all are supported by Film Independent's Fiscal Sponsorship program, which enables filmmakers to solicit tax-deductible donations and seek organizational grants in partnership with Film Independent. Here's how:
June's featured projects are Tri-County, Masclooking and Boyfriends. Read on to learn more about each project and how to support…
TRI-COUNTY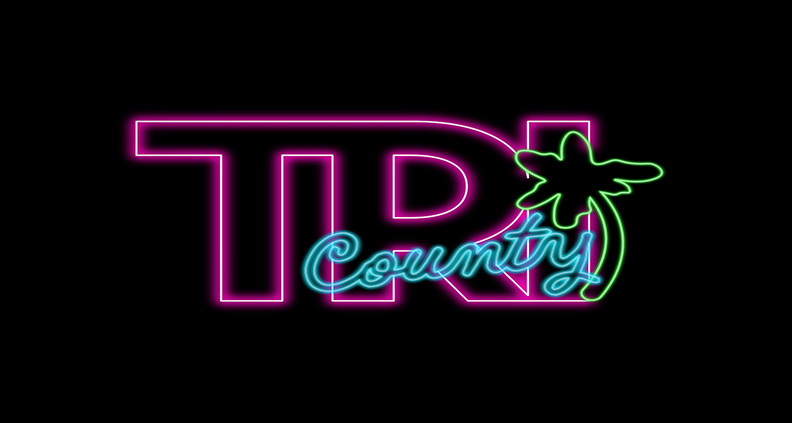 Project type: Narrative Short
Project status: Development
Writer: Gerard Shaka
Director: Brook Karner
Producer: Ayana Jones
About the project: A chaotically-ambitious gay in South Florida ignores the warnings of his friends and family, who are worried about him talking to his ex-fiancé again–but he lies to them to cover up  the toxic attachment he has to the love of his life. Cameron is in his car working on a project. Later, Cameron rushes out later to meet Garth, his ex-fiance. They're at Garth's software developer job to meet with the bosses about a new videogame proposal. It's a little awkward now that they have "clear boundaries," but they get through the meeting. The bosses are interested. Cameron attends his last class in grad school, giving a presentation for his thesis project, a sci-fi novel, edited by his best friend, Monica, who aims to be his manager. Monica warns Cameron about Garth, but he says everything's okay. They eventually meet up with their friend Neil, get high and end up at a bar. After a night of fun, Cameron's off to bed. At 3am, Cameron gets a text from Garth. Immediately, he's at Garth's place, and they're having sex. They've been having sex for three months now, hiding it from everyone. But this time, Garth stops, asking Cameron to take him back. Cameron turns him down, running out and back to the car. In the car, Cameron wipes his tears and smirks. He wanted this the entire time. But now he'll have Garth back on his terms… right?
Meet the filmmakers: To learn more about Tri-County including how to support the project, click here. Writer Gerard Shaka is a gay, Bahamian-American filmmaker and actor who's spent most of his life between Nassau, The Bahamas and Ft. Lauderdale, Florida. Driven by his desire to create stories that depict beautiful black and queer life, Shaka's work centers on quirky characters with dark and tumultuous pasts, looking at how they push through to better the future while questioning ideologies and structures. Director Brook Le Karner is a transmasculine genderqueer filmmaker who expresses his worldview through themes of absurdity with comical contemplation on the paradox of the Self. Born and raised in the suburbia of Southwest Miami, Karner studied Film Production at Florida State University. Since graduating with their MFA, he has moved to Los Angeles to continue working in the film industry.
MASCLOOKING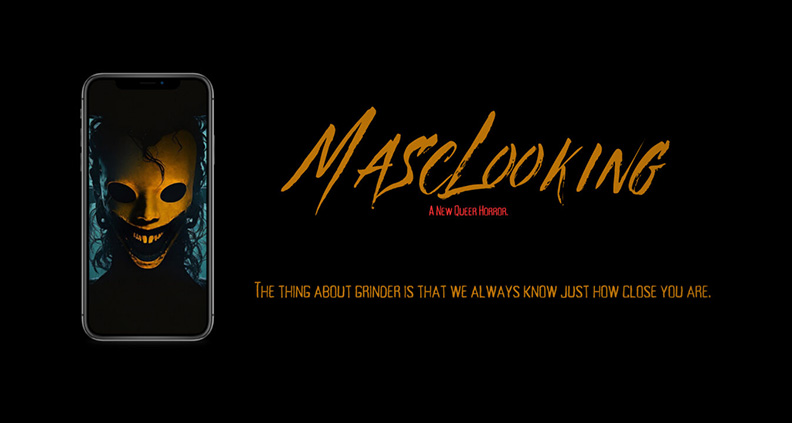 Project type: Narrative Short
Project status: Development
Writer/Director: Jonathan Hammond
Producer: Regina Pigsley
About the project: Our story involves Luke, a young man who uses a dating app on his phone in search of an evening of romance. Instead of Mr. Right, however, Luke connects with someone–or something–more sinister…
Meet the filmmakers: To learn more about Masclooking including how to support the project, click here. Filmmaker Jonathan Hammond is  a two-time Emmy-nominated writer/director. As a documentarian, he is the co-recipient of grants from the National Endowment for the Arts and the Joan B. Kroc Institute for Peace and Justice, as well as a two-time recipient of the KPBS Explorer Program. As a narrative filmmaker, Hammond is the two-time consecutive winner of the Film Con Challenge and winner of the San Diego Film Award for Best Writing and the WOMAS prize for Best Screenplay. Hammond has won dozens of short film awards. His most recent short film, We All Die Alone, played over 30 film festivals. In 2016, he won the Best Writing Award at the San Diego Fringe Festival. In 2020, his work was selected for the New Playwrights Festival at the world-famous The Old Globe Theater in San Diego.
BOYFRIENDS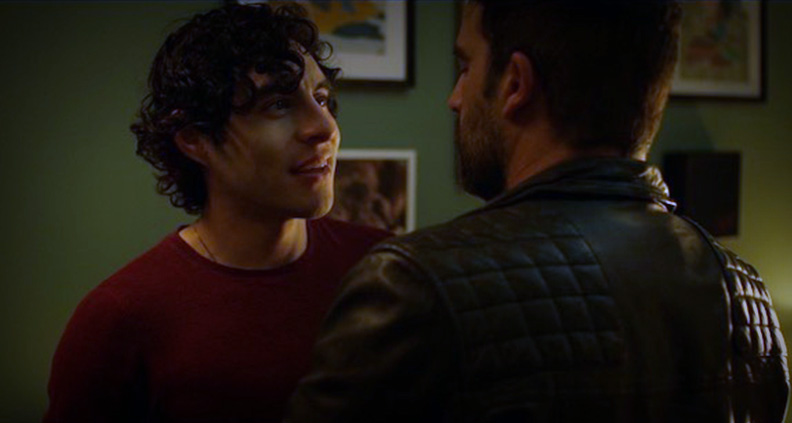 Project type: Narrative Short
Project status: Development
Writer/Executive Producer: Adam Guerino
Producer/Composer: Aaron Benham
Director/Editor: C.J. Arellano
About the project: Billy passionately welcomes his longtime boyfriend back home in a bittersweet showing of the desperate things we do to find intimacy. Billy eagerly checks his phone and paces in his apartment when "Kevin BF" texts; he's home. Kissing leads to an intense albeit clumsy sex scene that ends with declarations of love. Afterwards, Kevin asks if it's okay for him to use Billy's bathroom. A strange ask, considering Kevin supposedly lives there. We flash back to earlier that day where Kevin explains to his coworker Gale that he met a sexy man online who wanted to roleplay sex "Boyfriends," pretending that they're in a long term relationship. After Gale comments that it doesn't seem like something relationship-oriented Billy would do, we return to the bedroom. Kevin leaves the bathroom and instead of climbing back into bed, he starts to get dressed. We can tell that even though it was pretend, Billy was hoping for something more. As Kevin finishes getting dressed, he asks if they can do it again sometime. Billy optimistically agrees and Kevin suggests trying a doctor and patient scenario next time. After Kevin leaves, Billy lays in his lover's bed, feeling more alone than if he had never shared it.
Meet the filmmakers: To learn more about Boyfriends including how to support the project, click here. Writer/Executive Producer Adam Guerino is a writer, standup comedian and event producer. He has been called a "comedian-producer-genius" by The Chicago Reader and has penned everything from award winning short movies, staged theatrical productions, to a comic strip and a dating column. Director and Editor C.J. Arellano tells empathy-driven stories that center underrepresented voices. His screenplay The Ampersand Inn won First Place at the New York International Screenplay Awards in May 2022. His short Griffica won several awards in 2021, including Best Director at the Artists' Forum Festival of the Moving Image and the Audience Award for Best Horror Short at Out on Film: Atlanta's LGBTQ+ Festival. 
Learn more about Fiscal Sponsorship, including its benefits and eligibility requirements, by visiting our website. Check out our Sponsored Projects page to see the projects are currently being supported.
Celebrating 30 years, Film Independent Artist Development promotes unique independent voices by helping filmmakers create and advance new work. Become a Member of Film Independent today. Support us with a donation here.
More Film Independent…
(Header: Boyfriends)