Fiscal Spotlight: Three Feature Film Debuts from Deeply Driven Writer-Directors
As a writer/director, making your first foray into feature filmmaking can be pretty goddamned terrifying. Any mistakes made in your screenplay will only amplify and congeal as they cascade through the production workflow—your lofty ideas imperiled at every turn by financial and logistical realities, not to mention the fact that every step of the process is designed to make you feel like an amateur, imposter and idiot. It's been said of James Cameron that the Avatar filmmaker can step onto any set in any role and immediately do the job better than whoever was previously doing. Well… trust us: this is the exception.
In fact, most first-time feature auteurs are only qualified to be on set for one reason: they're the only person in the world who knows what their movie looks and sounds like. But whatever the case, freshmen moviemakers can generally use all the help they can get. In this month's Fiscal Spotlight column, we're showing off three deeply personal cinematic visions, each of which marks the full-length debuts of their writer/directors—two in development, one in the can.
As always, these films are being supported by Film Independent's Fiscal Sponsorship program, enabling filmmakers to solicit tax-deductible donations and organizational grants in partnership with Film Independent. Here's how:
June's featured projects are Baby Tooth, Stranger and Outbound. Read on to learn more about each film and how you can lent their makers your support…
BABY TOOTH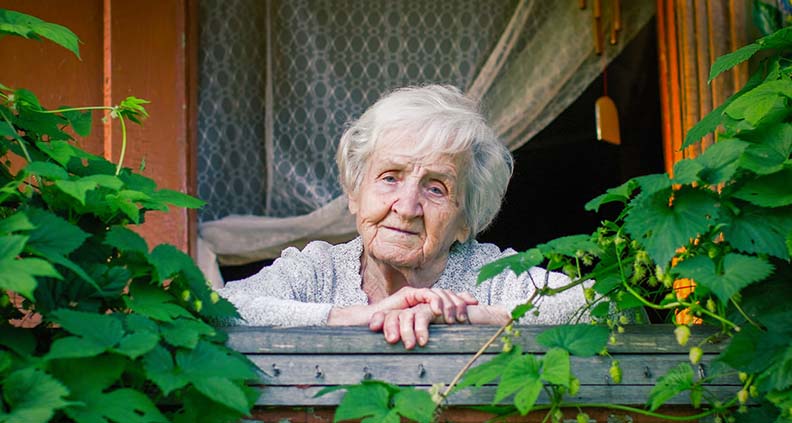 Project type: Narrative Feature
Project status: Development
Writer/Director: Drew Lewis Brown
Executive Producer: Trey McIntyre
About the project: A young man returns to his rural Florida hometown to provide support for his dying grandmother and reconnect with the family he left behind. Jude, an insecure young actor, labors at an Orlando theme park and covets a big promotion. When he receives a call that his bedridden grandmother has developed a mysterious skin ulcer, he returns to his rural hometown to provide support for Grandma's caregivers—Jude's dismissive mother and resentful sister—before the family reaches their breaking point.
Meet the filmmakers: To learn more about Baby Tooth including how to support the project, click here. Filmmaker Drew Lewis Brown earned a Bachelor of Fine Arts in Digital Filmmaking from The Art Institute of Jacksonville where he later returned as an adjunct professor of writing and directing. For his thesis film, Drew was awarded a Student Academy Award from The Academy of Motion Picture Arts & Sciences. He has written, produced and directed a variety of films and digital content surrounding topics of gender expression, sexual identity and social issues in the American south. The Jacksonville Mayor's Office selected Drew as a recipient of the Rising Star Award for outstanding contributions and achievements in Jacksonville's Film and Television Industry.
STRANGER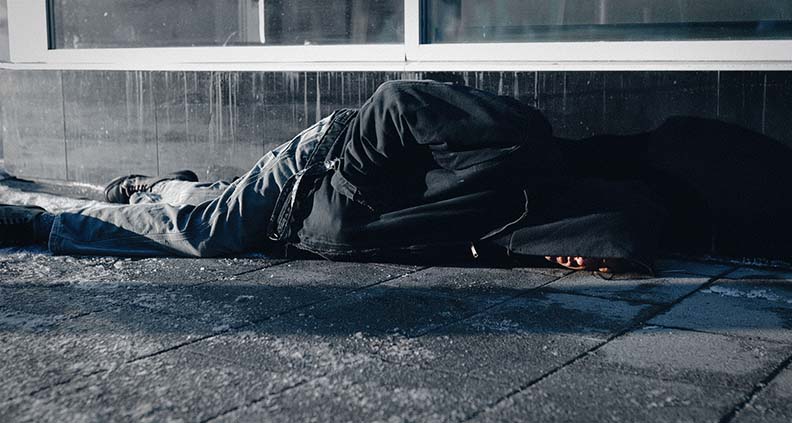 Project type: Narrative Feature
Project status: Development
Writer/Director: Jiin F. Chang
Producer: Bright Chang
About the project: A runaway man returns to Alaska to visit his ailing mother amidst a family rift, leading to an unexpected entanglement with the homeless community and the revelation of a long-buried family secret that threatens to upend his entire life. After leaving Alaska in an effort to escape a traumatic incident involving his older brother Doug, Guy decides to come home after receiving a call from the hospital about his ill mom. Upon his return, a long-buried family tension is swept up. In a strange twist of fate, he becomes entangled with Denali, an enigmatic woman in the world of homelessness, who introduces him to an unfamiliar community that holds the secret of his own fractured family. Little does Guy know, Denali is actually Doug's ex-lover, and she has an ulterior motive for getting close to Guy. Despite the conflict Denali causes, Guy becomes ensnared by her motives. Oblivious to the circumstances and not on good terms with his brother, Guy works towards the family secret that has long made him a stranger towards himself. As he delves deeper into his family past, he uncovers a web of secrets that cast doubt on everything he thought he knew about himself and his kin.
Meet the filmmakers: To learn more about Stranger including how to support the project, click here. Filmmaker Jiin F. Chang, born into a Taiwanese household, gained worldly experiences through his family's moves to different countries. He pursued Fine Art programs in Taiwan and the UK, developing a strong visual sensitivity. Using painting and photography, he tells stories through images, a universal language. His graduation portfolio received eight Regional and two National Gold Medals from The Scholastic Art & Writing Awards. In 2017, Jiin's family relocated to Alaska, where he discovered his passion for filmmaking, the seventh art that allows him to express his true voice. His directorial debut, the short film Sean with a Young Smile, earned recognition from the National Academy of Television Arts & Sciences with Best Fictional Story and Best Director at the Two Oceans Film Festival. He has since directed several award-winning short films, including In The Frontier the Flower Is Quiet (2019), J'ai Tué Vincent (2019), and Reversal (2021). Inspired by his relationship with Alaska and his quest for identity, Jiin spent the past three years developing his first feature-length screenplay.
OUTBOUND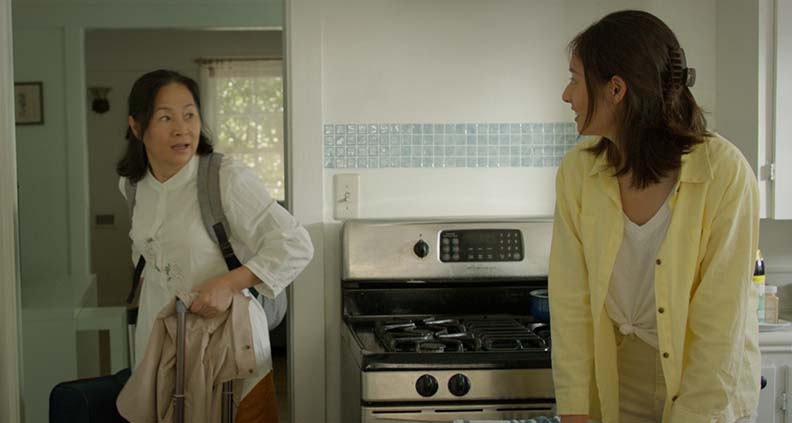 Project type: Narrative Feature
Project status: Post Production
Writer/Director: Ziyao Liu
Producers: Laura Scarano, Sophie Changhui Shi
About the project: Attempting to fulfill the dying wish of her father, a Chinese marine biologist reunites with her mother in the U.S. and embarks on a road trip up the Pacific coast, mending their seemingly irreconcilable gap. Unable to attend her father's funeral in China due to her pending visa status, Lei (late 20s, Chinese) reunites with her mother Pan (50s, Chinese) in the U.S. to fulfill his dying wish to see whales in person. Upon Pan's arrival, Lei tries to convince her to fly to Seattle with a secret agenda—to attend an interview that may allow her to keep her visa. However, Pan refuses to fly, so their drive begins. On the road, past arguments and secrets surface while another secret is brewing–Lei might be pregnant. To add to the contention, Pan experiences a near-death allergy the night before the interview. Put off by Lei's curt translations with the doctor, Pan has a dramatic outburst until she accidentally finds a pregnancy test in Lei's pocket. Just as things couldn't be worse, they get a flat tire. Facing the same dilemma of traveling to her father's funeral, future vs. family, Lei needs to reconsider her priorities and what it means to be together and apart before making another decision she might regret.
Meet the filmmakers: To learn more about Outbound including how to support the project, click here. Filmmaker Ziyao Liu is a Chinese writer/director/editor based on earth. Being a transplant from the "West Virginia" of China and now living in LA, she creates compelling narratives of a personal nature that finds humor in the absurdity of existence to generate empathy for the collective human experience beyond language and cultural barriers. She is a current Directing MFA candidate at UCLA, where she was awarded the Delia Salvi Memorial Award and the Motion Picture Association of America Award. She was selected to participate in the 2023 CBS Leadership Pipeline Challenge, 2021 Armed with a Camera Fellowship x Visual Communications, 2020 Voices with Impact x Art with Impact, and 2020 CAMERAderie Initiative x Women in Media. Her work has been screened at multiple Academy-qualifying film festivals and worldwide.
Learn more about Fiscal Sponsorship, including its benefits and eligibility requirements, by visiting our website. Check out our Sponsored Projects page to see the projects are currently being supported.
Celebrating 30 years, Film Independent Artist Development promotes unique independent voices by helping filmmakers create and advance new work. Become a Member of Film Independent today. Support us with a donation here.
Keep up with Film Independent…
(Header: Stranger)