Fiscal Spotlight: Two Projects that Rock and One That Rolls
Welcome to #FiscalSpotlight, a special monthly round up of projects—at all stages of production—working their way through Film Independent's Fiscal Sponsorship pipeline.
***
Any two-bit screenwriting guru will tell you: strong characters are built from intention. A character must want something and take action to obtain it. This action can take a variety of forms, but one of them that works best onscreen is motion; people going from one place to another in search of something, or in order to reinvent themselves. And that's certainly the case with this month's Fiscal Spotlight projects—with two stories that rock and one that rolls.
All three of these films are narrative features. The first two focus on characters that hope to use music as a vehicle for larger change—one personal, one political. Our third story is equally infused with themes of shifting identity and expression, but the tools here are bowling balls and disinfected scuff-free shoes, not guitars or microphones. That's right: two music movies and one about a community centered on a queer bowling league. And either way, these tales move.
All three projects have taken advantage of our Fiscal Sponsorship program, a way to use Film Independent's own 501(c)3 nonprofit status to obtain institutional grants and tax-deductible donations. Here's how it works:
This month's films are Snake River, Juke Box Hero and Death and Bowling. To learn more, just keep reading…
SNAKE RIVER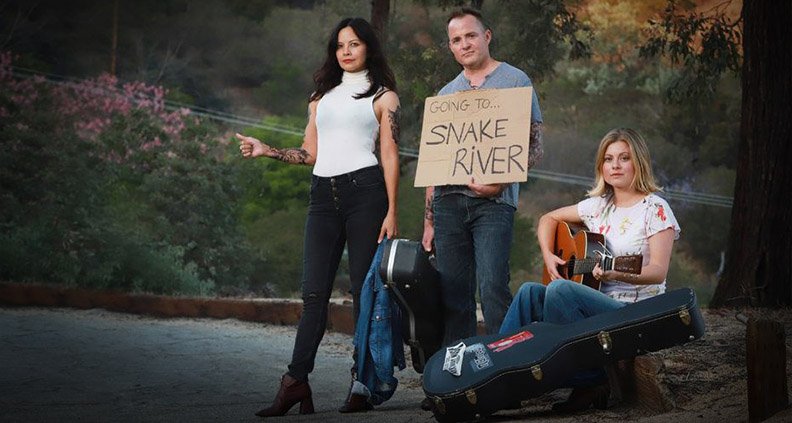 Director/Writer/Producer: Bobby Field
Producer: Ashley Krick
Status: Development
Project type: Narrative Feature
Suffocating in the monotony of small-town life and going nowhere fast, Luke watches his hometown band—and life as he knows it—crumble, as his longtime best friend Scotty moves on. With no future in sight, Luke's depression plunges even deeper with the return of his ex who unloads some unexpected complications. Desperate, he turns to the only person he has left: Natalie, his childhood friend… and Scotty's girlfriend. With shadows from his past weighing him down, Luke embarks on a quest that will change his life and his music, forever. Driven by its powerfully moving original soundtrack, Snake River portrays a difficult and honest journey of the human spirit, taking us across deep divides most of us fear crossing.
To learn more about Snake River, including how to support the project, click here. Filmmaker Bobby Field spent his teenage years in Miami, Florida studying the classical guitar and singing in a speed metal band. He relocated to San Diego, CA and was bitten by the acting bug. He made the move to Los Angeles and a series of leading roles in independent films followed. Bobby wrote, produced and starred in the feature comedy Guy in Row Five, which has garnered numerous awards on the film festival circuit, and is set for a worldwide release in 2019.
JUKE BOX HERO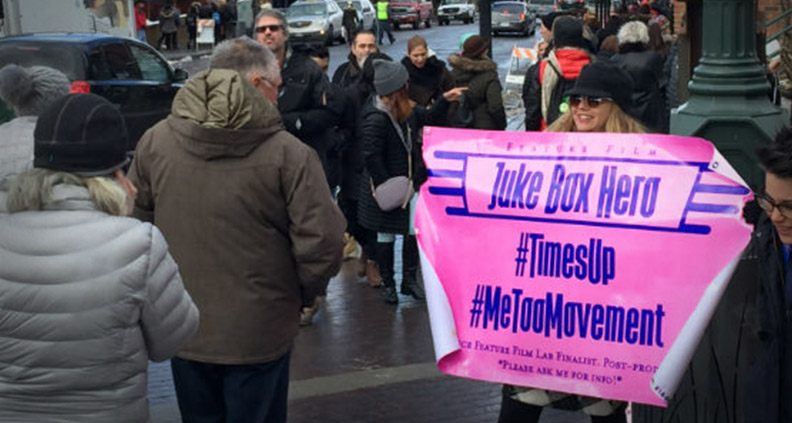 Writer/Director: Shero
Writer: Christopher Kawika Brown
Status: Post-Production
Project type: Narrative Feature
This "#metoo"-era film is a visceral and psychological '80s rock-and-roll drama tapping into latent fears in our society that both attract and repel. Juke Box Hero portrays the unlikely companionship of Kiva Jade, an alluring and brazen musician driven to become a multi-platinum superstar in the counter-culture world of rock, and Allan Crossley, a humble nursing home caregiver with a golden heart. The film explores psychological and physical abuse in a lonely young man who reaches out with misdirected attempts at self-expression and genuine acts of kindness. He longs to connect with brunette rock goddess Jade, while her own muddled regression into past abuse leaves a wall between them. At times attracted to each other and sharing moments of happiness, they progress further along into dangerous and uncharted territory until each of their lives collapses. As inner resources dwindle and outside support fails, they're forced into the waiting arms of the judicial and mental healthcare establishments to abandon their notions of normal life, relying on systems they don't understand for survival. The potent and complex forces that propel their lives potentially become the crucible for the precarious passage into adulthood.
To learn more about Juke Box Hero, including how to support the project, click here. Writer/Director Shero is an AFI Directing Workshop for Women finalist and Panavision New Filmmaker Grant recipient. Juke Box Hero is a two-time Sundance Film Lab finalist. Writer Christopher Kawika Brown is a graduate of Washington State University, where he split time studying materials science and journalism while dabbling in crime and punishment. He currently teaches Hawaiian culture in Paris, and is publishing a collection of essays.
DEATH AND BOWLING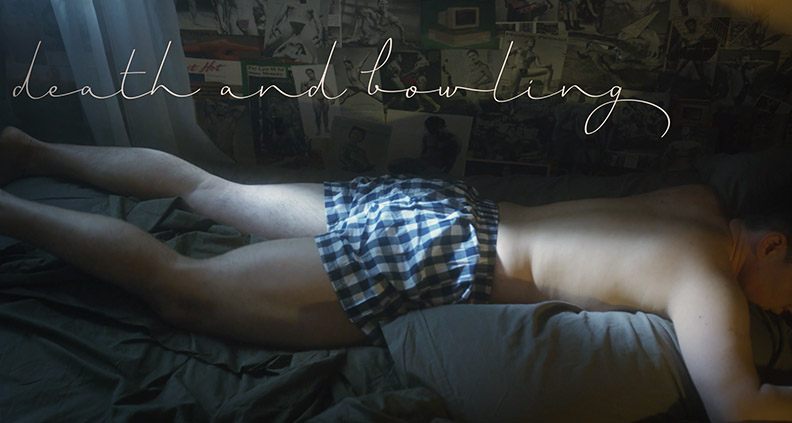 Writer/Director/Editor: Lyle Kash
Producer/First AD: Ariel Mahler
Status: Production
Project type: Narrative Feature
Every Thursday night, the Lavender League Bowling Club descends upon stained bowling alley carpets, clad in purple and gold uniforms and ready to finger holes and throw balls at a finite horizon. The League is a club for older lesbians; the women in the league drink, they laugh, they cry and they talk about love and death, endings and beginnings. Team Leader Susan's unlikely confidante is our nameless, leather-clad trans protagonist 'X'. X moved to LA to pursue his dreams of becoming an actor, he met Susan while picking up extra cash as her pool boy and is now an active member of the Lavender League. When death strikes the Lavender League—which happens frequently—X serves as the unofficial eulogist. When Susan dies (on her own terms and with her own flair), her funeral brings a surprise visitor to Los Angeles. Susan's estranged trans son, Alex, appears at her wake. Invisible to all except to each other, X and Alex 'recognize' one another. Over the course of one transformative weekend, X and Alex explore the dark, sexy, and confusing places where grief meets desire and performance meets self.
To learn more about Death and Bowling, including how to support the project, click here. Lyle Kash (he/him/his) graduated from Oberlin College in 2013 and holds a BA in American Studies. After graduation, he worked with Media Mobilizing Project (MMP), a community-based nonprofit that provides media production, training, and advocacy to grassroots organizing campaigns. He learned the value and magic of working with and for other trans people to create meaningful, artistically rigorous, boundary-pushing work. Lyle is currently completing his MFA in Film and Video at the California Institute of the Arts.
---
Learn more about Fiscal Sponsorship, including its benefits and eligibility requirements by visiting our website. See which projects are currently being supported via our Sponsored Projects page.
To learn how to become a Member of Film Independent, just click here. Be sure to follow us on Facebook, Twitter, Instagram and YouTube.
(Header: Death and Bowling)