Fiscal Spotlight: Three Stories of Survival and the Long Shadow of the Holocaust
Welcome to Fiscal Spotlight, a special monthly round up of projects—at all stages of production—working their way through Film Independent's Fiscal Sponsorship pipeline.
***
It can be discombobulating to consider that the Holocaust—the greatest human calamity in civilized history—happened so relatively recently. Sure, for those of us in the prime of our adulthood in 2022, the event too often seems like a horrible folk-tale nightmare, something confined to musty archival photos and memoirs, occurring solely within the sanitized pages of New York Times bestsellers, or in the glossy recreations of tasteless Hollywood awards fodder. But the fact is, the Age of the Holocaust is our Age, with living memories of the disaster still abound and its long shadow continuing to shape world events some 80 years later.
The Holocaust is no stranger to cinema; but it's sensitive material too often callously handled by opportunists with no substantial investment in reckoning with the true scope of the calamity. Fortunately, that's not the case with the three projects that we've chosen to highlight this month — each centering the true story on an IRL survivor. These documentaries and narrative short deals with the Holocaust's fallout without flourish.
All three projects are supported by Film Independent's Fiscal Sponsorship program, which enables filmmakers to solicit tax-deductible donations and seek organizational grants in partnership with Film Independent. Here's how it works:
November's featured projects are Letters to My Grandfather, The New Adventures of Gidon Lev, and The Woman from Hamburg. Read on to learn more about each project and how to support them.
LETTERS TO MY GRANDFATHER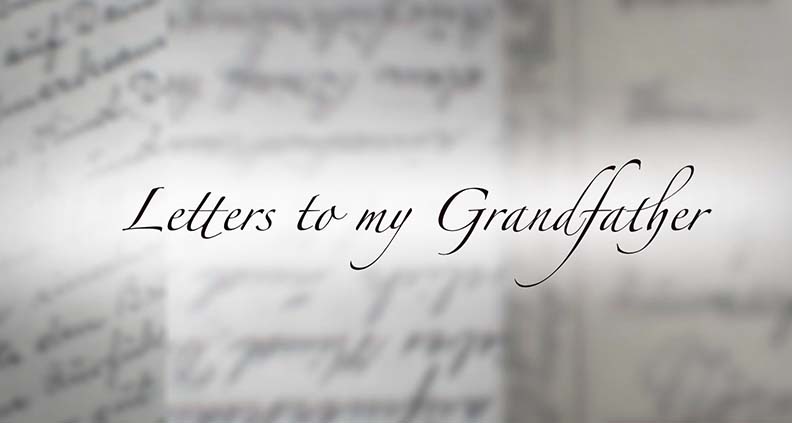 Project type: Documentary Feature
Project status: Development
Director: Michael Gil
Producer/Editor: Nicholas Manting Brewer
Producer: Emily Grandcolas
About the project: From the filmmaker: "Letters to my Grandfather is a personal, poetic documentary about how memory and origin-stories shape our identities. David Gil was my grandfather, though in truth, I always thought of him more as "Professor Gil" than Grandpa. He studied the systemic roots of injustice and fought for sweeping changes in national social policies that marked him as a 1960s radical and forerunner of modern-day progressives. He was a remarkable man, and I regret not finding a way to know him more fully when I had the chance. But while he was willing to defend his ideas in lectures and in print, he only rarely discussed how his personal life had shaped those beliefs; so much was left unsaid. In this film, I follow my Dad (Dan) and uncle Gideon as we seek to understand their father beyond the larger-than-life legacy he left behind. Hoping to gain a deeper sense of their father, Dan and Gideon travel from Lexington, MA to their father's birthplace in Vienna, then on to Sweden and Israel, following a trail marked out in a series of letters written by their grandmother to their father when he was a boy in hiding during the Holocaust."
Meet the filmmakers: To learn more about Letters to My Grandfather, including how to support the project, click here. Director Michael Gil is the co-founder of Standard Deviation Productions, an L.A.-based production company with the mission of connecting people — and ideas — through cinematic storytelling. Born and raised in southern California, he grew up surrounded by a large and loud family of Baghdadi Jews. His love of storytelling was born as he sat enraptured by his aunt and uncle  as they recounted memories of youthful adventure and romance. He earned his B.A. from Harvard University, where he studied Philosophy and Cognitive Neuroscience. He earned his M.F.A. in Film Production at the University of Southern California, School of Cinematic Arts.
THE NEW ADVENTURES OF GIDON LEV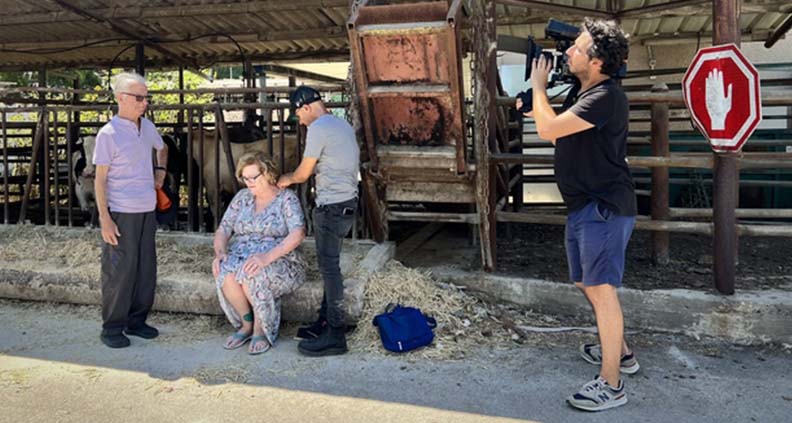 Project type: Documentary Feature
Project status: Production
Director: Yaniv Rokah
Producers: Jackii Chun, Vickie Rose Sampson
About the project: In 2017, an elderly Holocaust survivor met an American woman who moved to Israel on the heels of grief and loss. Then, something delightful and totally unexpected happened. Despite their almost 30-year age difference, the two fell in love. Very quickly, Julie discovered there's a lot more to Gidon than the Holocaust: he is also a former kibbutznik, served in the IDF, survived cancer — twice! — delivers flowers, has piles of unpaid parking tickets, and loves political demonstrations. He has also survived the harrowing experience of having his own daughter kidnapped. And then, he kidnapped her back! Gidon, in other words, is not the average octogenarian. He discovered that Julie, a writer from California, had lost her brother to suicide in 2010 and moved to Israel for some much-needed reinvention and healing; she needed to regain a sense of purpose and meaning. Neither Gidon nor Julie knew it at the time, but they were about to change the each other's lives forever.
Meet the filmmaker: To learn more about The New Adventures of Gidon Lev, including how to support the project, click here. Yaniv Rokah is a NY-based actor, writer, director, and producer. His directorial debut was Queen Mimi, a documentary about Mimi Haist, an elderly homeless woman in Los Angeles. With appearances by Zach Galifianakis and Renee Zellwegger, the film screened around the world and won best documentary at the Hot Springs Film Festival, the Manhattan Film Festival, and the St. Tropez International Film Festival. His narrative short film Black Hat, about a conflicted member of the Orthodox Jewish community, won several film festival awards in 2019, including the prestigious Iris Prize, the American Pavilion at Cannes Film Festival, and The San Francisco Jewish Film Festival. Black Hat was an official selection at the Tribeca Film Festival and has landed a distribution deal with HBO Europe.
THE WOMAN FROM HAMBURG
Project type: Narrative Short
Project status: Development
Writer/Director: Michael Masarof
Producer: Sharon Barnes
About the project: Adapted from a true story by Hanna Krall, The Woman From Hamburg tells the story of Regina, a young Jewish woman who in 1943, Lvov, Poland, loses her entire family to the Holocaust. She manages to escape the ghetto and ends up being rescued by a childless Polish couple, Jan and Barbara, who proceeds to hide her in their closet. Sadly, in only a matter of months, Jan has his way with Regina and she soon becomes pregnant. After he threatens his wife, Barbara fakes her own pregnancy in order to stay alive. Regina then gives birth to a daughter Helusia, whom she must abandon once the city is liberated. When the war is over, Regina tries to get her child back but to no avail. Years later, Helusia, estranged from her birth mother, goes on a quest to find her. Their meeting in Regina's Hamburg doorway lights an uneasy path for the young girl on how to survive like her mother had before her. Moreover, it gives her the sudden courage to carry this torch for future generations.
Meet the filmmaker: To learn more about The Woman from Hamburg, including how to support the project, click here. Filmmaker Michael Masarof is a writer and director whose debut feature film, First Love, was praised as "intimate in both shooting style and script" by the L.A. Times. Michael received his MFA in Film Directing from New York University's Graduate film program at the Tisch School of The Arts, where he was the recipient of the Jane Rosenthal Scholarship and the Warner Bros. Production Grant. He has worked at Warner Bros. and 20th Century Fox film studios and in 2019, his first feature film First Love was released on Amazon and other streaming platforms.
You can learn more about Fiscal Sponsorship, including its benefits and eligibility requirements, by visiting our website. Check out our Sponsored Projects page to see the projects are currently being supported.
Keep up with Film Independent…
(Header: The New Adventures of Gidon Lev)