Fiscal Spotlight: Three Tales of Paranormal Quirk and Consternation
Welcome to Fiscal Spotlight, a special monthly round up of projects—at all stages of production—working their way through Film Independent's Fiscal Sponsorship pipeline.
***
The word "paranormal" tends to conjure a certain set of images. A creaky Victorian mansion with blood dripping through its slats. A spectral young girl ringed in photo luminescent ectoplasm creepily singing "Ring Around the Rosie" while plucking daisies. Zak Bagans and his giant fake eyeglasses shout-whispering Did you hear that?!? under cover of midnight inside a long-abandoned Blockbuster video. But according to the big homies at the Oxford English Dictionary "paranormal" refers not to ghosts, but to any "phenomena analogous to physical phenomena but with no known physical cause."
This, of course, opens the term up to apply to wide variety of scenarios running the gamut from Dadaist absurdity to sublime magical realism. Take the three projects highlighted in this month's Fiscal Spotlight column, each taking their uncanny conceits in an entirely different direction; a tense games of cat-and-mouse between a psychic and a serial killer, a comedic tale of postmortem mommy issues, and a teetotaler cursed with an extra-aquatic gag reflex.
All three projects are supported by Film Independent's Fiscal Sponsorship program, which enables filmmakers to solicit tax-deductible donations and seek organizational grants in partnership with Film Independent. Here's how:
February's featured projects are Apophenia, Fishtank and I'm Dead Right? Read on to learn more about each project and how to support.
I'M DEAD RIGHT?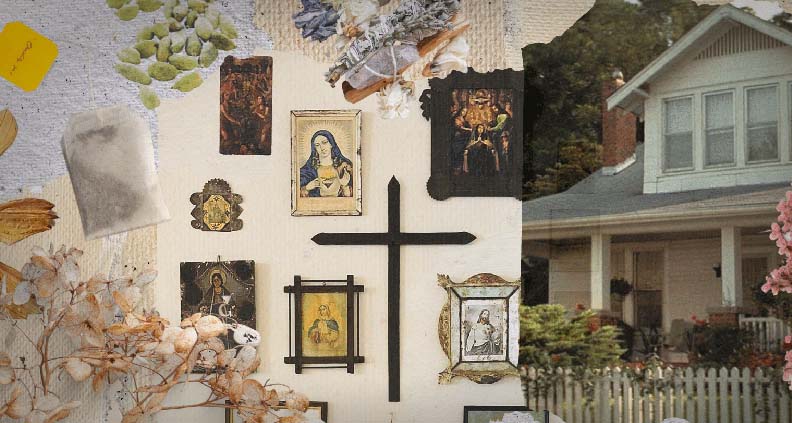 Project type: Narrative Short
Project status: Development
Writer/Lead Actor/Producer: Rita Sengupta
Writer: Jyostna Hariharan
Director/Producer: J. Mehr Kaur
Producer: Neeraj Jain
About the project: Desperate to sell her childhood home Nikita, a queer South Asian woman, discovers what's making the place unsellable—the ghost of her deeply religious, recently deceased mother, who will do whatever it takes to get to Heaven. Confused as to why she's still on Earth, Philomena urges her daughter to help shepherd her into the afterlife, which Nikita finds a smidge hypocritical because of their lifelong disagreements about the Heaven's entry requirements and Nikita's supposed failure to meet them—aka her sexuality. Together, Nikita and Philomena are forced to confront every conflict they've avoided about their belief systems, identities and fraught relationship, in order to accomplish two equally hard feats: 1) getting into heaven, and 2) making a profit in the suburban New Jersey real estate market.
Meet the filmmakers: To learn more about I'm Dead Right? including how to support the project, click here. Rita Sengupta is a queer South Asian-American actor, writer, and comedian based in Brooklyn, NY. She was recently one of the featured performers in Kutti Gang's comedy special on PBS All Arts network. Rita's work has also been featured by WNYC, Buzzfeed, and Glamour Magazine. Jyotsna Hariharan is a screenwriter originally from Madurai, India, currently based in New York. J. Mehr Kaur is a director & producer for film & theatre. Her recent credits include Kultar's Mime, a movement theatre piece written in verse, which toured internationally across six countries and Emraa a short doc film about the experiences of Muslim-American women.
APOPHENIA
Project type: Narrative Short
Project status: Development
Writer/Director/Producer: Morgen A. Whiteman
Producers: Jamie Ohlsen, Aliya Brooks
About the project: An aimless loner claims to have the psychic ability to find serial killers, but suspicions rise when she happens to brutally murder them every time. Apophenia is a limited-series crime thriller that follows Eva Nicholson, a struggling recluse who falls into the public spotlight as a superhero when a series of premonitions lead her to a serial killer moments away from claiming the life of his next victim. As Eva basks in the attention, her boyfriend Daniel is the only person even remotely concerned that Eva also "accidentally" brutally murdered the serial killer in the process. Then it happens again. And again. And as Eva's body count rises, so do the suspicions surrounding who—or what—she really is. In a bold way, Apophenia tackles representation, diversity, equity and inclusion by mitigating the constant barrage of victimization on individuals who experience oppression in real life.
Meet the filmmaker: To learn more about Apophenia, including how to support the project, click here. Morgen A. Whiteman is a film and television director with a background as a filmmaker-in-residence in Ghana, and a 2022 Stowe Story Labs finalist for the SAGIndie's Top Emerging Filmmaker of Color Fellowship. Morgen is a graduate of the AFI Conservatory's Directing MFA Program, and her films have been featured as official selections at numerous film festivals. She has directed talent with credits on All American, Wonder Woman, and We Own This City. Morgen has a passion for the thriller and science fiction genres, especially speculative fiction.
FISHTANK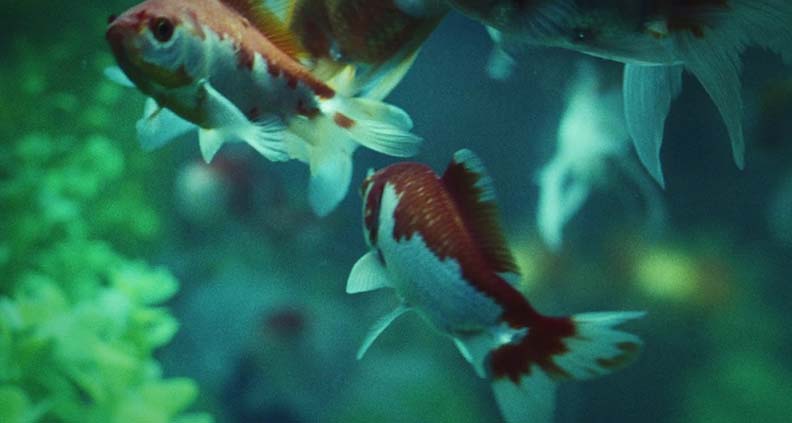 Project type: Narrative Short
Project status: Pre-Production
Writer/Director: Wendi Tang
Producer: Hongwei Wu
Co-Producer: Philip Yuzhong Ge
About the project: Sardonic 28-year-old Jules has been sober for a year, but she can't stop vomiting fish. Striving to put her life back on track, she must preserve control when a fish enthusiast unexpectedly enters her life. In modern-day Los Angeles, Jules is a 28-year-old Chinese American woman. Newly sober, she that she now vomits fish whenever she reacts to negative stimuli. She usually keeps this a secret, but every now and then she tells it as a joke that no one believes. Jules, who is organized, caring, and trying to find her place in society, jumps between jobs and goes on casual dates. Things never go exactly as planned. However, Jules finally meets a person, a fish enthusiast, after a string of bad dates. Things quickly escalate between them, forcing Jules to confront something she's avoided her entire life.
Meet the filmmaker: To learn more about Fishtank, including how to support the project, click here. Wendi Tang is a Chinese writer/director based in Los Angeles. She is a graduate of NYU's BFA-BS dual-degree program. Wendi's work focuses on character-driven stories that explore various corners of female narratives. Her short films have screened at film festivals worldwide and won several awards. She is a 2022 NYC Women's Fund recipient and a Sundance Uprise Grant Fund Finalist, and a 2022 BAFTA Newcomer. Fishtank, is the winner of the 8th Tribeca Chanel Through Her Lens program and the winner of the 2022 Film Pipeline's Script Writing Competition.
Learn more about Fiscal Sponsorship, including its benefits and eligibility requirements, by visiting our website. Check out our Sponsored Projects page to see the projects are currently being supported.
Celebrating 30 years, Film Independent Artist Development promotes unique independent voices by helping filmmakers create and advance new work. Become a Member of Film Independent today. Support us with a donation here.
More Film Independent…
(Header: imagre from the Apophenia appeal video)