Fiscal Updates! Hoop Like This, This is Your Song, Sardinia!
As many creators have already discovered, Film Independent's Fiscal Sponsorship program supports an inclusive variety of projects, narrative and nonfiction, feature-length and short, plus the occasional new media project, special event or advocacy initiative.
In our regular Fiscal Spotlight column we announce three new projects entering the program worthy of your support. But maybe you're curious how some of those prior subjects have turned out. Well, today's your lucky day! Because it's time for another FiSpo Update, highlighting the recent achievements of previous Fiscal Spotlight subjects.
Film Independent's Fiscal Sponsorship program opens the door to nonprofit funding for independent filmmakers and media artists. The projects and makers participating in the program express a uniqueness of vision, celebrate diversity and advance the craft of filmmaking through the creation of these special works. To see the full range of projects that are part of our program, visit our Sponsored Projects page.
HOOP LIKE THIS: THE INDIA RISING STORY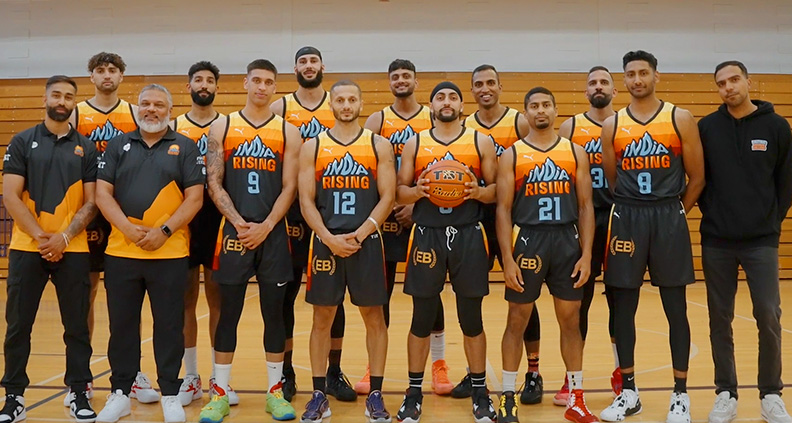 Project Type: Documentary Feature
Project Status: Production
Filmmaker: Shubhangi Shekhar
Synopsis: Hoop Like This is about showing the world that brown people have a place in sports. This is a story of the incredible—yet unseen—athleticism within India and its diaspora of over 30 million people. A story that can inspire. A story that reminds us to dream big. India Rising follows the historic India Rising basketball team as they pave the way for the next generation of brown athletes.
Filmmaker update: "The Hoop Like This production team captured history this July, when the India Rising basketball team won their first-round game, leading to the biggest upset in ESPN's $1 million open competition: The Basketball Tournament (TBT). After a year-plus of shooting and with our redemption arc in hand, we are prepping to jump into post-production with our partners in New York this month and have scheduled pitches to various distributors. This September, we also captured amazing interviews with pioneering South Asian American sports personalities, including the owner of the NBA's Sacramento Kings and one of ESPN's leading sportscasters. We will be ending principal production this month with simultaneous interviews on the East and West Coast, with some incredibly influential personalities in the worlds of sports and culture. The crew has thus far managed to self-fund this project entirely—no small feat when considering the various worldwide filming locales (India, Canada, Taiwan, USA). We are continuing to look for finishing funds and distribution and invite you to join us on our journey to show the world that incredible, athletic, brown role models exist!" Learn more here.
THIS IS YOUR SONG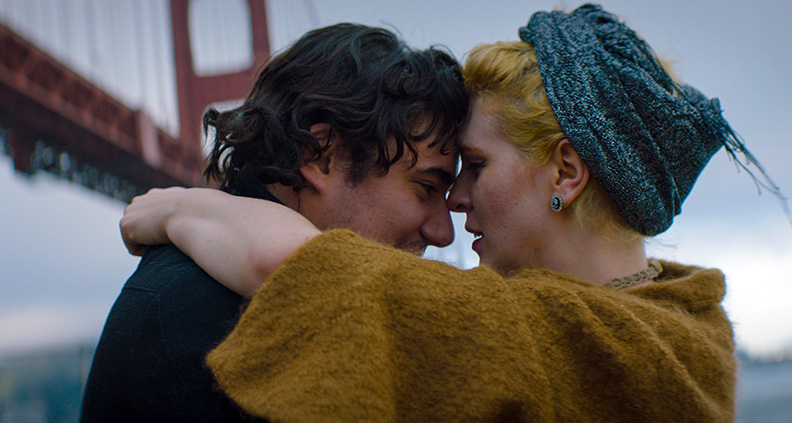 Project Type: Fiction Feature
Project Status: Release
Filmmaker: Hassan Said
Synopsis: Set in contemporary San Francisco, Jules—a dedicated bohemian theatre actress—is struggling, confronted what seems to be an unhappy marriage, dead end theatre industry and a city that's outgrowing her. Jules realizes she needs to escape her current life. On a beautiful fall night during their seven-year anniversary, her husband James (an inspired beatnik writer) surprises Jules with a well-prepared romantic dinner… yet Jules had forgotten all about it. Later on that cold evening, James hands Jules a letter addressed from New York. She realizes it's been opened. Jules reads, anxiously, and discovers that she has been accepted into an off-Broadway show, and that they look forward to having her in the spring. As the night progresses, their marriage unravels with secrets they have both kept from each other. James confesses about a one-night stand, but Jules' response is unexpectedly forgiving and gentle. The truth of how they feel for each other spills out intensely through quarrel after quarrel, revealing a false reality of their union. Jules and James realize that their marriage has become a place unrecognizable to what they had always imagined, as their future together is put to the test. Will their love in the end conquer all?
Filmmaker update: "We're humbled to share the joyous news that This is Your Song triumphed at the Downtown Los Angeles Film Festival, bagging Best Screenplay, Best Actress and Best Film Score. Our hearts are full after the grand premiere in vibrant LA, where the audience's enchantment with our film's narrative and technical brilliance left us spellbound. Now, we invite all of you to embark on a humble cinematic journey, as the unfolding artistry of This is Your Song captivates your senses. Streaming on Amazon Prime, YouTube and Google Play, our film promises a unique and engaging experience. Beyond its narrative prowess, it etches itself into the annals of cinematic history with a groundbreaking 97-minute continuous shot—a feat that invites you into an uninterrupted narrative flow. Humbled by recognition from Rotten Tomatoes, where Debopriyaa Dutta of High On Films describes our film as 'Capturing the essence of a relationship's complexity.' We're grateful for the acknowledgment of our fearless performances and the narrative that pushes artistic boundaries. Additionally, kudos to INDIE RIGHTS MOVIES, our dynamic digital distributor, for unveiling our film at the prestigious 2023 American Film Market. Your magnetic appeal has ignited fervent interest and sparked foreign sales. With gratitude, we're excited to reach more platforms and international markets, spreading the enchanting narrative of This is Your Song to other corners of the world. Follow us on ThisIsYourSongFilm.com for news and updates." Learn more here.
SARDINIA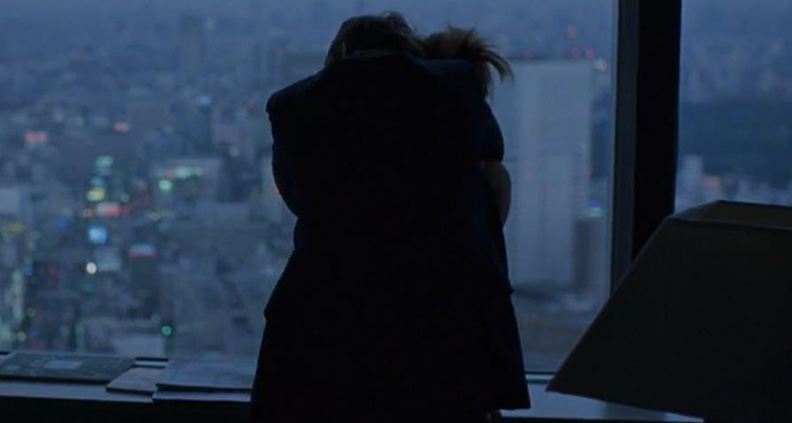 Project Type: Fiction Short
Project Status: Production
Filmmakers: Paul Kowalski, Pin-Chun Liu, Stephanie Furtun Daniel Leighton
Synopsis: After an exotic bird arrives from Sardinia to an American port, a serious Polish-American man called Ryszard notices his work colleagues stricken with uncontrollable laughter–despite finding himself immune. With news arising that a contagion disrupting nerve signaling and causing fatal laughter is spreading around the globe, Ryszard tries his best to protect his unruly immigrant father and jovial wife, all the while trying to survive in an increasingly dystopian and glum society.
Filmmaker update: "We are proud to announce that Sardina will be shooting in LA in early December and will star Emmy and Tony winner Martha Plimpton (Mass, Parenthood, The Goonies), Philip Ettinger (A24's First Reformed, I Know This Much is True) and Breeda Wool (Mr. Mercedes, National Treasure). We're looking forward to filming in some rarely-seen-on-screen LA locations, which will help tell the strange and wonderful, cathartic story of a serious Polish-American man caught up amid a laughter plague. And as we look towards a mid-March Cannes submission deadline, we're hoping to continue to rely on the generosity of donors to bring us through post-production and festival costs. Thank you for your continued support!" Learn more here.
For more information about any of our Film Independent programs (including Fiscal Sponsorship) and how to apply to them see our Artist Development page.
Celebrating 30 years, Film Independent Artist Development promotes unique independent voices by helping filmmakers create and advance new work. Become a Member of Film Independent today.
More Film Independent…
(Header: Hoop Like This: The India Rising Story)