Five Comics Adaptations That Prove Graphic Novels Make Great Indie Film Source Material
This week, thousands of disenfranchised Americans will gather in a major US city to celebrate an esoteric set of beliefs rooted in fantasy and propelled into national prominence by ruthless capitalism. And no, I don't mean the Republican National Convention. I'm talking about Comic Con International in San Diego—which runs through this weekend, June 21-24.
I kid! But there's no denying that comic adaptations are big business is modern Hollywood or that #SDCC is ground zero for major studios looking to build hype around a wide variety of mega-franchise film releases featuring impractically costumed, high-concept do-gooders. But what the casual moviegoer may not realize is that comics (or more typically, graphic novels) are becoming nearly as commonplace as the basis for films in the independent world as well.
Sure, comic books may have their early 20th-century roots as pulpy children's entertainment—but the sophistication of comics storytelling has evolved steadily over the past 80 years, producing a native slew of master storytellers working both in- and out- of the superhero genre. And just as independent film gradually developed to service both creators and audiences outside of the mainstream, so too have indie comics become an indispensible arm of the publishing industry.
So when not frantically downloading dimpled vinyl fabric patterns for our (very authentic) Deadpool cosplay this weekend, we decided to pick five titles through which to celebrate the confluence of indie comic and indie movie. Excelsior!
---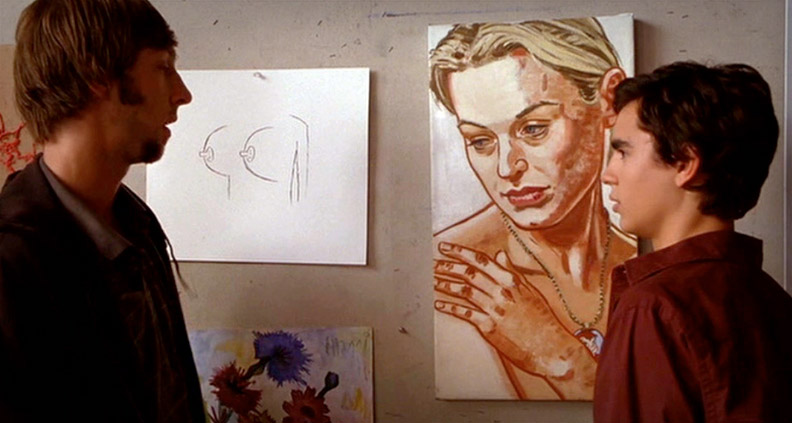 ART SCHOOL CONFIDENTIAL (2006, dir. Terry Zwigoff, based on the graphic novel by Daniel Clowes)
Prior to Art School Confidential, filmmaker Terry Zwigoff and legendary comics creator Daniel Clowes had collaborated on the celebrated 2001 adaptation of Clowes' Ghost World, which landed Zwigoff a Best First Feature nomination at the 2002 Film Independent Spirit Awards. Confidential, the duo's darkly misanthropic 2006 follow up, wasn't nearly as successful. Go figure. But Confidential is even more pointed in its satire of art world phoniness, following a wide-eyed illustrator named Jerome (Max Minghella) as his sense of self slowly erodes once enrolled at an elite design college. There's even a totally random serial killer subplot that clearly indicates the film's level of satire.
---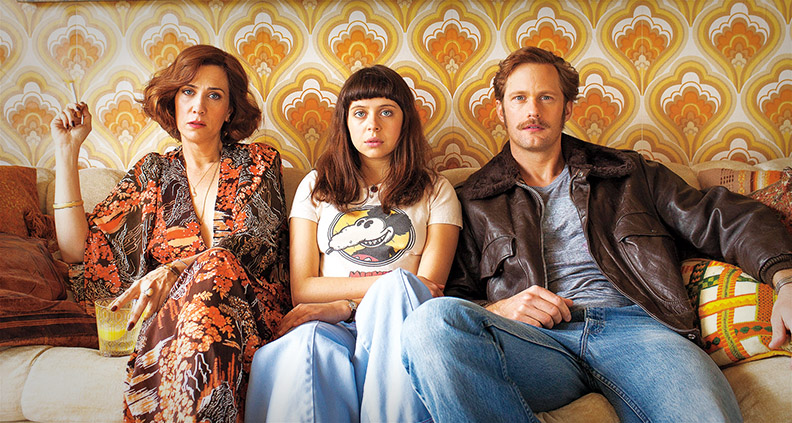 DIARY OF A TEENAGE GIRL (2015, dir. Marielle Heller, based on the graphic novel by Phoebe Gloeckner)
Earlier this year, Marielle Heller won a Film Independent Spirit Award for this, her directorial debut (this film was also nominated for Best First Screenplay and Female Lead). Based on a series of autobiographical graphic novels by Phoebe Gloeckner, Diary follows Bel Powley's Minnie, a 15-year-old aspiring cartoonist living in culturally permissive mid-'70s San Francisco, where Minnie begins an affair with her mother's boyfriend. Prior to turning the book into a film, Heller had developed an experimental stage adaptation, which had a successful run in 2010. Full of sympathetic, well-observed supporting performances from actors including Alexander Skarsgård and Kristin Wiig, the film in modern-day coming-of-age classic that should be required viewing for young people, regardless of era.
---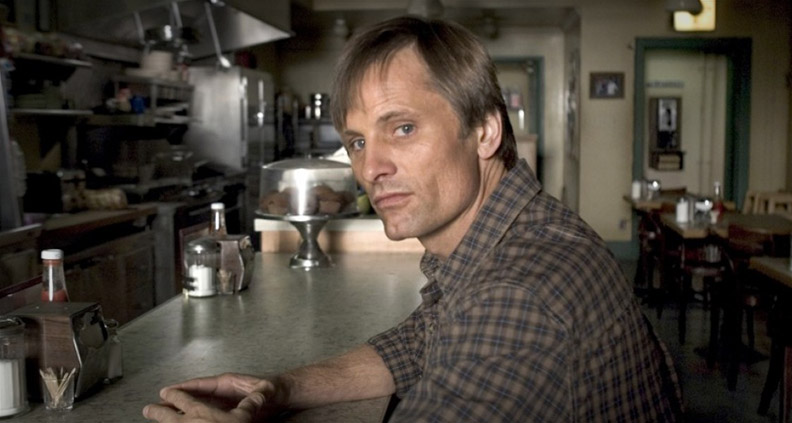 A HISTORY OF VIOLENCE (2005, dir. David Cronenberg, based on the graphic novel by John Wagner and Vince Locke)
Legendary (and legendarily provocative) Canadian auteur David Cronenberg experienced a bit of a career comeback thanks to Violence, a (very liberal) 2005 adaptation of the 1997 graphic novel about an unassuming small town man whose life is turned upside down when he demonstrates an astonishingly lethal set of self-defense skills thwarting a robbery attempt at the diner he owns. The man, Tom McKenna (Viggo Mortensen) is soon drawn back into a criminal past he'd hoped was ancient history—all to the simultaneous chagrin and arousal of his extremely confused wife, Edie (Maria Bello). Fun fact: A History of Violence is also (as of 2016) to be the last major studio film to be released on VHS. Not exactly a history of violence, but at least a history of wobbly picture tracking.
---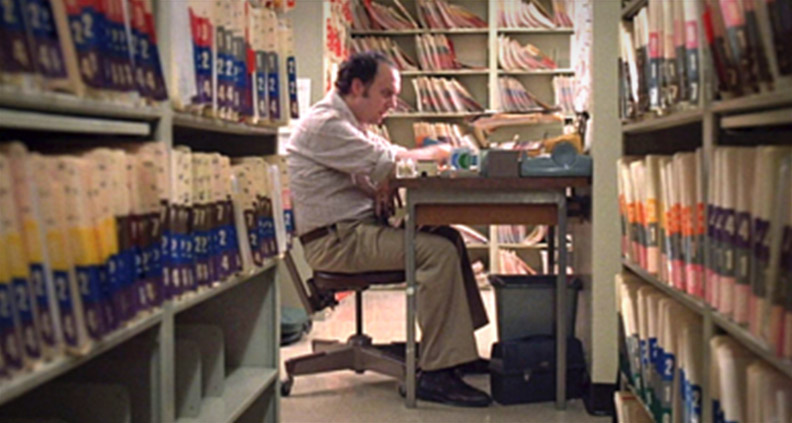 AMERICAN SPLENDOR (2003, dir. Shari Springer Berman, Robert Pulcini, based on the series by Harvey Pekar)
One of the most touching and humanistic indies of the 21st century, Shari Springer Berman and Robert Pulcini's American Splendor wowed audiences when it premiered at Sundance in 2003 and would eventually go on to earn five individual Spirit Award nominations. A unique hybrid of documentary, narrative and animation, Splendor captured, with eerie fidelity, the plucky spirit of Harvey Pekar's iconoclastically autobiographical comics series. Small-but-profound moments of both triumph and tragedy ensue, proving there's no such thing as a mundane life—even as an unassuming file clerk from Ohio. The film is a fitting primer on Peker (who died in 2010), his work and, ultimately, life itself.
---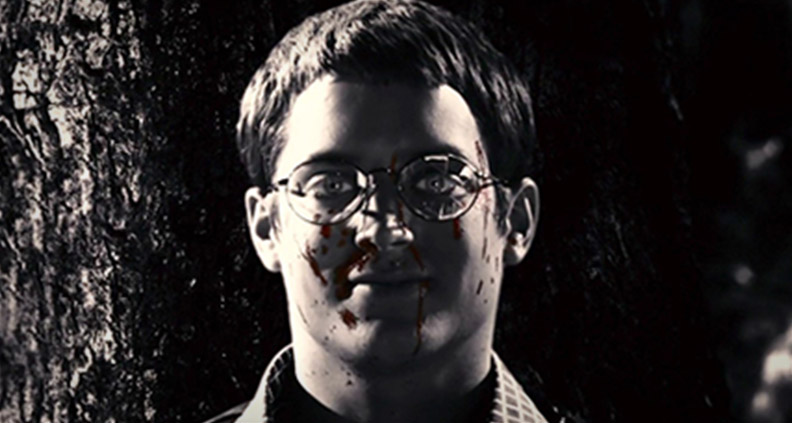 SIN CITY (2005, dir. Robert Rodriguez, based on the series by Frank Miller)
Robert Rodriguez's hit 2005 adaptation of Frank Miller's ultraviolent gothic-noir miniseries is as close to a 1:1 translation of the comic book page to the silver screen as its likely possible to produce. Filmed at his own Troublemaker Studios in Austin, TX, Rodriguez recreated Miller's book with such accuracy and attention to detail that the filmmaker ultimately decided to credit him as the film's co-director—a move that eventually forced Rodriguez's resignation from the DGA. Structured as an anthology, the film collects four of Miller's original stories: an steroidal mish-mash of grim film noir archetypes shot in stylized, high-contrast black-and-white, set against a green screen populated by uncanny approximations of Miller's signature line work. Not everyone's cup of blood-splattered tea, but it'd be hard to argue Sin City isn't one-of-a-kind.
---
To learn more about Film Independent, subscribe to our YouTube channel or follow us on Twitter and Facebook. To learn how to become a Member of Film Independent, just click here.