Five Indies We Love About 'May Flowers'
You know the old saying: April showers bring May flowers. This month we decided to take a trip down memory lane and revisit five Indies We Love involving horticulture and/or thematic elements accentuated by the beauty of plant life. Or! It could just be that a flower is just part of the film's title in some way. In some of these films, the vegetation plays a starring role—representing good, evil, survival or even madness. As the plots blossom, so do the metaphors. So here are five indie (and indie-adjacent) films we love about orchids, magnolias and marijuana—plus frogs and poison cookies.
FLOWERS IN THE ATTIC (1987)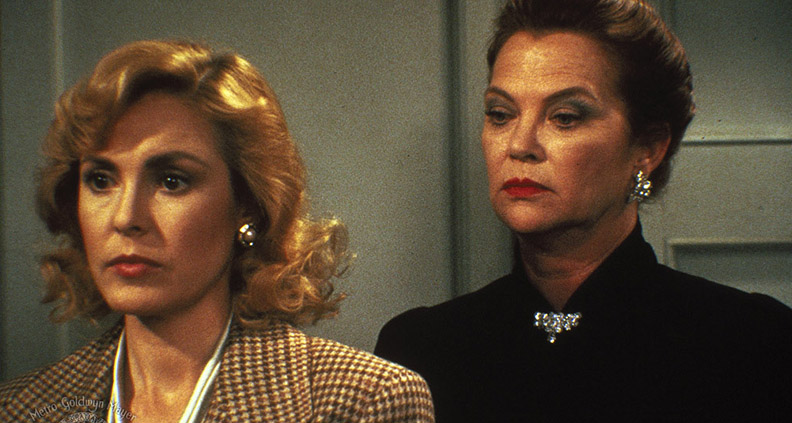 Where You Can Watch It: iTunes, Amazon, Vudu, Playstation, GooglePlay
Director: Jeffrey Bloom
Starring: Louise Fletcher, Kristy Swanson
Why We Love It: Most of us have fond memories of visiting our grandparents. But not the children sent to live with "grandmother" in Jeffrey Bloom's adaptation of the best-selling suspense novel written by V.C. Andrews. After her husband suddenly passes away, mother (Victoria Tennant) decides to uproot her four children. After making the horrible decision to move them into the wicked grandmother's creepy mansion, mother leaves the children to be locked in an attic. At first, it seems the children are just under the ridiculously strict whip of the evil villainess. But as the plot thickens, the innocents are treated like disposable little monsters. It's a suspenseful, yet quite sad tale, as the children most certainly don't deserve any of the unspeakable tragedies that they encounter. Andrews wrote this as part of the "Doppelganger" book series, all of which contained a word in the title related to horticulture.
MAGNOLIA (1999)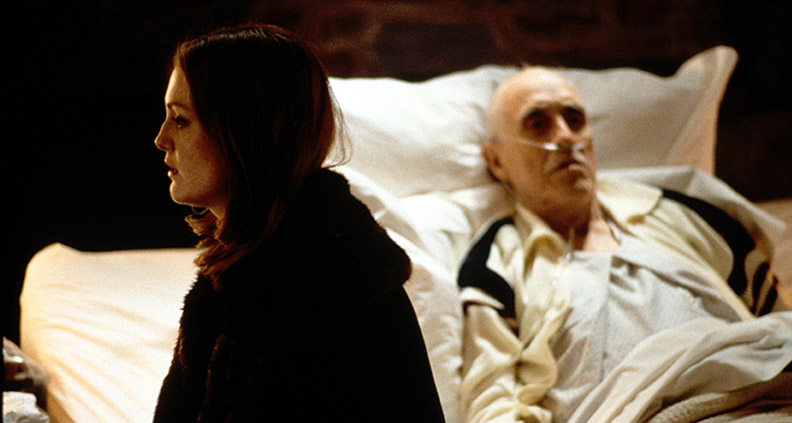 Where You Can Watch It: Cinemax
Director: Paul Thomas Anderson
Starring: Tom Cruise, Julianne Moore, William H. Macy, Philip Seymour Hoffman
Why We Love It: According to IMDB, there are lots of reasons why Paul Thomas Anderson decided to title his Oscar-nominated screenplay Magnolia. The flower itself has a symbolic presence in the film, but what you may not know is the magnolia tree does as well. Legend has it that such a tree can cure cancer—of which Jason Robards' aging TV-producer character is dying of in one of the many plot lines connecting this unforgettable character study. Tom Cruise received an Oscar nomination for Best Supporting Actor for his role in the film—one of many brilliant performances, including turns by Julianne Moore, William H. Macy and the late Philip Seymour Hoffman. There are so many memorable scenes, including the most famous, which was taken right out of actual history: frogs falling from the sky. In June of 1957, an F2 tornado caused a thunderstorm of fish and frogs, which fell by the thousands at Magnolia Terminal in Alabama. As if P.T. Anderson's drama wasn't complex enough!
SAVING GRACE (2000)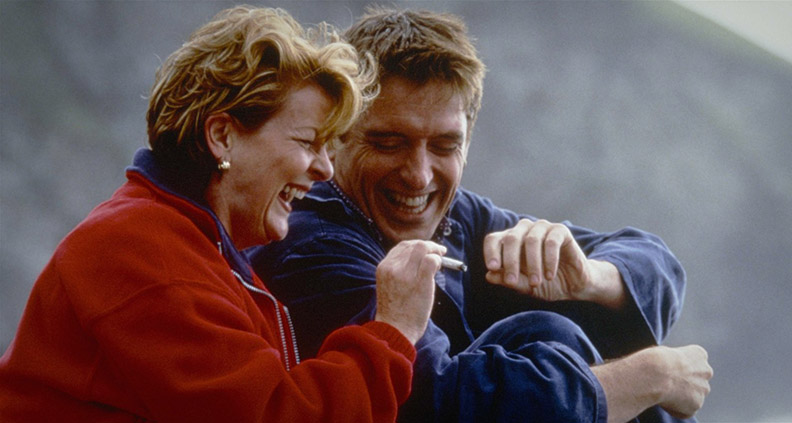 Where You Can Watch It: iTunes, GooglePlay, Vudu, Fandango, Playstation, Microsoft
Director: Nigel Cole
Starring: Brenda Blethyn, Craig Ferguson
Why We Love It: If you need a good laugh, Nigel Cole's comedy about a widow whose love of gardening becomes a game of "high" stakes is definitely worth watching again (or for the first time). Brenda Blethyn is delightful as Grace, a woman who loses her husband to suicide and is subsequently burdened with the realization that he's left behind a major mortgage debt. In an effort to make some green as quickly as possible, Grace desperately decides to take the advice of her gardener, Matthew (Craig Ferguson), transforming her greenhouse into grow-house full of marijuana plants. Grace and Matthew's joint venture takes them to London for a drug deal, which causes both of their lives to get even more complicated. No matter the risk or obstacles they face, the upside to all of their troubles is a fun, lighthearted film proving that laughter is the best medicine.
ADAPTATION. (2002)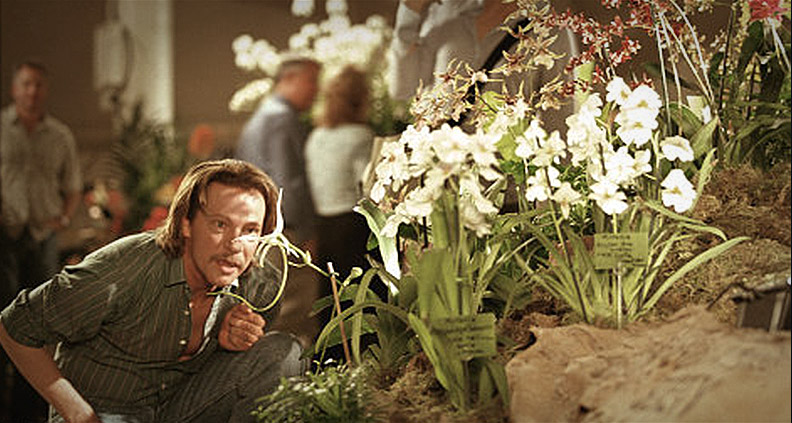 Where You Can Watch It: iTunes, GooglePlay, Microsoft, Amazon, Vudu, Playstation
Director: Spike Jonze
Starring: Nicolas Cage, Meryll Streep, Chris Cooper, Tilda Swinton
Why We Love It: Tasked with adapting Susan Orlean's best-selling nonfiction novel The Orchid Thief into a screenplay, Charlie Kaufman (Nicolas Cage) is having a nervous breakdown. But as is to be expected with any Spike Jonze project the unexpected abounds. Not to mention the peculiar, neurotic and insanely original. Cage arguably delivers two of his all-time best performances, as both Kaufman and the writer's pleasantly bumbling twin, Donald, with the iconic Meryl Streep as Orlean. Chris Cooper delivers and acclaimed performance as orchid hunter John Laroche, who is both Orlean's lover and a man with an all-consuming passion for horticulture—specificity orchids. Aside from the blossoming theme of beauty and the power that such small, delicate things can wield over human beings, Jonze's masterful film is an artful blend of drama, comedy, action, biography and documentary—sort of. And just like the orchid, it's undeniably unique, sad and special. 
BLUE JASMINE (2013)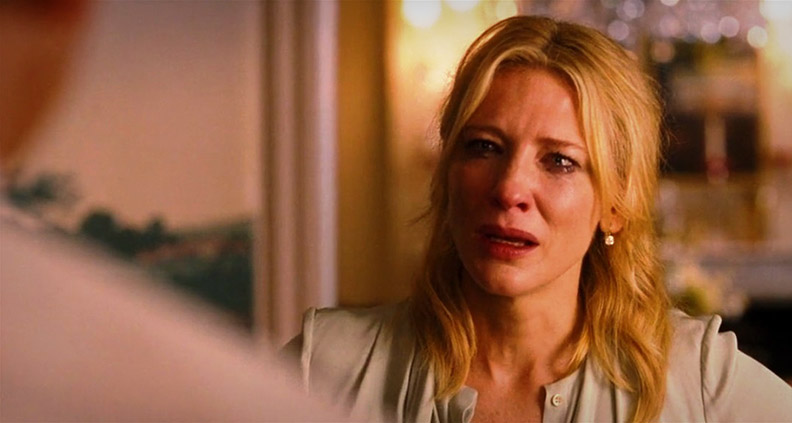 Where You Can Watch It: Starz, Fandango, iTunes, GooglePlay, Vudu, Playstation, Microsoft
Director: Woody Allen
Starring: Cate Blanchett, Alec Baldwin, Sally Hawkins
Why We Love It: Jasmine French was the role Cate Blanchett was most certainly born to play. In Woody Allen's acclaimed 2013 dramedy, our leading lady is a washed up New York socialite who has reluctantly taken up a simpler life with her sister (Sally Hawkins) in San Francisco following a scandal involving her financier husband (Alec Baldwin). Devastated by her loss of status, Jasmine's life is unraveling in ways she never thought possible. She's lived a vain existence, and now is now in middle age suffering the consequences. There's really nothing flowery about her, except as an illustration of the rot that inevitably follows the bloom. Unfortunately for Jasmine, these are hard truths she's unwilling to accept. There's lunacy and chaos, and at the core of it all is Blanchett— who deservingly won just about every award for her performance, including a Film Independent Spirit Award for Best Female Lead.
---
To learn more about Film Independent, subscribe to our YouTube channel. You can catch up with the rest of our blog here. And to learn how to become of Member of Film Independent, just click here.