Forum Keynotes! Lulu Wang! NEON! Doc Track! International Panels! Even More!
It's strange how 12 short months—and the rapid spread of a global pandemic—can really put things in perspective. This time last year, we were announcing what we thought were some pretty big changes to the Film Independent Forum. New event dates? New beachside venue? Pfft. Sitting here on day whatever-the-hell-it-is of corona-quarantine in June of 2020 those details seem like small potatoes. And while the Forum is coming back next month, the changes afoot this year will be more drastic than a simple change of scenery or outside temperature.
Traditionally, the Forum has taken place over three action-packed days—squeezing an entire industry conference's worth of keynotes, Q&As, screenings, panels, pitch sessions and networking events into a single long weekend. But now, the Forum exploded into a weeklong virtual event accessible to filmmakers and industry pros all over the world, from Bangladesh to Beirut, Berlin, Boston, Burbank and beyond (even some places not starting with a "B.")
The 2020 Film Independent Forum will run July 31-August 7 as a series of live and pre-recorded webinars and participatory conversations. Framed within the larger conversation of our ongoing health crisis, panels will cover topics ranging from financing, to production, to distribution and touch on the making of content across variety of platforms, including film, TV, streaming, podcasts and VR.
Stay tuned for updated information about our live viewing/streaming schedule, virtual networking and pitching, online happy hours and more. In the meantime, here are just a few things to look forward to at this year's Forum…
FILMMAKER KEYNOTE – Lulu Wang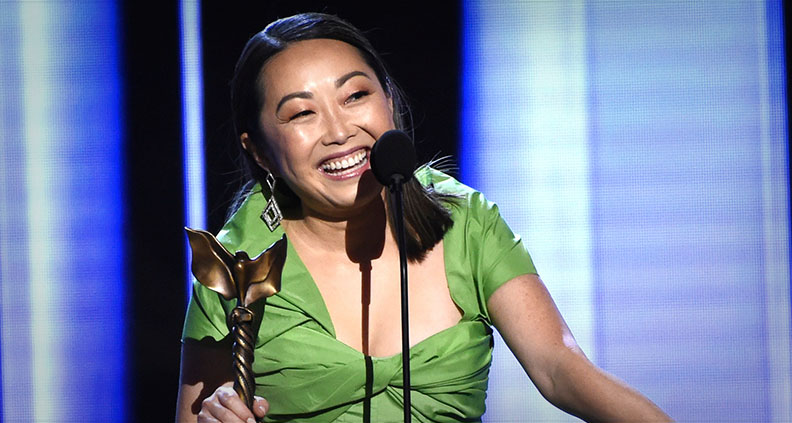 Why We're Excited: Thankfully, the 35th Film Independent Sprit Awards managed to take place just prior to the onset of the coronavirus crisis in the US. Which meant that on February 9, filmmaker (and Film Independent Project Involve Fellow) Lulu Wang was able to claim a well-deserved Spirit Award Best Feature statuette, in person, for her critically-acclaimed, audience-approved sophomore feature, The Farewell. For the Forum, Wang will deliver the US Filmmaker Keynote, following on the heels of such past keynote speakers as Jill Soloway, Werner Herzog, Ava DuVernay, Effie T. Brown, Jon M. Chu, and Jordan Peele, among others. You won't want to miss Lulu's insights about the creative process, Hollywood career building and the state of production during COVID-19.
KEYNOTE – Elissa Federoff, President of NEON Pictures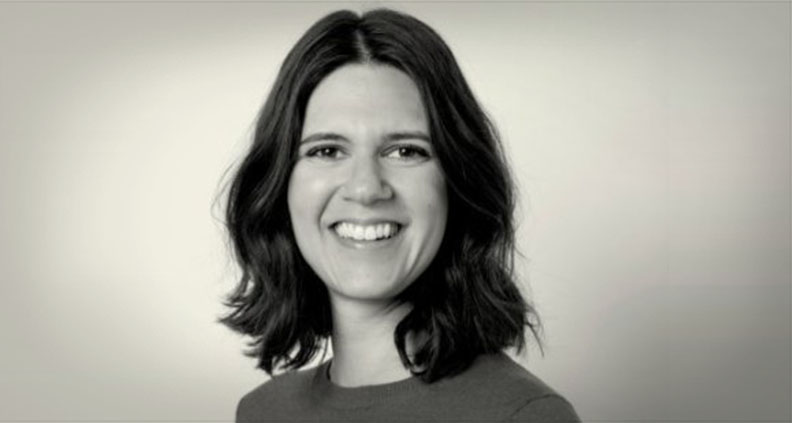 Why We're Excited: Over the past few years, NYC-based production company and film distributor NEON has quickly become one of the most exciting names in independent film. This year, the studio even managed to take home Hollywood's most prestigious industry honor—Best International Film, for Bong Joon-ho's Parasite, at the 2020 Spirit Awards (the film may have won some other big awards, too, but we certainly don't have time to Google it.) All kidding aside, Neon has been on quite the prestige-film roll, with a library of eye-catching titles including Apollo 11, Honeyland, Ingrid Goes West, Portrait of a Lady on Fire, Clemency, Three Identical Strangers and many (many!) others. So we're thrilled that the architect of Neon's ascent, Distribution President Elissa Federoff, will be delivering this year's Executive Keynote. Past Executive Keynotes have featured Tim League, Len Amato, Jason Blum, Ted Sarandos and others.
DOCUMENTARY KEYNOTE – Dawn Porter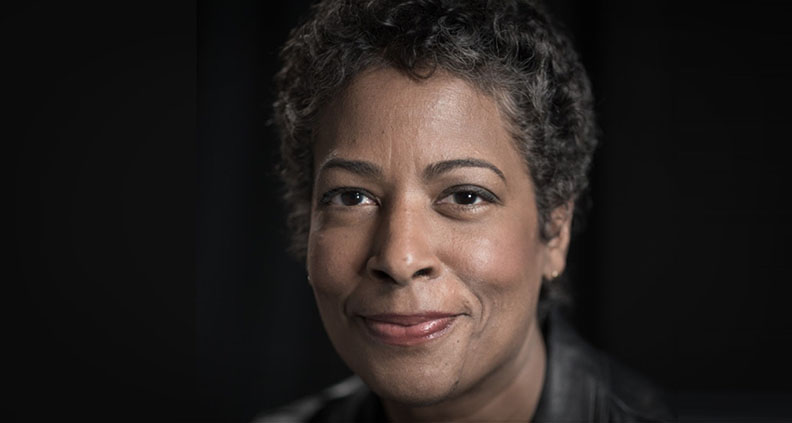 Why We're Excited: As in last year's Forum, we'll have a track uniquely tailored to the needs of nonfiction storytellers, with plenty of documentary-specific panels and resources. Chief among them, our Documentary Keynote, which will given by filmmaker Dawn Porter, director of Gideon's Army (2013), Spies of Mississippi (2014) and Trapped, which premiered at the Sundance Film Festival in 2016. Porter is also the founder of Trilogy Films, whose wide slate of nonfiction projects include Bobby Kennedy for President (Netflix, 2018), Rise: Promise of My Brother's Keeper (Discovery/OWN, 2015), and the very timely documentary John Lewis: Good Trouble, which just premiered in Tulsa on Juneteenth.
GLOBAL EXECUTIVE KEYNOTE – Ashok Amritraj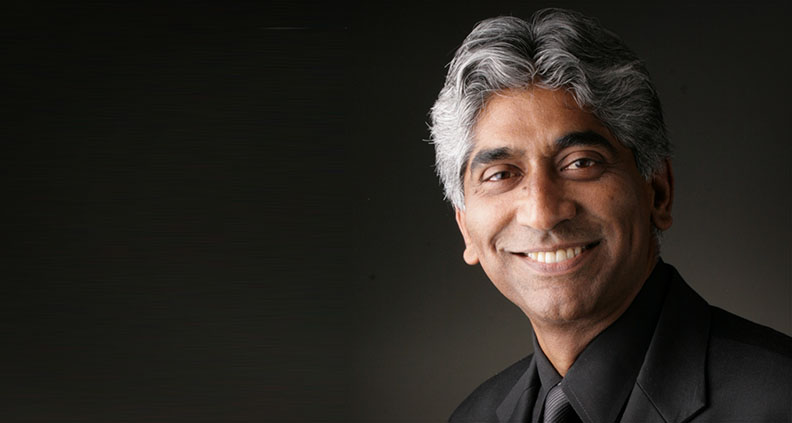 Why We're Excited: As a critical element of this year's reimagined Forum, we hope this year to reach far beyond the walls of a single venue, city or nation and bring career tools to filmmakers around the world. This includes the addition of a brand new Global Executive Keynote, which will be delivered by longtime indie producer and financier Ashok Amritraj, Chairman and CEO of Hyde Park Entertainment Group and who, as a producer, has overseen the making of 100+ feature films, with credits including 99 Homes, Ghost Rider: Spirit of Vengeance, Death Sentence and many more. As executive producer, his credits include films such as Machete, Moonlight Mile, Antitrust, Five Aces and others.
International Conversations
Why We're Excited: This year's Forum program will feature a series of special international conversations between Film Independent Global Media Makers Fellows and film and TV creators. Participating will be Egyptian filmmaker Ayten Amin (Souad, Cannes 2020) in conversation with actor and showrunner Ramy Youssef (Ramy); Egyptian filmmaker Amr Salama (Sheikh Jackson) in conversation with The Eddy producer Alan Poul; and Oscar nominated Syrian filmmaker Feras Fayyad (The Cave) in conversation with Nepali journalist and documentarian Subina Shrestha (Aljazeera). These talks are bound to be fascinating, no matter which corner of the globe you happen to tune in from.
"Having a virtual, week-long Forum this year presents a great opportunity for broadening the scope to a global reach and serve many of the filmmakers and professionals we have been working with throughout our international programs," said Maria Raquel Bozzi, Film Independent's Senior Director of Education and International Initiatives, adding, "Our industry is global, and our keynotes and conversations reflect that cinema is truly a universal language."
All that, plus our list of additional speakers, which—for now—is far to0 long and mind-blowingly cool to get into. But stay tuned!
Conference passes are $49 for Film Independent Members and $99 the general public. Filmmaker Pro and Arts Circle Members receive complimentary passes. For more information about this year's Film Independent Forum, to purchase a pass or become a Member, click here.
The 2020 Film Independent Forum is supported by Premier Sponsor SAGindie, and University Partner Loyola Marymount University School of Film and Television. Film Independent promotes unique independent voices by helping filmmakers create and advance new work.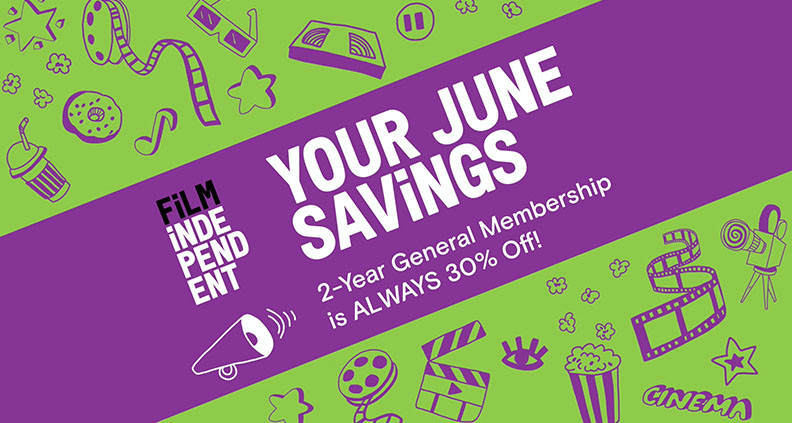 To become a Member of Film Independent, just click here. New Members who join during the month of June always receive 30% off a general two-year Membership.
More Film Independent…