From Solitary Screenwriter to Cohort Community with Fellow Charmaine Cleveland
For 30 years, Project Involve has been nurturing the careers and creative voices of emerging filmmakers hailing from underrepresent communities, as well as producing a wide array award-winning short films. Applications for Project Involve 2024 are now open. The regular deadline is July 10, while Film Independent Members have until July 24.
In this special guest post, 2021 Project Involve Fellow Charmaine Cleveland talks about her experience of the program, which resulted in the production of  Dear Mama, based on her original script. Directed by Winter Dunn, the film screened at SXSW and won the NAACP Image Award for Best Short Film, among other honors.
Writing is often considered a lonely and solitary craft. Couple that with the fact that 2020 brought with it an even bigger wave of loneliness, amid the COVID-19 pandemic and curfews from mass protests. Isolation had quickly become an overarching theme for the year. In the months following lockdown, I was trying to hone my craft while simultaneously listening to Tupac and shutting out the news. For many of us in the creative field, it felt like an existential crisis. Was my journey to becoming a writer really going to end so suddenly after five years of grinding in LA?
I thought back to my first months in Hollywood, when I had fished my cell phone out of a porta-potty in the dead of summer in order to salvage the only production contacts I had. Where was that girl—fearlessly willing to stick her hands in a giant, black hole of liquid goo, only to emerge with a broken phone? Somewhere between the radio silence of quarantine and the overbearing anxiety that I'd have to return to that stage of the "hero's journey," I knew I had to level up. It was finally time to find a creative outlet and a community of likeminded individuals. A fellowship, if you will. And to be frank, if I had to attend one more stand-up comedy show over zoom, I would've let any porta potty swallow me whole.
By the time the New Year had come around, I had received the (quite unexpected!) good news that I was being invited to become a Project Involve Fellow! I couldn't have been more grateful to be a part of Film Independent's long list of PI Fellows alongside names like Andrew Ahn and Lulu Wang. It seemed like the perfect end to the year—until it wasn't.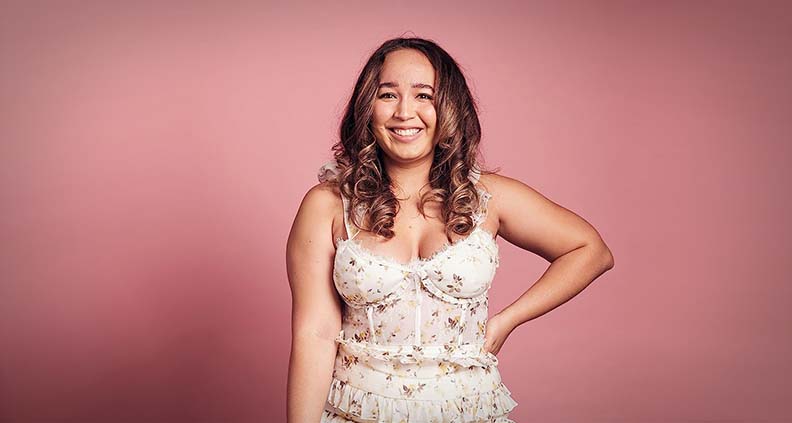 Less than a month later, my grandmother—the maternal figurehead of our family—passed away. I was devastated. Briefly, I considered withdrawing my application, something I knew my grandmother would have lovingly told me would be "absolutely stupid." Three weeks later, wounds still raw, my grandmother's stern voice echoed in my head as I flipped open my laptop to find over a dozen new faces. Little did I know that all of them would soon become not just creative partners, but my surrogate family over the next 12 incredible months.
Project Involve wastes no time digging into what makes you tick as a creative and, in my case, a writer. Sessions with our amazing creative team Ruth Atkinson, Dea Vasquez and Francisco Velasquez prepared us to dive into our work. They called them ice breakers; I called them mini therapy sessions. No matter the medium we were working with—directing, editing, writing—each prompt forced us to find inspiration in subtle nuances of our lives.
It became a safe space to open up. We drew on personal experiences, examined our relationships and, most importantly, confronted parts of ourselves that were uncomfortable. We were asked hard questions and gave even harder answers and it the end, it made us better filmmakers.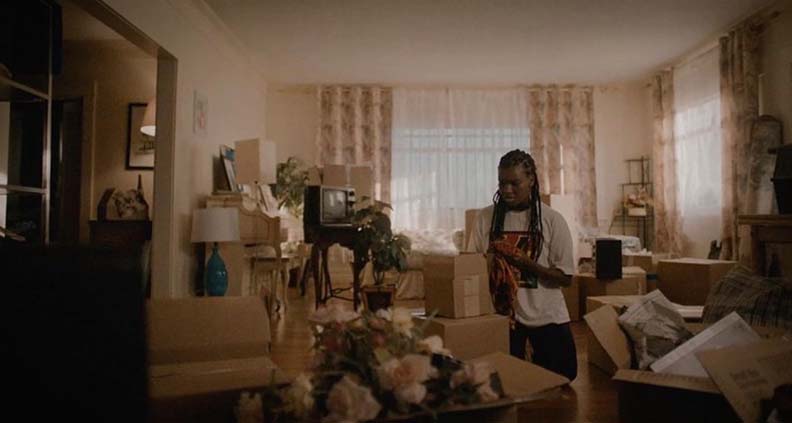 During the pilot phase of our program, we spent hours developing our project Dear Mama. It was a story that encompassed the isolation we were all feeling, the artists that we lean on and critically, the grief that we'll all inevitably need to work through. During this challenging phase, I learned that screenwriting was more of a process than finding direct answers.
Project Involve encouraged us to take charge of our stories and lean on our own understanding of the creative input. What I discovered was the freedom to fail, to ask questions, to experiment and to collaborate. Most importantly, I was able to see for the first time how my storytelling translated visually to screen. I believe our script survived this process, not only because it was an incredibly personal story, but a universal one as well—one that resonated with our entire team.
During the program we were also afforded the opportunity to meet award-winning directors, writers and producers. The speakers we had were not only inspiring, but provided creative feedback that is invaluable to us as new filmmakers. Listening to their personal journey's helped validate my experience as a writer—no matter how challenging it had been (I'm looking at you, porta potty). From personal mentors to leaning on our cohort for advice, I soon realized that screenwriting wasn't as solitary as it seemed.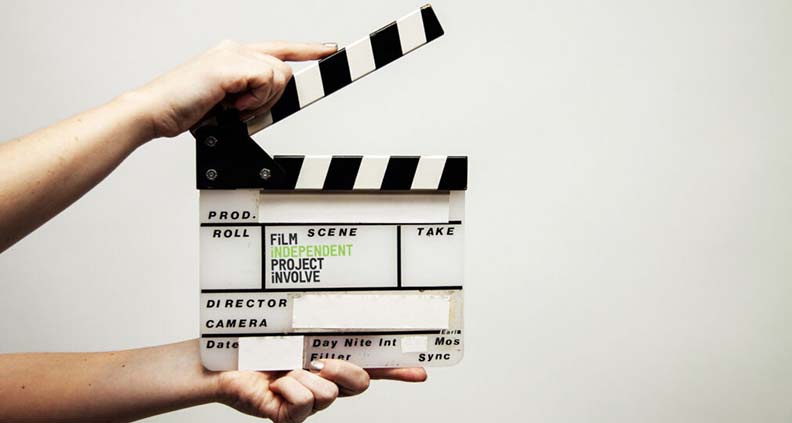 I cannot thank Film Independent enough for believing in our work and believing in me as a writer. The collaboration with such a talented and loving community has been unmatched by any opportunities I've had before or after.
Project Involve was the perfect opportunity to further develop my voice by creating a platform for all of our craziest, heartwarming, most awkward, hilarious or even most experimental ideas. Most of all, it was an acknowledgment that sometimes, our deepest tragedies can help create our most powerful stories.
Celebrating 30 years, Film Independent Artist Development promotes unique independent voices by helping filmmakers create and advance new work. Become a Member of Film Independent today. Support us with a donation here.
More Film Independent…
(Header: Dear Mama)