Global Media Maker Ali Vatansever on Creation, Consumption and Gentrification
In our regular feature Consumed, our Fi Fellows take a break from creating to find out what they've been reading, watching and listening to, and how any of it has informed their work as filmmakers. Today, we're checking in with Turkish filmmaker Ali Vatansever—a 2017 Global Media Makers Fellow—about what he's been consuming, as well as his GMM labs project SAF, which is currently making its way across the international festival scene.
***
Gentrification isn't just a huge issue here in Los Angeles or even the U.S. The economic displacement of urban communities is something that's happening in metropolitan areas all over the world. Such forms the backdrop of SAF, Global Media Makers Fellow Ali Vatansever's new feature set amid the redevelopment upheaval of Instanbul's Fikirtepe district—once a haven for Syrian refugees, but where poor neighborhoods are now being swept away at an alarming rate.
An alumnus of the sophomore edition of the (relatively new) international mentorship initiative—produced by Film Independent in partnership with The U.S. Department of State's Bureau of Educational and Cultural Affairs—Vatansever used his time during Global Media Makers' 2017 LA residency to further develop SAF with creative mentors including Ruth Atkinson and Jeff Stockwell. SAF would eventually have its world premiere at TIFF in 2018.
We recently spoke to Vatansever in order to find out what culture he's been consuming lately, how its influenced him, and got an update as to the current status and continuing success of SAF both in Turkey and worldwide.
ALI VATANSEVER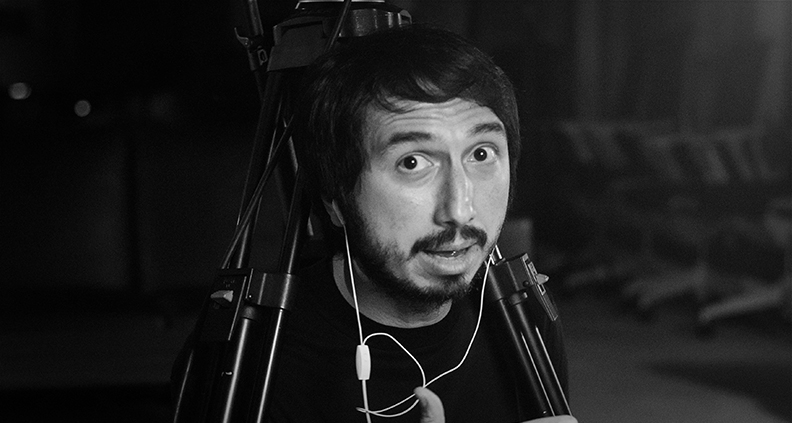 What was the last movie you saw in a theater, and why did you want to see it in a theater rather than at home?
Vatansever: Besides regular binge-watching during festivals, the last movie I caught during its release was The Favorite by Yorgos Lanthimos, simply because I missed its festival screening. It fully deserves a big screen with full immersion into the performances.
What's your preferred time of day to catch up on media—books, TV, movies, etc.? Does it depend on what you're working on?
Vatansever: Newsfeed during breakfast, books during my commute, TV series during dinner, and movies and books at night.
What's the last TV show you watched a full season of?
Vatansever: Homecoming, by Sam Esmail. The last film I watches at home on streaming was Sauvage, by Camille Vidal-Naquet, on MUBI.
Do you have a go-to movie you re-watch regularly, either because you find inspiration for your own work in it or just because you enjoy it?
Vatansever: My answer would be Charlie Chaplin's City Lights to enjoy and Krzysztof Kieślowski's Double Life of Veronique and Wong Kar-wai's In the Mood for Love for inspiration.
What music do you listen to in order to feel motivated or creatively inspired?
Vatansever: Jazz and "brainwave" music. The last concert I went to was by [Turkish pop artist] Gaye Su Akyol.
If a movie was made about your life, who would do the soundtrack and who would you want to play you?
Vatansever: These days I would have preferred Ryuichi Sakamoto for the soundtrack. My wife would pick Adam Driver to play me [laughs].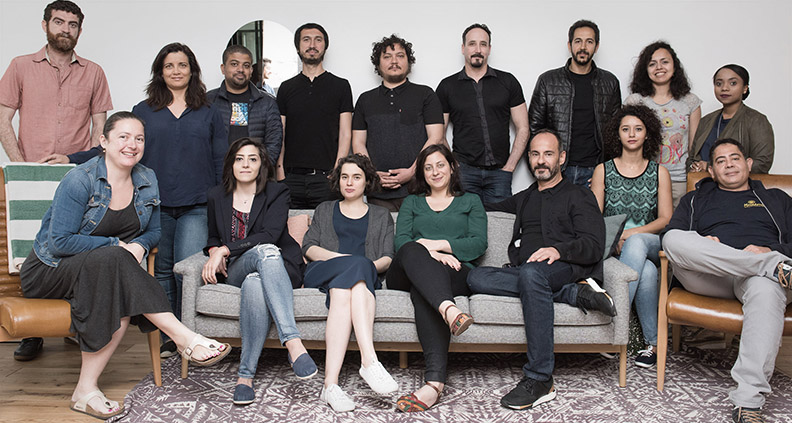 What do you always have with you on set?
Vatansever: A double-sided script with whiteboard covers for rapid sketching.
Speaking of being on set, let's about your film SAF? Could you give us a brief plot synopsis?
Vatansever: Sure—it's set in the Fikirtepe district of Istanbul, where urban transformation is sweeping away poor communities; where Syrian refugees take shelter in the deserted buildings. Kamil and his wife, Remziye, are at risk of losing their home. Unemployed for a long time, Kamil has no choice but to secretly accept a job on a construction site. Not only is he taking the job from a Syrian refugee, he's also working for the company that's destroying the area next door. Oppression and anxiety—both in his neighborhood, where he fears discovery, and at work, where he's resigned the low wages paid to refugees—gradually transform him. When Kamil suddenly disappears, Remziye has to face the consequences of his actions, which do not square the man she knows. But she will not give up.
What, initially, was the impetus for telling this story?
Vatansever: I wanted to explore our relationship with soil—how a fertile element in the hands of man turns into a tool to create boundaries and create a sense of ownership. I wanted to study the effects of gentrification on the human soul.
How was the film supported through Global Media Makers?
Vatansever: I'm a second-year Global Media Makers Fellow. During my six-week residency in the US, I had the chance to develop the script further with the help of two true mentors: Ruth Atkinson and Jeff Stockwell. Following the program, I've continued to be in touch with the GMM team. I've felt [the program's] support at every stage of the production and distribution.
Tell us a bit about your journey with the film since you completed it.
Vatansever: The film opened at the Toronto International Film Festival in September 2018. Since then, it's been touring festivals. It won honorable mention at Palm Springs and won Best Director and Best Actress at the Ankara Film Festival and, recently, Best Director at the Bari Film Festival. We had our theatrical release in Turkey on 48 screens. You can imagine the difficulties of an art house film's release. In our second week, Avengers took over almost all our screens. The good news is that every week the film is being invited by local film communities from different cities of Turkey. I've been happy to witness the alternative models of distribution that are emerging for art house films.
To learn more about Ali Vatansever, follow him on Twitter and click here to visit the website for Terminal Films. Find out where SAF will be playing next by visiting the film's website, Twitter or Instagram.
Since 2016, Film Independent and The U.S. Department of State's Bureau of Educational and Cultural Affairs have partnered on Global Media Makers (GMM), an innovative mentoring initiative connecting visual storytellers from South Asia, the Arab world and Turkey with leading U.S. filmmakers and entertainment professionals in order to increase mutual understanding and promote people-to-people engagement.
Learn more about the program here.
Get More Involved…
(Header: still from SAF)