Here are the Participants of Our First-Ever Docuseries Intensive!
According to scientific experts, no living human's DVR backlog is complete without an overstuffed folder (or twelve) of curiosity-sparking docuseries programming. Whether wanderlust-stoking travelogues, hunger-igniting food shows or entertaining, well-researched histories devoted to topics of unique interest, docuseries are a sneakily huge, vibrant part of the televisual ecosystem. And so, one might ask: Why aren't they better supported?
Well, we're doing our best to change that starting now—with the announcement of the inaugural Film Independent + CNN Original Series Docuseries Intensive. Supported by Founding Sponsor CNN Original Series (Anthony Bourdain: Parts Unknown, United Shades of America with W. Kamau Bell), the intensive is a three-day remote workshop designed to give filmmakers the critical tools they'll need to further develop their docuseries projects and present them to potential collaborators.
"We're thrilled to have dedicated partners that share our enthusiasm for creating equity and access in our industry," said Lisa Hasko, Film Independent's Director of Artist Development, on the collaboration with CNN Original Series.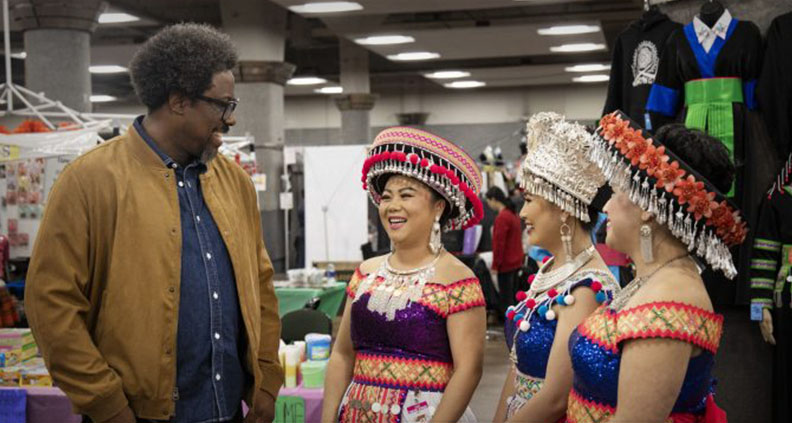 Hasko continued, "The high caliber of these 10 selected projects speaks to the deep well of perspectives, voices and artistry these talented filmmakers have to offer." Set to dig into a variety of topics ranging from funding and development to marketing and distribution, the intensive will include networking events and pitching events, as well as close one-on-one mentoring from industry leaders.
The 2020 Docuseries Intensive creative advisors and guest speakers include: Lyle Gamm and Jon Adler (SVP, Current Programming and Vice President, Program Development CNN Original Series, respectively), Joey Marra (Vice President of Development, Jigsaw Productions), David Shadrack Smith and Amy Bucher (President and SVP of Programming & Content, Part2 Pictures, respectively), Lisa Ling (Host, This Is Life with Lisa Ling), Maureen Ryan (Producer, Hands On Productions), Smriti Mundhra (Director/Producer Meralta Films, Indian Matchmaking), Marjan Safinia and Grace Lee (Directors/Producers, And She Could Be Next) and Ben Braun (Director of Sales and Distribution, Submarine Entertainment.)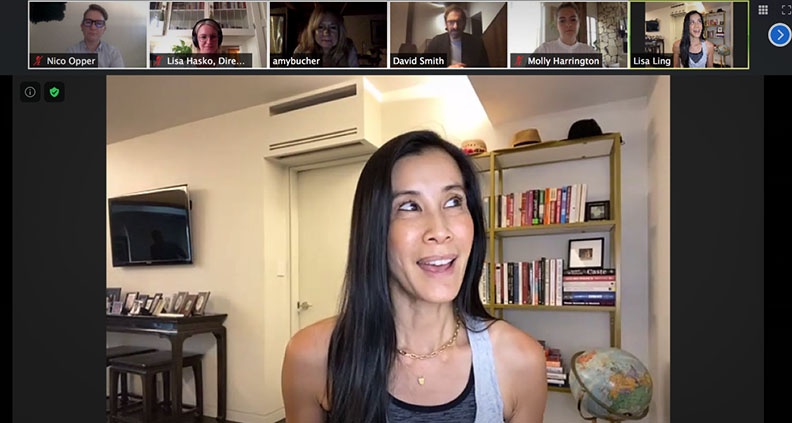 Of the inaugural Docuseries Intensive Fellows, CNN Worldwide Director of Current Programming Molly Harrington said, "We are inspired by the work this group of diverse voices has developed, and look forward to helping them bring their creative visions to life."
The 10 projects selected are:
Title: Alphabet Rockers Got Your Back (working title)
Directors: Nico Opper, Shannon St. Aubin
Logline: The Grammy-nominated "Alphabet Rockers" are an unlikely phenomenon of the children's music world—a group of kids using hip-hop to affect social change. With songs like "Black Gxrl Magic" and "Until You're Free" (about migrant children being held in U.S. detention centers) and songs that speak out about racism and smashing the gender binary, they are activists first and artists second. As adults and children alike grapple with these questions, society needs their voices more than ever.
Title: America
Director/Writer: Jessica Dunn Rovinelli
Producer/Cinematographer: Bill Kirstein
Logline: A six-to-eight part documentary/fiction hybrid television series that follows the odd-couple love story between a transgender American man, Paul, and an alcoholic Yugoslavian cowboy, Dane. After meeting in the southwest of America, they embark on a motorcycle trip across the country. They encounter ketamine-fueled raves filled with gender deviants, a collective of transwomen teaching themselves to shoot guns in a rural commune, and monster-truck rallies full of freaks and queers, among other moments of atypical-yet-somehow-typical American experience.
Title: Black America Is…
Director: Loria King
Producer: Avril Speaks
Logline: An ongoing conversation in the form of a docuseries celebrating the formation of Black identity in the United States.
Title: Cult Foods
Director: Jin Yoo-Kim
Producer: Krista Simmons
Logline: Cult Foods unwraps the unknown backstory behind some of the world's most "viral," crave-inducing dishes, exploring how colonization, militarization, and globalization have influenced their journey, creating obsessive audiences worldwide. Each kitsch-infused episode will cover a dish such as SPAM, Nashville hot fried chicken, quinoa, Lao Gan Ma (belovedly known as "angry lady sauce,") avocado, cauliflower, and boba —  all told through the voices of the communities that put them at the center of their cultural identities. With its zine-like sensibility, Cult Foods is smart and stylized, but doesn't take itself too seriously. Think of it as a love letter to our favorite foods, at once nostalgia-inducing, comforting, and controversial.
Title: Folk Frontera
Directors: Sam Osborn, Alejandra Vasquez
Logline: A magical-realist documentary series about life in the borderlands. It tells the stories of a traveling priest, private postman, river guardian and radio DJ as they forge their lives in the remote Chihuahuan Desert, stretched across both sides of the U.S.-Mexico border.
Title: Harvest
Directors: Natalie Baszile, Hyacinth Parker
Logline: A character-driven docuseries, focuses on the unique circumstances and passions of farmers around the globe, offering an intimate look at their lives and realities. Taking the lens that is usually trained on chefs and foodies, Harvest celebrates the beauty and artistry of farming and the people who act as stewards of the land, at a pivotal moment when mankind is grappling with our food sources, climate change and re-examining our relationship to the earth.
Title: Immeasurable: The Color of Fashion
Director/Producer/Screenwriter: Jeffery Relf
Logline: Immeasurable reveals compelling, inspiring and human stories about designers of color (both established and emerging) who've shaped—and continue to shape—the global fashion world. The docuseries takes viewers inside a multicultural journey and peels back the layers to show the dedication, the love, the ambition, the challenges and the breakthroughs from fashion's most revered designers of color.
Title: New Wave
Director/Screenwriter: Elizabeth Ai
Producer: Tracy Chitupatham
Logline: A historical coming-of-age story about the Vietnamese refugee youth that survived the trauma of losing their homeland after the fall of Saigon in 1975, who fought to build community and redefine their identities through the "New Wave" music scene.
Title: Untitled Stasi
Co-director/Co-producer: Jamie Coughlin
Co-director/Co-producer: Gabe Silverman
Logline: Before Big Data, there was the Stasi—East Germany's secret police that gathered and weaponized the personal information of its citizens to maintain control of the ruling communist party. In Untitled Stasi, a former prisoner of the Stasi goes on a quest for the truth after he finds out his brother informed on the family—and in the process discovers the lasting traumas of living in a surveillance state.
Title: Woman 2.0
Director: Kimberlee Bassford
Producer: Jaqueline Langs
Logline: Women's bodies and health have always been shrouded in taboo, but a wave of innovation, activism and public policy breakthroughs is changing the relationship women have with their bodies. Hosted by music producer, drummer, artist and activist Kiran Gandhi—also known by her stage name, "Madame Gandhi"—the docuseries goes around the country to reveal how the latest technology in women's reproductive health is not only making women's lives easier, but is part of the greater movement toward women's empowerment and gender equality.
Now that we know a little bit about their projects, let's learn a little more about the first-ever Film Independent Docuseries Intensive Fellows themselves…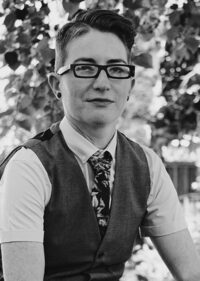 Nico Opper (director, Alphabet Rockers Got Your Back)
Nico Opper (they/them) is an Emmy®-nominated filmmaker who has been featured in Filmmaker Magazine's "25 New Faces of Independent Film," Indiewire's "25 LGBT Filmmakers on the Rise," and DOC NYC's "40 Under 40" list of documentary talents. Their work has screened at The Tribeca Film Festival, Hot Docs, Los Angeles Film Festival, AFI Docs and Guadalajara International Film Festival. Their debut feature Off and Running received the Best Documentary Award at Outfest, Best Documentary Screenplay at Silverdocs and was screens as part of PBS's POV series. Their recent short form episodic series, The F Word, was nominated for a Gotham Award for Breakthrough Series, an IDA Award for Best Short Series and was named one of the year's best web series by Indiewire. Opper most recently collaborated with Shannon St. Aubin on the Tribeca and Hot Docs short documentary When I Write It (also on POV.)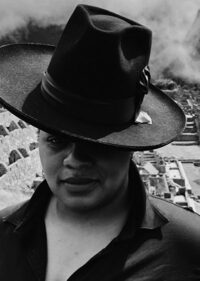 Shannon St. Aubin (director, Alphabet Rockers Got Your Back)
St. Aubin (she/her) had her first production job at the age of 15, at an NBC affiliate station in San Francisco. She attended film school at the New School in NYC, then worked as a producer/director at CBS Local, developing, producing and directing content for CBS-owned properties. She produced and directed several pieces in conflict regions for the UN and UNICEF, and was a founding Board Member with the Organization for Visual Progression. Shannon most recently collaborated with Nico Opper on the Tribeca and Hot Docs short documentary When I Write It, which was picked up by POV this summer.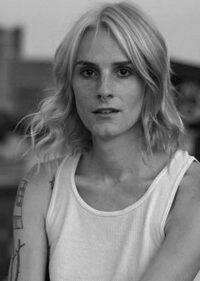 Jessica Dunn Rovinelli (director/screenwriter, America)
Jessica Dunn Rovinelli is a film director, editor, colorist and critic based in New York. Her second feature film, So Pretty (2019), a literary translation and transposition focusing on gender and the utopian imagination, was screened at numerous international film festivals, including Berlinale, IndieLisboa and Anthology Film Archives (New York), and was awarded Best International Feature from FIC Valdivia. Her first feature, the performative documentary Empathy (2016), premiered at FID Marseille and follows a heroin-addicted escort across the USA. Rovinelli is also a recipient of the Development Funding Award from Centre national des arts plastiques (Paris) and New York Foundation for the Arts. In 2019, she was selected as one of Filmmaker Magazine's 25 New Faces of Independent Film.
Bill Kirstein (producer/cinematographer, America)
Kirstein is an award winning Director and Cinematographer living and working in New York. An accomplished narrative filmmaker with a background in music videos and commercials, his work with such internationally renowned artists such as Alicia Keys, Paul McCartney, Beyonce, Justin Timberlake, Zoe Saldana, Pharrell, John Legend and Terrence Malick reflects his uncanny ability to dispel preconceptions of iconic subjects and to portray instead the more unexpected. He brings this spirit of discovery to all of his work; specializing in those moments where reality and fiction start to collide with surprising effect. His work has been exhibited all over the world including most recently at Berlinale, Atlanta Film Festival, the Whitney Museum and Art of the Real among many others.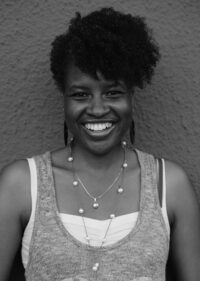 Avril Speaks (producer, Black America Is…)
Avril Speaks has been carving out her path as a bold, innovative content creator for several years—not only as a producer and director, but also as a former professor at Howard University. She has produced several features including Jinn, which won the Special Jury Prize for Writing at SXSW, acquired by MGM/Orion Classics for theatrical and VOD release. Since then, she has produced several films, including African America (which will release later this year) and the upcoming Dotty & Soul starring Leslie Uggams, Gary Owen, David Koechner and Margot Bingham. She has also helped produce both scripted and non-scripted content for TNT, BET, Coca Cola, Essence and others.
Loria King (director, Black America Is…)
Loria King is an independent documentary filmmaker, photographer, and film professor. Her journey into filmmaking began as stills photography intern with Spike Lee's Forty Acres and a Mule, working with world-renowned photographer David Lee on the film Clockers. Once the production ended, King worked on several film and commercial productions as a stills photographer, with Lee and other filmmakers. She earned her BA from Sarah Lawrence College in Photography and Writing, and her MFA in Film from Columbia University, New York City. Her thesis documentary, Once A Man, Twice A Child, captured the attention of producer Michael Housman and the Urban World Film Festival. King continues teaching and mentoring students abroad in Africa, Asia and South America. King's photography has been shown in a variety of venues including Richmond Magazine, Sarah Lawrence College and the New York City Subway.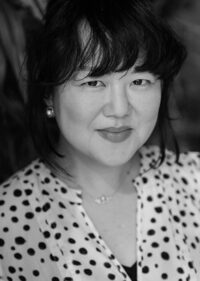 Jin Yoo-Kim (director/producer, Cult Foods)
Jin Yoo-Kim is a film producer, film director, rare Korean-Bolivian-American, never-ending mother and eternal foodie always seeking the best food a city has to offer. She previously directed the short, The Raw Truth, about raw vegans in Los Angeles. She also directed a narrative short about two foodies falling in love in Los Angeles, called Bacon Wrapped Date. She most recently directed a two-minute short as part of the A-Doc #AsianAmCovidStories, called Spamfight! Jin is currently producing Manzanar, Diverted, a feature documentary exploring California water issues through the eyes of the Native American and Japanese-American WWII incarcerees and environmentalists. She is a 2020-21 Sundance Creative Producers Fellow, a 2020 Film Independent Doc Lab Fellow and was a 2017 Firelight Media Impact Producing. She received her MFA in Film from USC and a BA in Psychology and Cinema Studies from Wellesley College.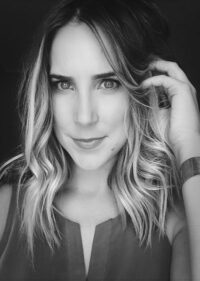 Krista Simmons (producer, Cult Foods)
Krista Simmons specializes in culinary storytelling. Her background in food writing brings a unique eye—and deep Rolodex of connections in the food world. Through her digital production company, Fork in the Road Media, she has produced commercials and digital campaigns with tourism boards and hospitality brands around the globe, including Visit Sweden, Hong Kong Tourism, Waldorf Astoria, and more.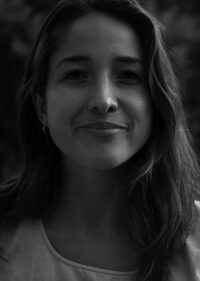 Alejandra Vasquez (director, Folk Frontera)
Alejandra Vasquez is a Mexican-American filmmaker and producer. She grew up in West Texas and studied film at UC Berkeley. She worked for TED and NPR. Most recently, she was the Production Coordinator for the film Matangi/Maya/ M.I.A. (2018)—winner of the Sundance Special Jury Prize. She's also an associate producer for Us Kids (2020) and a co-producer on a forthcoming documentary by Nanfu Wang. As a series producer for Topic Studios, she recently completed a four-part series, Night Shift, and 10-part series, Eating. She's currently working on a film about her hometown supported by Pulitzer Center.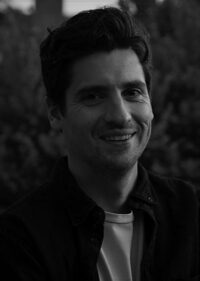 Sam Osborn (director, Folk Frontera) 
Sam Osborn has directed films for Topic, Jazz at Lincoln Center, Vice News, Vox, Bustle, GQ, Vocativ, Teen Vogue, Verse Media and more. He's also the Series Producer for Mosa Mack Science, an Impact HUB winner and recipient of the SIAA Teacher's Choice Award. He is currently at work on his debut feature length documentary, Universe, and the pilot episode of the interactive digital series Language Keepers, which is supported by the Alaska Humanities Fund and the National Endowment for the Humanities. Most recently, he completed the four-part documentary series Night Shift for the September 2018 issue of Topic.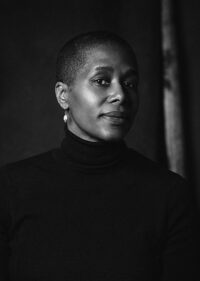 Natalie Baszile (director, Harvest)
Natalie is the author of the novel Queen Sugar, which was being adapted for television by writer/director Ava DuVernay and co-produced by Oprah Winfrey. Natalie is a second-year resident at SFFILM where she is developing Harvest, a character-driven documentary series about farmers of color around the globe. The Harveset docuseries is inspired by her new nonfiction book: We Are Each Other's Harvest: A Celebration of Black Farming, Land & Legacy—forthcoming from HarperCollins (April 2021).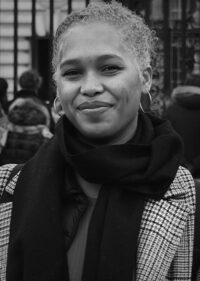 Hyacinth Parker (director, Harvest)
Hyacinth Parker is a writer, director and first-time filmmaker. After extensive travels—from Havana, Cuba to Ahmedabad, India—Hyacinth ultimately lived in Jogjakarta, Indonesia, where she witnessed how entertainment transcends race, class, religion and culture. Her global perspective gives her insight into what compels people from all backgrounds, inspiring Hyacinth to tell stories about African Americans and people of color abroad. Hyacinth's goal through her storytelling is to refocus the lens not only on Black people, but also on the dynamics between people of color, shifting from Black vs. White to explore the relationships between Black, Asian, Latinx, Indigenous, etc. as well as the nuances within each of these groups. Throughout her career, Hyacinth has explored the intersection of art, culture, technology, and politics, using her broad outlook to create content that comes from unusual places and resonates across the human experience.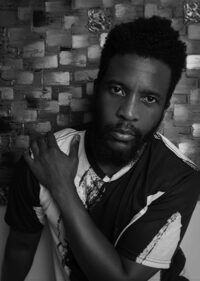 Jeffrey Relf (director/screenwriter, Immeasurable: The Color of Fashion)
A creative hybrid, Relf is a writer/director/producer from Chicago. After receiving his BA in Fashion from Pratt Institute, he worked for luxury fashion companies before relocating to LA, where he costumed films for directors Reggie Bythewood and William Shatner. Transitioning into fashion publicity, Relf directed and produced numerous fashion films, which lead him to UCLA Film Extension in 2017. Relf has written three feature screenplays and wrote, directed and produced the short film Jesus Children of America. He was selected for CMG/Festival de Cannes' short filmmakers program during Cannes 2019 and produced the Bronze-Lens 2020 Award-Winning Best Short Film Catching Up.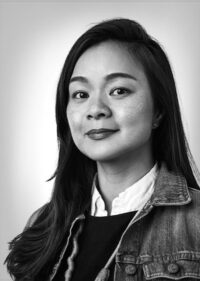 Elizabeth Ai (director/screenwriter, New Wave)
Elizabeth Ai is an Emmy award-winning producer. She directs, writes, and produces independent narratives as well as branded content for companies such as National Geographic, ESPN and VICE. She produced the documentary features Dirty Hands: The Art and Crimes of David Choe (2008) and A Woman's Work: The NFL's Cheerleader Problem (2019.) Additionally, she produced Saigon Electric (2011), a feature narrative set in Vietnam's world of breakdancing. During her tenure at VICE, she created an original pilot, Bong Appetit (2014), which got picked up for series on Viceland. She's directing and producing two in-progress feature documentaries, In the Shadow of the Hills, about the effects modernity has on the indigenous Himalayan tribes in Sapa, Vietnam; and New Wave. She's a Fellow of Berlin Talent Campus, Film Independent, Sundance and Tribeca. She received her BA from the University of Southern California.
Tracy Chitupatham (producer, New Wave)
Tracy has created shows and content for VICE, Hulu, Disney, Awesomeness and branded content for BMW, Neutrogena, Hollister, Covergirl and more. She serves on the producing team for several narratives and documentary projects, and co-produced the feature There Is a New World Somewhere, which garnered Best Feature at the LA Asian Pacific Film Festival. She was an associate producer for the feature film adaptation of Yellow Face, an award-winning play by David Henry Hwang. Her latest feature film, Daughter, will release in 2021. She is a working on two feature-length documentaries about Asian American assimilation. Tracy is also a seasoned line producer and unit production manager, and is a member of the Director's Guild of America. Tracy is an active contributing member for non-profit organization, Women of Color Unite!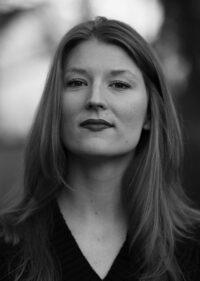 Jamie Coughlin (director, Untitled Stasi) 
Jamie Coughlin is an Emmy-nominated journalist, writer and producer. Untitled Stasi is her directorial debut. Coughlin wrote and produced her first feature doc, TransMilitary, which premiered at SXSW 2018, winning the Audience Award for Best Documentary. Her New York Times Op-Docs short precursor, Transgender, at War and in Love, was nominated for a New and Documentary Emmy and helped to change federal policy under the Obama administration. Coughlin was named to the 10 Filmmakers to Watch list by The Independent in 2018. Coughlin is the recipient of a GLAAD Media Award, White House News Photographers Award for Best Documentary, was nominated for an Emmy, and is an IFP Documentary Lab Fellow and a RIAS fellow. Coughlin and her husband, Gabriel Silverman left their newsroom jobs in 2015 to start their production company, SideXSide Studios. SXS employs an all-female team besides Silverman, and is dedicated to promoting equality in production.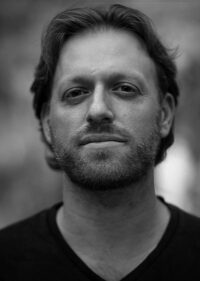 Gabe Silverman (producer, Untitled Stasi) 
Gabriel Silverman is a two-time Emmy nominated documentary director and journalist, and co-founder of SideXSide Studios. Silverman's debut feature, Transmilitary, won the Audience Award at SXSW in 2018, is streaming on Amazon Prime, and aired on Logo TV. His New York Times Op-Docs short precursor, Transgender, at War and in Love, was nominated for an Emmy and helped to change federal policy under the Obama administration. Silverman was named to the 10 Filmmakers to Watch list by The Independent in 2018. He began his career at The Washington Post as a video journalist. He has won more than a dozen awards for his reporting and filmmaking, including an Edward R. Murrow Award for his investigative work, a White House News Photographers Award for Best Documentary, two Emmy nominations, and a GLAAD Media Award. Silverman is an IFP Documentary Lab Fellow and a RIAS Fellow.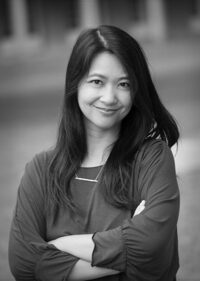 Kimberlee Bassford (director, Woman 2.0)
Kimberlee Bassford combines her love for storytelling with her background in journalism to bring the underrepresented stories of girls and women to the world. She directed and produced the documentaries Winning Girl (2014, The World Channel), Patsy Mink: Ahead of the Majority (2008, PBS) and Cheerleader (2003, HBO Family) and was a producer on two national PBS documentary series: Unnatural Causes: Is Inequality Making Us Sick? (2008) and The Meaning of Food (2005.) She has garnered numerous honors for her work, including film festival audience awards and grand jury prizes, a duPont-Columbia Award, Student Academy Award and CINE Golden Eagles. Her work has been supported by the Sundance Institute, Women in Film, ITVS, Center for Asian American Media, Pacific Islanders in Communications and CPB/PBS. She has also served on juries for the Hawai'i International Film Festival, 'Ohina Short Film Showcase and Guam International Film Festival. Kimberlee holds a BA in psychology from Harvard University and a Masters in Journalism from the University of California Berkeley. She owns Making Waves Films LLC, a documentary production company in Honolulu, Hawai'i.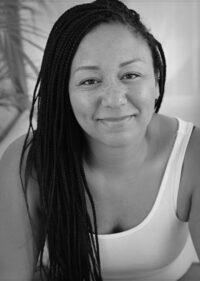 Jacqueline Langs (producer, Woman 2.0)
Jacqueline Langs works as a freelance producer for film and television. Most recently she served as a line producer on Christopher Kahunahana's Waikiki, currently making its run in this year's film festival circuit. Langs' other producing credit includes television shows such as Big Medicine (TLC), the Emmy-nominated Project Runway (Bravo) and Nanny 911 (Fox.) Langs has also worked as a reporter and has written several articles for the Los Angeles Times Community News Division and the Los Angeles Alternative Press. When Langs is not producing projects, she works as a Public Affairs Specialist for the Department of Defense, helping to draft strategic messaging and development of the content strategy for media dissemination. She holds a Bachelor of Arts in English from the University of Hawai'i.
The 2020 Film Independent Docuseries Intensive is supported by Founding Sponsor CNN Original Series. To learn more about additional Film Independent Artist Development programs and grants, click here.
Film Independent Artist Development promotes unique independent voices by helping filmmakers create and advance new work. To learn how to become a Member of Film Independent, just click here.
More Film Independent…