Video: Global Media Makers Explore LA… and We Have the Shorts to Prove It
Throughout 2016, Film Independent has been honored to partner with the U.S. Department of State on a unique and innovative cultural exchange program called Global Media Makers, which connects leading visual storytellers from around the world with top US filmmakers and film industry professionals. This inaugural year of the program has included 14 international filmmaker Fellows, hailing from countries as diverse as Morocco, Jordan, Turkey, Egypt and Lebanon.
Launched earlier this year and culminating in a sold-out filmmaker panel at the LA Film Festival in June, the Stateside phase of Global Media Makers saw the Fellows spend an entire month right here in Los Angeles, honing their craft through an intense curriculum of collaborative labs, workshops, networking events and hands-on creative seminars with some of the brightest names (and best technology) in American filmmaking.
"Global Media Makers was designed to create a dialogue about important issues that will lead to better cross-cultural understanding—not only among filmmakers, but with their audiences around the world," says Evan Ryan, Assistant Secretary of State for Educational and Cultural Affairs. "I'm excited by the amazing stories the GMM Fellows produced during this short time, and look forward to seeing the work that is yet to come."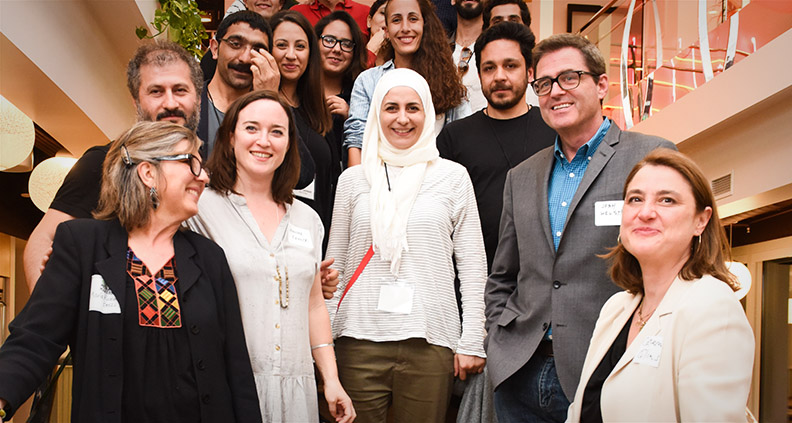 Included amid this rigorous itinerary was a one-of-a-kind Collaborative Workshop, pairing Global Media Makers Fellows with American counterparts (all veterans of various Film Independent Filmmaker Labs and programs) to create short films inspired by the Fellows' impressions of visiting Los Angeles for the first time.
For this project, teams were asked to work together to create a short film about the Fellows' impressions of Los Angeles. And to organically capture the city, teams shot using only an iPhone. The resulting works are a staggering (and staggeringly gorgeous) mix of tones and textures, providing a unique glimpse into the experience of visiting our country from the POV of the international filmmaking community.
For a small taste of what these teams accomplished, please check out the below compilation video, which includes footage from each of the Collaborative Workshop projects:
Film Independent Fellows who participated in the Collaborative Workshop included:
Elizabeth Ai
Rita Baghdadi
Iram Parveen Bilal
Wade Gasque
Jon Goldman
Anna Kerrigan
Marivn Lemus
Laura Nix
Mike Ott
Aldo Velasco
Lulu Wang
See how Global Media Makers Fellow Amin Dora and collaborator Anna Kerrigan explored vertical iPhone shooting in Dora's Collaborative Workshop short here:
Another vital component of Global Media Makers 2016 was (and is) to assist the Fellows in further developing whatever projects they already have underway. Enter the Directing Lab. Under the watchful tutelage of Lab mentor Jeremy Podeswa (Fugitive Pieces, Six Feet Under, Game of Thrones), the Global Media Makers Directing Lab empowered Fellows to shoot key scenes from their projects using professional L.A. film crews and top-of-the-line filmmaking equipment.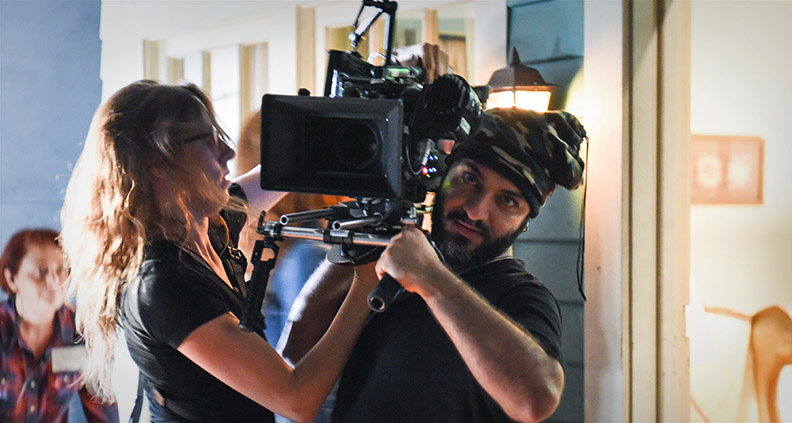 Of the experience, Podeswa said: "There was a true sense of personal and artistic exchange. Working with Fellows from a variety of countries was inspiring. Seeing how [the Fellows] are building careers with a particular vision that is at once global and local is very exciting."
For a peek behind the scenes of the Directing Lab, check out the below compilation video, including footage from each of the Lab's projects:
But even though the Fellows' LA adventure has come to an end, this debut edition of Global Media Makers is far from over. The filmmakers have remained in constant contact, continuing their conversation and collaboration with stateside peers and mentors even as they soldier onward back home, fighting to create important, lasting work.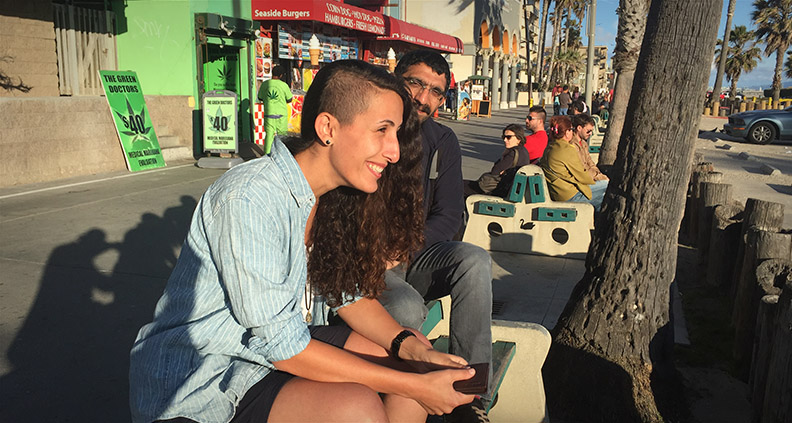 But soon the tables will be turned, as program Mentors and Film Independent staffers gear up to visit the Fellows in their home countries, embarking on a whirlwind journey abroad to better understand the challenges (and opportunities) facing international filmmakers. But for more on that, you'll have to stay tuned!
---
To learn more about Global Media Makers, please visit the program page on our website and check out the Global Media Makers archive on our blog. Be sure to subscribe to our YouTube channel and stay tuned for additional Global Media Makers videos coming soon!