Want Money? Here's Your 2018-19 Fundraising Calendar, Fall Edition
Fall is a busy time in the independent film world. There's the LA Film Festival, of course. Not to mention IDA's Getting Real conference, IFP Film Week and a slew of other festivals from Telluride to Doc Leipzig—the list goes on. There are literally hundreds of options for film lovers looking for something fun to watch, but also for filmmakers looking to advance their projects to the next level.
Along with falling leaves and pumpkin spice, the next few months are equally steeped with grant opportunities, many with fall/winter deadlines, that can help you move the financial—and artistic!—needle on your project.
There are many things to consider when deciding whether to apply for a particular grant. Things like: is the grantor looking to give to a specific social issue? Do they work with first time filmmakers? At what stage does the grantor fund the project? Another important consideration is whether or not they require a Fiscal Sponsor. And if so, Film Independent can help.
Film Independent's Fiscal Sponsorship program works with a range of fiction and nonfiction projects and filmmakers at almost any experience level.
Not only can Fiscal Sponsorship help you gain access to charitable funds, we work closely with our projects to ensure they get the support they need to apply for the grants they want. You can learn more about the program and how to apply here.
Now, cozy up in front of your computer with a hot toddy, don your fuzzy bunny slippers and get to work calendaring the next few months of application submissions!
NONFICTION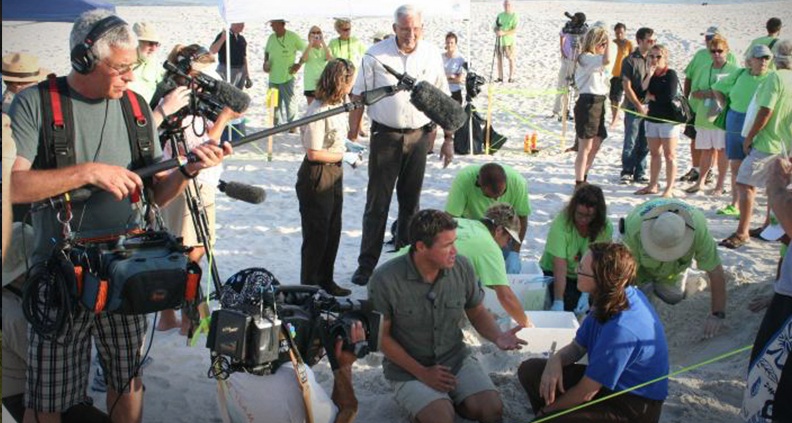 Through a series of meetings and workshops, the Documentary Lab provides creative feedback and story notes to participating filmmakers, while helping them to strategize for the completion, distribution and marketing of their films. The Lab is open to any director of a feature-length or hour-long documentary film in post-production at the time of application.
Deadline: Non-member – December 3, Member – December 17
The Bertha Doc Society Journalism Fund is an international film fund dedicated to supporting long-form feature documentaries of a journalistic nature. Recoupable grants from £5,000 to £50,000
Deadline: Rolling
Catapult Film Fund provides development funding to documentary filmmakers who have a compelling story to tell, have secured access to their story and are ready to shoot and edit a piece for production fundraising purposes. $5,000 to $20,000
Deadline: Rolling
The Fledgling Fund provides grants to support short non-fiction films and visual stories that are completed and distributed quickly. The Fledgling Fund will support these short films at any stage. $2,500-$10,000
Deadline: Rolling
JustFilms awards grants to independent film, documentaries and media projects that examine social justice issues, with a focus on inequality. Grants are distributed in two areas: social justice storytelling and 21st-century infrastructure.
Deadline: Rolling deadline
The Sundance Documentary Fund provides grants to documentary filmmakers globally for feature-length films. The grant funds projects that are at any production phase, from development through post-production. Up to $20,000
Deadline: Rolling deadline
The IDA Enterprise Documentary Fund provides development grants to feature-length documentary films taking on in-depth explorations of original, contemporary stories and integrating journalistic practice into the filmmaking process. Up to $15,000
Deadline: September 1
The Pare Lorentz Documentary Fund supports feature-length documentaries, which reflect the style and spirit Pare Lorentz's work. The fund provides grants to projects in production or post-production. $15,000-25,000
Deadline: September 1
The California Documentary Project (CDP) is a competitive grant program that supports the research and development and production stages of film, audio and digital media projects that seek to document California in all its complexity. Projects should use the humanities to provide context, depth and perspective, reaching and engaging broad audiences through multiple means, including (but not limited to) radio and television broadcasts, podcasts, online distribution and interactive media, community screenings and discussions, in classrooms and libraries, at cultural centers, film festivals, and beyond. Funding is available in three categories:
CDP NEXT GEN Grants Up to $15,000 
Research and Development Grants Up to $10,000 
Production Grants Up to $50,000 
Deadlines: September 14, November 1
The ITVS Diversity Development Fund Diversity Development Fund gives producers of color up to $25,000 in research and development funding to develop a documentary for public media. Pre-production nonfiction projects only. Around five percent of applicants receive funding. For works in progress, see Open Call.
Deadline: September 14
The SDF North Carolina Grant is looking for projects in development, production or post-production (no grants available for distribution or engagement) that tell compelling Southern stories. Between $1000 and $5000
Deadline: September 14
Canada Doc Fund: For emerging and sophomore Canadian storytellers who are Indigenous, Francophone, Deaf, with a disability or who are artists of color. Supported by Netflix.
International funding: For emerging international storytellers whose perspectives have been historically underrepresented. Short/interactive projects are supported by the R&M Lang Foundation, which initiated the Fund in 2013; feature-length project support is underwritten by the Panicaro Foundation.
Deadline: September 28
With support from the Corporation for Public Broadcasting, CAAM Documentary Fund provides production funding to independent producers who make engaging Asian American works for public television. Documentaries are eligible for production or post-production funding and must be intended for public television broadcast. Typically between $15,000 and $50,000
Deadline: October 1 (Another open call on January 7, 2019)
This grant is provided to support innovative distribution plans for documentaries, which are produced internationally with one European and one non-European producer. Up to €30,000
Deadline: October 1
Screen Australia's Documentary Development program provides funding to assist documentary filmmakers and projects written and directed by Australian citizens or residents. Up to $30,000
Deadline: October 26
The Frameline Completion Fund provides grants to emerging and established filmmakers who are creating films that represent and reflect LGBTQ life. Grants are given to projects that have 90% of production finished or are ready to be in the post-production phase. Up to $5,000
Deadline: October 31
Provides grants to feature-length non-fiction projects that address social issues and inspire others and supports filmmaking in advanced development (up to $15,000), production and post-production stages (up to $25,000). At the highest level, the Fund's subject categories are Education, the Environment and Civics.
Deadline: November 15
Provides $10,000 in development funding for specific documentary film topics selected by The Rogovy Foundation. Goal is to encourage awareness, debate and solutions on issues identified as ripe for further discussion.
Deadline: Rolling
FICTION
Each year, 30 emerging filmmakers from diverse backgrounds are given the opportunity to hone skills, form creative partnerships, create short films and gain industry access needed to succeed as working artists. This robust program pairs participants with mentors at the top of their respective field, provides hands-on filmmaking experience from pre-production through premiere and much more.
Deadline: Non-Member: September 17; Member: October 1
Through personalized feedback from experienced industry professionals and other writers in the program, Screenwriting Fellows gain the tools to revise and refine their scripts for production. The Lab is open to any writer applying with a completed draft of a feature-length project they wish to workshop during the program, with an eye toward production.
Deadline: Non-Member: October 22; Member: November 5
BOTH FICTION AND NONFICTION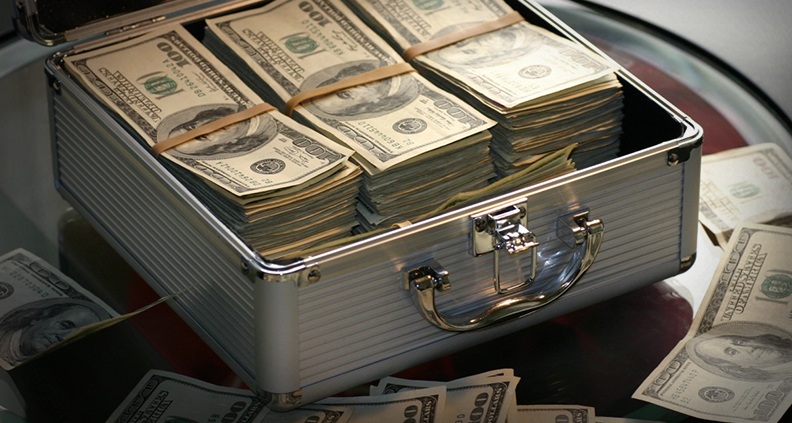 Cinereach grants are awarded to films across all genres that are either feature-length or intended for theatrical exhibition. Projects can be at any stage of production. $5,000-$50,000
Deadline: Rolling deadline
The New Filmmaker Program loans film or digital camera packages (based on availability) to filmmakers for student thesis films, "low-budget" independent features, showcase reels, Public Service Announcements or any other type of short not-for-profit project. The New Filmmaker Program has served hundreds of aspiring filmmakers, many of them eventually becoming regular Panavision customers.
Deadline: Rolling
The Roy W. Dean Grant is available for short films, low budget independent features, documentaries, and web series. Budgets for the projects must be under $500,000. Winners receive a cash award as well as goods and discounted services offered by film industry companies and professionals.
Deadline: Submissions open July 1; Consultations for applicants begin December 1
The Film Fund Grant Program is open for applications for short films, feature films, documentaries and series pilots. Every six months, up to two filmmakers will be awarded a production grant of up to $30,000 in production funds. Winner(s) are announced six weeks after each final deadline.
Deadline: Regular: October 1; Late: December 1
A film fund of $50,000 to be awarded to projects registered through The Green Room Network. The Fund is open to all filmmakers, cast, crew and creatives from around the world and to all formats and genres including fiction, non-fiction, short films, docs and experimental at any stage of production.
Deadline: Round three grant cycle currently open
---
Learn more about all of Film Indepenent's myriad Artist Development programs, please visit our website. To learn more about our Fiscal Sponsorship program (including how to submit your project) just click here.
To learn how to become a Member of Film Independent, just click here. Be sure to follow us on Facebook, Twitter, Instagram and YouTube.