Guest Post: 'Duty Free' Gets the Film Independent Doc Lab Boost
Applications for the 2022 Film Independent Documentary Lab are currently open. And guess what? Deadlines have been EXTENDED. Application for Non-Members will now close on January 28, 2022 and applications for Members will close on February 4, 2022.
Wondering what the Fi Doc Lab could do for you and your project? Well, check out the below from Meredith Chin, producer of the 2019 Doc Lab Project Duty Free, now available for rental on all major SVOD platforms.
***
You never know what a friendship or connection will yield. I met Sian-Pierre back in 2014 when he was running his own business—an online culture magazine called Swagger NYC—and working as a pop-culture and social justice correspondent for CNN. I'd just left a nine-year stint working in technology at Facebook and Instagram, where I had been doing PR and marketing and was looking for something new. At the time, neither of us had any great desire to become documentary filmmakers, but we clicked, connecting over a shared love of great stories and storytelling, and became close.
I moved to Los Angeles a year later, but we kept in touch. Back in NYC for a short trip in 2016, we had lunch. Sian-Pierre was preoccupied. His mother, Rebecca, was 75 and had worked as a hotel housekeeper for 40 years. Now, it looked like she was being pushed out—management had started to give her ominous "warnings." While Rebecca's life had never been easy, her job had been her anchor for a very long time. As a way of lifting her spirits, Sian Pierre had her write down a list of the things she'd never had time to do—and, somehow, they would do these things, together.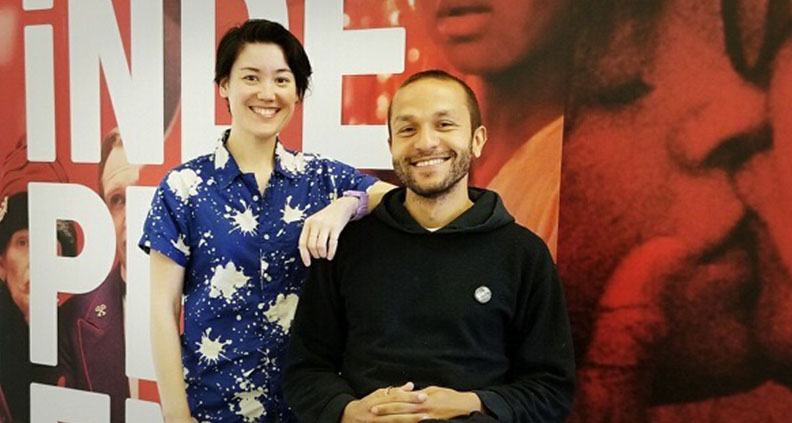 As Sian-Pierre spoke, I heard him tell a story I didn't hear often enough—a story about an older woman's struggles. I realized it was a story I really wanted to see, so I put in some of my own money and came on to help him document what we thought could be an episodic series focusing on his mom's bucket list. Over the course of weeks and months, we cobbled together funds from friends, enough to get us going, and Sian-Pierre simply documented what she was going through with his Samsung phone, Skype, DSLR—whatever he had at hand.
And then, the shoe dropped: Rebecca got fired. Which is when the journey of our feature documentary really began.
Sian-Pierre shared a short trailer of what would eventually become our film on Kickstarter. We raised $60,000 in a month and he let every media outlet he could know about it. Our story found itself on the front page of USA Today, CBS Evening News, ABC Nightly News, Bustle, BET and many, many more. NowThis posted our trailer on their Facebook Page and over 38 million people saw it. Sian-Pierre's mom gained over 50,000 followers on Instagram. We raised money, kept filming and found a small but nimble team who believed in the story and how we were telling it. But even though we hit such major milestones, we still kept hearing the refrain from the powers that be: "your story is too personal, too small."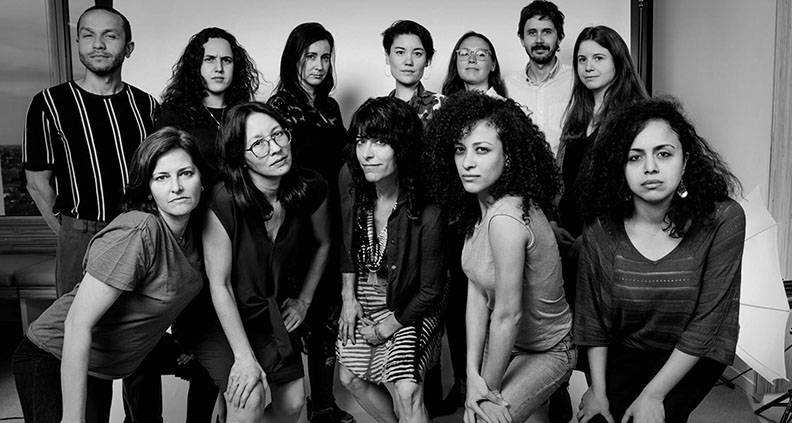 So it was a pivotal moment for us when Film Independent accepted us into the Documentary Lab. That Film Independent believed in us as storytellers, even though we had come from outside of the film world, was a massive boost. Even better was being introduced to experts in all the areas we needed the most guidance in. Every day, we met with editors, producers, lawyers, distributors and financiers who offered advice and connections (and continue to do so even though we are no longer current Fellows.) But most importantly, Film Independent introduced us to our film family: the other filmmakers in our lab.
We were the first Doc Lab to spend every day together for two weeks, rather than have it stretched over five, and we bonded closely with the others in our cohort (it's been a year and a half, and we're still in touch with our fellow doc makers—shout out to Lift Like A Girl, Ahead of the Curve, After Antarctica, Down A Dark Stairwell, True Believer and On The Divide for their love and support always!) The Fi Doc Lab ended up being a transformative step in our journey. We went from being "too small" to getting a sales agent, a publicist and—soon—our world premiere.
Making any film is hard and requires a lot of resilience, patience and passion. Also: time, money and emotional energy. Having friends and community like the one we found at Film Independent makes it possible, though, and we are very proud to say that, after four years of hard work, Duty Free will have its world premiere at DOCNYC on November 11.
Film Independent Artist Development promotes unique independent voices by helping filmmakers create and advance new work. To support our work with a donation, please click here. Become a Member of Film Independent here.
Keep up with Film Independent…
(Header: Duty Free)