Guest Post: Producing Lab Fellow Maria Altamirano Goes from Festival Volunteer to Sundance Superstar
Happy May Day, everybody! And not to distract from your Dionysian reverie frolicking around the pole or anything, but the fact that today is May 1 means that the non-Member regular deadline to apply to Film Independents 2023 Producing Lab is just five days away.
Film Independent Members have until Friday, May 19. In anticipation of the deadline, we asked 2020 Film Independent Producing Lab Fellow Maria Altamirano to share her experiences in the Lab. This is what she had to say…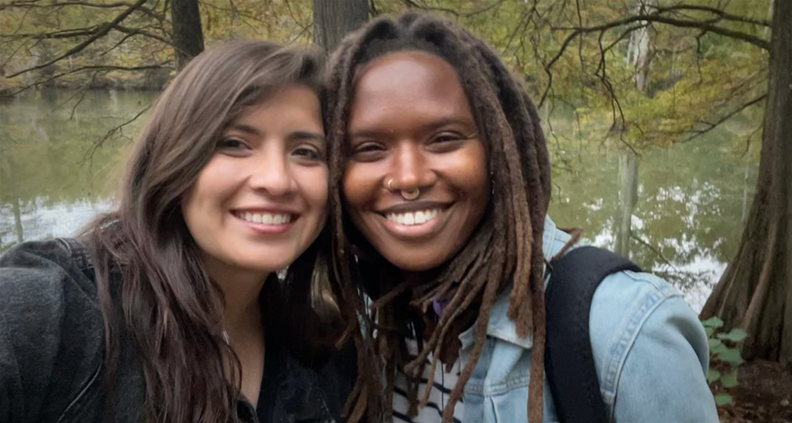 Some of my most vivid and beautiful memories from childhood in Peru involve sitting around the TV with my family. Watching American movies and my mom's favorite telenovelas opened up my world. I started falling in love with the art of storytelling–the ability to immerse myself in different worlds and connect with someone else's experience felt truly special.LA Film Festival as a way to meet people and learn more about the field. My tasks included guiding attendees to screening rooms and event halls, counting people at the door and collecting audience ballots. In return, perks included free tickets to screenings and panels. This was the most immersed I'd ever been at a film festival and it was magical. I knew at that moment that I had to find my way into film and keep chasing the joy I felt that summer. I spent the next few years working in marketing at Paramount Pictures, and eventually went back to school for NYU's MBA/MFA program, which set me on a path to producing. Among many gifts, my time in film school gave me a strong community of filmmakers–many of whom became my closest friends and collaborators, including writer/director Raven Jackson.
Over the years, I fell in love with films more and more, but my path to becoming a filmmaker wasn't straightforward. I also had a passion for social impact work, which led me to study political science and sociology in college and work for a non-profit in LA in my early 20s. It was a fulfilling experience but movies were often on my mind. I wanted to explore a path to working in film, but I had no industry connections and no idea where to start. That's when Film Independent first came into my life. I volunteered for the organization's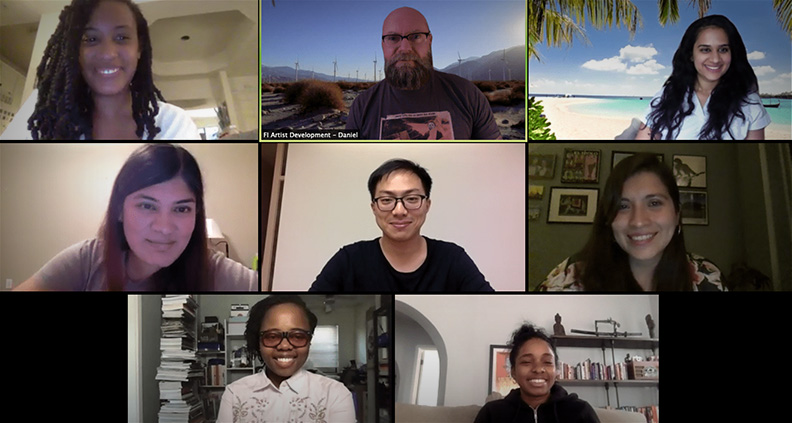 About a decade since volunteering at the festival, Film Independent returned to my life in a very meaningful way. In 2020, deep into a year of uncertainty and isolation, I decided to apply to Film Independent's Producing Lab with Raven's debut feature, All Dirt Roads Taste of Salt.
Over the course of a week, five other fellows and I met over Zoom (this was 2020 at the height of the pandemic) to attend mentorship sessions and workshops diving into topics such as co-productions, financing, distribution and pitching. We reviewed case studies, heard from industry guests and, of course, received substantial feedback on our scripts and advice for getting our movies made. We also had an opportunity to pitch our projects to industry professionals one-on-one.Spirit Awards and proudly cheered for one of our fellows, Apoorva Charan, as her Producing Lab film Joyland won Best International Film. It was incredibly inspiring to watch Apoorva's journey from developing her film with us at the Lab to ending up on that stage.
The Lab challenged us to think about our films in transformative ways, reflect on the nuances of producing as a career and dissect nearly every angle of the industry. We ended each day with a virtual happy hour (remember those?) where we shared stories about our journeys, filmmaking anecdotes, and bonded over the particularities of being emerging producers. We were reminded of the importance of community during a time when so many of us needed it. I'm still regularly in touch with members of my cohort and we serve as a source of support for one another. This year, a few of us were in attendance at the 2023 Film Independent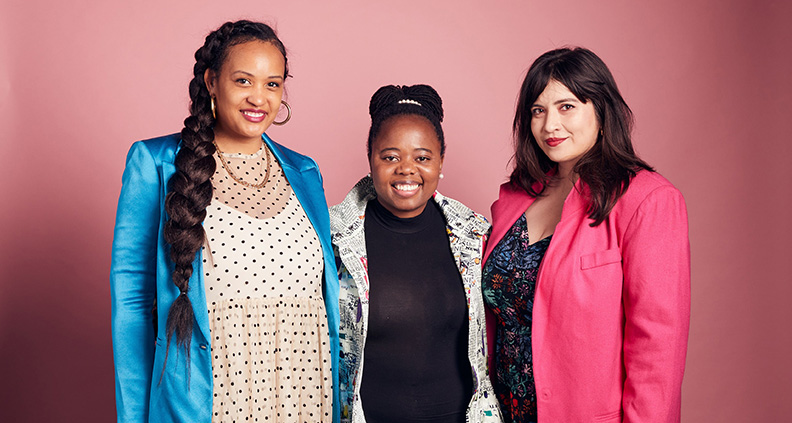 The Producing Lab was full of firsts: my first filmmaker lab, my first time in an environment so exclusively designed for producers and the first time I formally pitched a film without a director by my side. It helped me gain a new level of confidence, not only in All Dirt Roads but also in myself. It provided a space for me to reflect on why I'm on this path, and prepared me for what came next as our community of collaborators on the film expanded. When I walked onto the set of All Dirt Roads Taste of Salt in Mississippi in 2021, I was reminded of that certain feeling I had when I watched those movies as a kid, similar to what I felt when I volunteered at the LA Film Festival and when I completed the Producing Lab. A love for the magic of storytelling was always there. Earlier this year, the film had its premiere at the Sundance Film Festival, and I sat alongside Raven and my PASTEL producing partners. Looking around the room in excitement, I saw our talented crew, our A24 partners, and so many others who played a role in getting us there. In yet another full circle moment, this included the Film Independent Artist Development team, showing me once again why I'm so fortunate to be supported by and part of this community.
Consider applying to the 2023 Film Independent Producing Lab today.
About the author: Maria Altamirano is a Peruvian-American producer. A Film Independent Producing Lab Fellow and The Gotham/Rotterdam Lab fellow, her credits include Alexis Gambis's Son of Monarchs (HBO Max), winner of the Alfred P. Sloan Feature Film Prize at the 2021 Sundance Film Festival, Raven Jackson's award-winning short Nettles (Criterion Channel) and Jackson's upcoming debut feature All Dirt Roads Taste of Salt, which premiered at the 2023 Sundance Film Festival and was produced in partnership with PASTEL and A24. She was also a co-producer on Season 2 of HBO's critically-acclaimed comedy series Los Espookys. Maria completed New York University's MBA/MFA program and, prior to filmmaking, was Market Research Manager at Paramount Pictures where she generated key development and marketing insights for the studio's slate.
Celebrating 30 years, Film Independent Artist Development promotes unique independent voices by helping filmmakers create and advance new work. Become a Member of Film Independent today. Support us with a donation here. To learn more about upcoming Lab application deadlines and other opportunities, please see our website.
More Film Independent…
(Header: All Dirt Roads Taste of Salt)