Let's Meet the 2020 Film Independent Producing Lab Fellows!
At the end of Film Independent's Producing Lab each year, we ask our Fellows one not-so-simple question: How would you describe what you do to a civilian? Across the various Labs, answers have ranged from the unerringly practical to the broadly idealistic.
For its factual accuracy, we like: "Producers are the people in charge of assembling all the creative and material elements to make a project happen." But our favorite reply is simply this: "What doesn't a producer do?"
We're thrilled today to announce the six incredible individuals who, as our new 2020 Producing Lab Fellows, are now that much closer to a long career full of creative problem-solving and financial plate-spinning—their eventual geriatric forearms sure to worn into knotty clubs of scar tissue following a lifetime spent in the film industry, endlessly pulling rabbit after rabbit out of hat after hat. Not everyone's idea of fun, to be sure. But producers aren't just anyone.
"Producers are the backbone of the film industry and yet their skill and contributions continue to go under-recognized," said Lisa Hasko, Film Independent's Director of Artist Development.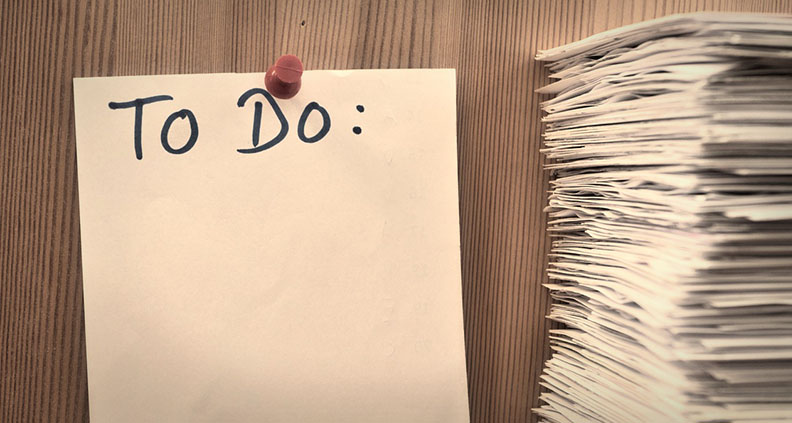 Hasko continued: "Particularly in light of the new challenges brought on by the pandemic, independent producers are forced to become more resourceful than ever to create new strategies for production and distribution." She added that the Producing Lab, begun in 2000, "is a dedicated space that empowers independent producers," featuring one-on-one, guest speakers, group workshops and more.
This year's mentors and guest speakers include: Rebecca Green (It Follows), Sheila Hanahan Taylor (Final Destination), Amanda Marshall (Swiss Army Man), Karin Chien (Circumstance), Ira Deutchman (Searching for Mr. Rugoff), Lena Vurma (Adventures of a Mathematician), Shrihari Sathe (Screwdriver) and Lauren McBride (Selah and the Spades).
"We are truly grateful to be able to support these six creative producers and their diverse and timely projects," said Hasko. The six projects selected for 2020 are:
Title: all dirt roads taste of salt
Producer: Maria Altamirano
Logline: Through lyrical portraits evoking the texture of memories, all dirt roads taste of salt viscerally and sensorily explores the life of Mack, a Black woman in Tennessee, from her youth to her older years.
Title: Gulaab
Producer: Apoorva Charan
Logline: [no synopsis available]
Title: Joy and Pain
Producer: Sue-Ellen Chitunya
Logline: A meditation and an exploration of two families through a young couple burying a parent and bearing their first child.
Title: (The Legend of) Man Child Kenny
Producer: Quinn Curry
Logline: Struggling comedian Kenny Reed's controversial set goes viral, thrusting him into fame and creating a media frenzy that threatens his sobriety.
Title: The Mushroomers
Producer: Yu-Hao (David) Su
Logline: A recently widowed mycologist attempts to heal a contaminated old-growth forest in Washington State using only super fungi—but Mother Nature and the mechanics of her own mourning prove far more fickle than anticipated.
Title: We Were Born Kings
Producer: Milana Edwards
Logline: Titus King is an aggressive teen struggling to follow the rules in his mother's house. When his dad is released from an eight-year stint in prison and Titus is kicked out of his mom's house, Titus is forced to stay with a father he barely knows. As the two bump heads, Titus learns powerful lessons in love that will change his life forever.
An now that we know a little bit about their projects, let's meet the Fellows—coming soon to a Zoom window near you…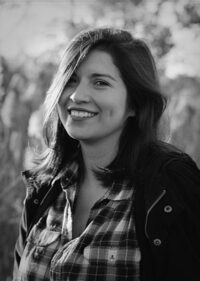 Maria Altamirano (producer, all dirt roads taste of salt)
Maria Altamirano is a Peruvian-American producer based in New York. She has produced several shorts featured at key festivals around the world, including Cannes, SXSW, Slamdance, San Sebastián, and New Orleans. She is in post-production for her first feature, Alexis Gambis's Son of Monarchs, and in development for Raven Jackson's all dirt roads taste of salt, a recipient of prestigious SFFILM and Cinereach grants. Maria completed NYU's MBA/MFA graduate program, a conjunction of Tisch School of the Arts and Stern School of Business. While at NYU, she was awarded the First Run Film Festival Graduate Craft Award in Producing in 2017 and 2018, as well as the 2017 Media Services Award for producing an outstanding body of films over the course of her studies. Prior to filmmaking, Maria was Market Research Manager at Paramount Pictures, where she generated key development and marketing insights for the studio's slate. She is a California native and holds a BA in Sociology and Political Science from UCLA.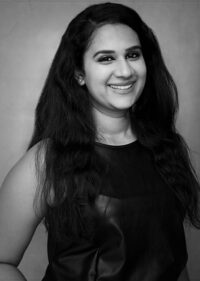 Apoorva Charan (producer, Gulaab)
Apoorva Charan is an LA based producer who was born in Hyderabad, India and raised in Northern California. Charan started her career at FremantleMedia Singapore where she worked on major series including Asia's Got Talent, X Factor Indonesia and Thailand's Got Talent as a digital producer. Passionate about narrative storytelling, Charan pursued her MFA in Film at Columbia University. Charan has produced over twenty short films including LONELY BLUE NIGHT which won the Audience Award for Best Short Film at AFI Fest 2020, was  official selection at the Atlanta FF, was one of the three finalists for the HBO APA Visionaries award, and is licensed to HBO,  空间 DISTANCE which premiered at the 29th Singapore International Film Festival 2018, and INTERIORS which premiered at the TIFF in September 2018 and was an official selection for Clermont-Ferrand 2019. Charan was a 2019 Project Involve creative producing fellow, has worked in development at Big Beach, Walt Disney Studios' live action department and currently works at Blue Harp. Focused on diverse and innovative storytelling, Charan aims to produce refreshing and unique narratives for a global audience.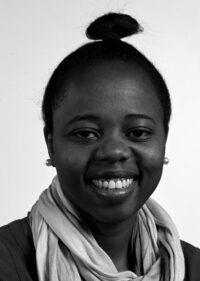 Sue-Ellen Chitunya (producer, Joy and Pain)
Lydia "Sue-Ellen" Chitunya is a filmmaker who hails from Zimbabwe. She is a 2019 Georgia State University (BA, '10) "40 under 40 honoree" and a graduate of the UCLA professional producing program. In 2020, she was invited be a member of the Academy of Motion Pictures Arts and Sciences (AMPAS) short films branch. She is also a Roger and Chaz Ebert Foundation Fellowship recipient. Chitunya has participated in the following artist development programs: 2020 Women In Film INSIGHT, 2019 Industry Academy, Rotterdam Lab, Durban FilmMart, Film Independent's Project Involve, Berlinale Talents, Cannes Film Festival Marchè Du Film Workshop, Caribbean Tales Incubator, Kyoto Filmmakers Lab and Durban Talent Campus. Chitunya has produced several shorts that have screened at festivals around the world including BFI London, Tirbeca, Iris Prize and Outfest. Her varied work experience includes marketing for Disney College Program, programming for Zimbabwe, Atlanta and Slamdance Film Festivals. She recently worked as a Post Production Coordinator on Marvel Studios' Avengers: Endgame (2019) and Black Panther (2018).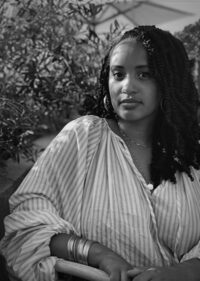 Quinn Curry (producer, (The Legend of) Man Child Kenny)
Quinn is a creative producer who has collaborated with award-winning writers, directors, editors and cinematographers to develop an array of content ranging from shorts (Voice, Augustus) to feature films. Most recently, she worked alongside producer Chelsea Barnard on the Golden Globes and Oscar-nominated films Phantom Thread, If Beale Street Could Talk and Vice. Currently, she is a producer with Made With Love Media, the newly minted production company of award-winning producer, Stephen "Dr." Love. Made With Love Media is operating with a first-look with Lionsgate Studio. The company currently has films set up with Netflix, Paramount, A24 and Lionsgate.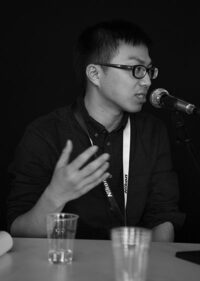 Yu-Hao (David) Su (producer, The Mushroomers)
Yu-Hao (David) Su's filmmaking journey began on Ang Lee's Life of Pi, where he worked in the art department, before going on to work on major Taiwanese blockbusters such as Kano. Su is an alum of AFI Conservatory's producing MFA program. He has produced numerous shorts including Fata Morgana (Clermont-Ferrand premiere), The Disappointment Tour (AFI FEST) and Frameline Completion Fund winner Bobbyanna. He was also a producer on Test Pattern, Jury Award Winner for Narrative Feature Competition at New Orleans Film Festival, and associate producer on the first season of Two Sentence Horror Stories. He line-produced The Cloud In Her Room, which won the Tiger Award at the International Film Festival Rotterdam in 2020. He is currently developing his first Taiwanese feature Run Zombie Run, which won Taipei New Horizon Screenplay Award at the Golden Horse Film Project Promotion in 2019. David also participated in Film Independent's signature diversity program, Project Involve, in 2018.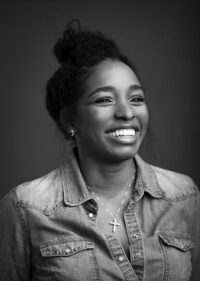 Milana Edwards (producer, We Were Born Kings)
Milana Edwards was born and raised in southeast San Diego. As a first-generation college graduate, Milana places a lot of personal emphasis on equality in education. While pursuing her BA in English from Georgetown University, Milana worked with education activist organizations, which led her to join the Teach For America (TFA), Washington DC corps, where she taught at-risk students. She transitioned into the film industry in 2017 when she produced her first short film Hoop Dreamin', which was accepted into multiple film festivals including Pan African Film Festival and the Forbes "Thirty Under 30" festival and secured airline distribution. In the last three years, Milana has produced five short films. Her most recent project, Natives, was accepted into the San Francisco Black Film Festival and Martha's Vineyard Black Film Festival. Milana is a recipient of Frank Volpe Endowed Scholarship, the Stark Special Production Grant and is a T. Howard Alumni.
Additionally, Yu Hao (David) Su received a $30,000 Sloan Producers Grant for his Producing Lab project, The Mushroomers. The Producers Grant provides support for projects that explore themes of science and technology in exciting, engaging ways.
"We hope our film will be able speak to our collective grief in a small way, and introduce audiences to an overlooked, yet unexpectedly cinematic and charming corner of the natural world," said Su, of the project, "It's my honor to receive the Alfred P. Sloan Foundation Award."
Film Independent Artist Development programs promote unique independent voices by helping filmmakers create and advance new work through Project Involve; Filmmaker Labs (Directing, Documentary, Episodic, Producing and Screenwriting); Fast Track finance market and Fiscal Sponsorship, as well as through Grants and Awards that provide over one million dollars annually to visual storytellers. To learn more, visit Film Independent's website.
The 2020 Film Independent Producing Lab is supported by the Alfred P. Sloan Foundation. Additional support comes from the National Endowment for the Arts. To learn how to become a Member of Film Independent, just click here.
More Film Independent…