Here's Your 2016 Film Independent Forum Cheat Sheet
It's late October, and while the rest of the world is busy cobbling together last-minute Halloween costumes and reviewing schematics for optimal pumpkin-carving opportunities, here at Film Independent we've been happily scrambling to prepare for the 2016 Film Independent Forum. There will be plenty of time for haunted hayrides and greedy candy-mongering starting next week, but for now our focus is solely on providing the very best in exclusive insight, conversations and networking opportunities for the throng of eager eyed-and-eared attendees preparing to descent on the DGA in West Hollywood beginning today, Friday, October 21.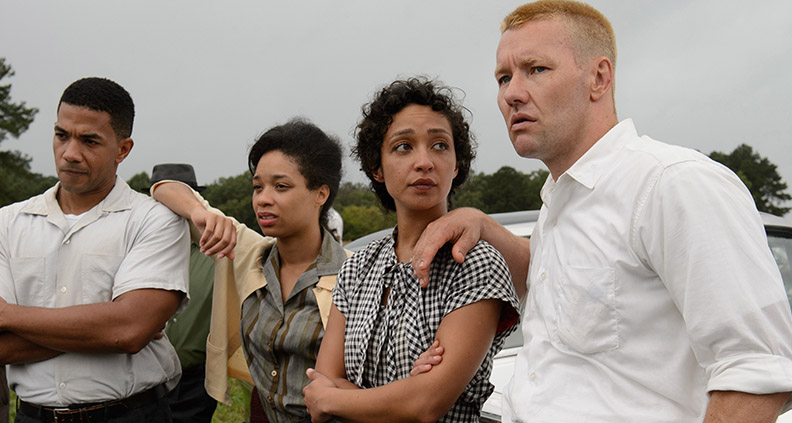 The fun starts at 7:00 tonight with our Forum Opening Night film Loving, director Jeff Nichols' historical drama about the real-life couple at the center of the landmark civil rights case Loving vs. Virginia. A Q&A with Nichols and the film's leads Ruth Negga and Joel Edgerton will follow the screening. Loving is sure to be a part of upcoming awards season conversations, and attendees to the Forum will get an early peek at the film in advance of it's November 4 release. Following the Q&A, attendees can hit the bar and the buffet at the post-screening reception sponsored by The Virginia Film Office.
Saturday is action-packed, kicking off with a keynote conversation about the state of auteur-driven TV with Mr. Robot creator and showrunner Sam Esmail. As the gap between independent film and boutique TV continues to narrow, a firm grasp of the ins and outs of the television landscape is becoming a critical part of any savvy filmmaker's career strategy. The panel is sponsored by USA Network.
Following Esmail's keynote, there will be a Marketing Report panel outlining how the artistry of filmmaking is intertwined with the economics of entertainment. Want to learn to create an attractive sales package for your film? Start here.
Concurrent to the Market Report is the Agents of Change (Part One) panel, which will shed light on two one-of-a-kind creative collectives working on the bleeding edge of storytelling and technology: Tender Claws and The Argus Project. The panel will include a "VR tasting menu" as well, so you can actually get your hands (virtually) dirty.
After an off-the-record networking lunch, things will pick back up with a Shopping Your Project Financing Clinic. Come watch a group of Film Independent Producing Fellows present projects to a panel of experts and receive real-time feedback on how to make their pitches more attractive to potential financiers and investors.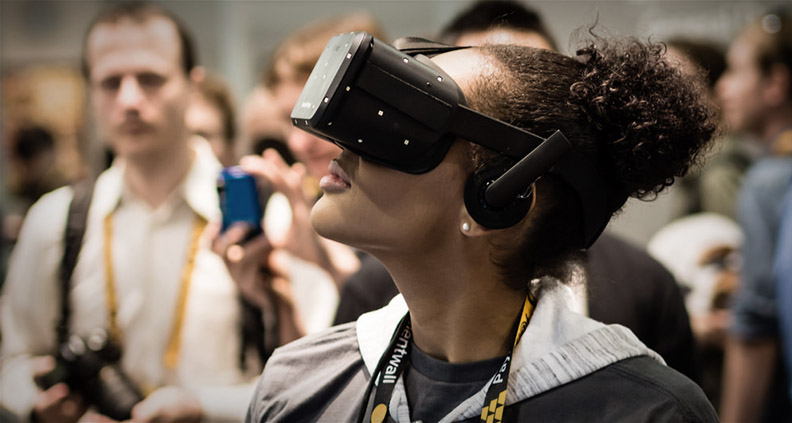 Let's say VR is more your thing. Concurrent to the Financing Clinic, Agents of Change (Part Two) will unfold in a session devoted to examining the methods and careers of today's top immersive and interactive storytellers.
During this time, watch out for Industry Connect, a fast-paced networking round-robin in which filmmakers will present projects they have in development to leading industry advisors and executives.
At 3:15, politically inclined filmmakers can check out Where Marketing Meets Impact, which explores how indie filmmakers can best position socially conscious films to both support and be supported by social justice movements. This is also a good one to go to just to learn about marketing in general, so don't worry if you don't consider yourself particularly rabble-rousing.
If politics aren't you're thing, be sure to check out our case study panel Made in LA, which will explore the production of two recent films, Spa Night and Too Late—taking a look at how each film utilized the City of Angels on their way to the big screen.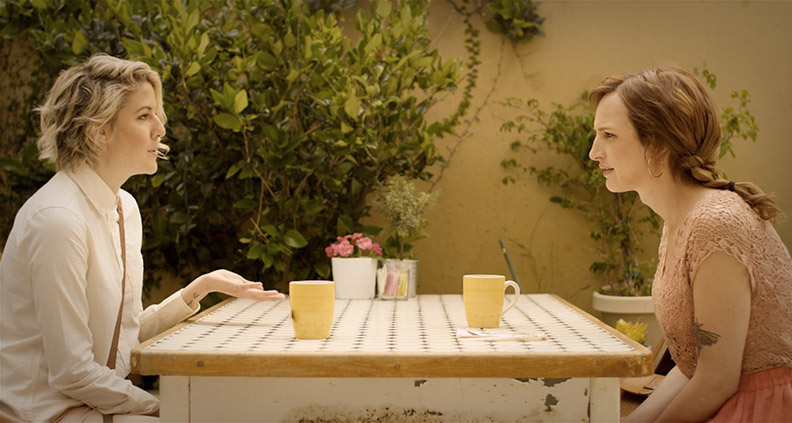 Later in the day, web series creators are encouraged to check out yet another exclusive case study about the production and distribution of the critically acclaimed digital series Her Story, featuring the show's creators.
Concurrent to Her Story, filmmakers looking for insight into the current state of distribution can attain just that in a panel deconstructing the latest trends and strategies in VOD, day-and-date releasing and beyond.
Whirlwind day, no?
Sunday will begin with a keynote address from Effie T. Brown, producer of Dear White People among many more and EVP of Production & Development, Lee Daniels Entertainment. Brown embodies the "working filmmaker" concept at its best, and will share her insights in typically outspoken fashion—definitely something you don't want to miss.
After bunch, be sure to check out our Documentary Lab Works-in-Progress screening, with exclusive first-look sizzle reels of projects currently in production, with filmmaker insight into the projects' inception and production.
Or you can check out Online Content Creators: A Brand of Their Own, which will gather some of today's top digital video creators for a no-holds-barred discussion of the web space and the future of short-form content.
At 2:45, filmmakers looking for advice on how to build long-term careers should definitely check out the Sustaining a Creative Career panel, in which working filmmakers will share their insight into work—how to do it, and where to find it.
If monetization is more your thing, be sure to come to Jumping on the Brand Wagon, which will explore the myriad ways in which filmmakers have leveraged relationships with major consumer brands to create artistically vital work.
After all that you might be inclined to kick back and grab a drink, which attendees are encouraged to do at our Closing Night Reception, sponsored by Brandwood Global. We hope to see you there and at all of our panels and events!
Be sure to follow #FiForum on Twitter and Facebook for real-time updates as to everything going on, and be sure to subscribe to our Film Independent YouTube channel for full panels and highlights both during and after the Forum. Not a Member of Film Independent yet? Become one today.
The 2016 Film Independent Forum happens October 21-23 at the Directors Guild of America in Los Angeles. For more information and updates about panels, please visit our website.
The 2016 Film Independent Forum is supported by Premier Sponsors Directors Guild of America, Loyola Marymount University School of Film and Television and SAGindie, with Principal Sponsors Brandwood Global, Montana Film Office, and The Virginia Film Office.