How HBO's Len Amato Went from Buddy Holly to Hollywood
When you hear a phrase like "Hollywood studio executive," chances are your mind goes to glitzy awards shows and Beverly Hills power lunches, not downtown theater or old school NYC punk clubs. Then again, Len Amato isn't your typical suit, a fact underscoring the HBO Films President's April 28 executive keynote at the 2019 Film Independent Forum—which traced the long arc of Amato's wildly influential career, from struggling Chicago performer, to NYC scenester, to his current decade-plus run of Emmy and Golden Globe awards accumulation at the executive level; amassing so many trophies, in fact, that the actual number seems like a sketch comedy parody of a "big-time-Hollywood-guy resume."
"It's ridiculous," said Film Independent President Josh Welsh, Amato's friendly inquisitor for the morning. "Some of my background I can tell you, some I can't," joked Amato, who credited his earliest exposure to filmmaking to the Columbia College Chicago, which he described an "outlaw" college, noting that at the time of his enrollment the school wasn't even accredited.
After moving with his then-girlfriend (now wife), a dancer, and a handful of her girlfriends to New York in the early '80s, Amato—an accomplished musician—played with various groups at such storied downtown venues as CBGB's and Danceteria, as well as working on film projects and acting and performing in one of theater's very first jukebox musicals, about Buddy Holly.
But as a struggling creative in the Big Apple, he was still broke. "I heard that they paid people to read books and see plays. I thought that sounded like a great job," said Amato, who eventually landed a gig as a reader at a studio in Manhattan. "Even though I lived downtown amongst independent filmmakers, I was reading at studios. So I found myself in more a studio environment"—an early example of the juxtaposition of countercultural sensibilities and commercial instincts that would serve him so well later in his career.
Amato soon got his first "real job" as story editor, going to work for Robert DeNiro's fledgling Tribeca production company. Cleverly, Amato mailed DeNiro a letter of interest via FedEx: "I figured he'd think it was taxes or something, and he'd have to open it," he said. Eventually, however, a better opportunity popped up in the form Spring Creek Production and its founders, husband-and-wife producing duo Paula Weinstein and Mark Rosenberg—who gave Amato 24 hours to accept their offer to become the company's president.
"Robert DeNiro's going to be mad at me!" Amato fretted. Rosenberg's reply? "That's your problem, man." But—Welsh observed—"DeNiro couldn't have been too mad." The actor would eventually sign up for the lead role in one of Amato's earliest projects, Analyze This (a script written by Amato's NYC theater scene acquaintance Kenneth Lonergan), after the release of which Amato said DeNiro's asking price jumped even further than it had for The Godfather.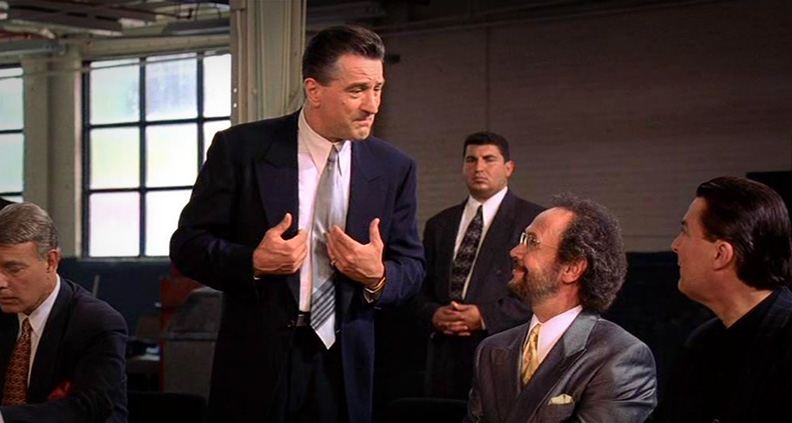 And then: HBO. Welsh asked Amato about his process for selecting which projects to tackle. "You hear a lot about algorithms, but [at HBO] it's a lot of going with the gut of the people who work there," he said, joking: "I've basically run through my ideas because I'm old. I need other people's ideas." As an executive, he said that he's most drawn to stories with deep emotional resonance that subvert expectations.
Often times this means stories based on current events. "How are you going to make a movie about hanging chads?" Amato wondered rhetorically, referencing director Jay Roach's 2008 HBO film Recount, which dramatized the 2000's election results-tallying kerfuffle. "We don't want to make history lessons, we don't want to make medicine. We want to make film," he said.
Such projects are also increasingly attractive to big name talent, who receive fewer and fewer opportunities each year to tell meaningful adult stories on the big screen. In the 2010s alone, Al Pacino made You Don't Know Jack, Phil Spector and Paterno, all for HBO Films.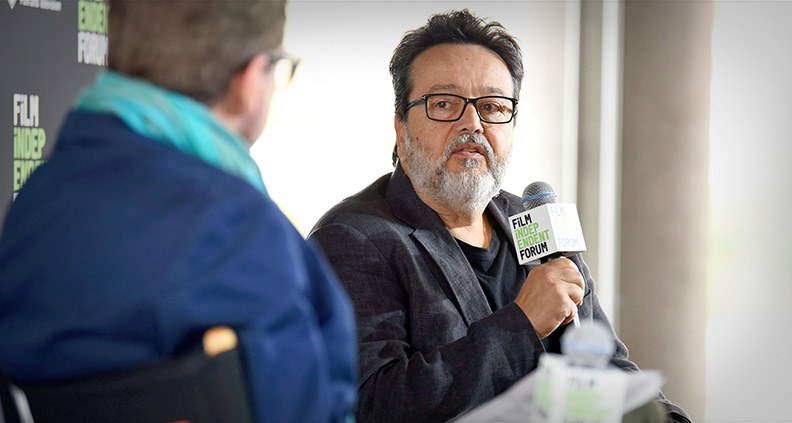 "[We're] looking for characters that are going to attract a great director and great actors," said Amato, whose responsibilities expanded even further, when recently—in addition to his ongoing role at HBO Films—he was also named head of limited series at network partner Cinemax, giving the exec an even wider palette to pursue unique and original projects and programming.
That means ramping up Festival acquisitions, with HBO Films landing two of the biggest Sundance titles of the past two years: 2018's Film Independent Spirit Award-nominated The Tale, from filmmaker Jennifer Fox; and director Rashid Johnson's Native Son from this year. "We wanted [the festival market] to look at us as buyers even though we weren't buying anything," Amato laughed. "But frankly, we didn't see anything we wanted," before The Tale, he said.
The conversation continued, touching on issues of diversity, as well as the ongoing WGA/agency conflict currently roiling Hollywood. But through whatever ups or down the entertainment industry throws his way, Amato's instincts have proven their longevity. As he said at one point: "Let the audience decide."
The 2019 Film Independent Forum took place April 26-28, 2019 at the new LMU Playa Vista campus in the heart of Silicon Beach—click here to see what else happened, and don't forget to come back next year!
The 2019 Film Independent Forum is supported by Premier Sponsors SAGindie, Cast & Crew and University Partner Loyola Marymount University School of Film and Television.
To learn more about Film Independent, click here and be sure to follow us on Twitter, Facebook, Instagram and subscribe to our YouTube channel. Become a Member of Film Independent today.