VIDEO: Jessica Sanders Debuts New Short, Fox Directors
As TV and movie lovers and creators, we talk about it all the time. Diversity. Opportunity. Representation. But even as the conversation around building a more equitable entertainment industry, there are still enormous strides that need to take place before underrepresented voices can be heard, and for their projects to see the light of day. But institutions like Film Independent and its peers can only do so much. At a certain point, it becomes necessary for the big studios to take on some of the responsibility and help cultivate and support diverse talent.
Happily, the Fox Global Directors Initiative (FDI) is one such program. Launched in 2014, the FDI aims to increase pipeline of diverse directing talent available to helm the studio's myriad TV, commercial and feature film assignments—and specifically to create more opportunities for women and underrepresented filmmakers. The FDI tapped 20 female directors to participate in the inaugural directing initiative with established showrunners, directors and creative executives to help elevate participants' careers.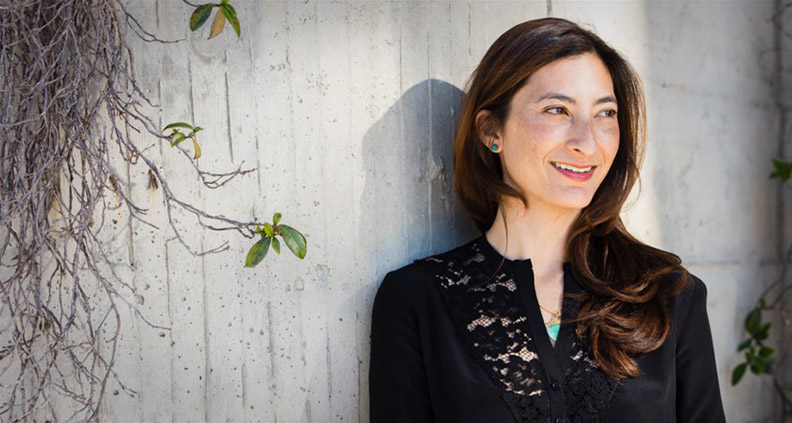 Among the FDI participants is Jessica Sanders, an accomplished documentarian and narrative filmmaker who has also worked extensively in the commercial field. Sanders is a veteran of numerous Film Independent Artist Development programs, including the Project Involve Class of 2000, the 2003 Producing Lab and 2007 Screenwriting Lab. Director of the Sundance-winning documentary After Innocence, Sanders also recently joined the Academy as a Member of the Documentary branch.
We recently spoke to Sanders about her experiences with the FOX Directors Initiative, as well as her thoughts about what still needs to happen to level Hollywood's uneven gender playing field. Sanders also produced and directed a short video to promote female directors:
Can you describe a little bit about the FOX Global Directors Initiative?
All of the directors [who participated] were nominated by various film organizations. I was nominated by Film Independent, which I've had a long relationship with. They've supported my career from day one and I've participated in many of their amazing filmmaking labs.
What did you expect that the program would be versus what you discovered it to be once you got there?
I was inspired by the talent of the directors. It's an incredible group of women. I really appreciated the inclusiveness of the program.
What were some of the reoccurring themes that you noticed as you spoke to all of these different female directors?
Within this group of highly qualified and accomplished directors, most have not broken into episodic TV.  Since the program a few of the directors have gotten episodic TV directing opportunities.
You've worked extensively in both commercials and documentaries. What are the unique challenges facing female directors in each of those fields?
There are more female directors in documentaries than commercials. I think it's because documentaries are usually lower budget and are often self-started. In commercials a director is represented at a production company and get hired by the advertising agency. Unfortunately, many top commercial production companies have no or very few women on their rosters. I don't know the specific stats on women directors in commercials, but I know it's very low.
(above: trailer for Sanders' Academy Award-nominated 2005 documentary, After Innocence)
In your opinion, what do you see as the solution to seeing more female directors in Hollywood?
Hire women. There are so many talented and qualified women directors who have so much to offer. Despite the current media attention, the numbers are still very low (7% Women in Hollywood features, 17% Women in TV Directing, 2% Women of Color in TV). We must all actively hire inclusively and be vocal about it to those who are in positions to hire.
Have you stayed in contact with any of the directors you met during the Initiative?
The best part of the program is the camaraderie of having 20 amazing filmmakers who I now call my friends and colleagues. It's an incredibly supportive group.
What advice would you give to aspiring filmmakers, male, female or otherwise
Keep making work. Learn the tools (camera, editing, etc.) so you don't have to be dependent on anyone to make anything. Explore, lean and find your collaborators and filmmaking community.
What are you working on now? Where do you hope your career goes from here?
I'm working on my first narrative feature that I'm very passionate about, Picking Cotton, based on the New York Times Best Selling book by Jennifer Thompson, Ronald Cotton and Erin Torneo. It's an incredible wrongful conviction story about forgiveness that I featured in my Sundance-winning film After Innocence.
---
Directors featured in the video include:
Jennifer Arnold
Shaz Bennett
Bert & Bertie
Gabriela Cowperthwaite
Marta Cunningham
Cherien Dabis
Hannah Fidell
Sydney Freeland
Rachel Lee Goldenberg
Steph Green
Maggie Kiley
Kimberly Levin
Anja Marquardt
Isidora Maras
Amanda Marsalis
Catalina Aguilar Mastretta
Meera Menon
Vanessa Parise
Jessica Sanders
Susan Youssef
---
To learn more about the FOX Global Directors Initiative, click here. To learn more about Sanders, please visit her website. And to learn more about any of our Film Independent Artist Development programs, click here.
Not a Member of Film Independent yet? What are you waiting for? Click here to become one today.