How Medieval Times and Spanish Romanticism Inspired the Sartorial Visuals of 'Dune' (Part One)
In order to deliver the 2,000 costumes – including approximately 400 specialty costumes and bespoke "stillsuits"– for Denis Villeneuve's visually captivating and masterfully adapted sci-fi epic Dune, the director enlisted the help of costume designers Jacqueline West and Bob Morgan, whose work on the film is currently nominated at the upcoming Oscars.
With her background in art history, former fashion designer West is a four-time Academy Award nominee, whose credits include Quills, Argo and The Revenant. Having previously collaborated with West as costume supervisor on the Prohibition-era gangster drama Live by Night, Morgan's long list of credits includes Maleficent: Mistress of Evil and Man of Steel. This is Morgan's first costume design credit on a feature – and his first Oscar nomination.
Released in 2021, when all Warner Bros features were available day-and-date in theaters and on HBO Max, the film recently crossed $400 million in worldwide box office. The immersive sci-fi fantasy tale centers around the intricate galaxy-spanning power struggle between two of the Great Houses in the galaxy–the Atreides and Harkonnens. The clash culminates on the desert planet Arrakis, which produces the most precious substance in the galaxy essential for space travel, the "spice melange."
Covering three very distinct worlds – the lush ocean planet Caladan (ancestral home of House Atreides), the harsh desert planet Arrakis (home of the indigenous Fremens tribe) and the mostly barren Giedi Prime (homeworld of House of Harkonnen) – West and Morgan's monumental task went beyond adding texture to the characters; it became an integral part of the complex world building.
We recently caught up with the costuming duo to talk about the influences – ranging from the Russian Romanov dynasty, Spanish painter Francis Goya and the Tuaregs of the Saharan desert – that converged to forge the stunning visual feast of Dune.
JACQUELINE WEST & BOB MORGAN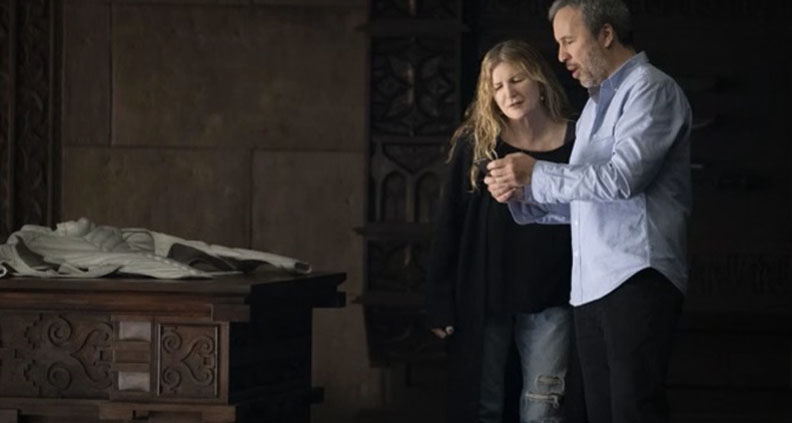 Jacqueline, how did this, your first-ever sci-fi project, come about?
West: I had never done sci-fi before, but Denis hired me because I hadn't worked in that genre; I've mostly done period films. He wasn't looking for the typical sci-fi motif – he wanted something futuristic that was also based in reality. When we first discussed his vision for Dune, he absolutely loved it when I said that I saw it as "mod-ieval" piece – a modern take on medieval times. The story of the Atreides and Paul's journey are fundamentally about a world starting over. I had read Dune years ago when I was in Berkeley and feel a special connection to Frank Herbert's novel because I used to have a houseboat in Sausalito Harbor 30 feet from Alan Watts' houseboat, and that was where Herbert would write Dune on the weekends.
What was it like to orchestrate a design and fabrication process to produce 2,000 individual costumes?
Morgan: We started prep in Los Angeles. Due to the scope and volume, it was pretty obvious that we had to be in Budapest right away. So, I headed to Budapest in November 2018 and was there for almost a year. Jacqueline stayed in Los Angeles for about a month and joined me afterward. We were doing Zoom fittings before everyone was using Zoom. We worked with our amazing concept artist Keith Christensen, whom I had worked with on many films including Man of Steel and Batman vs. Superman: Dawn of Justice. He is absolutely immersed in Dune and loves the book. So it was a wonderful fit, the three of us developing these costumes based on Herbert's meticulous descriptions. We also worked with the fantastic Jose Fernandez of Ironhead Studio [costume and creature design studio], who delivered the prototype for the stillsuits.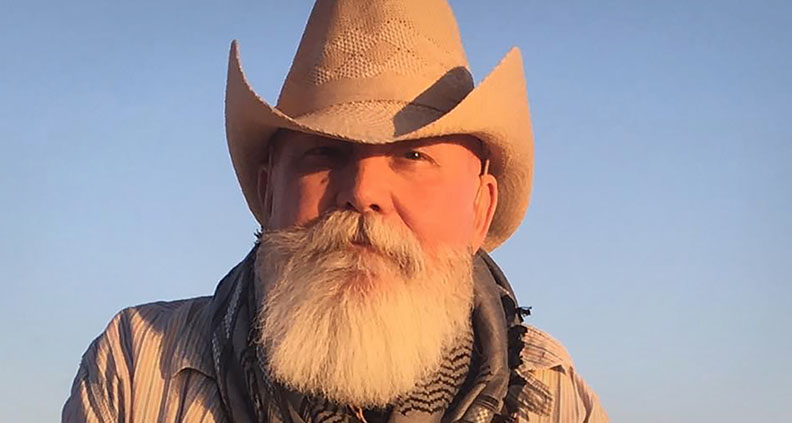 Did you both run the same teams? Or did one focused on Budapest and the other on Jordan?
West: We ran the same teams and worked scene-by-scene together – I focused on designing and Bob took on the logistics: what to give to [London special effects costume house] FBFX versus what we were going to make in-house; how to set up the stillsuit manufacturing process in-house, etc. This was really a two-person job, so I was very lucky to have Bob. He went to England to check on the costumes when I had to stay in Budapest for the fittings and watched over the desert shoot when I had to go back to design the next batch [of costumes] before they got back from [shooting in] Jordan.
Morgan: I was very happy to collaborate with Jacqueline on this. Looking back, I can see how we really needed two costume designers. We were building three very different worlds during prep and then we had to start shooting. So, I took off for Jordan and Jacqueline stayed in Budapest – we were constantly leapfrogging over each other.
How much of the David Lynch film made it into these designs? Or was it all based off of the book?
Morgan: We really didn't reference the film because the book is extremely descriptive about these worlds. Denis was also very specific about what the film was and what it wasn't, which gave us a wonderful framework and creative expanse to work with.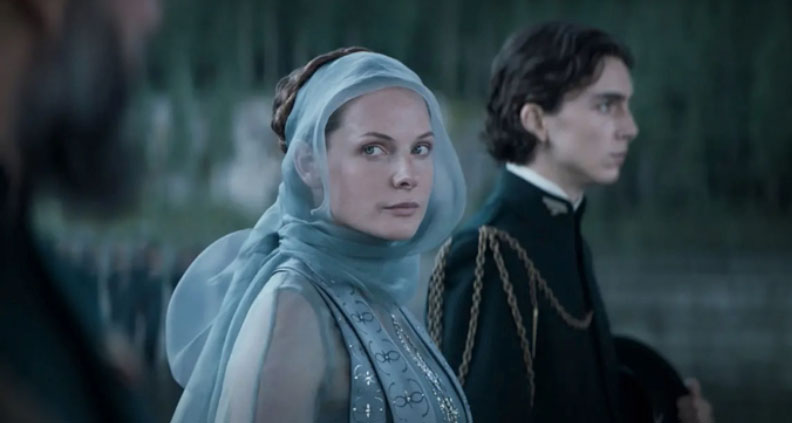 As the mother of the House of Atreides' heir apparent and a Bene Gesserit [a mystical order of female sorcerers], Lady Jessica wields considerable power. What influences went into crafting her persona? 
West: A lot of [Italian painter from the late Middle Ages] Giotto, [Francis] Goya and Caravaggio. I spend part of the year in the South of France in Avignon – many of the churches and abbeys there are from the 1200s. All the incredible paintings inside are of the nuns, holy women and saints – I've been steeped in that for years. And, because I'm from Berkeley, I've always been obsessed with Tarot cards and found a set of Marseille Tarot cards from the 1300s in an antique store in France. So, I used a lot of those references–the Emperor and the Queen of Wands – for her Bene Gesserit nun-like attire and Mother Mohaim. Jessica was also inspired by the rich Spanish romanticism of Goya's "The Clothed Maja"–one of her lace dresses was a modern take on the Chantilly lace.
Morgan: Lady Jessica is one of the most powerful people at the center of this epic adventure. She is self-assured and beautiful, but can also be dangerous and is very adaptable to the new world. She is tenacious and embraces what the new order means for her family. We wanted to reflect those qualities in her wardrobe.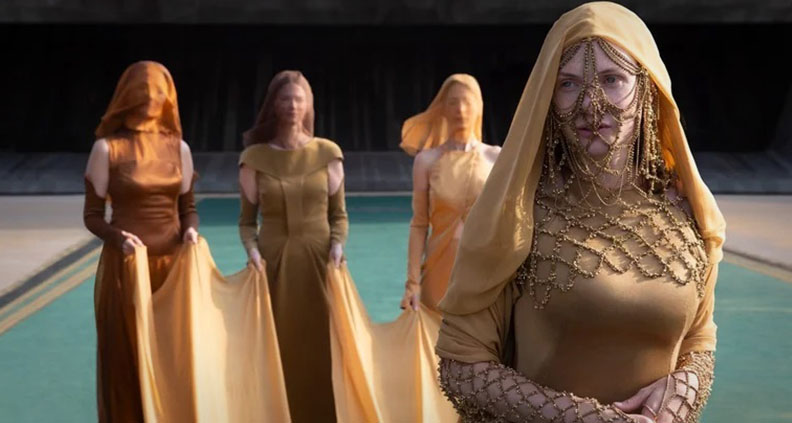 After the House of Atreides is attacked on Arrakis, Lady Jessica goes from being a wife and mother to a warrior [SPOILERS] swiftly defeating the Fremens' leader Stilgar (Javier Bardem) in a knife fight on their first encounter in the desert. Talk about the sartorial transformation that reflects her journey.
West: Her wardrobe on Caladan was dark and very regal – the sleeves are medieval and the cloaks and hoods are taken from Giotto paintings. Once in Arrakis, I livened up her wardrobe and added some color, but still kept the medieval silhouettes. The dress she wears as she first disembarks from the spacecraft on Arrakis has spice tones – from the spice baskets in some pictures that I took in Morocco. At one point, we even referred to her ladies-in-waiting as the "Spice Girls" [laughs]. But her face piece that comes down to her shoulders was medieval-inspired. When Paul and Lady Jessica are captured by the Harkonnens, the pajamas they have on were handwoven by a very talented weaver in Italy, Jenni Tomassi. She hand-wove the Atreides court designs and symbols into those pajamas.
Check back tomorrow for Part Two of our conversation, where we delve into what inspired the designs for the Atreides men and the Fremens tribe, and of course, the famous stillsuits!
Film Independent promotes unique independent voices by helping filmmakers create and advance new work. To become a Member of Film Independent, just click here. To support us with a donation, click here.
More Film Independent…
(Header: Lady Jessica Atreides, played by Rebecca Ferguson, and son Paul Atreides, Timotheé Chalamet, on desert planet Arrakis in Dune. Courtesy: Warner Bros. Entertainment)