Podlight: An Interview with 'The Watch' Co-Host Chris Ryan
In our regular feature Podlight, we take our earbuds out just long enough to go behind the microphone with the voices and creators of the web's most innovative and enduring film podcasts to find out what makes these shows tick and unpack ideas about the current state of online film discussion. 
THE WATCH
For four glorious years, ESPN's Bill Simmons-founded Grantland.com was inarguably one of the internet's preeminent destinations for incisive writer-driven journalism and thoughtful critical analysis, focused in equal measure on the worlds of sports and pop culture. Unfortunately, parent company Disney ultimately shuttered the site in 2015, leaving fans (like me) of Grantland's disparate constellation of howlingly funny and scary-smart commentators in flux. Happily, many of Grantland's best and brightest have since landed at Simmons' follow-up, The Ringer, where the project of turning a wry eye to the corporate-driven spheres of athletics, entertainment and tech continues unabated—including its own podcast network.
Among The Ringer's signature audio offerings is the weekly television deep-dive The Watch, hosted by Executive Editor Chris Ryan and TV-critic-turned-scribe Andy Greenwald (Legion). Twice a week, Ryan and Greenwalk—longtime friends, Philadelphia natives and former contributors to SPIN magazine—convene to chew over the latest industry news, discuss new shows and trade seemingly endless quick-witted jabs about the current state of episodic storytelling.
We recently spoke to Ryan about putting the show together, "peak TV", what makes for an interesting podcast discussion topic and the relative merits of TV vs. film, among other things. Here's the conversation: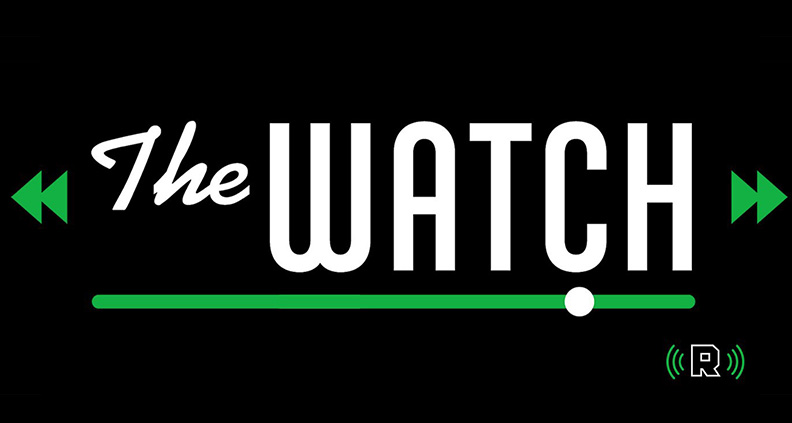 Tell me a little bit about The Watch. How does it fit into the overall world of The Ringer? 
Ryan: We started doing the Hollywood Prospectus podcast for Grantland in 2012 or late 2011. It was just supposed to be two longtime friends talking about pop culture. It had a pretty low concept. As Andy became more of a known television critic, it became more of "the critic and his average-Joe pal." I guess it was more dynamic than that, but it felt like that. The thing we got lucky with was that there were a lot of really classic Golden Age of Television shows [going on then]—we had Breaking Bad, Game of Thrones, Mad Men. Those were like the Holy Trinity of the Hollywood Prospectus podcast. So we just transposed all that stuff over to The Ringer when it started. But now, with Andy moving more into writing for television, I feel like the dynamic has changed a little bit again. Andy is talking from the perspective of someone trying to make TV, and I'm coming from the perspective of someone who's consuming it.
What do you see as the current relationship between feature films and television? Are they evolving apart, or closer together?
Ryan: I think it's a two-sided question. Our podcast has kind of become a reflection of what's now being termed "peak TV." I think now more than ever, we try to just burn through as many new shows as we can to give people a sense of the landscape. That's different than when we first started the podcast. I think we reflect how people can feel a bit blinkered with the amount of television that's out there. Weirdly, I feel like the last year or so I've come back to movies in a lot of ways. I've really started to appreciate not on the artistry, but the defined beginning, middle and ending of a film over a course of two hours. That being said, I think in three or four years I think you're going to see the borders between the two art forms continue to fall away—especially if Netflix and Amazon continue to invest in content without really needing it to be one or the other. But there will still be hallmarks of film storytelling versus television storytelling.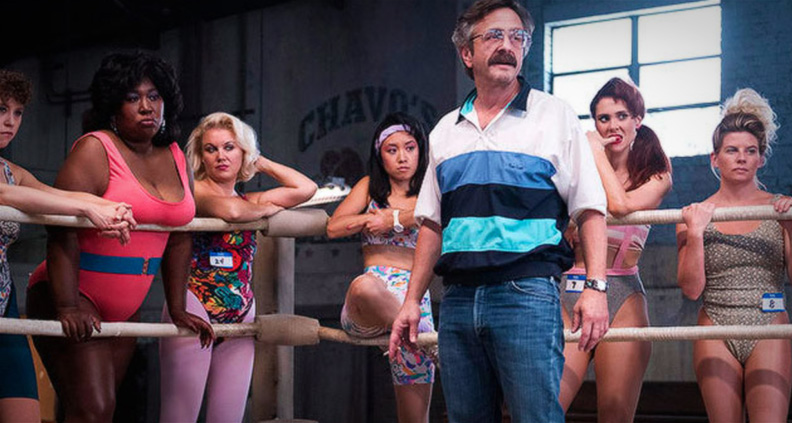 How do you identify what might make for an interesting discussion topic for the show? 
Ryan: I think that period of time when [we were doing] Hollywood Prospectus—when there was Breaking Bad, Game of Thrones and Mad Men—there was that imaginary water cooler you had. Those shows would be on on a Sunday or whatever, and you would go into your office the next day and talk about [them]. For the most part that kind of community around TV shows has become much more vulcanized. Now you have people who like WB comic book shows, you have people who like Shonda Rhimes shows. There are people who watch The Americans and Fargo and Legion. You can find something for your niche. People say, "I'm going to watch House of Cards, but whenever I get to it. I'll watch The Handmaid's Tale, but probably not all in one night." That's been [our] biggest challenge. We used to have a real sense of what people want us to talk about and what show everybody was focused on.
What are some of the other challenges in doing the show, either logistically or in terms of growing its audience?
Ryan: Well, I think the growing-the-audience thing is interesting. I mean, at the end of the day it's two people talking about television. So I'm not sure how scalable that is or how big it could get. We noticed that when we talk about truly popular things like the Big Little Lies finale or Star Wars, people click play. It's not that complicated. Logistically, it's probably easier [to record] than it's been in a long time. Andy lives in the same city as me now, and he comes down to Sunset Gower Studios and we record twice a week. But it is a challenge to keep up with all this television, I have to be honest.
As a podcaster, writer and editor, what do you see as the current state of online pop culture discussion? What do need more or less of?
Ryan: I have my personal opinions. I'd like to see more carefully considered, thoughtful and stylistically challenging and interesting writing. Now that people have access to everything, they don't really need gatekeepers. They need people to organize and say things like "here are the 100 movies you should watch from the 1970s." They need people to tell them what's streaming on Netflix and tell them what are the 20 episodes of X-Files they need to watch. They don't need critical essays to convince them to engage with something, because the bar of entry is so low. I feel like it's become almost more of a service industry in terms of, like, "here's some different ways to organize all of this media" than "here's a critical essay why James Grey is an amazing filmmaker." You don't need me to tell you that, you can just go watch James Grey's movies.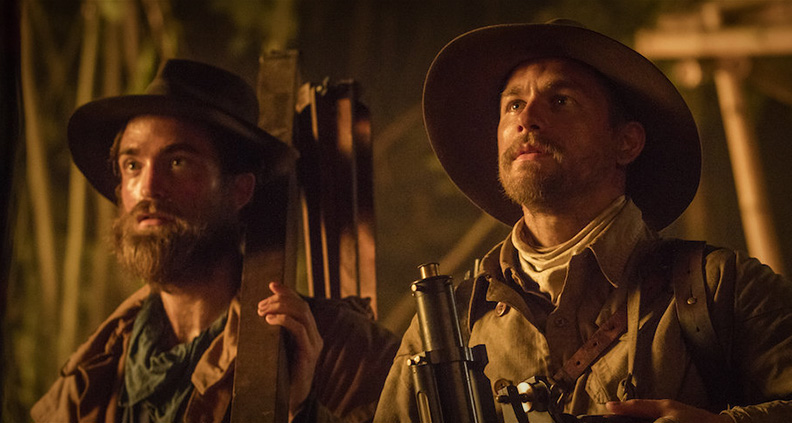 Not a Member of Film Independent yet? Become one today. Want more Film Independent? Follow us on Twitter, Facebook and on our YouTube channel.