How the 'Mare of Easttown' Locations Team Worked Around the COVID-19 Shutdown, Part Two
In Part One of our interview with Mare of Easttown's location manager, Brian M. O'Neill talked about how finding gems in the suburbs of Philadelphia added to the complex authenticity and lived-in quality of Mare's world and what it took to pull together the fictionalized town of Easttown, PA. Today, he shares with us the complicated process [SPOILERS AHEAD!] behind one of the shows most memorable sequences, as well as what location changes had to be made once they got back on set after the COVID-19 shutdown in 2020.
'MARE OF EASTTOWN' LOCATIONS, PART TWO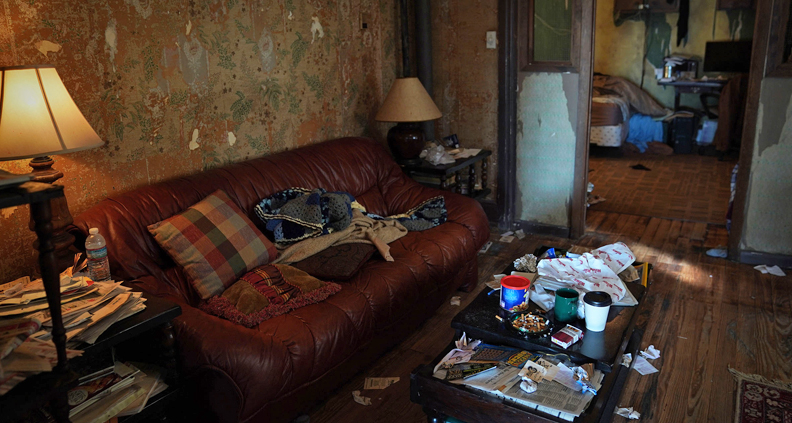 Towards the end, one of the murderer suspects is [SPOILERS!] a creepy kidnapper who has a dilapidated house with a bar attached to its side. What elements did you need for that location?
O'Neill: That was actually scripted as a basement–it was almost that cliché. We spent weeks bouncing around ideas, from warehouses to industrial parks to ice rinks. One criteria was that we needed to believe he lives there and that the place must be off the radar, since these girls have gone missing quite some time.
How did you end up finding that house?
O'Neill: I was out with the second unit shooting some sunrise interstitial scenes at 4:30 in the morning one day, when I drove by an abandoned bar with a "For Lease" sign. When I turned the corner, I noticed there was a house connected it! At first, I didn't know what exactly I would use it for, I just wanted to know what was inside that space. There was a real estate agent's number on the side of the building and one of my scouts, Eric Mills, texted me pictures once he got inside that building. It was beyond dilapidated, many feral cats had been living there for a while, so you can just imagine the smell and the level of mold infestation. It was just horrid.
In the scenes where Mare and Detective Zabel are chasing the kidnapper around inside that property, the scuzzy and mold-saturated look definitely felt real.
O'Neill: What you saw on screen was movie magic, since we couldn't have the cast and crew working around an actual mold-infested space. This was pre-COVID and before any remediation work was done, we had to wear masks inside that house–we could only spend a few minutes in there before having to go outside to get some air. And then when COVID hit, I had to continue leasing that abandoned property for almost another year. So, we spent a significant amount of money on mold remediation to make it safe for everyone, and then used movie magic to bring back the look of a decaying building. It was a great find because the patina and the age of the building would have been hard to replicate on a set.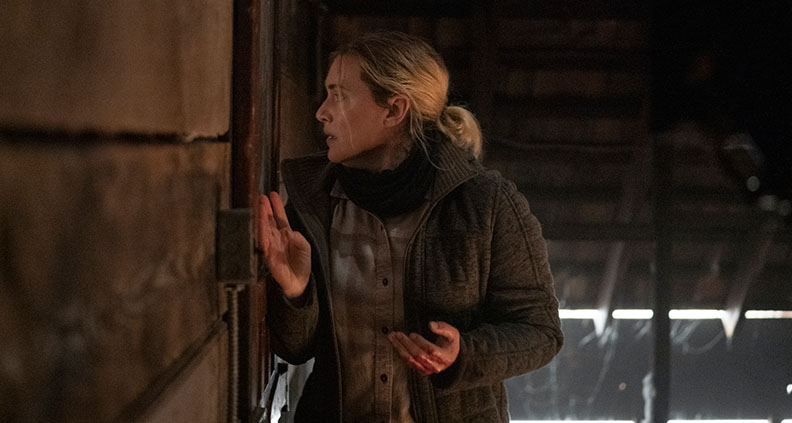 All the internal shots of the cat-and-mouse chase between Mare/Colin and the kidnapper were done inside that building?
O'Neill: Yes, but the scenes where the girls were locked up in the basement were replicated on a sound stage. The initial inspiration for that was the attic space inside that building, but we were concerned about the structural integrity of the building. So we were limited in the number of crew and equipment that we could bring up to the second level. But all the scenes you see where Mare and Colin were running through the bar and were getting shot at were filmed inside. Then, once the chase got to the second floor, that part was replicated on a soundstage.
What were some of the most challenging locations to find or work with?
O'Neill: Pre-COVID, the challenge was how to fit the number of locations into our daily schedule and how many times we had to move the crew in a day. During the 70-plus shooting days pre-COVID, we would sometimes have three locations a day.
How long was production shut down due to COVID-19?
O'Neill: About five months. I think we had shot for about 70 days before getting shut down on March 13, and started filming again in late September. When we got back to work in the fall, we were supposed to shoot until mid-December. But then the winter COVID spike hit, so we had to cut the last few days of filming by prioritizing only the scenes that were absolutely necessary and wrapped around December 4 or 5. I think the COVID protocols on our set did a fantastic job in keeping us safe, even with cases increasing around us and throughout the country.
How many shooting days were involved once production started up again in the fall 2020?
O'Neill: It was about 50 days or so. Once we got back to Philadelphia for prep in August, [due to COVID safety protocols] we didn't leave the area until we wrapped just before Christmas.

Film Independent promotes unique independent voices, providing a wide variety of resources to help filmmakers create and advance new work. Become a Member of Film Independent here.
If you are in a position to support our efforts, please make a donation. Your impact will double, dollar-for-dollar, with the generosity of our long-standing Arts Circle Member Susan Murdy. All donations made to Film Independent before September 23 will be matched up to $50,000.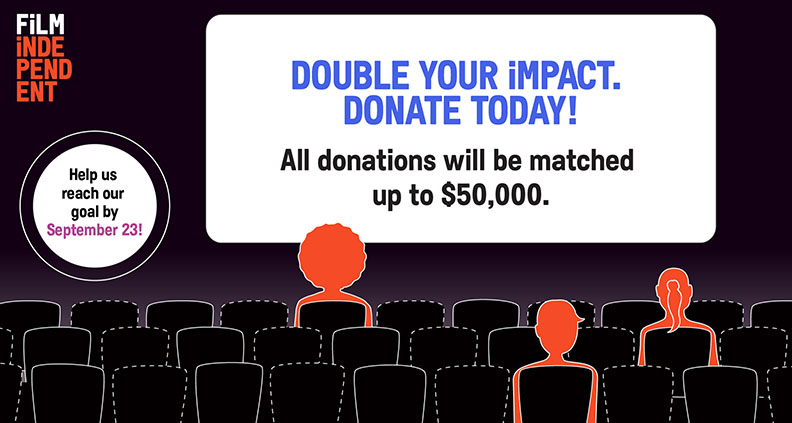 Follow Film Independent…