In Search of an Audience: Two Films Navigate the New World of Marketing and Distribution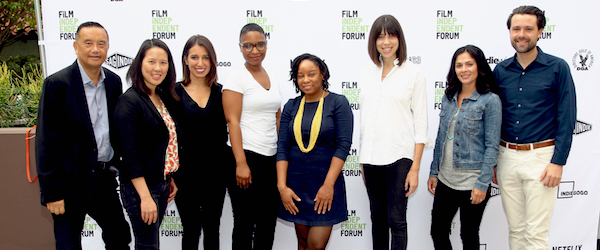 In today's constantly evolving digital landscape, one of the biggest challenges facing filmmakers is how to get their film in front of the audience that is hungry for it.
At last month's Film Independent Forum, a panel of leading experts in the marketing and distribution world sat down for a discussion entitled "Your Film + Your Audience: A Marketing & Distribution Clinic." Panelists included: Mercedes Yolanda Cooper, Director of Marketing at Array; Suzanna Lee, VP of Digital Strategy and Content at Cinedigm; David Magdael, CEO and founder of David Magdael and Associates and Felicia Pride, Director of Independent Film at Tugg, Inc. The conversation was moderated by Wendy Cohen, President of Picture Motion.
Across the stage from them sat the producers of two films: Too Late's Alexandra Barretto and Matthew Miller and Songs My Brothers Taught Me's Angela C. Lee. Both films have played at top festivals (the LA Film Festival and Fantastic Fest for Too Late and the Sundance Film Festival and Cannes Directors' Fortnight for Songs). Both films were loved by audiences. And both films are still seeking domestic distribution.
And so the experts weighed in. But before they could offer their strategies, they needed to know—like all distributors do—what the filmmaker's goals were. "You really want to think, as you're making your film and as you start to complete it: where is it that you want to see your film?" said Magdael. "That's the first thing that I ask filmmakers when we come onto the project. What's your objective? What do you want us to do? How do we make your dreams come true?"
Here's a look at each project, their specific goals, and the solutions the experts recommended.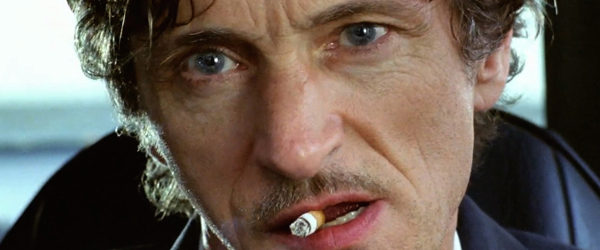 The Project: Too Late, a modern-day noir film starring John Hawkes as a troubled private investigator hired to find a missing woman.
Goals: "The challenge that we face is that the film, because of how it was shot (Too Late comprises five 20-minute acts, each one a long take shot on a single roll of 35mm film), has a much better experience with audiences who engage it theatrically," said Miller. "So the challenge in the current marketplace is when you've designed a film to be ingested a certain way, and the marketplace is not set up for audiences to ingest it that way, what do you do?" He and Barretto said their goals are for audiences to see the film in theaters and to present their first-time director to the world in the right way.
Possible Strategies: Pride recommended engaging the audience they've already established at film-festivals through targeted, eventized screenings. "One reason that people will stay, is because something is happening after. Because [John Hawkes' character] is a musician, I wonder if music can be tied into these screenings. It would be very targeted, one-off screenings where you really think about who [John Hawkes'] fans are, who noir fans are—just really try to find them."
Magdael thought film schools might be a place to start. "Start by getting that reaction among filmgoers or film lovers because they're going to be the ones who are going to gravitate toward [your film]." Cooper complimented the producers on how well-suited their goals seemed to their project. "Your goals line up with what makes this film quite special, she said, "hold onto that."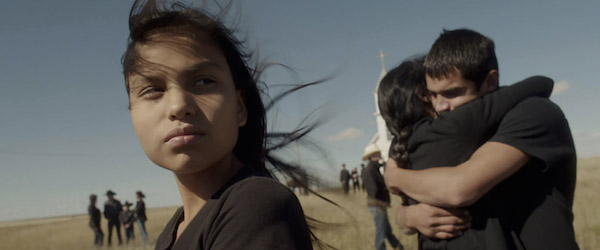 The Project: Songs My Brothers Taught Me, a lyrical portrait of a young brother and sister growing up on the Pine Ridge Indian Reservation in South Dakota.
Goals: "Songs My Brothers Taught Me has always been a labor of love," said Angela Lee. "This is a film that's a challenge to market. Everyone loves it. We've had good-to-positive reviews critically, but it's hard to find a place for it for traditional distributors to take on." She said their goal is to bring the film to smaller markets where they anticipate audiences will be receptive. "We'll bring out the cast, who are all non-professional actors except for three, who are amazing, and do Q&As with the director and really share this film and let people get to know this world that a lot of people don't know about."
Possible Strategies: "The most important thing, especially for a ramp-up to distribution, is finding your advocates," said Suzanna Lee. "My biggest piece of advice is really taking the time and energy to foster those relationships. Not only collecting email addresses from people who attend [festival] screenings, but if you're traveling to screenings in person, if you have people reaching out to you, if you're partnering with any groups and organizations, build those relationships. As a distributor, when filmmakers come to the table with those relationships already in place, there's a security net there."
Suzanna Lee also mentioned the great work that Tugg does in enabling fans of the film to host screenings in their communities. Cohen recommended using newsletters to keep ardent fans updated on the film's progress, and Magdael suggested following up with critics who liked the film and getting them to be advocates. "We live in a time in our industry when everyone wants to be the first one to say that they championed it. And so you want to bait them with that."
For the filmmakers who were listening in the audience, Suzanna Lee reiterated that identifying your goals at the start of the distribution journey is everything. "A lot of filmmakers go into a project so excited about what they're making, but don't really have enough of a baked idea of where they want it to land. And it's okay to not have the answer. It's okay to turn the table around and ask, 'What do you think the goals of this project should be? What is realistic for this? Who should I be trying to target as my audience?'"
She and her fellow panelists are ready to help.
Tom Sveen / Film Independent Blogger